In 2021, 196 countries signed the Glasgow Climate Pact, a treaty explicitly calling upon parties to accelerate "efforts towards the phase-out of unabated coal power and inefficient fossil fuel subsidies." Nonetheless, the following year saw a global increase in fossil fuel subsidies worldwide. 
As the gap between rhetoric and action becomes more deadly with every passing year, a report from the International Energy Agency (IEA) shines a devastating light on how governments worldwide continue to prop up an industry whose product is poisoning the planet.
New figures suggest world is going backwards on fossil fuel subsidies
The report from the IEA shows that fossil fuel consumption subsidies topped $1 trillion for the first time in 2022.
Last year, fossil fuel subsidies doubled, hitting an all-time record of $1 trillion in 2022. 

At COP26, global leaders pledged to rapidly scale down these subsidies. Now is the time to live up to those promises & shift investments toward climate solutions. pic.twitter.com/3osUbDyLSB

— Al Gore (@algore) February 17, 2023
However, consumption subsidies are only one part of the global network of fossil fuel subsidies.
Consumption subsidies are a type of "explicit" fossil fuel subsidy. Fossil fuel subsidies are deemed explicit if they offer a way of undercharging for the supply cost of the fuel. This includes price reductions, government funding, and tax breaks.
These explicit subsidies typically come in two forms. Production subsidies, which are more common in developed countries, are used to reduce the cost of operations for fossil fuel companies, and consumption subsidies, which are more common in low-income countries, reduce the price of fuels for the consumer.
But explicit subsidies only represent a fraction of total global subsidies for fossil fuels. The vast majority of global fossil fuel subsidies are "implicit" subsidies that result from undercharging for environmental costs and foregone consumption taxes. 
Including all forms of fossil fuel subsidies, the global value of propping up the industry reached $5.9 trillion in 2020 according to the International Monetary Fund.
So, why have consumption subsidies increased?
In 2022, supply issues caused by the resumption of life after the pandemic combined with the knock-on effects of the war in Ukraine caused turmoil in international energy markets.
In response, many governments stepped in to protect their citizens from the effects of the energy crisis by fixing end-user tariffs or capping price increases.
This increased spending by governments to cover the gap between the market price for fuel and the final price paid by consumers has driven the total number of global fossil fuel consumption subsidies to an all-time high of $1 trillion.
Nearly all of the consumption subsidies were found in emerging and developing economies, which already relied on these types of subsidies more than developed nations to help citizens afford essentials.
Nonetheless, advanced European economies also contributed to this jump by introducing their own consumption subsidies to protect consumers from the crisis. 
Although there is also evidence that the energy crisis accelerated Europe's transition to renewable energy, this transition hasn't negated the effect of the fossil fuel industries' continued damage to the environment; net GHG emissions in the EU are continuing to grow, thanks to fossil fuels and despite an increase in renewable energy production.
In 2021, the IEA stated, "In the next few years, all governments need to eliminate fossil fuel subsidies."
---
---
Fossil fuel subsidies hinder climate action
Fossil fuel subsidies make gas, oil, and coal artificially cheap, which deters consumers from choosing other, less polluting energy sources.
Subsidies obscure the market signals that are meant to reflect the true cost of a product. Renewable energy is already cheaper than fossil fuels, despite the fact that fossil fuels receive triple the amount of money via subsidies than renewables. 
Explicit subsidies allow the two products, clean energy and fossil fuel-based energy, to remain competitive in the marketplace, despite clean energy being far more economical. Additional implicit subsidies mean that the true cost of fossil fuels to the environment and to human health are not being accurately reflected in the price paid by the consumer.
The energy crisis has done additional damage because it has diverted increased public funding to subsidising fossil fuels.
Although many governments had demonstrated a commitment to beginning to phase out fossil fuels, the need to protect citizens in the face of the energy crisis overshadowed these commitments. Egypt, for example, had to postpone its subsidy reform program by extending subsidies that it had originally planned to phase out.
The action taken by governments to address the crisis may have lessened some of the financial hardship, but it weakened incentives for consumers to switch to alternative sources of energy and used public funds that could have been spent in other areas, including on clean energy transitions.
Multiple international agencies have deemed that the goal of achieving net-zero emissions by 2050 is incompatible with any expansion of fossil fuels.
Can we eliminate fossil fuel subsidies?
Few countries have successfully reformed their subsidy programs, because when reforms are made, prices go up. 
Simply "ending" fossil fuel subsidies is easier said than done, because the economic cost of unregulated fuel prices can be catastrophic; episodes of high and volatile prices can affect nations by depressing economic growth and contributing to a higher rate of inflation.
Additionally, public unrest can result from governments not providing adequate financial aid to those who experience fuel insecurity as a result of rising costs.
According to the IEA report, "High fossil fuel prices hit the poor hardest but subsidies are rarely well-targeted, and as a result tend to benefit the better-off."
In order to truly wean a nation off of fossil fuels, the targeting of subsidies will need to be improved to protect truly vulnerable communities. The IEA suggests that this can be done by means of improved data collection and setting up effective cash transfer systems.
Periods of low fuel prices can also be a good time to phase out consumption subsidies, because retail prices can be kept stable. India partially succeeded in its effort to do this from 2014 to 2019.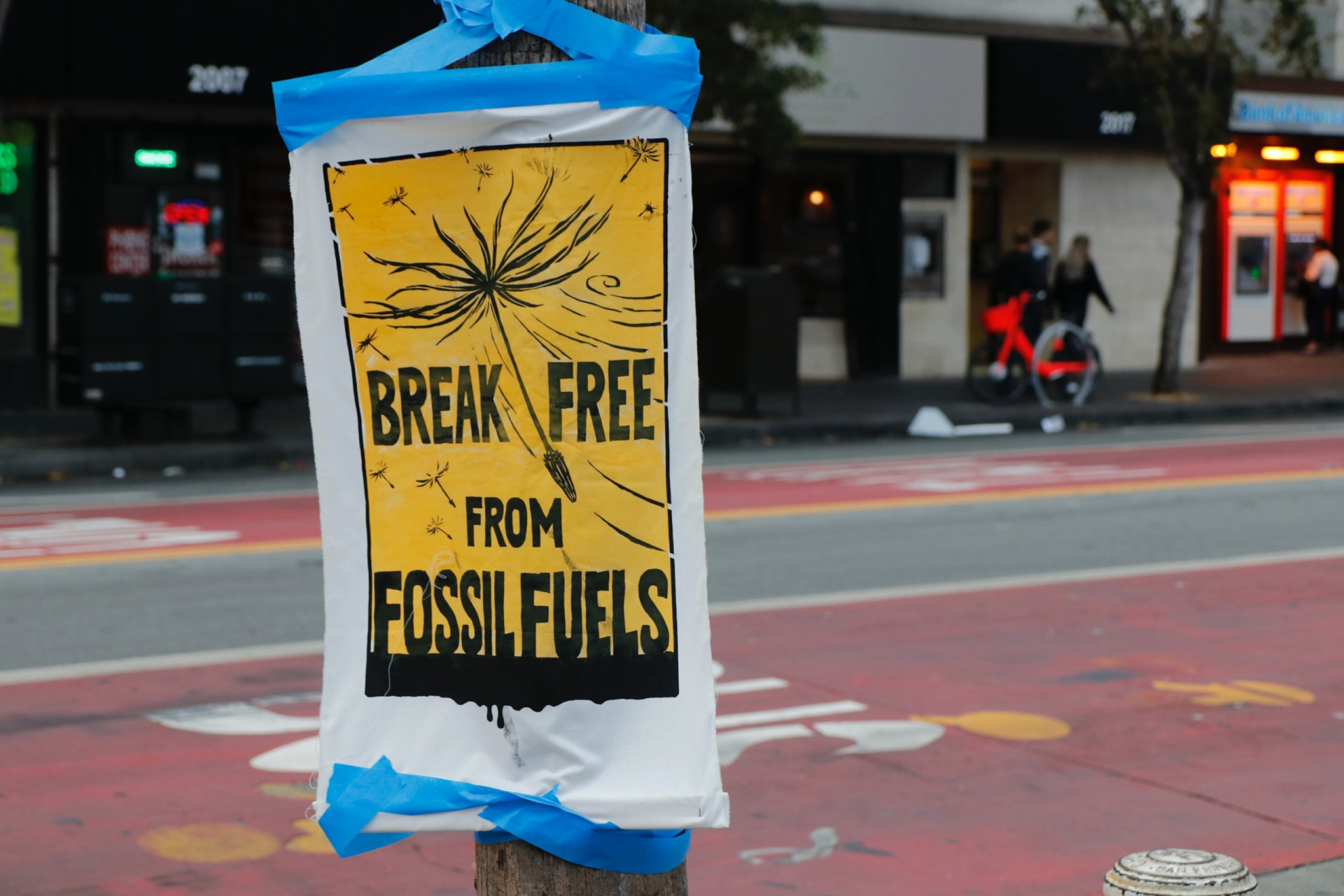 There are other barriers to subsidy reform as well. In many countries, fossil-fuel companies wield a huge amount of political power and, as a result, have undue sway over policy reform.
Nonetheless, the choice to stop spending public money on fossil fuel subsidies could free up billions of dollars in economies across the globe.
In order to successfully quit our polluting habit, this money would have to be reinvested wisely in programs to improve clean energy infrastructure and reduce the economic risks, both to people and the economy, of high fuel prices.
However, as the warming effect of GHG emissions begins to surpass key environmental thresholds, the world no longer can afford the luxury of waiting for the right time to pull the plug on fossil fuels. 
The financial benefits of reduced reliance on fossil fuels will outweigh the costs in the long run, so wouldn't it be easier to simply bite the bullet now?
---
Editor's Note: The opinions expressed here by the authors are their own, not those of Impakter.com — In the Featured Photo: An oil field pump. Featured Photo Credit: Rawpixel.