Asset sharing is a rising solution to waste created by businesses. But, how does it work? FLOOW2, located in The Netherlands, has the answer. I spoke to FLOOW2's Laury Zwart to learn more about this revolutionary business to business solution.
A circular economy is a set of systems in place for production or consumption that reduces waste outflow and reuses resources. Asset sharing is just one of many ways to reduce waste in business operations.

Humble Beginnings
In 2012, FLOOW2 noticed a lot of waste in business operations.  Many organizations buy large machinery or equipment that may be used once or twice a quarter, and then spend the rest of the quarter gathering dust and taking up space. This, says Laury, is a problem.
One of FLOOW2's founders has a background in construction, and this is where he first noticed the idle nature of large machinery. Yet in 2012, the supply of these large assets in construction far outweighed the demand. Moreover, construction companies were not entirely keen on lending tools to their competitors. It was time to change the strategy.
---
---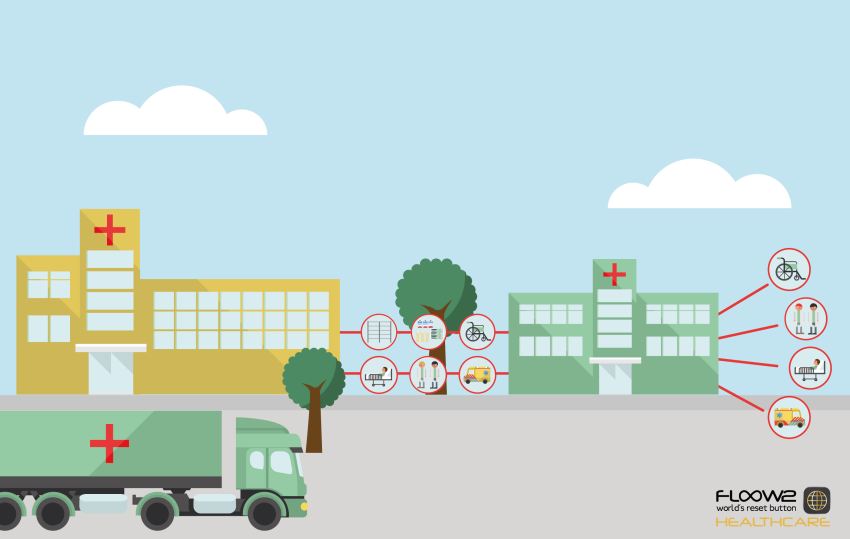 Instead of focusing on construction, FLOOW2 decided to become a one-stop-shop for all types of organizations. Organizations from construction to agriculture to healthcare face similar waste dilemmas with their assets. With a singular platform and a focus on sustainability, FLOOW2 has soon become a highly recognized asset sharing platform. In 2015, the organization launched a highly interactive and accessible platform.
How it Works
The platform, Laury explains, works in two avenues: intra-company and inter-company. Businesses can connect on FLOOW2 to post supply or demand for a particular asset and external users with the desired asset can meet this need.
In addition, organizations can create a private platform for asset sharing within their organization, and needs from one department can be met by another. Not just machinery, organizations share any assets both tangible and intangible, such as services or expertise.
For example, one of FLOOW2's users is a hospital in the Netherlands. The hospital utilizes the inter-organizational functions to share assets between departments. One month, a nurse had injured her leg, and she could no longer perform her regular duties. She posted her skills and availability on FLOOW2 and filled a need for administrative work in another branch of the hospital. Because of FLOOW2, the hospital put her skills and expertise to use.
One Mission
The organization's mission is simple: to reduce waste in business functions. Not only does this reduce unnecessary purchases of large machines, but it also strengthens and connects communities. Putting idle assets to use, creating, and purchasing brand new tools is obsolete.
The biggest challenge facing FLOOW2 is not technology or regulations, but the mindset of business owners. While technology is easily developed and policies can be altered, it is tough to change the narrative from "mine" to "ours" in businesses. Basically, business owners are wary to implement change in less visible avenues because they are rarely rewarded or acknowledged for their efforts.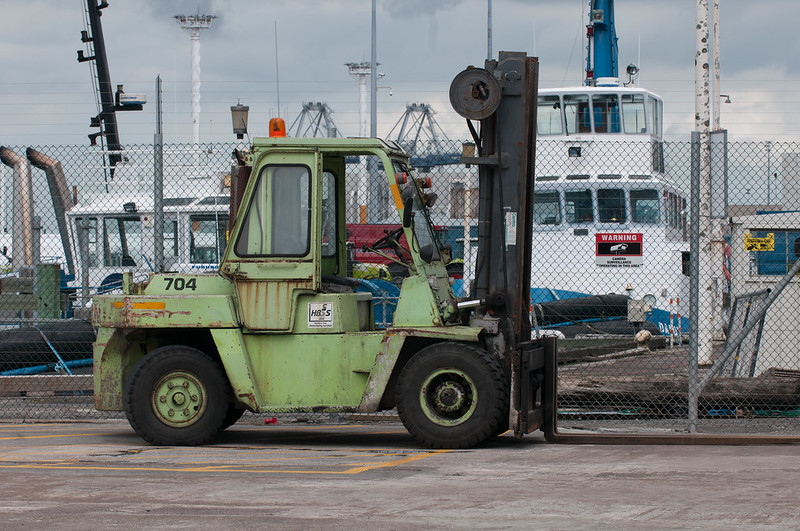 To counter this, FLOOW2 offers financial motivation to utilize its platform. Like most waste reducing solutions, businesses are motivated by reducing the costs of purchasing large, rarely used machines. But it takes a step forward like in the example of the hospital worker, utilizing her administrative skills to avoid the cost and process of hiring a temporary employee. Ultimately, the platform helps all parties involved create efficient systems.
It helps, Laury adds, that sustainability has become, eventually, normalized in businesses. In the launch of the platform, businesses were wary to share. Now, stakeholders are holding organizations accountable for their sustainability. Reducing costs and increasing efficiency, implementing asset sharing as a sustainable business practice is a no brainer.
The Future of FLOOW2
Where is FLOOW2 headed now? I asked Laury. She stated, above all, how grateful she is for the development and growth of the platform. FLOOW2 has begun expanding beyond the Netherlands and Luxembourg to create an international asset sharing community. Organizations in countries such as Canada and Australia have connected with FLOOW2 to utilize its platform. The next move, says Laury, is to create hubs within these countries for ease in international expansion. As the need for sustainability grows, so does FLOOW2.
Laury and the FLOOW2 team are inspiring and dedicated. The platform is extremely revolutionary and tackles everyday problems facing organizations. As circular economies become increasingly present, ideas such as these that focus on internal, behind the scenes waste are integral to waste reduction. FLOOW2 is changing the meaning of ownership and production.
---
Editor's Note: The opinions expressed here by Impakter.com contributors are their own, not those of  Impakter.com