The confirmation of Charles F Sams III's position is a symbolic moment for many Indigenous communities, announced nearly 150 years after the US developed the practice of establishing National Parks on Indigenous land.
In an interview with the Confederated Umatilla Journal, Sams said he is "deeply honoured" and "very deeply appreciative of the support, guidance and counsel of [his] tribal elders and friends throughout [his] professional career".
A Native American has been appointed for the first time to head the US National Park Service, which oversees more than 131,000 square miles of land https://t.co/Npza3ZgrdD

— Sky News (@SkyNews) November 20, 2021
The National Park Service oversees over 131,000 square miles (339,000 square kilometers) of parks, monuments, battlefields, and other landmarks. More than 400 areas across every state are national parks alongside the District of Columbia, American Samoa, Guam, Puerto Rico, and the Virgin Islands.
'Healing the Past'
European settlement of America between the early 17th century and late 18th century has led to the suppression of traditional languages, ceremonies, and cultures. Evidence of America's colonial "history" remains today with Native Americans suffering from shorter life expectancy, minimal access to education and a diminishing land base.
The country's first national park was established in 1872, when President Ulysses S Grant signed the Yellowstone National Park Protection act into law. Many praised this move to protect areas of natural beauty and rich biodiversity. However, the Park's establishment also came at a cost for the Native communities that had inhabited the park for centuries.
Jeanette Wolfley has explained that members of the Shoshone-Bannock Tribes had once inhabited this area and that President Grant's move had a "devastating" effect on the community as they were banned from returning.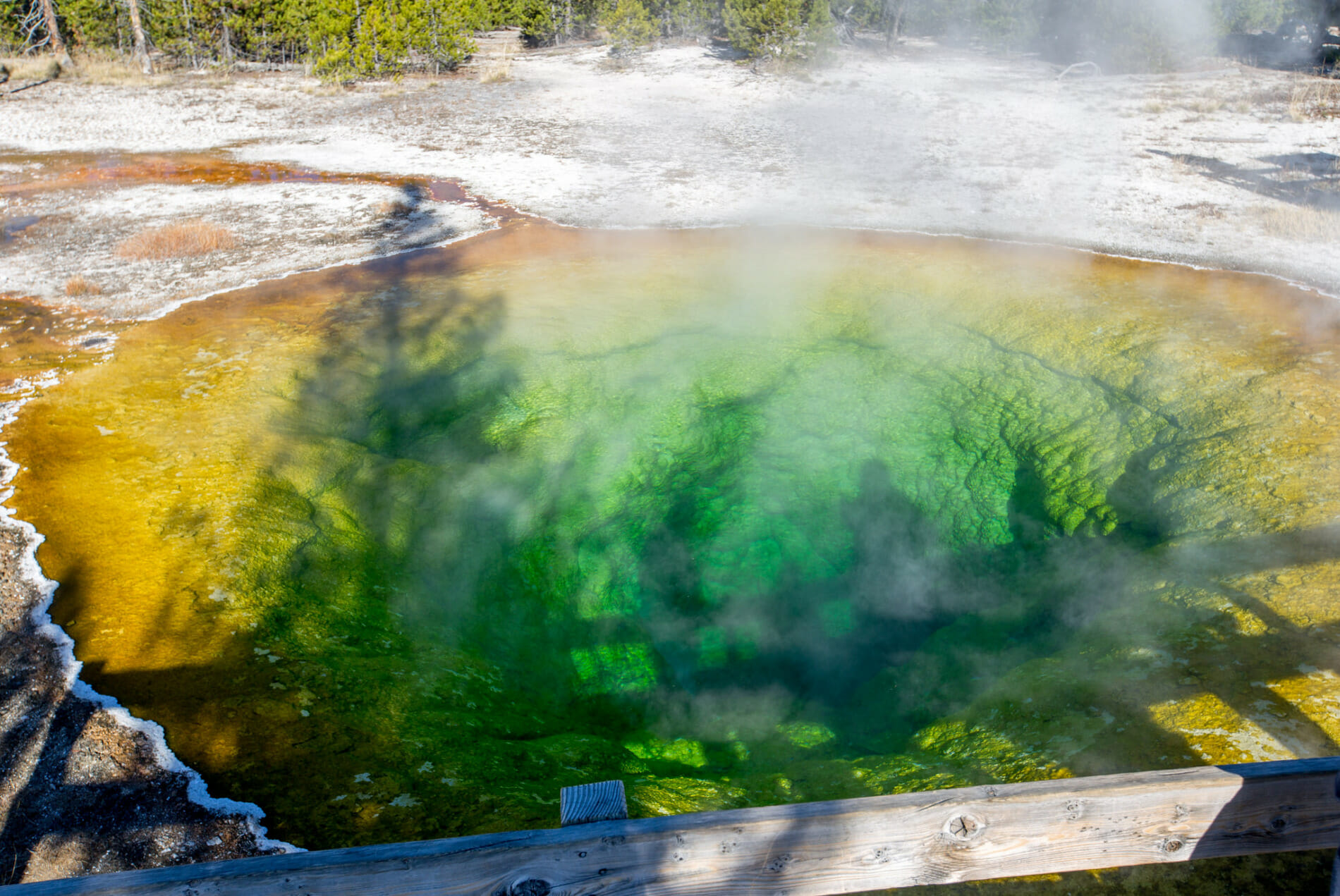 Morning Glory Pool, Yellowstone. Photo credit: Mat Poyner
 This as an opportunity to reconcile that past, to heal that past, and to recognise the deep knowledge and wisdom that a Native American brings to that post.
    Fawn Sharp, President of the National Congress of American Indians and vice-president of the Quinault Indian Nation
During the confirmation hearings, Sams said he would work to ensure the Indigenous history of National Park Service lands is broadly reflected, in addition to incorporating Indigenous views and knowledge in decision-making.
---
---
Indigenous communities are crucial in conservation debates
Sams also expressed how important it is to work with Native Americans on traditional ecological knowledge "based on 10,000-plus years of management of those spaces to ensure that they'll be here for future generations to enjoy." Indigenous communities are crucial in the battle against climate change.
Indeed, a recent study has revealed that victorious and ongoing Indigenous resistance to climate change in America and Canada has prevented the emissions of 1.587 billion metric tons CO2.
For a culture that is built around the idea of caring for the environment, it is clear that the more involvement communities of Native Americans can have with national park management, the more beneficial to those areas.
Today, certain tribal reservations share space with national park areas, such as the Canyon de Chelly national monument located within the Navajo Nation.

Canyon de Chelly, MN in AZ. Photo Credit: Jeff Hollett
Previous National Park Service director, Jonathan Jarvis said that over the past 20 years there has been efforts to establish a better relationship with Indigenous residents and original landowners.
Jarvis also said that there is opportunity for Sams to "look where there are opportunities for true co-management, true stewardship in partnership with tribes".
Is this really enough?
As well as being crucial in helping the world to stay in line with climate targets, indigenous people are on the front line of the devastating environmental impacts of climate change. They should be given the opportunity to be at the forefront of climate debates.
It is not only past wounds that need to be healed. Kyle Whyte has said "it is not correct to talk about 'historical' colonialism", "colonialism and land dispossession are present factors that increase vulnerability and create economic challenges for tribes."
Many are saying that the appointment of Charles F Sams III as head of the National Park Service in the UK is not enough. Sharp says that the parks should be returned to the ownership of their original Indigenous custodians.
Last month, in a landmark deal, the Australian Government returns the Daintree Rainforest to Indigenous Australians, recognising it as "one of the world's oldest living cultures".
Despite this, Sams' new position is a large and promising step forward in acknowledging and empowering Native American communities as hugely important in environmental and conservation decisions.
Let's hope this leads to many more positive moves in the future.
---
Editor's Note: The opinions expressed here by Impakter.com columnists are their own, not those of Impakter.com. — In the Featured Photo: Sunset over travertine pools near Canary Springs. Featured Photo Credit: Jacob W. Frank