The F1 Academy is an all-female single-seater racing championship founded by Formula One in 2023. The series aims to provide young women opportunities to race and pave the way for female drivers to compete in Formula 1 again.
This week all ten Formula 1 teams have agreed to have their liveries on next year's F1 Academy cars. The Formula 1 management supported this initiative, but questions remain about whether this is the right choice for women in motorsport.
This news has drawn praise and criticism, with some viewing it as a crucial step in closing the gender opportunity gap in motorsport. In contrast, others suspect it might be part of a greenwashing strategy.
BREAKING NEWS! We're excited to announce that all 10 Formula 1 teams will have drivers and liveries in F1 Academy in 2024#F1 #F1Academy @f1academy pic.twitter.com/ol7NNTqJmQ

— Formula 1 (@F1) July 26, 2023
F1 Academy – closing the gender gap in the right way?
Women have entered races since the beginning of motorsport; however, their numbers have always been very low compared to men. Maria Teresa de Filippis raced in Formula 1 in 1958 and 1959 against legends like Fangio. In the 1970s, Lella Lombardi was the first – and so far the only – woman to ever score a point in Formula 1.
Michelle Mounton, in the same years, won four rallies in the World Rally Championship and finished second in the overall World Rally Championship. More recently, Danica Patrick won an Indycar race in the US, and Jutta Kleinshmidt won the Dakar rally. Both were incredible achievements considering the level of competitors. Finally, the current F1 Academy Manager, Susie Wolff, was a tester for Williams F1 for many years.
---
---
This shows that despite disproportionated numbers compared to male drivers, there have been few successful women in motorsport. The F1 Academy aims to address this issue by providing much-needed opportunities to talented young women interested in racing.
Furthermore, the F1 Academy presents F1 with a chance to showcase its commitment to gender equality and social progress, potentially attracting a wider audience and like-minded sponsors who share these values. However, questions arise about whether this initiative can really address the broader challenges surrounding gender equality or is another greenwashing initiative.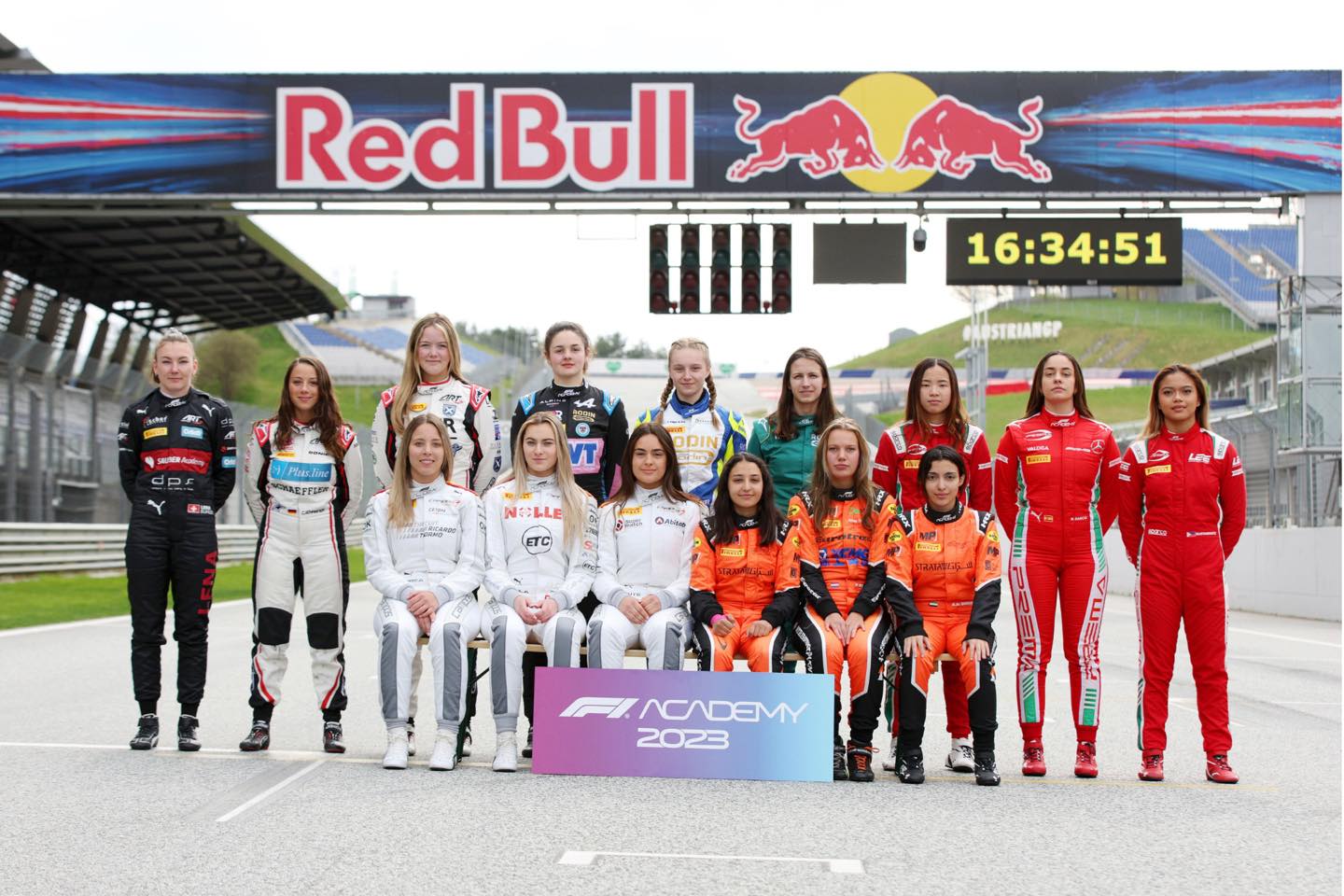 F1 Academy: a greenwashing or marketing attempt by F1?
Under the new F1 promoter, the series has witnessed significant growth in its audience, especially among the younger demographic, thanks to the popular Netflix series, "Drive to Survive." F1 has implemented aggressive marketing strategies to expand its reach, focusing on markets like the US and the Middle East. Additionally, the organization has committed to ESG (Environmental, Social, and Governance) principles and aims to achieve net-zero carbon emissions by 2030.
Some critics have raised concerns about the F1 Academy, suggesting that it may be viewed as a marketing ploy  Moreover, the question of whether Formula 1 should be applauded for promoting gender equality while still racing in countries where women's rights are not equally protected still remains. This raises doubts about the authenticity of the initiative. Whether this is a genuine effort to address gender equality or another marketing stunt.
In line with its marketing strategy, Formula 1 has chosen to expand its race calendar to include some of its most significant markets. Drivers coming from those markets have also received support to begin and continue racing. However, implementing a comparable and speedy marketing action for women drivers has not been possible. Until today with the help of F1 Academy.
The next chapter of F1 Academy begins here.

Here are the four key things you need to know about F1 Academy in 2024.#F1Academy pic.twitter.com/tG95TTFx3b

— F1 Academy (@f1academy) July 26, 2023
Could gender equality in motorsport be achieved without an academy?
The F1 Academy holds promise in providing aspiring women racers with a platform to showcase their skills and attract potential sponsors. However, the true motivation behind this initiative remains a subject of scrutiny.
Other series have demonstrated that gender equality can be achieved through mixed-gender competitions without unique settings. One of the most recent initiatives – Iron Dames – brought a team of women to compete and win against men in the World Endurance Championships and at Le Mans 24 hours. This is perhaps the best way to approach the gender opportunity gap issue in motorsport, without fears of greenwashing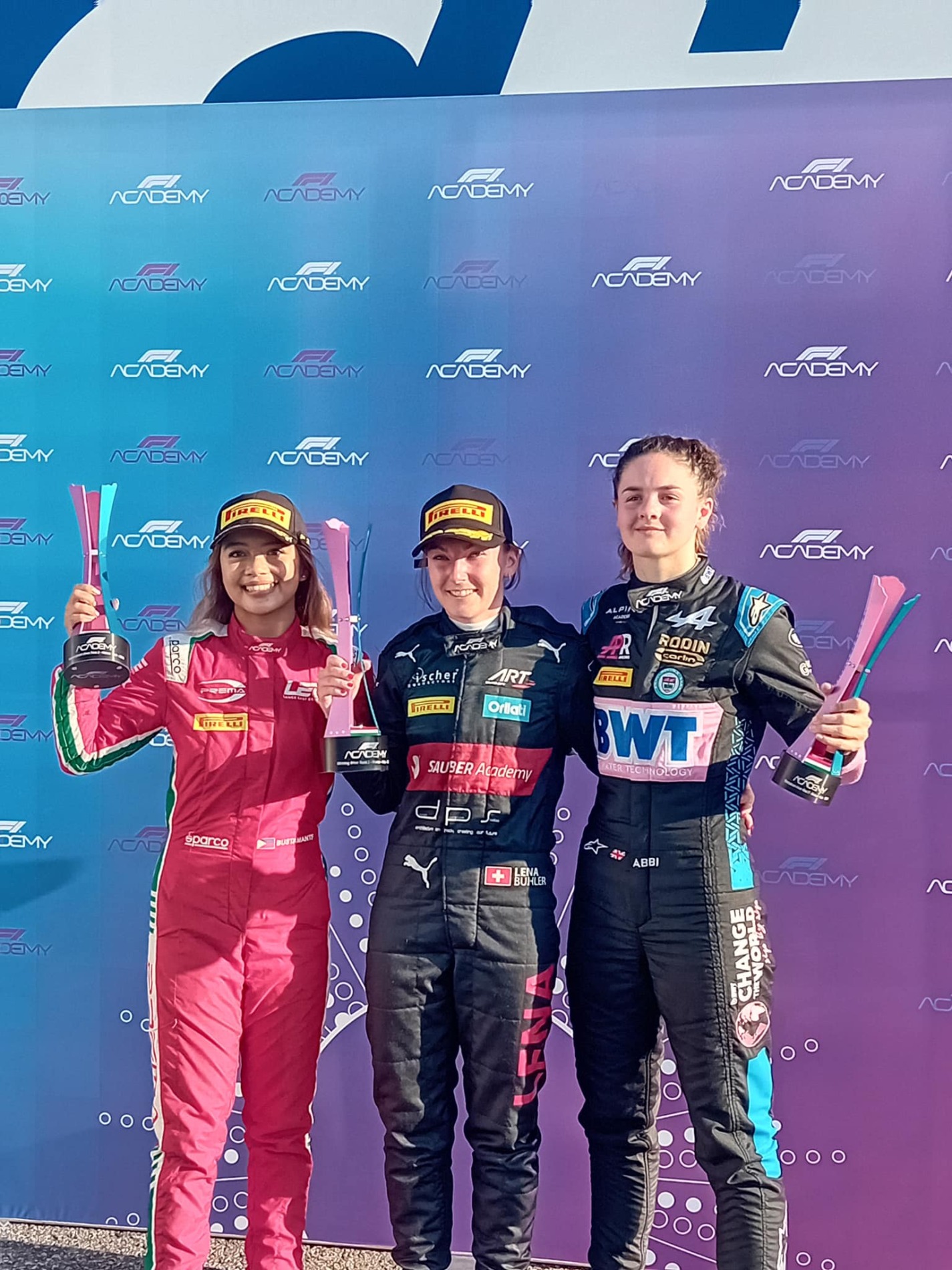 For Formula 1, striking a balance between genuine gender equality efforts and marketing aspirations is essential to avoid accusations of greenwashing and maintain the credibility of its F1 Academy initiative.
F1 Academy can be crucial to closing the gender opportunity gap in motorsport. Still, Formula 1 must ensure that its commitment to gender equality is not limited to that. Moreover, it should not be overshadowed by marketing tactics, allowing the initiative to make a meaningful impact in motorsport and beyond.
---
Editor's Note: The opinions expressed here by the authors are their own, not those of Impakter.com. — In the Featured Photo:  F1 Academy Cars. Featured Photo Credit: Facebook.