Editor's Note: This article on offshore oil and gas drilling was authored by Marc Yaggi, the CEO of the Waterkeeper Alliance.
Time is running out in our last best chance to limit climate disaster, and global leaders and financiers now face the most important decision of our collective lifetimes–they can either ignore the scientific evidence clearly calling for a rapid phase down of fossil fuel extraction, or they can lead us to a just transition and a healthier, safer future. 
During the first week of July 2023, the planet saw its hottest days yet. With these being the highest-ever average global temperatures recorded, it's safe to say that the climate crisis is here, and it isn't leaving any corner of the earth untouched. With the year just barely half over, seemingly endless environmental disasters are making their mark – record-high ocean temperatures in the North Atlantic Ocean, and record-low levels of Antarctic sea ice during mid-winter in the Southern Hemisphere, as well as devastating heatwaves across multiple continents and unprecedented floods in Spain, Turkey, India, and Vermont. 
All of these horrific disasters are only being made worse by the climate crisis and the continued use of fossil fuels. If we wish to prevent even worsened disasters and crises, our global leaders and financial institutions must stand against any and all efforts that promote fossil fuels over renewable energy.
These record temperatures and other extremes threaten to push the world closer to an unlivable future and closer to tipping points that could usher in an era of uncontrolled planetary warming. But, we can clearly see what's driving this: the ongoing use of fossil fuels at a time when all the top scientific research says we need to transition rapidly to renewable energy sources while implementing efficiencies and conservation measures. The experts agree—we do not have much time left. To stave off the worst impacts of global climate change, we must reduce fossil fuels deeply and rapidly.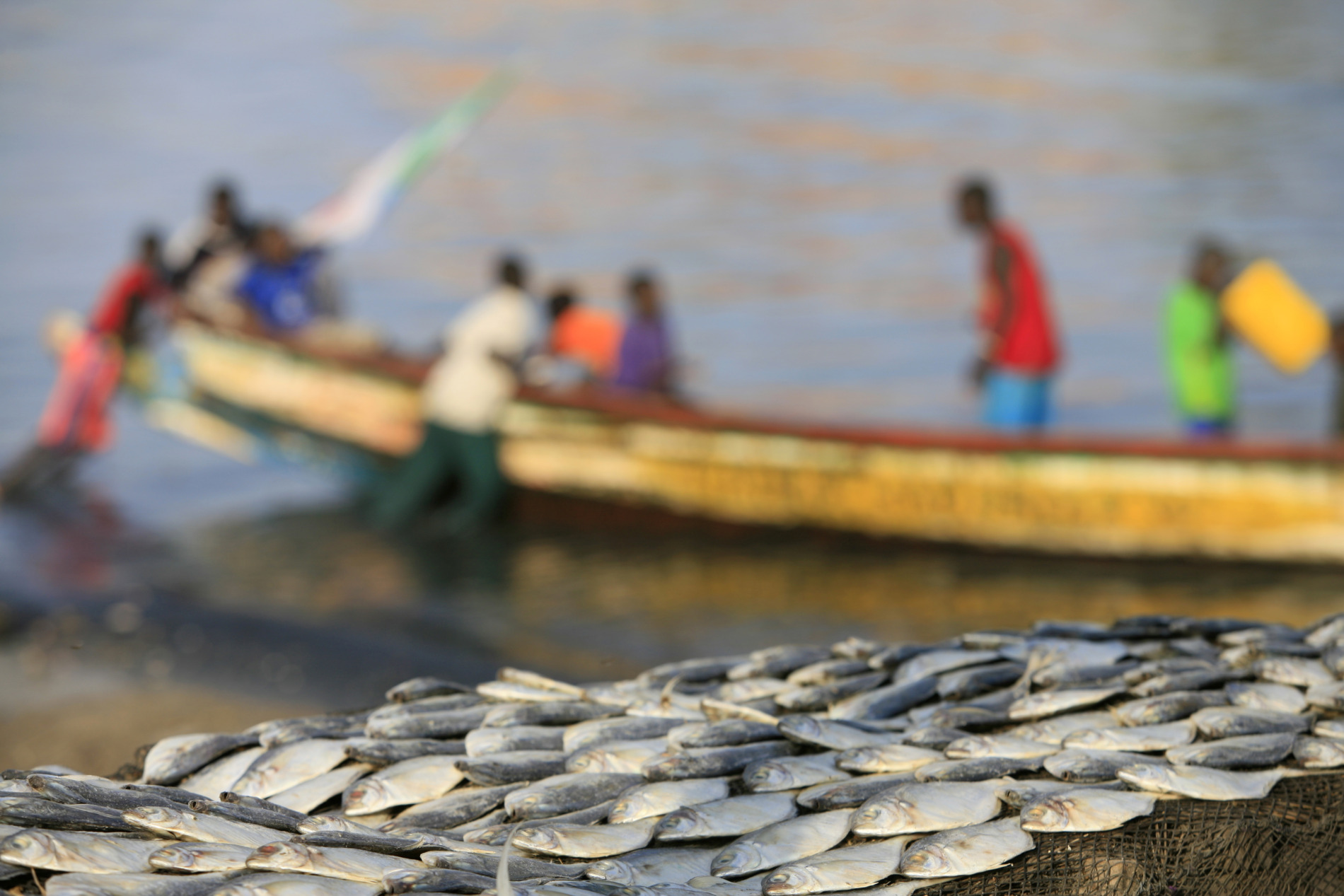 Despite these dire warnings, nearly every country is failing its Paris Agreement commitments to reduce emissions, and paradoxically, some are moving forward with even more fossil fuel development. New and expanded fossil fuel development not only drives climate change, worsening extreme weather disasters like hurricanes, floods, and droughts but also is completely inconsistent with a pathway to limit climate change to 1.5º C. It further threatens public health and destroys the natural resources that many communities rely on to sustain their way of life.
But, fossil fuel companies and their investors and supporters are blatantly ignoring the scientific evidence by continuing to develop new and expanded oil and gas projects. Offshore oil and gas drilling in the United States and in countries worldwide threatens the health and safety of the local communities, pollutes the air and water with dirty and dangerous chemicals, and risks destroying critical ecosystems, fisheries, and wildlife habitats. 
One country, Senegal, may soon join the list of countries actively extracting fossil fuels, despite being a highly climate-impacted country. 
Located at the far western tip of Africa near where the Sahara Desert meets the Sahel, and home to a major population center where the interior of Africa meets the sea, Senegal sits at a crossroads for how human beings respond to the mounting threat of the global climate crisis. The country is inextricably tied to the sea—local fisheries support livelihoods for fishing and fish processing, which in turn support an important pillar of local dietary needs and food security.  This very important fishery is under threat from foreign fishing, climate change, and increasingly, from oil and gas development.
Historically, Senegal has not been an oil-producing country, but this soon may change. By the end of 2023, Senegal could be on its way to producing 1 billion barrels of oil and 40 trillion cubic feet of gas to add to the climate crisis. The carbon footprint of this oil and gas production would be equivalent to 31 years of the county's greenhouse gas emissions, based on 2020 levels. The majority of this extraction would not be used by the people of Senegal. Instead, it will be sold to foreign markets, including Europe. The people of Senegal will be left to deal with the public health and climate consequences. 
---
---
Perhaps the biggest and most immediate injustice would come in the form of devastating impacts on Senegal's critical fishing industry. The fishing sector employs 17 percent of the country's working population and provides more than 40 percent of the country's animal protein. Artisanal fishermen in Senegal catch approximately 90 percent of the fish consumed in the country and sell it to small-scale fish traders and processors, who are predominantly women.
Already, local fishers are being blocked from some of their best locations due to the presence of oil platforms and vessels. In addition, intense underwater sound blasts from seismic exploration, toxic discharges, and the risk of catastrophic oil spills are among the main concerns of fishing communities that have not been adequately involved in the development of these fossil fuel projects. 
European countries also rely on Senegal's fisheries. Senegal and the European Union (EU) have a fisheries agreement known as the "Fisheries Partnership Agreement" (FPA). The agreement allows EU vessels to fish in Senegalese waters, subject to certain conditions and quotas. In return, the EU provides financial compensation to Senegal, which is intended to support the sustainable management of Senegal's fisheries resources and promote the development of the local fishing sector. This is all at risk due to oil development happening now.
The companies exploiting Senegal's oil and gas and these resources are familiar to many: BP, Total Energies, and Woodside Energy. And, they aren't known for leaving places better than they found them. The reality is that they destroy ecosystems, displace thousands of people, and then fail to clean up their messes. These companies have shown that they do not care about the people forced to live with these fossil fuel projects and that once they squeeze out every last euro, dollar, and pound, they will leave behind the wreckage for others to clean up. 
We know that the climate crisis and its impacts are not felt equally around the world. Europe and other countries may derive short-term benefits from these offshore oil and gas drilling projects in Senegal, but they will not shoulder the most dire short-term or long-term consequences. Instead, developing countries, including Senegal, will disproportionately bear the brunt of loss and damage due to sea level rise, increased amount of extreme weather disasters, and disruption to food systems. 
It is critical that countries, investors, and consumers in the developed world examine our complicity in the climate crisis as it relates to the developing world. And instead of escalating fossil fuel production, we should be partnering on healthier, safer solutions with the developing world. Global leaders must focus on incentivizing green energy development both at home and in places like Senegal, stop support for new fossil fuel projects, and support efforts to assist developing countries in their efforts to adapt to the impacts of the climate crisis, which is a major sticking point for countries seeking revenue to meet this emerging need. 
The world's oceans and ocean-dependent communities are at a critical inflection point. They can be a source of resilience for climate change, but only if we act quickly. It's now more important than ever that our leaders recognize the importance of protecting our oceans, oceanic ecosystems, and sustainable ocean-based economies by immediately ending all expansion of offshore oil and gas drilling, and moving forward with a just transition. 
---
Editor's Note: The opinions expressed here by the authors are their own, not those of Impakter.com — In the Featured Photo: Offshore oil drilling rig, Tenerife, Spain, August 21, 2021. Featured Photo Credit: Maria Lupan.