Josep Borrell spoke to the European Parliament during a plenary session in France and informed them that while the EU would not recognise the Taliban government, the bloc has much to gain from talking with the new administration. His address explained how they have no choice but to engage with the Taliban government in Afghanistan if they hope to exercise any control over future decision making. He also said the EU will maintain a diplomatic presence in Afghanistan's capital, Kabul, just one month after it fell to Taliban rule.
In his speech, Borrell, the EU's high representative for foreign affairs told parliament, "The embassies of the member states have been closed and they are not going to reopen but we still have a delegation that can be seen – just not an embassy, as we are not a state. [It] can be used if the security conditions are met in order to discuss with the government in a closer way than through video conferences or through messages."
On #Afghanistan, @JosepBorrellF in @Europarl_EN:
📌 EU presence in Kabul considered
📌 Level and nature of engagement with Taliban will depend on their actions
📌 Need to engage more with Afghanistan's neighbours, trying to convene political platform

👉 https://t.co/Ww9GiOJs8W pic.twitter.com/ba7SLaD0iq

— European External Action Service – EEAS 🇪🇺 (@eu_eeas) September 14, 2021
The Taliban seized power in Afghanistan, capturing all the major cities within a matter of days. Borrell commented on the swift collapse of the previous US-backed government, calling it a "tragedy." It is common knowledge that the Afghan security forces at the time of the insurgence were trained and equipped by the U.S. and its allies.
The EU is trying to set conditions for its level of engagement with the Taliban and Borrell is currently focused on the importance of human rights. "Maybe it's a pure oxymoron to talk about human rights but this is what we have to ask them," Borrell said. "To have any chance of influencing events, we have no other option but to engage with the Taliban … engaging means talking, discussing and agreeing when possible."
There is growing concern however among EU capitals at a possible migration crisis as more people seek to flee Afghanistan and escape militant rule. Borrell heard these concerns but rebutted that he did not believe the number of people fleeing the country and making entrance to the EU would match those that occurred as a result of the Syrian civil war in 2015.
---
---
The European Commission plans to secure financial support from EU governments and the common budget of 300 million euros both this year and next to assist in the resettlement of around 30,000 Afghans.
Borrell believes Afghan people can be protected if the EU communicates with the Taliban. "We don't want to create a 'pull effect' but we want to protect a lot of Afghan people that deserve our protection and we have to discuss with the Taliban how we can offer and make effective these protections," he stated.
The message coming from inside Afghanistan is a clear one, they want western intervention in the form of money, not guns.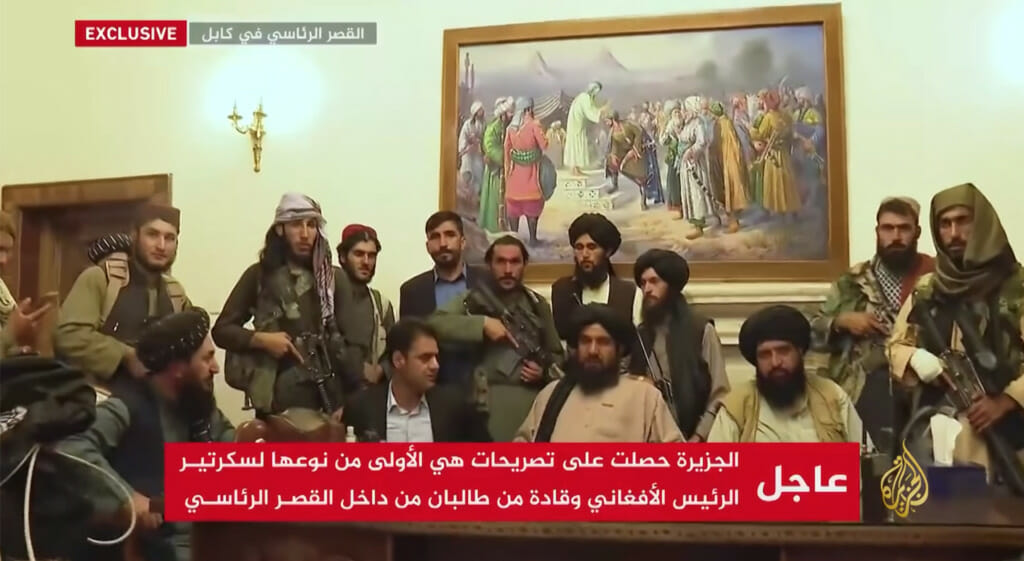 Helmand's new Taliban governor, Talib Mawlawi, shared a public message: recognise the Taliban as Afghanistan's legitimate leaders and then come back, but with money not guns.
"We faced each other in battle, we didn't get to know each other in normal times," said Talib Mawlawi, a Helmand native who fought for the Taliban the first time the group controlled Afghanistan. "Now you can win our hearts and make us happy if you recognise this government."
Helmand is on the brink of financial collapse, a common issue in many parts of Afghanistan. Taliban officials throughout the country are calling on foreign governments to help bridge the financial gap. "All those foreign countries invaded and killed our women and our children and our old people, and destroyed everything," Mawlawi said. Now the international community should help with humanitarian aid and "focus on developing education, business and trade."
Borrell and Mawlawi both make powerful points. If we turn to EU Commission Chief Ursula von der Leyen, in her State of the Union Address she commented on how relations with Afghanistan are currently looking:
"I want to be clear. We stand by the Afghan people. The women and children, prosecutors, journalists and human rights defenders. I think in particular of women judges who are now in hiding from the men they jailed. They have been put at risk for their contribution to justice and the rule of law. We must support them and we will coordinate all efforts with Member States to bring them to safety. And we must continue supporting all Afghans in the country and in neighbouring countries. We must do everything to avert the real risk of a major famine and humanitarian disaster. And we will do our part. We will increase again humanitarian aid for Afghanistan by 100 million euro.This will be part of a new, wider Afghan Support Package that we will present in the  next weeks to combine all of our efforts." 
It would appear communication is opening up with Afghanistan and at this stage, an agreement between the EU and the Taliban seems possible.
---
Editor's Note: The opinions expressed here by Impakter.com columnists are their own, not those of Impakter.com.— In the Featured Photo: Flags of the member states of the European Union in front of the EU-commission building  "Berlaymont" in Brussels, Belgium. Featured Photo Credit: Christian Lue.