Many countries in Europe greeted the new year with a heatwave of unprecedented scale, as thousands of weather records have been broken between France and Western Russia from 31 December to 2 January. This weather phenomenon has closed ski resorts and dropped oil prices. 
Maximiliano Herrera, a climatologist who tracks extreme weather events, found that the warmest January day ever has been recorded in at least eight European countries including Poland, Denmark, the Czech Republic, the Netherlands, Belarus, Lithuania and Latvia.
* Hottest January days in history in these countries *

Poland:19.0C Korbielow and Jodłownik
Denmark:12.6C Abed
Czech Republic:19.6C Javorník
Netherlands:16.9C Eindhoven
Belarus:16.4C Visokaye NATIONAL RECORD BROKEN BY 4.5C !
Lithuania:14.6C Marijampole
Latvia:11.1C Daugavpils pic.twitter.com/aT3h2YwKLv

— Extreme Temperatures Around The World (@extremetemps) January 1, 2023
Many countries achieved spring-like temperatures, such as Korbielów, Poland, where a temperature of 19C was recorded, 18C above the 1C annual average for January. In Javorník in the Czech Republic, it was 19.6C, more than 13C above the January average of 3C. 
In other countries, thousands of local records were broken at individual measuring stations, including nearly 950 in Germany alone between 31 December and 2 January. 
Northern Spain and the south of France saw astonishing out-of-season warmth. It was 24.9C in Bilbao, its hottest ever January day, and further records were broken at stations in Cantabria, Asturias, and the Basque region. 
(2) Beach time and mid summer temperatures in Northern Spain.
It is 1 January but it could be 1 July.
24.9C at Bilbao, hottest January day on records and not far is San Sebastian AP with 24.5C.
Most of stations in Cantabria,Asturias and Basque region had their hottest January day pic.twitter.com/FUPYo7xSYR

— Extreme Temperatures Around The World (@extremetemps) January 1, 2023
---
---
Norway, Britain, Ireland, Italy, and the south-east Mediterranean were the only areas that did not break any records. But it was unusually warm all the same. For example, Rome ended the year with a rain deficit and temperatures regularly above the monthly average, a situation found across the peninsula.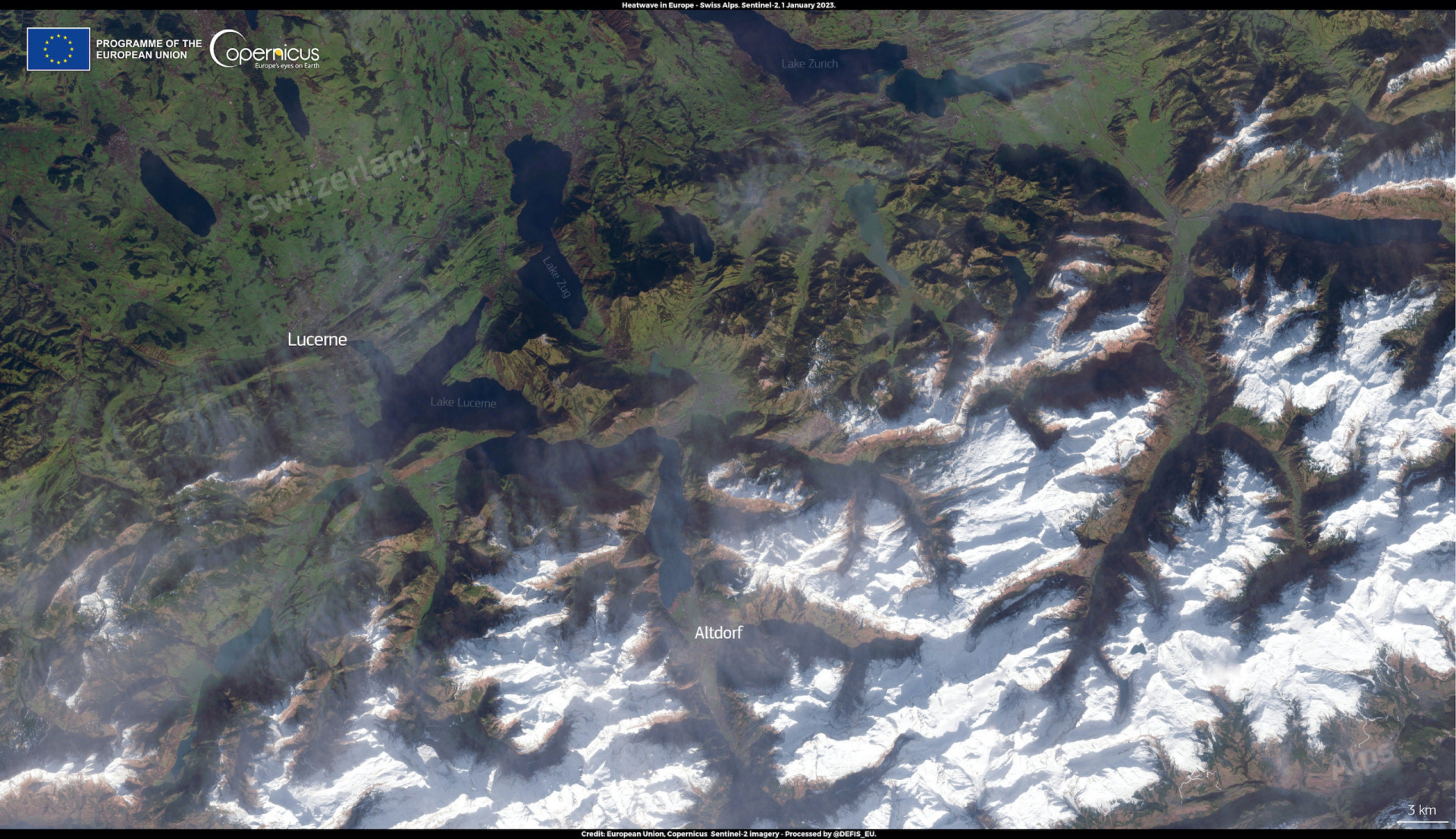 Following the hottest summer on record, unseasonable warmth may no longer come as a surprise in Europe. But while it's difficult to fathom how extreme this January heatwave actually was, Herrera, the climatologist and "weather historian" who collated the data, has no doubts: He dubbed this "the mother of all extreme events ever seen in Europe." He further Tweeted "this is the event which will rewrite the history of world climatology." 
There were no fatalities recorded because the heatwave occurred in winter. However, the scale of the heatwave, both in temperature and in area covered, make it a perfect example of extreme weather. Alex Burkill, senior meteorologist at the Met Office told the Guardian, "It's been extreme heat across a huge area, which is almost, to be honest, unheard of." 
Although winter heatwaves may seem less disruptive than their summer counterparts, like other extreme weather events, they can have devastating consequences to ecosystems. Corey Bradshaw, professor of global ecology at the University of Flinders, wrote in an email to Impakter, "There are many consequences of warm winters… One of the most infamous examples is the mountain pine beetle (Dendroctonus ponderosae) in North America that has historically been limited by cold winter temperatures. With milder winters, they breed more frequently and successfully, and move into new regions, thereby killing huge areas of forest and removing habitat for many other species."  
Bradshaw listed further problems arising from milder winters including loss of winter sea ice, devastating for animals like polar bears; the breakdown of synchronisation of migrating species due to lack of strong migration cues associated with temperature; and disruption to moulting and plumage colour in birds and coat colour in mammals. 
As climate change continues, extreme weather events increase in frequency, and events like this are set to become more common. However, their continuing impact on wildlife and the environment is deeply concerning, even when characterised by milder weather. 
---
Editor's Note: The opinions expressed here by the authors are their own, not those of Impakter.com — In the Featured Photo: A melting snowman. Featured Photo Credit: Andreas Åkre Solberg/Flickr