After three days of speeches, world leaders head back home leaving the rest of the negotiations to their delegates in the coming days. Heads of States have made several immense promises throughout Monday to Tuesday. But now the question remains as to where they hope to obtain all the finance and money that they pledge to provide within their promises?
As today is Finance Day at COP26, delegates will focus on the rules of climate finance, and how they hope to finance the costly promises their leaders have previously made. The focus, today, was on enticing the private sector (investment and finance) to direct their money towards a decarbonised economy, and to adapt to climate impacts. 
COP26: its promises and developments
Throughout Monday to Tuesday, national leaders agreed on two significant advances on climate change: they promised to curb methane emissions 30% by 2030 and agreed on a deal to end deforestation by 2030. 
A total of over 100 countries have now  joined US- and EU-led efforts to cut methane emissions 30% by 2030 with the Global Methane Pledge. First announced in September, the signatories of the pledge now represent 70% of the global economy and nearly half of anthropogenic methane emissions, including Brazil, one of the world's five biggest emitters.
Methane is a potent greenhouse gas which has higher heat trapping potential than carbon dioxide. Although it's the second main greenhouse gas, it breaks down after two decades (in comparison to hundreds of years for carbon dioxide). This means that cutting methane emissions can have a rapid impact on global warming.  If met, the pledge could prevent 0.2 degrees of warming by mid-century, necessary to fulfil the 2015 Paris climate Agreement.
"Cutting back on methane emissions is one of the most effective things we can do to reduce near-term global warming…it is the lowest hanging fruit"
— European Commission President Ursula von der Leyen
China, Russia, and India have not signed the pledge although they are in the top five emitters. Surprising considering curbing emissions could prevent 200,000 premature deaths, hundreds of thousands of asthma-related emergency room visits and over 20 million tons of crop losses a year by 2030 – and in this respect, China and India are the countries with the highest casualties.
More than 100 leaders have also pledged to halt and reverse deforestation and land degradation by the end of the decade. Underpinned by $19 billion in public and private funds to invest in protecting and restoring forests.
Countries, such as Canada, Russia, Brazil, Indonesia, and many more will endorse the Glasgow Leaders' Declaration on Forest and Land Use. Together, they collectively account for 85% of the world's forests. 
This marks an important development for COP26, since forest absorbs roughly 30% of CO2 emissions, preventing it from warming the planet. As incessant deforestation has endured, the world has lost 258,000 square kilometers of forest in 2020, which is roughly the size of the United Kingdom. This has led to the disappearance of this natural buffer, but has also led the Amazonian forest to emit more CO2 than it absorbs – one of the most worrying phenomena.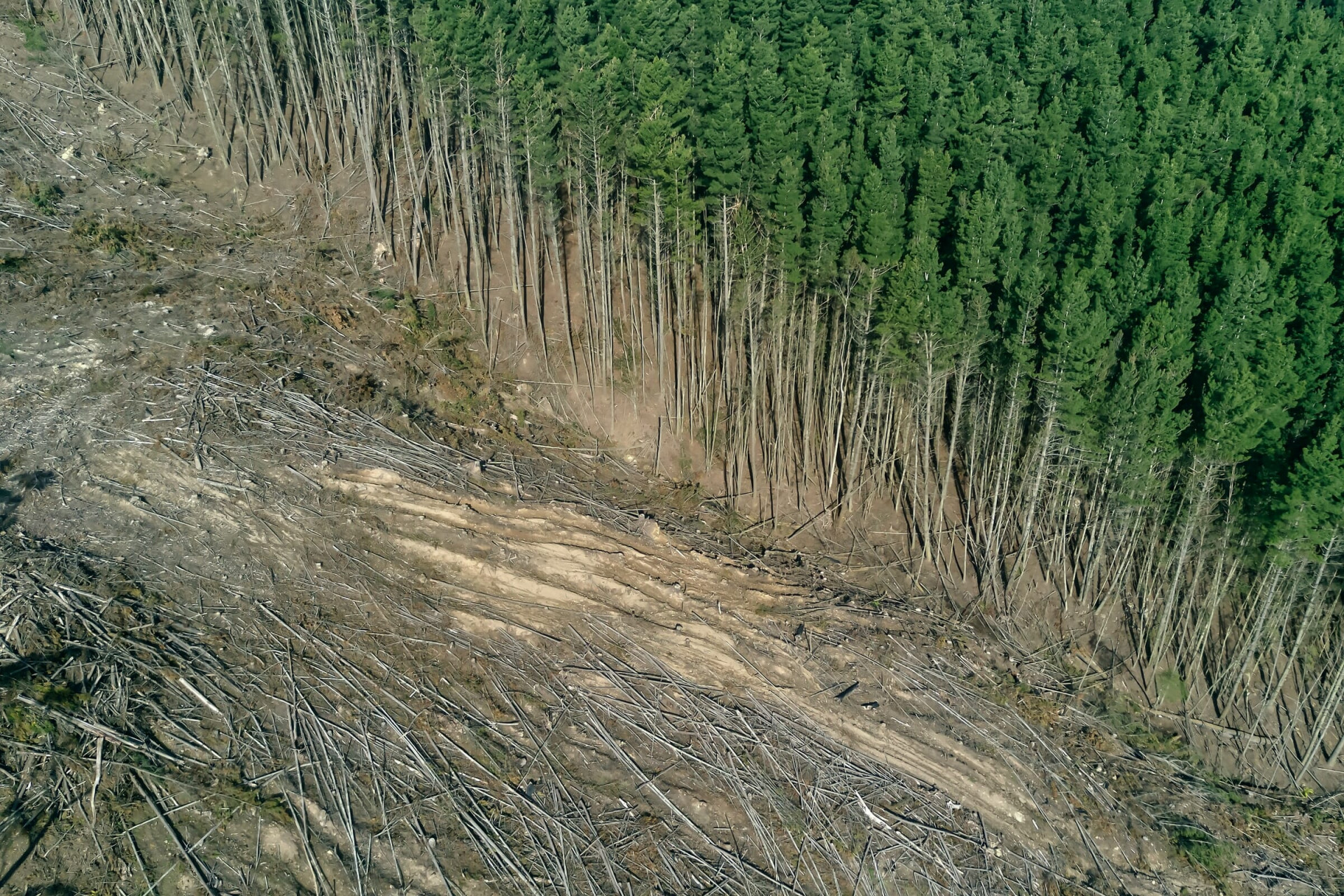 Twelve countries, including the UK, commit to supporting the pledge by providing $12 billion of public finance from 2021 to 2025, to support activities in developing countries, including restoring land, tackling wildfires. Countries have pledged to provide an extra $1.7billion to support indigenous people's conservation of forests and to strengthen their land rights. And an extra $7.2 billion in private sector funding to eliminate investment in activities that drive deforestation.
Has COP26 enabled developed countries to regain trust?
The greatest challenge for developed countries at COP26 was to regain the trust of developing countries, as well as activists, and scientists. 
Since a report was published explaining that rich countries would deliver on the promised $100 billion a year in climate finance for developing countries only by 2023, rather than from the previous agreed date of 2020, the latter countries have felt rightly betrayed. They do not trust developed countries in delivering any sort of concrete finances. 
As a result of this lack of trust, developed countries must step up by implementing greater funding and policy monitoring mechanisms.
Vulnerable climate countries have also demanded that developed countries increase their financial funding towards "loss and damage," damage caused by climate change that countries are unable to adapt to. So far, Scotland is the only country to pledge money towards loss and damage aid.
Scepticism remains high: Where are the rules to enforce commitments?
But scepticism remains due to the lack of enforcement and governance that seem to be accompanying these pledges and agreements.  
In terms of curbing methane emissions, members of the alliance are not required to set individual targets for reducing their emissions, but rather "commit to work together in order to collectively reduce global anthropogenic methane emissions" by 30%. Any country can sign up without drawing up a list of policies and goals, offering little transparency or detailed plan…which can easily lead to country "greenwashing." 
---
---
As for the agreed statement to halt deforestation and land use, it is also unclear how governments would be held accountable for meeting the new pledge. Although national laws would be required to ensure the agreement is upheld, none have yet been announced. 
Insofar as COP26 goes and its promises, words still seem to be overtaking clear cut actions in ensuring the implementation of the pledges.
And what about the money?
In terms of money, delegates on Wednesday have focused on how to get private finance working with public sector funding to boost global investment and nature-positive technology, innovation, and infrastructure projects in a bid to ensure Climate Change funding and adaptation. 
Mark Carney, the former Bank of England governor, has managed to sign up more than 450 firms to his Glasgow Financial Alliance for Net Zero (GFANZ), unveiling $130 trillion in Climate Finance Commitments, for assets to be directed towards meaningful decarbonisation. Banks, such as JPMorgan and Goldman Sachs, have committed to align themselves to the Paris Climate Agreement 1.5C warming limit. They now have 18 months to set its first targets for reduction in high-emissions-intensifying financing.
All GFANZ members must align to the so-called Race to Zero criteria, meaning they must use science-based guidelines to reach net-zero emissions by 2050, and set 2030 interim targets.
Whilst, Rishi Sunak, the UK's Chancellor, declared at COP26, that he hopes to make Britain "the world's first net zero aligned financial centre." Most big UK firms and financial institutions will be forced to show how they intend to hit climate change targets. By 2030, they will be required to set out a detailed public plan for how they will move to a low-carbon future, in line with the UK's 2050 net-zero target.
Today I announced the UK will be the world's first Net Zero aligned financial centre.

We're rewiring the financial system for net zero with over $130 trillion, around 40% of the world's financial assets, now being aligned with Paris climate goals. #COP26https://t.co/2TTS3AxPio

— Rishi Sunak (@RishiSunak) November 3, 2021
Additionally, Investment giant BlackRock achieved a $673 million final fundraise for their Climate Finance Partnership. The partnership is meant to focus on investing in climate infrastructure across emerging markets – across Africa, Asia, and Latin American – to help accelerate the global transition to a net zero economy.
This is critical. Investment has been directed towards risk-free projects within developed countries to advance a greener transition, but less so in emerging economies due to the higher risk accompanied within this investment. The $673 million will be directed towards the aim of accompanying investors to invest into these projects within the emerging economies. 
Investors are getting help from State-owned development banks from France, Germany, and Japan. They have announced they will provide 20% of the fund's capital and have agreed to take the losses before the investors. This will channel an enormous amount of funds towards aiding developing countries to transition to renewable energy. 
Whilst all this seems to be a positive engagement from governments and the private sector it is doomed to fail unless governments bring in strong laws to hold them accountable. This does not seem to be the case just yet. The UK, for example, is not making the net-zero commitments mandatory, but will serve simply to increase transparency and accountability.
Whilst immense promises have been made so far at COP26, and great advancements in bringing in the private sector to do more in committing to the 2015 Paris Agreement, it must be accompanied by strong and effective legislation. Since 1997, non-binding agreements have been relied on to save the world, but so far they have proven to be of little use. It is time to move to legal, binding agreements accompanied by strong monitoring systems and fines for those who do not comply. Unless the path forward is strongly regulated, we will not be able to move forward in the fight against climate change.
---
Editor's Note: The opinions expressed here by Impakter.com columnists are their own, not those of Impakter.com. — In the Featured Photo: US President Joe Biden and UK Prime Minister Boris Johnson at COP26. Featured Photo Credit: COP26.