EDITOR'S NOTE: THIS PIECE IS AUTHORED BY Ellen Agler, CEO of the END Fund. This piece is a republication, originally part of HuffPosts' Project Zero campaign: a yearlong series on neglected tropical diseases and efforts to eliminate them. This series is supported, in part, by funding from the Bill & Melinda Gates Foundation.  
The END Fund: An NGO founded to combat Neglected Tropical Diseases (NTDs)
In certain circles, I'm starting to be known as the "worm lady". This is partly on account of the large jar of worms I sometimes show people, and partly because I never miss an opportunity to talk about them and the unrealized havoc they can wreak. As CEO of an organization focused on tackling Neglected Tropical Diseases (NTDs), I spend a lot of time bringing these into the "light" and a full one gallon jar of 200 intestinal roundworms―the number in the belly of a person with a moderate intestinal worm infection―is certainly one way to get people talking.
IN THIS PHOTO: Ellen with her jar of worms. 
People are increasingly talking about NTDs, as the true burden―the avoidable burden―they place on health systems and livelihoods is gradually dawning. At the END Fund's recent World Economic Forum Davos event, I was honored to find myself among an unlikely gathering of leaders from faith and government to CEOs and philanthropists, conversing about worms and other NTDs. So why would the Archbishop of Canterbury, Justin Welby, Minister Vincent Biruta of Rwanda, and the CEO of the Conrad N. Hilton Foundation, Peter Laugharn, give their time and access to their considerable networks, for NTDs? Because, unlike some other problems, the solution already exists. Thanks to the biggest drug donation program in history, the drugs are there and available, what's needed are powerful partnerships that enable the effective distribution of these to help end NTDs in this decade.
---
Related article: "USING EFFECTIVE AID TO TACKLE GLOBAL HEALTH ISSUES"
---
A goal that I, and many others, believe is achievable.
Already, transformational work is being done. Through consistent efforts, Mali recently eradicated Guinea worm. This is wonderful progress, which we can take inspiration from to help end a collection of diseases, including intestinal worms, schistosomiasis, lymphatic filariasis, blinding trachoma, and river blindness―which right now afflicts over 1,500,000,000 people―disproportionally the poorest of the poor in sub-Saharan Africa.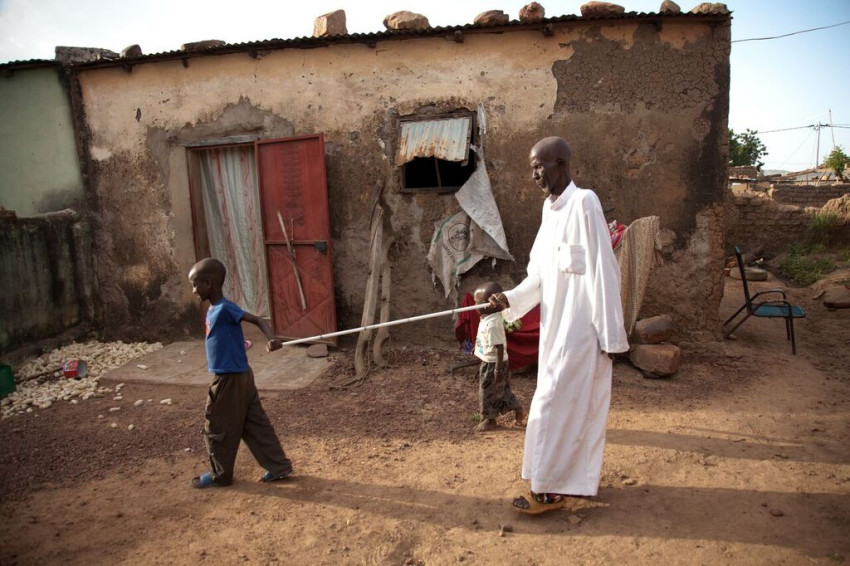 IN THIS PHOTO: Moce lost his eyesight from years of exposure to river blindness like many others in his community.  PHOTO CREDIT: The END Fund/DTJ
Chronic symptoms can cause terrible suffering, with adults often disfigured or gradually made blind and unable to work, and children robbed of the opportunity to flourish, the illness keeping them out of school as hundreds of worms in their stomachs beget anemia, malnutrition, and stunted growth. In the many countries I've worked in, these diseases are simply common place and "neglected" in open sight. The drugs to prevent them, while cheap and easily prescribed, are simply not accessible for many millions afflicted. The cycle contributes to trapping generations of families in poverty, as parents can't work and children can't learn, becoming the "norm".
No one, no matter who they are, should be penalized by these diseases because of where they were born, particularly when preventing and treating NTDs can be done so affordably.

IN THIS PHOTO:  Children are measured and given treatments to prevent the effects of intestinal worms and schistosomiasis in a local school in Ethiopia. PHOTO CREDIT: The END Fund/Mo Scarpelli
This was the exact thinking of one of our future board members during some serendipitous reading of the Financial Times, featuring research from Professors Alan Fenwick and David Molyneux, and Dr. Peter Hotez, that showed with a modest amount of funding and imagination, treating NTDs could be the "best buy in global health". They found, with some efficient investing, treatment could cost as little as $0.50 per person [1]. What followed was another unlikely meeting, between Prof Fenwick and Legatum, a group of Dubai-based investors, ultimately, resulting in the creation of the END Fund. At the last count, with the support of our delivery partners all over the world, we have successfully treated more than 100,000,000 people suffering from NTDs.
 

IN THIS PHOTO: School girls in Zimbabwe line up to receive treatments for NTDs. Photo Credit: The END Fund
Telling our "origin story", perfectly illustrates two things I wholeheartedly believe: that health is a bridge, able to convene the unlikeliest of partners to collaborate towards a common goal and that the most transformational partnerships can be born from chance happenings. At every opportunity, whether I'm speaking to a potential partner or a new acquaintance at a dinner party, I try to bridge that gap to show that ending these diseases is a common, achievable goal.
When people are made aware of this staggering global health issue, and if they are in a position to help, it's very unusual to find someone who doesn't want to.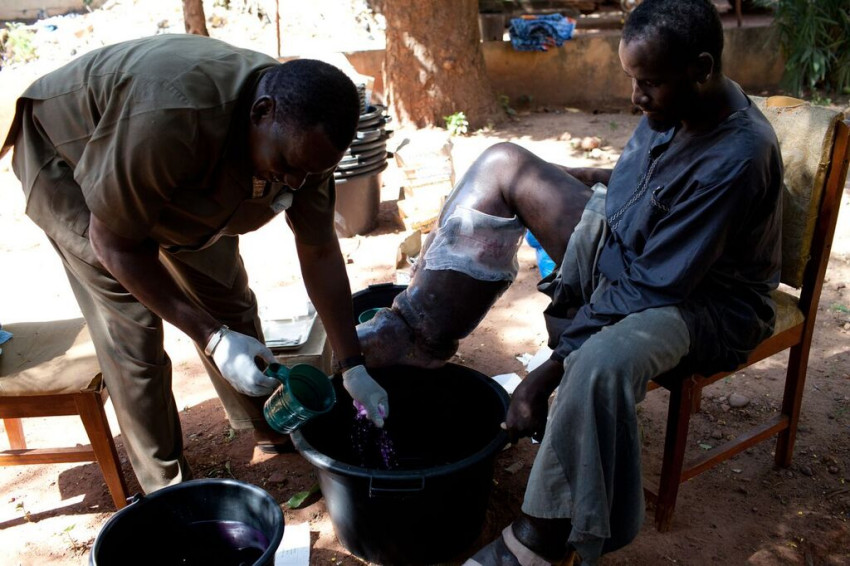 IN THIS PHOTO:

Bani Samake gets training on how to care for his wounds caused by advanced lymphatic filariasis. Left untreated, these wounds could get infected and cause greater pain and discomfort. PHOTO CREDIT: DTJ
That's why I'm delighted by the continual efforts and events that are taking place to shine a light on NTDs, as we mark the fifth anniversary of the London Declaration, where international agencies like the: World Health Organization (WHO), development organizations, governments, and pharmaceutical companies, come together to lay out a roadmap for eradicating NTDs by 2020. From the industry-led Neglected Tropical Disease Summit, to a meeting between NTD practitioners and the creative industries, you never know where the next transformational partnership will come from. Personally, I'm looking forward to the next opportunity to get my worm jar out as it never fails to get people talking.
---
Recommended reading: "HEALTH IN THE SUSTAINABLE DEVELOPMENT GOALS (SDGs)"
---
REFERENCE
[1] Molyneux DH, Hotez PJ, Fenwick A (2005) "Rapid-impact interventions": How a policy of integrated control for Africa's neglected tropical diseases could benefit the poor. PLoS Med 2(11): e336.
EDITOR'S NOTE: THE OPINIONS EXPRESSED HERE BY IMPAKTER. COM COLUMNISTS ARE THEIR OWN, NOT THOSE OF IMPAKTER. COM. IN FEATURED PHOTO: "Ellen Agler, during a school-based mass drug administration for intestinal worms and schistosomiasis in Burundi"– PHOTO CREDIT: The END Fund/Talking Eyes Media