Recent protests by environmental groups such as Just Stop Oil or Extinction Rebellion are getting substantial media attention – dominating headlines and being hotly debated on talk shows and by prominent MPs, journalists, and celebrities. 
However, the general public consensus seems to be far from positive, leaving many people focusing negatively on the radical tactics used and then sympathising with the ideas behind them. 
Recent TV footage showing members of the public throwing water over Just Stop Oil protestors and shouting abuse illustrates this situation. 
At this point the question must be asked – although their tactics are undoubtedly effective at picking up media coverage, if they are not winning people over, are they then, in fact, setting back their own goals? 
How does the public perceive the protests? 
A recent poll by YouGov, the internet-based research and data forum, shows a shocking statistic. When quizzed over climate change activists closing sections of a motorway by protesting on and around it, 52% of those polled said their sympathies lay with the motorists, with only 8% on the side of the protestors.
However, there does seem to be some confusion, or at least a lack of interest, over what these campaign groups actually want. In a statement from the group, "Just Stop Oil" they state: 
"Just Stop Oil is a nonviolent civil resistance campaign demanding the UK Government stop licensing all new oil, gas and coal projects. 
To continue a policy to licence new oil and gas, a policy that is opposed by the United Nations, the International Energy Agency and every climate scientist, is to knowingly plan for the deaths of countless millions, to plan for billions to lose their homes, to plan for the end of ordered society and what is left of our democracy." 
This statement is backed up by hard facts. The government has itself put in place measures to control climate change, most notably the goal of net zero by 2050. This refers to working towards ensuring that the UK reduces its greenhouse gas emissions by 100% by the year 2050. 
There are already worrying effects of climate change: there is evidence that our oceans are warming up and becoming more acidic, ice caps are melting and there are dangerous heat waves being recorded. 
Perhaps the most worrying effect of Climate change is the increasing desertification of Spain causing problems with farming and crop production. This is evidence of what many see as the greatest threat to human health from climate change: the danger posed to food security. 
In a video on the fossil fuel issue, one of the world's most prominent environmental organisations, Greenpeace, also offers its view, (even if its campaign methods are different) – it finishes with the words: 
"The world is suffering some of the deadliest ever heatwaves, floods and typhoons. Meanwhile, oil companies are enjoying record profits. It's not too late to stop the fossil fuel party." 
So if the aims of climate protestors are both valid and recognised, why are their protests causing such negative opinions? 
What's wrong with the protests
The answer seems to be their tactics. The most interesting comparison that can be made is to the Suffragettes. Part of the "Votes for Women" campaign in the early 20th century, they too used headline-grabbing, extreme tactics to further their cause. 
Although dismissed and even vilified at the time, their cause was undoubtedly valid – who now in the modern UK would oppose votes for women? 
There can even be a direct comparison made. Some of the most controversial environmental protests have been against works of art in renowned galleries. 
---
---
In July 1914, Margaret Gibb damaged the canvass of acclaimed historian Thomas Carlyle. She was arrested, imprisoned (although released soon after) and there was national outrage at her actions. However, the National Gallery where this took place now openly celebrates the Suffragette movement. 
Campaigner Phoebe Plummer from Just Stop Oil made the statement: "Are you more concerned about the protection of a painting or the protection of our planet and people?" 
The question must be asked: if the dangers of climate change are scientific fact and the negative effects can clearly already be seen, will the actions of groups such as Extinction Rebellion and Just Stop Oil be one day celebrated with those who won the vote for women? 
However, although positive parallels can be made, using such extreme tactics can be misunderstood, or even be counterproductive – reflected in the negative reactions in many mainstream media outlets and perhaps more importantly the general public. 
Examples are an online clip showing an angry van driver confronting a protestor, whose protest was blocking the road, demanding "Why are we the victims?" 
Again, when dealing with a case related to the protests, District judge Daniel Benjamin said that protestors conduct "was not acceptable in a peaceful and democratic society." ` 
The radical action dilemma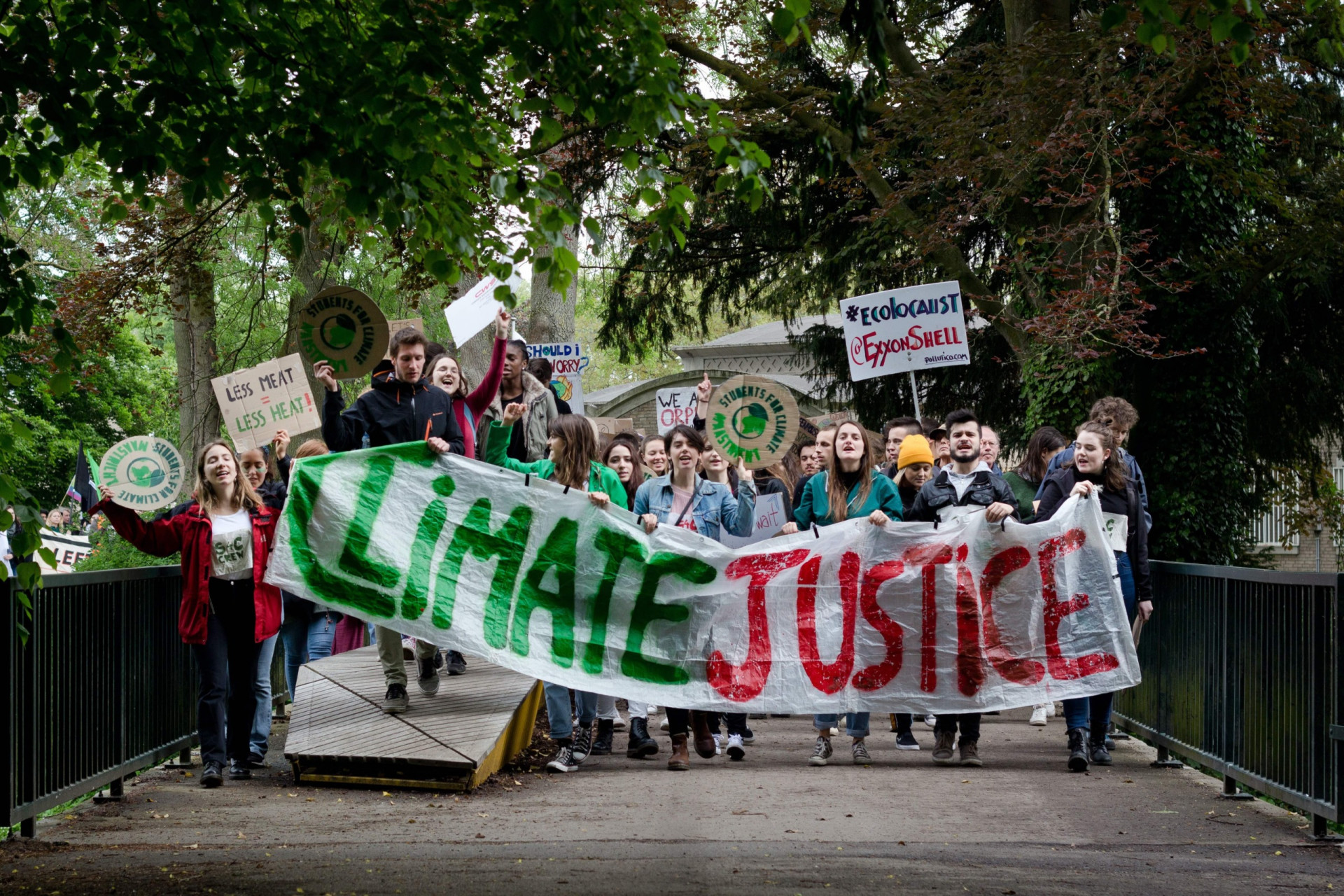 It poses an interesting dilemma – radical actions can certainly bring attention to a cause, but those same actions can simultaneously reduce support for that cause. Perhaps the most worrying development has been the political reaction, with new powers and laws being introduced that can limit public protest. 
Home Secretary Suella Braverman has even directly spoken out calling for "a more robust and swifter response" against the protests. 
This response from the government has been taken a step further by the recent introduction of the Public Order Act 2023. This sets out greater powers for law enforcement agencies in the UK to prevent protest tactics deemed "disruptive" and direct reference has been made by the government to climate change protests. There has already been discussion in some quarters about what these new measures might mean for the future of peaceful protest. 
Many also point that although direct comparisons can be made to the Suffragette movement, it should also be noted that at the time women had little or no democratic powers – something environmentalists do have in the modern UK. 
In conclusion, it remains to be seen where the radical tactics of groups such as the Extinction Rebellion or Just Stop Oil will lead. Will they be remembered by future generations – the people that will truly feel the full effects of climate change – as heroes? Will their methods be one day vindicated by public support? 
Perhaps the best way to conclude is with a direct quote from Just Stop Oil themselves: 
"We will continue to march, to protest, to resist because that's what people have always done to protect their rights, lives and livelihoods. 
Ordinary people are still struggling to pay their energy bills, oil corporations are still making billions in profit and the criminals in government are continuing to enact policies that will consign millions of people to a future of starvation, misery and death. 
The disruption caused by Just Stop Oil will end when the government upholds its primary responsibility and acts to end new oil and gas and in doing so defends democracy, freedom and the safety of its people and future generations."
---
Editor's Note: The opinions expressed here by the authors are their own, not those of Impakter.com — In the Featured Photo: Just Stop Oil Activists Walking up Whitehall towards Trafalgar Square on Sat May 2023. Featured Photo Credit: Alisdare Hickson / Wikimedia Commons