The climate crisis is undoubtedly the single greatest threat to humanity. Despite the fierce debate in the United States surrounding the reality staring us square in the face, much of the rest of the world acknowledges the severity of this problem and the moral imperative to take urgent action. 
In its 2030 Agenda for Sustainable Development the United Nations included climate action as one of the 17 Sustainable Development Goals. Together, these goals outline a path by which the world can work together to strengthen universal peace and prosperity. When the UN pledged to take action on climate as part of the SDGs, it acknowledged an important – though often overlooked – fact: no issue we collectively face as humans exists separate and apart from the others. These challenges – from alleviating poverty to educating women and girls to addressing the climate crisis – intersect and are intimately connected to one another. A planet that is in a state of chaos and disruption offers a poor canvas for advancing development goals.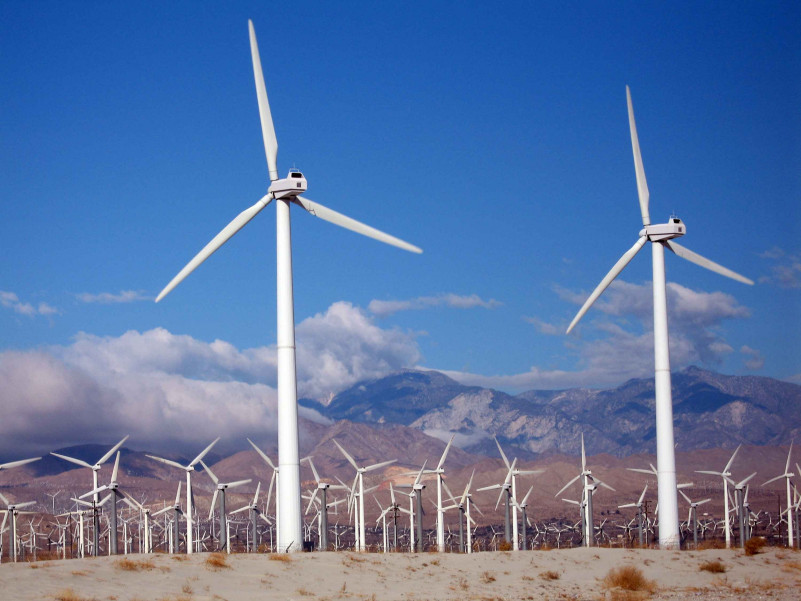 IN THE PHOTO: Wind turbines
Similarly, positive advances towards solutions in one goal area can yield benefits towards other goals. For instance, expanding education opportunities for women and girls increases family planning, which helps alleviate the deleterious impacts of an increasing population on the climate crisis. Stable climate and healthy environment provide a critical backdrop where we can create a safe, just and peaceful society for ourselves and generations to come. Without it, we as a global community of humans become deeply compromised.
As the warming of the Earth continues, our challenge only becomes greater. Statistics show that each day, humans send 110 million tons of heat-trapping pollution into the atmosphere, largely through the burning of fossil fuels like coal, oil, and gas. That blanket of heat energy trapped inside the atmosphere raises temperatures and warms the oceans, resulting in some of the hottest years on record. The science shows that 2016 was the warmest year ever recorded, and 16 of the 17 warmest years on record have occurred since 2001. The trend could not be clearer.
The consequences of this warming are too dire to ignore. Climate-related extreme weather events intensify because of a warmer earth and oceans, leaving a wake of death and destruction that often inordinately affects the world's most vulnerable populations.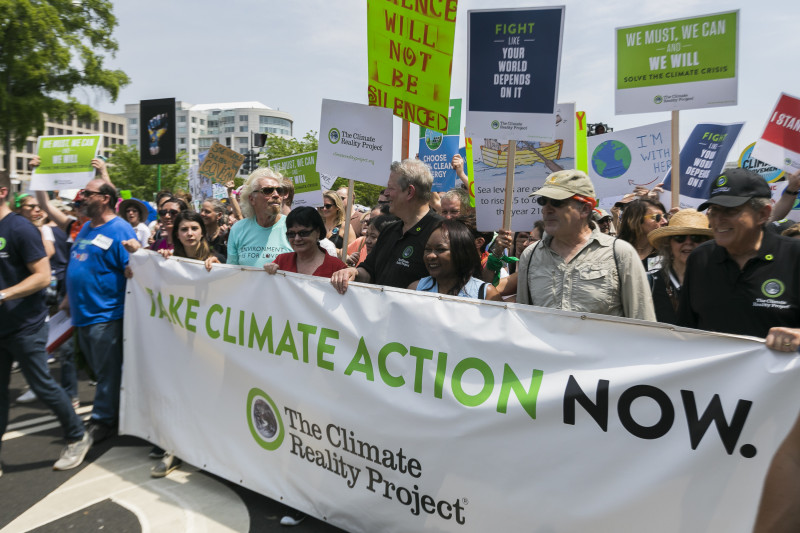 IN THE PHOTO: Climate action protests. PHOTO CREDIT: Climate Reality
And this crisis isn't just about stronger storms. As carbon pollution fills the atmosphere, we're also seeing longer and deeper droughts, more wildfires, and dangerous heat waves. These conditions disrupt people's daily lives, their health, and their ability make a living for their families, leaving many stuck in a vicious cycle of poverty.
No surprise then, that climate impacts also play a role in threats to national security and are often connected to conflicts in many parts of the world. Researchers have linked Syria's record-breaking drought, beginning in 2006, to the displacement of almost 2 million people, which contributed to a growing instability that ultimately plunged the country into a violent civil war in 2011.
A crisis of this magnitude requires a global response, and in 2015, the world came together to formulate a plan. Leaders from more than 190 countries came together in Paris to discuss a global agreement to lower emissions of greenhouse gases. The result was the Paris Agreement, a historic example of international consensus and cooperation that aims to limit global warming to well below 2 degrees Celsius and reach net-zero global emissions in the second half of the century.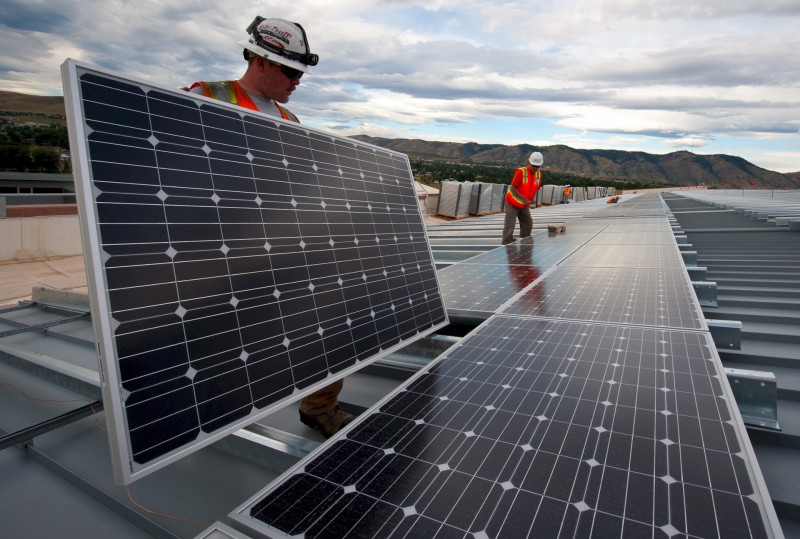 IN THE PHOTO:  Solar panels 
It's hard to overstate how important this achievement was. For the first time in human history, the planet has not only the framework to reduce global carbon emissions, but also the instruments to ensure countries act on their commitments. Over time, we need to enhance these commitments to ensure a full transition to a clean energy economy and an end to the climate crisis as we know it. This isn't a pipe dream, but rather a realistic and achievable goal, thanks in large part to the advancement of clean energy technology.
However, in June of this year, the global effort to address the climate crisis suffered a major setback. President Donald Trump made a short-sighted, selfish, and reckless decision to withdraw the US, the world's second-largest carbon polluter, from the Paris Agreement. Though his decision was a devastating blow to the progress made over the past decade, the rest of the world affirmed our deeply-held beliefs about the moral duty humanity has to mitigate the effects of climate change.
In response to President Trump, countries around the world have reaffirmed their commitments to reducing emissions and solving the crisis. Chinese President Xi Jinping has repeatedly warned about the economic perils of ignoring the crisis, offering an implicit admonishment to President Trump for his inaction on that front. Indian Prime Minister Narendra Modi has been consistently advocating for the International Solar Alliance, a global project that has already been ratified by nine countries and seeks to realize $1 trillion in solar power investment by 2030.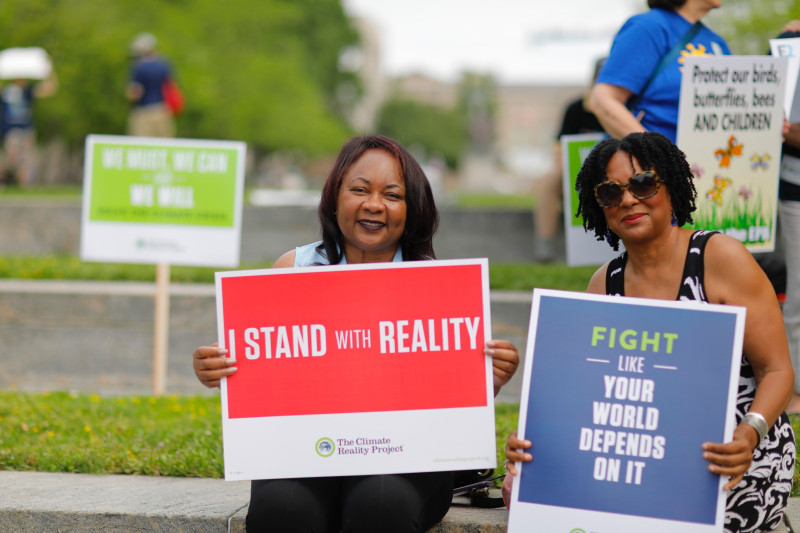 IN THE PHOTO: Climate action protests. PHOTO CREDIT: Climate Reality
In the US, President Trump's decision was met with near-universal condemnation from CEOs, governors, mayors, and local leaders who promised that civil society would step up to fill the gap in leadership. The American president may not be committed to the goals of Paris Agreement, but the American people are. Where the federal government once led the nation on climate action, states, cities, towns, and businesses have now stepped up to take its place, embracing renewables and cutting emissions in big ways.
The lesson to take away here is that civil society must, can, and will directly contribute to the climate fight. While policies supporting renewable energy, climate resilience, and emissions reductions are crucial, civil society must also work around their leaders to implement stronger climate commitments and goals at more local levels, educate the general public about the issue, and build wide-ranging support for climate action in every sector.
Seeing this response is one reason I'm confident that the US can and will meet its Paris Agreement commitments, even without the support of the federal government. Another reason is the incredible growth and increasing viability of renewable energy I've seen both in the US and around the world.
If we're going to effectively slow and ultimately halt rising temperatures, we need to shift from the dirty fossil fuels filling the atmosphere with greenhouse gases to clean energy sources like wind and solar. In the US, many states, cities, and towns are taking this challenge seriously and ramping up their capacity for renewables. Dozens of cities and towns across the country – including Orlando, Atlanta, and Salt Lake City – have pledged to transition to 100 percent renewable energy. 
The benefits of this shift go beyond cutting emissions and halting global warming. Today, the clean-tech sector employs over 3 million Americans, and this number will only keep growing, with wind turbine technician and solar installer projected to be the two fastest-growing occupations from 2016—2026. Few factors hold as much weight in the political conversation as job creation and with the sector creating thousands of middle-class jobs, we can expect more and more politicians to see which way the wind is blowing and act accordingly.
These winds are not only blowing in the US, and if there's one indicator that we're coming to a turning point on energy, it's this: cost. The cost of renewable energy only continues to come down, and in many parts of the world, solar and wind energy are cost-competitive with fossil fuels. A recent study from Bloomberg New Energy Finance shows that solar energy will likely eclipse coal as the cheapest energy resource within the next 10 years.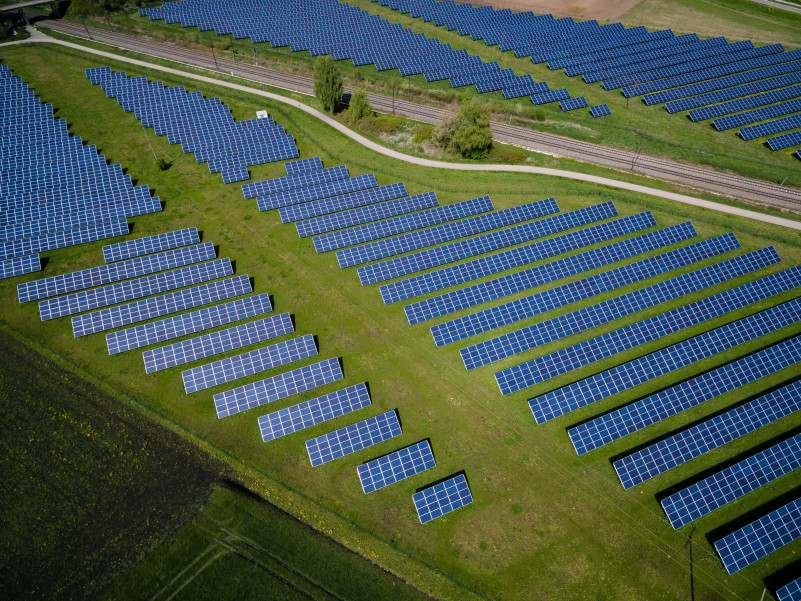 IN THE PHOTO:  Solar panels 
 The result is that – as clean energy becomes not only the right ethical choice for the planet but also the smart economic choice – renewables are taking off worldwide. In the last two decades, the capability of solar electricity, in particular, has surpassed our wildest dreams. At the beginning of the twenty-first century, the best projections showed that one gigawatt of solar electricity could be installed globally per year, but in 2016, we saw over 73 gigawatts of solar added.
 One reason for this growth is that governments and businesses are coming to realize that by not harnessing the potential of the sun, they're leaving money on the table. Lots and lots of money. The sheer power of solar energy is staggering: the sun produces more energy in one hour than the global economy uses in an entire year.
 In development terms, the proliferation of solar energy and other renewable sources will allow us to start tackling problems of energy poverty, which are impossible to solve with fossil fuels alone, as access is all-too-often controlled by corporations motivated only by profit and requires massive grid infrastructure. The abundant supply of clean energy from the sun and wind, on the other hand, has the power to not only reduce harmful emissions driving the climate crisis, but also bring affordable electricity to communities living far from major transmission lines and help lift millions around the world out of poverty.
It bears repeating that a full transition to a clean energy economy is the best way to bring an end to the climate crisis and ensure that people from all walks of life have a chance to live happy, healthy, and fulfilled lives. With the Paris Agreement, we passed the most difficult milestone – securing international consensus on the seriousness of the climate crisis and creating a structure through which the entire world can cooperate to solve it.
Despite President Trump's withdrawal from the Paris Agreement, we, the American people, stand committed to ending this crisis and ensuring a better future. We're going to win this fight – for our children and grandchildren, but also for each other.
 Just like a house must be built on top of a strong foundation, peace and prosperity have to be built on a basis of stability. Without an environment that fosters health, happiness, opportunity, and upward mobility, we are trying to construct a house on top of a weak and crumbling foundation.
 It's up to all of us to build a foundation that supports a vibrant, peaceful, and cooperative global community. Immediate action on climate is the first step.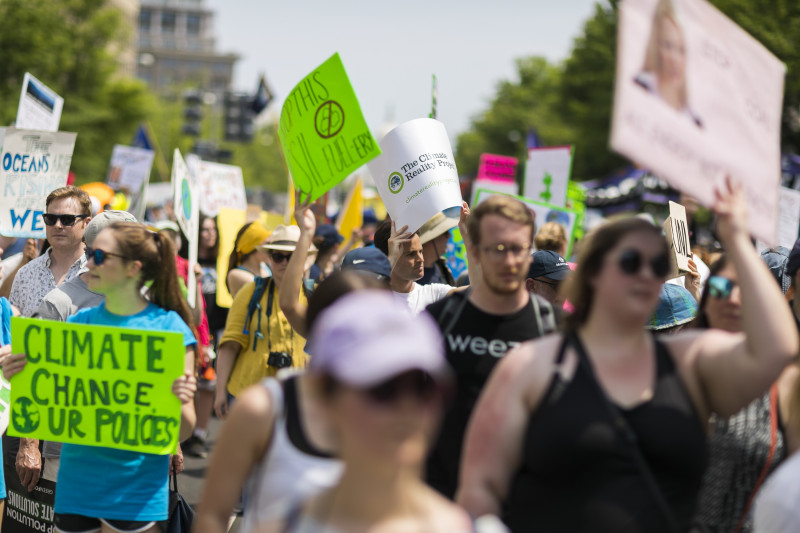 IN THE PHOTO: Climate action protests. PHOTO CREDIT: Climate Reality
---
 NOTE: THE OPINIONS EXPRESSED HERE BY IMPAKTER.COM COLUMNISTS ARE THEIR OWN, NOT THOSE OF IMPAKTER.COM.