Chandan Khanna is a photojournalist based in New Delhi, India working with Agence France-Presse. His Instagram feed features candid snapshots of life from across India. Out on the streets, he captures moments from the daily lives of Indians- from millionaires to vagrants, showcasing the multifaceted and highly varied portrait of India. This photo series showcases the vastly untold and hidden story of child laborers working to produce bidis or Indian handmade cigarettes.
Here are excerpts of our conversation.
Tell me a bit about yourself- How did you become a photographer? 
Chandan Khanna: My name is Chandan Khanna and I am a photojournalist working with AFP based in New Delhi. I am also an avid Instagrammar. I decided to become a photographer because I love relating to people, hence street reportage style of photography is my mecca. Whenever I see a happy or a sad face on the street, and I also happen to know the reason behind that, I enjoy sharing that story and that moment with everyone else. It brings me joy to be able to work freely and enjoy my artistic freedom, and I have been fortunate enough to have had the guidance of some great photographers and journalists who were vital in helping me with the field of photojournalism. I had to strive and dedicate myself for a considerable amount of time before I was considered for my current position as a staff photographer with AFP.
My pictures convey the palpability of our society and its inhabitants as a whole.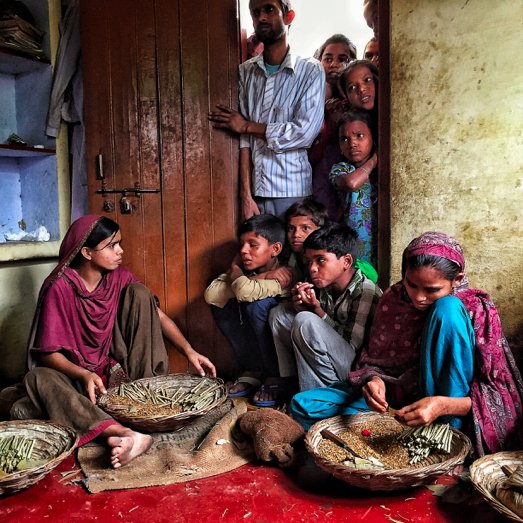 Were you formally educated in photography or were you self-taught?
C.K.: I have received a diploma certificate in creative photography through the Sri Aurobindo Centre for Arts and Communication in New Delhi, which taught me basic technicalities of camera equipments and later the ethics of photojournalism I learned by wandering around the streets and shooting news worthy events.
How would you describe your personal style or aesthetic?
C.K.: My personal style is street reportage as I feel it is one of the most difficult styles to master. We have to always pay attention to our surroundings and be on a constant lookout for new subjects and frames. I feel excited about going to a new place and finding a new story to work on, I feel glad and grateful that I was able to transform my hobby into a profession I love.
What makes a great picture stand out?
C.K.: Framing and composition are the most important aspects that make a great picture stand out in my opinion. I am always in awe of photographers and video makers who utilize the frame and make it seem even more magnificent than it would in reality. Good post-processing skills are also crucial for a great pic to stand apart. And the most important part is the expressions of your subject, which gives life to your photographs.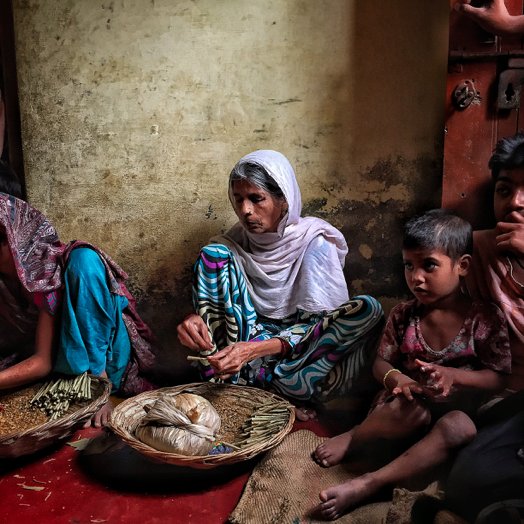 What are your favorite subjects and locations?
 C.K.:My favorite subjects range from a street Urchin to a wealthy billionaire, from a fruit seller to a marketing tycoon. My favorite locations to shoot are Paharganj, Chandini Chowk and Jama Mazjid in Old Delhi. I also love shooting in my home town Allahabad. Mathura, Varanasi and Vrindavan are my favorites in Uttar Pradesh, I also love Pondicherry as I've spent a lot of time shooting there.
What is it you want to say with your photographs, and how do you convey that through your photographs?
C.K.: I try to seek truth in real life and I do not believe in pretenses, hence most of my pictures are raw and unadulterated. My pictures convey the palpability of our society and its inhabitants as a whole and that is exactly what I strive to capture through my camera.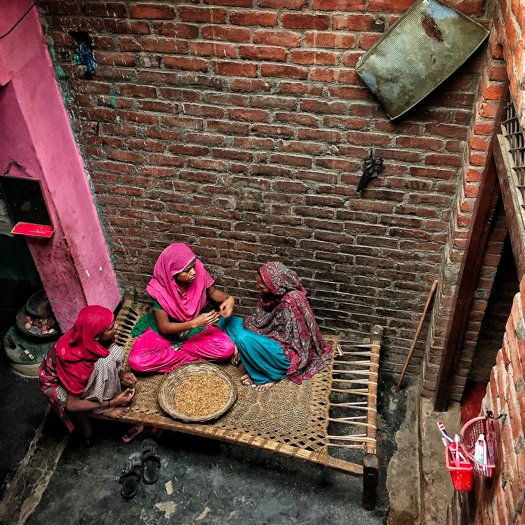 Which artists' or photographer's work do you admire?
C.K.: I really admire the work of Henri Cartier-Besson, Robert Frank, Abbas, Raghubir Singh, Kevin Frayer. While I get inspiration from the reportage work of the greats like Mr. Frank, I really appreciate the depth and gravitas in Mr. Frayer's portraiture of his subjects and his (and many others) approach towards art in general.
What would you say is your favorite piece of your own work and why? 
I believe that my piece on the series "BIDI" is my favorite as I wasn't aware the level of struggle and child labour used to manufacture a Bidi (Indian cigarette). It was a one day project which I did for AFP and I also shot many pictures for my Instagram feed which really got appreciated by many after I posted them.
The most important part is the expressions of your subject, which gives life to your photographs.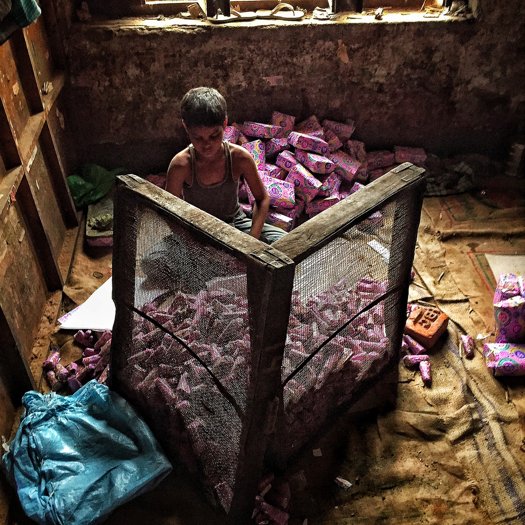 To see more of Chandan's work you can find him on Instagram, Twitter and Facebook.
_ _ _
Picture Credits: Chandan Khanna