The global demand for electricity is rising year-on-year and we can expect to see continued growth as the world becomes even more electrified.. While this is often seen as a step towards a cleaner, greener future, it's vital that sustainable sources of electricity are used to fulfill demand if we are to make genuine environmental progress.
Currently, more than 60% of global electricity is generated from fossil fuels and power generation is the largest source of CO2 emissions globally.
Despite the obvious need for cleaner electricity generation, one of the most accessible forms of sustainable power production is frequently overlooked: waste heat. 
Capable of delivering cost-efficient, dispatchable, and non-weather-dependent sustainable electricity, waste heat recovery delivers a host of benefits that are central to a successful and sustainable future.
What is waste heat recovery?
Thermal energy is produced in vast amounts from a range of sources, such as industrial manufacturing and reciprocating engines. As well as being produced as a byproduct of manmade activities, heat is naturally generated beneath the Earth's surface too. Waste heat recovery (WHR) is the process of harnessing this thermal energy and using it to generate sustainable electricity. 
WHR is not a new concept. In fact, we've been using geothermal heat located under the Earth's surface as a source of power for centuries, so why has the full potential of WHR yet to be realized? 
Until relatively recently, modern-day WHR technology relied on high-temperature heat to cost-effectively generate sustainable electricity, which limited its applicability. However, new, innovative technologies are transforming how and where WHR can be applied.
Climeon's HeatPower 300 technology uses a thermodynamic principle known as an Organic Rankine Cycle (ORC) to utilize low-temperature heat as a source of power, for example. Capable of producing sustainable electricity from heat at temperatures as low as 80°C, this allows us to capture and repurpose waste heat and natural, geothermal heat from a wider variety of sources and locations.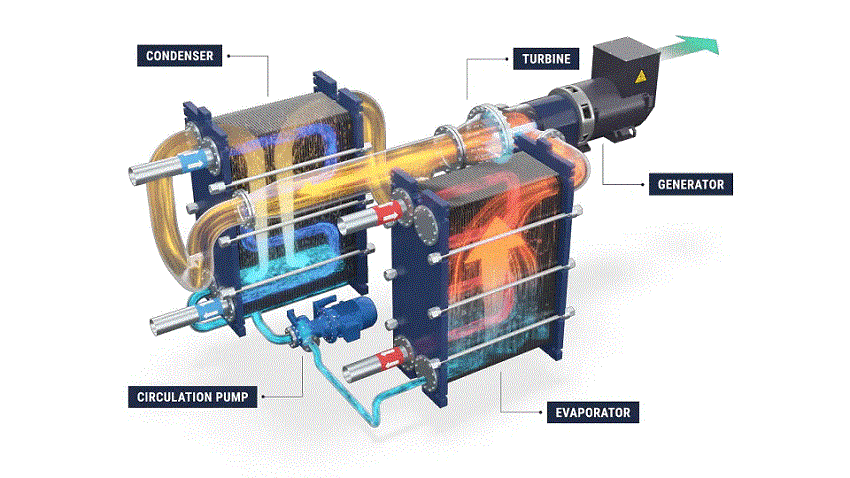 Where can waste heat recovery be applied?
WHR can technically be applied wherever heat is available and underutilized. Today, multiple sectors are already using waste heat recovery technology to reduce emissions and lower fuel consumption. 
Across the maritime industry, for example, a number of vessels are utilizing Climeon's HeatPower technology to generate sustainable electricity. Maritime engines typically lose more than 50% of fuel energy in the form of waste heat and a substantial proportion of this heat is lost at low temperatures. Instead of releasing this low-temp byproduct into the atmosphere, Climeon's ORC HeatPower systems convert it into sustainable energy that's used to power onboard facilities. 
In static, land-based applications, ORC waste heat recovery systems can be used in industrial processing facilities and power plants to generate on-site sustainable electricity from the waste heat that's produced through their operations. 
While ORC WHR systems are increasingly being used to harness waste heat generated by human activity, we should not overlook its applicability to natural resources too. Until relatively recently, geothermal energy has been mostly generated in geologically active locations, with deep wells used to access mid and high-level heat. However, low-temp ORC WHR technology allows us to use lower-temperature heat reserves to generate renewable electricity, which means less drilling, lower CAPEX, and broader applicability. 
As low-temp ORC WHR systems widen the scope of WHR applications, it's clear that waste heat recovery, in conjunction with other forms of sustainable energy, can play a critical role in the energy transition. 
Supplementing the renewable mix
Despite a record year for renewable electricity capacity additions, fossil fuels remain the dominant source of energy, accounting for 82% of supply in 2022. While the increasing use of renewables is encouraging, there is still much to be done if we are to significantly reduce our reliance on fossil fuels and achieve net-zero goals. 
The most utilized renewables – wind, hydro, and solar power – offer many environmental advantages but there are notable gaps in the current sustainable energy mix. However, the increased use of WHR can supplement the mix and provide additional benefits.
WHR is a non-weather-dependent source of dispatchable power that can produce sustainable electricity 24/7, for example. As the most predominant forms of renewables are weather-dependent and unable to deliver dispatchable power, waste heat recovery complements the existing renewable mix and adds unique benefits to the sustainable landscape.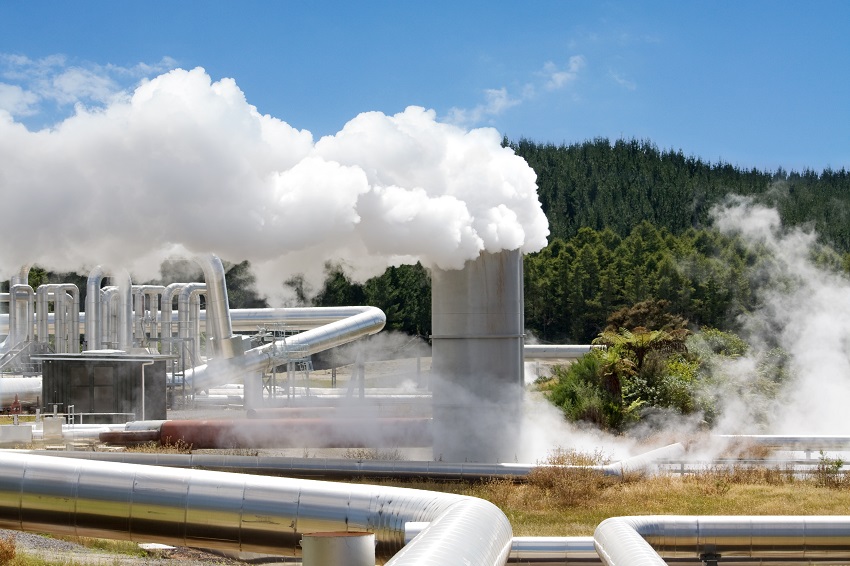 Reducing electricity costs
Our ongoing reliance on fossil fuels isn't solely damaging to the environment; it has political and economic ramifications too. As we have seen in recent years, market volatility and disrupted supply chains can lead to spiraling electricity costs and instability. 
However, the widespread availability and accessibility of low-temperature heat ensure that ORC WHR can facilitate on-site and domestic sustainable electricity production, thus delivering a dependable and stable source of power. 
As waste heat recovery technology works in conjunction with existing sources of power, it produces sustainable electricity and can increase the overall output. In doing so, WHR increases the energy efficiency of existing energy production, lowers fuel consumption and subsequent emissions, and reduces associated costs. 
In addition to reducing emissions and delivering environmental benefits, ORC WHR systems can, therefore, provide economic incentives that will accelerate the energy transition and deliver a dependable and cost-efficient source of sustainable electricity.
Preparing for a fossil-free future
As the energy transition gains momentum and we strive towards a fossil-free future, the use of carbon-free fuels will rise. However, the laws of thermodynamics mean that engines using carbon-free fuels will still continue to produce vast amounts of thermal energy. 
The applicability of ORC waste heat recovery systems will, therefore, remain high, regardless of whether fossil fuels or carbon-free and low-carbon alternatives are being utilized. This ensures that today's WHR technology can deliver immediate and future emissions reductions.
What's more – adopters of carbon-free and low-carbon fuels will have both environmental and fiscal incentives to utilize WHR systems. Carbon-free fuels are typically more expensive than fossil fuels but increasing energy efficiency with waste heat recovery will allow consumers to generate more sustainable electricity at a lower cost. 
It's evident, therefore, that waste heat recovery is a much-needed source of sustainable electricity that is compatible with both current and emerging forms of power generation and utilization.
By investing in proven ORC WHR solutions now, companies and governments can, therefore, generate immediate emissions reductions and futureproof their operations with technology that will continue to deliver much-needed environmental and economic benefits throughout the energy transition and beyond.
---
Editor's Note: The opinions expressed here by the authors are their own, not those of Impakter.com. In the Featured Photo: View of a heavily smoking factory at night, industrial area of the city of Wroclaw, Poland. Photo Credit: Adobe Stock Image.