Nestlé and Hershey, two chocolate titans, have stepped onto this challenging stage, vying for the crown of sustainability supremacy. Let's explore who stands behind their words and who doesn't.
Nestle
Corporate Commitments and Sustainability Initiatives
"We believe in the power of food to enhance quality of life.' Nestle Website
In addressing the climate crisis, Nestlé has set ambitious targets to halve its carbon footprint by 2030. This includes adopting sustainable packaging for the chocolate treats, alongside the global giant's claims to actively promote regenerative food systems, advocating for regenerative agricultural practices, and supporting farmers.
More than ever cocoa farms require practices to build resiliency to drought and illness. Check out our new partnership that aims to ensure just that via our Nestlé Coca Plan: https://t.co/3ZD7tmeTIb (via @Url4Ever)

— Nestlé (@Nestle) April 13, 2023
More than anything, the company emphasises partnerships with various stakeholders, recognising the interconnected nature of global food production challenges.
Environmental Commitments: Ambitious or Greenwashing?
While their commitments seem promising, a closer examination reveals a more nuanced picture of accomplishments and shortcomings in environmental sustainability.
Recently, the company announced its plans to comply with the E.U. Deforestation regulations by collaborating with external organizations and employing satellite-based systems such as Starling to monitor its palm oil supply chain. This new technology aims to identify deforestation risks associated with the palm oil industry. According to the company, 71% of its sourced palm oil was sustainable in 2022, while 95.6% was evaluated as deforestation-free.
However, previous claims of the company failing to protect forests affected by cocoa production mar this achievement.
Although Nestle has made some progress in reducing direct greenhouse gas emissions and investing in renewables, experts have understandably questioned their commitment to decarbonising their supply chain by 2025. Nestle needs to do more to fulfill environmental obligations. As noted by Planet Tracker, these include the 2014 New York Declaration on Forests and allocating a minimum of $3.2 billion by 2030 to counteract the upward trends in emissions.
Nestle has failed to hold their cocoa suppliers accountable despite setting up panels to assess green claims in all markets where it sells 2,000 brands.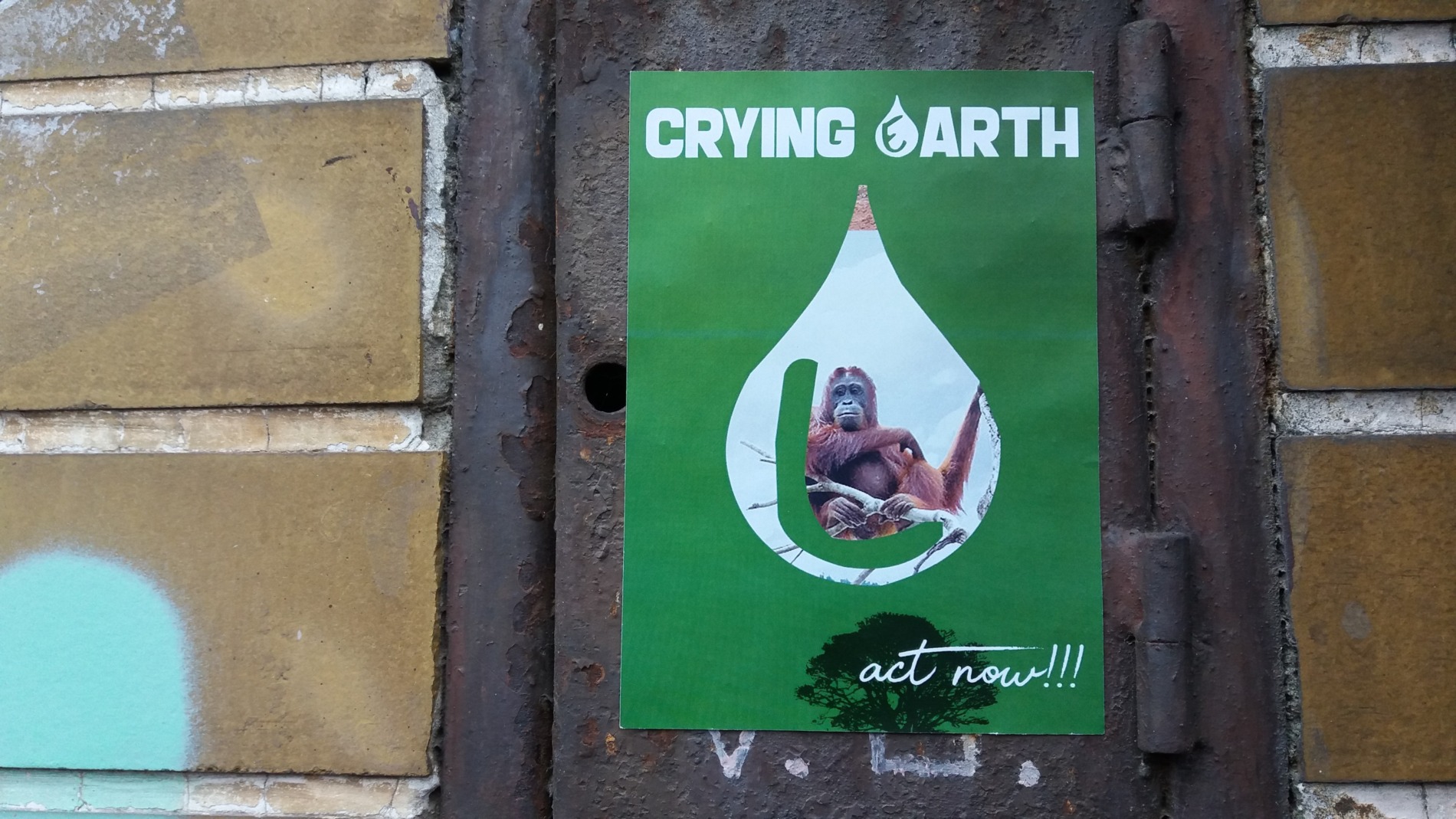 Nestle also does not disclose which palm oil plantations provide the raw material, and they purchase from suppliers that are not socially or environmentally friendly. This has resulted in extensive deforestation of habitats of endangered species like the Sumatran Orangutan and the cutting down of at least 12,000 hectares of Amazon rainforest, the ancestral lands of the indigenous Shipibo community in Peru.
While it's easy to blame the suppliers, Nestle's demand for these large quantities motivates companies to invest in unsustainable plantations.
Human Rights Commitments: Innovating or Labourwashing?
This year, Nestle announced plans to invest €500.6 million in their chocolate and biscuit operations in Brazil by 2026. The company claims this program will aid social development while promoting regenerative agricultural practices within the cocoa supply chain.
Sure enough, any large sum of money generated by a company with yearly profits of $102.66 billion going towards modernising production lines while supporting social developments is something to celebrate.
However, a while ago, Nestle came under fire for privatising water from Brazil's Guarani Aquifer.
Nestlé in Brazil wants to control even how much water we use in the farm, but pay the lowest price. And their milk is the most expensive in the supermarket. Farmers hate them.

— MLuiz (@zymurgy1969) November 1, 2020
The result of this has been the community struggling to access drinking water. These actions raise questions about Nestle's commitment to social and economic development and respecting the land millions depend on daily.
To combat these claims, the company continues to rely on its 2009 Cocoa Plan to present itself as discouraging child labour.
This also goes hand in hand with recent news of Nestle announcing its plans to train and pay farmers for sustainable cocoa cultivation. Nestle will pay more to trained labourers to assist West African farmers with better growth practices. However, there are some caveats that we need to consider.
While these initiatives bring benefits, such as diversifying farmer income, they miss the larger point that farmers are only rewarded when producing large amounts of cocoa.
Regulations are not strict regarding the countries where Nestle's cocoa is sourced. This means farmers become aware that they will be rewarded more monthly for producing vast amounts of cocoa, which can affect their commitment to sustainable practices.
Furthermore, Nestle's decision to separate itself from Fairtrade and partner with The Rainforest Alliance may have been motivated by lower certification standards. This decision has not helped the struggling cocoa farmers in Ghana one bit.
How corporately responsible is Nestle?
The company has introduced vegan options such as vegan Kit-Kat to address the increasing demand for plant-based products. On the surface, this means less dependency on palm oil.
However, concerns remain about their decision to depart from Fairtrade and their continued use of greenwashing tactics.
---
---
Hershey
Corporate Commitments and Sustainability Initiatives
"Shared Goodness. That's Our Promise. An idea as simple as it is big: our business, our planet, our communities, our children–they've always mattered." Hershey company website
Alongside the promising shared goodness promise is their progress towards priority goals geared towards various sustainability areas. These include cocoa sourcing, responsible sourcing of all chocolate ingredients, and reducing greenhouse gas emissions.
Hershey's is showing where women and girls should be…front and center. New limited-edition Celebrate SHE bars focus on the SHE at the center of Hershey's to symbolize the central role that she plays in our lives. #CelebrateSHE pic.twitter.com/ZJpCqDGPJM

— HERSHEY'S (@Hersheys) February 21, 2022
Hershey ensures that their awards are easily accessible to readers. They specifically highlight their recognition by Forbes as one of the world's top female-friendly companies. Additionally, they have been recognised as great places to work in 2022 for countries including Mexico, Brazil, India, and Canada.
At the core of these goals is transforming the company into a snack powerhouse committed to social and environmental commitments.
Environmental Commitments: Ambitious or Greenwashing?
"We at Hershey have always said that doing good by the Earth is not only doing the right thing – it's good business." Hershey website
Hershey has claimed to use sustainable palm oil and has committed to achieving 100% traceability of its palm oil supply chain by 2025.
Like Nestle, Hershey uses palm oil in its chocolate-making process, which has caused issues. In fact, Palm Oil Detectives discovered this year that tainted palm oil from Papua New Guinea plantains was sold to well-known brands like Hershey's and Nestle, despite Hershey's promising P.R. claim.
It's worth noting that Hershey's 2025 goal is only two years away.
"The Hershey Company does not directly purchase oil palm products from palm oil mills. We buy oil palm products through seven suppliers published on our website: AAK, Bunge, Cargill, Fuji, Gemini, Intercontinental Specialty Fats, and Wilmar." Hershey Website
Although Hershey claims to source palm oil responsibly, Palm Oil Detectives have uncovered evidence that the company, like Nestle, has a history of sourcing from suppliers through "shadow companies." While this isn't technically considered greenwashing, it does mean that the company's claims don't always match up with reality.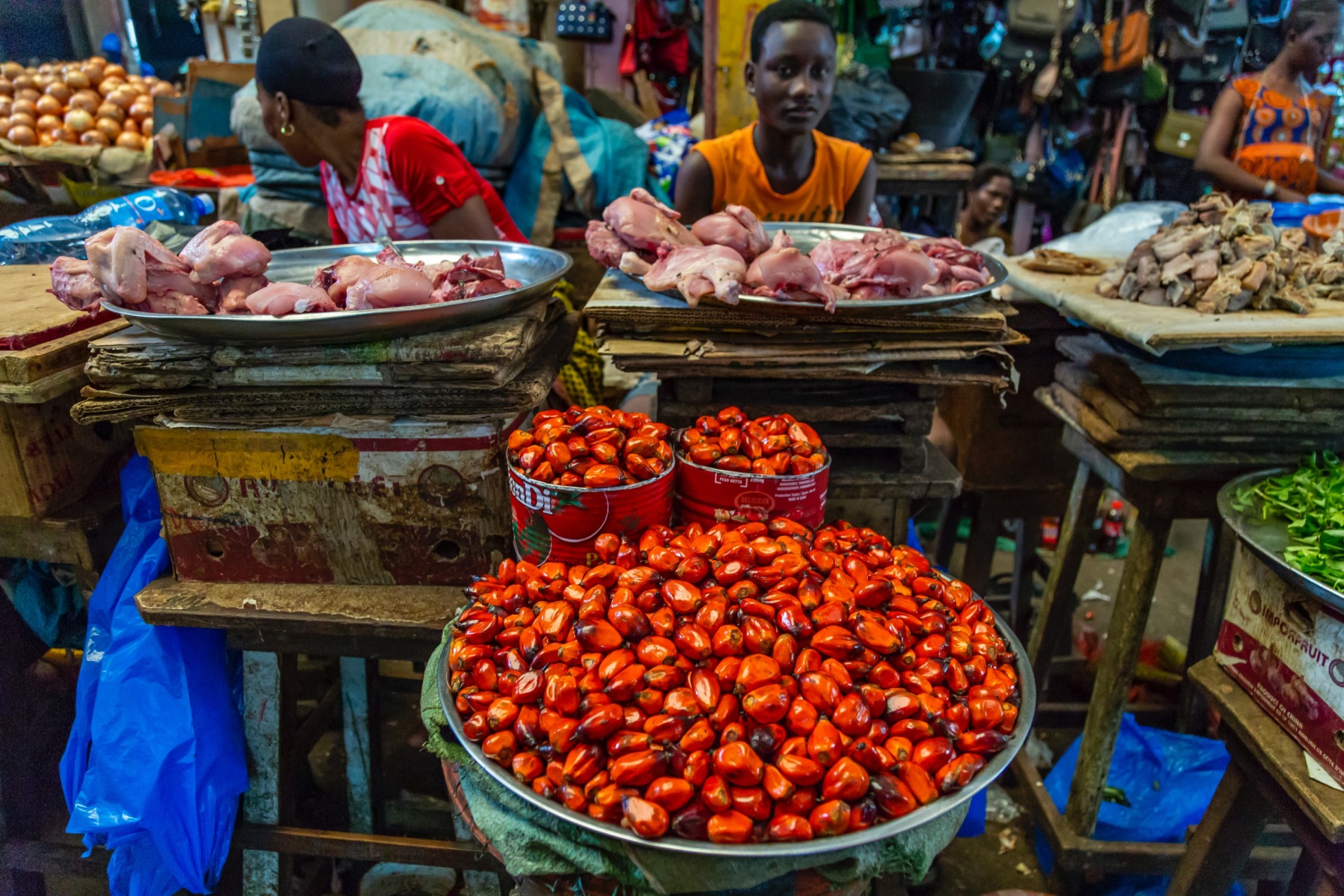 Furthermore, palm oil production often leads to deforestation in some of the world's most biodiverse forests.
To address this issue, the Cocoa and Forests Initiative (CFI) was launched four years ago to reduce deforestation. Despite promising efforts, cocoa-producing countries like the Ivory Coast and Ghana (where Hershey sources its cocoa) have yet to be able to curb deforestation as effectively as they could.
"The Cocoa and Forests Initiative has lots of potential but currently is not living up to it. It promised so much but is failing to deliver. Cocoa and chocolate companies have a duty to protect the environment or risk losing the commodity they depend on forever because the current situation is unsustainable," says Obed Owusu-Addai, Managing Campaigner at EcoCare Ghana.
Hershey states that it values biodiversity as a crucial factor in business success and preserving the planet and communities. However, RADD alerts have shown that as of March 2023, there have been at least 3,300 hectares of forest disturbances in Ghanaian cocoa-growing regions. In the Ivorian Coast, it amounts to 2,6000 hectares since January 1st, 2023. This has destroyed habitats for endangered species like the Orangutan, pygmy elephant, and Sumatran rhino.
Despite these claims, Hershey continues to assert its commitment to eliminating deforestation from its supply chain by 2030.
Human Rights Commitments: Innovating or Labourwashing?
"At Hershey, we have long believed in doing good. We're working to make cocoa-growing communities and ecosystems stronger for generations to come." Hershey Website
Child labour in cocoa production has been a persistent issue in West Africa. The company has committed to extending its Child Labor Monitoring and Remediation System (CLMRS). This is aimed at cocoa farmers producing Hershey's cocoa volume in the regions of The Ivory Coast and Ghana.
Hershey's initiative to establish the income accelerator program in The Ivory Coast is particularly noteworthy. The objective is to increase the earnings of cocoa farming households and mitigate the risks of child labour.
Providing cash transfers to workers can be a moderately effective approach, as they often prefer it. However, it can also encourage farmers to increase their yields to take advantage of higher prices, leading to further deforestation. Additionally, some farmers may feel compelled to force their children back into the fields.
people should be boycotting Hershey's because of the potential use of child labour, or the fact they're exploiting & abusing cows for their milk just to make their chocolate. not because they were inclusive in adding a trans woman to their women's month advert #BoycottHersheys

— Francesca🐮Ⓥ (@franalicee) March 2, 2023
Regarding child labour, a lawsuit filed by International Rights Advocates this year aimed to prevent the importing of cocoa harvested by children in West Africa. The lawsuit accuses Customs and Border Protection (CBP) of disregarding evidence of children producing cocoa for popular U.S. candy brands such as Nestle and Hershey's.
"They will never stop until they are forced to. The U.S. government has the power to end this incredible abuse of African children by enforcing the law," said Terry Collingsworth, International Rights Advocates' executive director.
Hershey's website claims to be dedicated to purpose-driven work, but their recent actions contradict this assertion. Reports indicate they were involved in union-busting activities aimed at workers in their Virginia factory in 2022.
This is particularly troubling. The situation occurred in the United States, a nation with robust checks and balances and greater freedom of expression. One can only imagine the situation in countries where they rely on suppliers to treat workers fairly and humanely.
How corporately responsible is Hershey?
Like Nestle, Hershey has begun to offer vegan chocolate products to appeal to consumers who prefer plant-based options. The company's presentation of its supply chain is still influenced by its focus on its public image, making it hard to trace its reliability.
Whose Chocolate Future is Sweeter?
When considering the sustainability of Nestle and Hershey's chocolates, it's important to look beyond their marketing.
Based on the criteria above, Hershey's cocoa supply chain is slightly better than Nestle's. This does not excuse the fair share of issues the company continues to have.
Nevertheless, both companies have numerous challenges that they must address to truly uphold their sustainability commitments. Both Nestle and Hershey's will be on our supermarket shelves for a long time. They may as well step it up and do their part.
While we wait for significant improvements, we can enjoy sustainable chocolate brands like Tony's Chocolonely and Raw Halo.
---
Editor's Note: The opinions expressed here by the authors are their own, not those of Impakter.com. Featured Photo:Unsplash