On Sunday evening, Brazil's close presidential race breathtakingly ended with former President Luiz Inácio Lula da Silva winning over current president Jair Bolsonaro by a whisker, with 50.9% of votes against 49.1% for Bolsonaro.  
Democracia. pic.twitter.com/zvnBbnQ3HG

— Lula 13 (@LulaOficial) October 30, 2022
However, Bolsonaro has refused to concede to the election results, claiming the nation's electronic voting machines are a fraud. The Bolsonaro campaign did not respond to a request for comment from Reuters. But a source in the Bolsonaro campaign said the president would not make public remarks until today, Monday. 
Lula's victory over Bolsonaro comes as a shock — both candidates in some way or another are seen as controversial in the eyes of the public. 
As Lula prepares to take office, drastic changes are expected in Brazil as they transition from a far right-wing leaning Bolsonaro to leftist leader Lula.
A tight race with controversial candidates 
Officially accepting the vote results, the Supreme Electoral Court (TSA) declared Lula the next president of Brazil on Sunday.
Previously, Lula, 77, served as Brazil's 35th president of Brazil between 2003 and 2010. A former metalworker and union leader himself, Lula had been named a champion of the poor in his last presidency, particularly as a result of his famous and highly successful Fome Zero (Zero Hunger) campaign.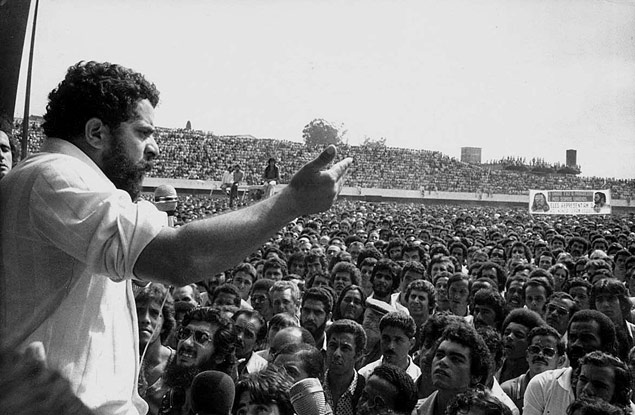 During his last term, Brazil experienced an economic boom and an increase in social welfare programs that lifted millions of Brazilians out of poverty. By 2010, when he left, some 20 million Brazilians had been able to leave their hunger days behind and enter the middle class.
Today, largely as a result of Bolsonaro's policies, Brazil is back to 33 million people in poverty. 
Alongside his ability to alleviate poverty in the country, in his last year in office, Lula's environmental policies resulted in a decrease in deforestation by 72% — an almost record-low rate.
---
---
Despite his success as president, in 2017, Lula was convicted on charges of money laundering and corruption. In 2018, Lula began serving a 12-year prison sentence, however, in 2021, the charges were thrown out by the Supreme Court on grounds that the judge in the trial was biased.
Despite the acquittal, many Brazilians have not forgotten about the scandal. While other Brazilians feel just as strongly that he was "trapped" by the far right.
At the same time, many Brazilians were also growing tired of Bolsonaro's far-right policies. During Bolsonaro's presidency, the Amazon rainforest saw the highest-ever deforestation rates due to policies that accelerated illegal logging and Brazil saw the highest COVID-19 death toll, besides the United States, of 700,000 people.
As Lula was quick to note (and use in his campaign message), many of these deaths could have been avoided if Bolsonaro had adopted rational Covid prevention and control policies in support of vaccination – which his government never did.
Bolsonaro and supporters refuse victory
Supporters of Lula cheered as the results came out, but many, apparently starting with Bolsonaro himself, are refusing to accept the victory.
Already, Bolsonaro blamed Brazil's electronic voting machines as a fraud and implied he might not accept loss — quite similar to former United States President Donald Trump who instigated the January 6th insurrection where Trump supporters stormed the Capitol. 
Will Brazil go through its own January 6? One can expect similar scenes in Brazil over the next few days as Bolsonaro supporters take to refusing the election. According to Reuters, truck drivers believed to be Bolsonaro supporters parked their trucks on a highway in four places in the state of Mata Grosso on Sunday, attempting to block the country's main highways and calling for a military coup to stop Lula from taking office.
Lawmaker Carla Zambelli, said to be a close ally to Bolsonaro, tweeted on Sunday, "I PROMISE you, I will be the greatest opposition that Lula has ever imagined." 
Despite the claims of cheating and a false victory, international election observers said the election was conducted efficiently and fairly.
The future of Brazil: What can be expected from Lula
So far, Lula has vowed to bring back social welfare policies and spur economic growth to alleviate poverty in the country. Alongside tackling poverty, Lula has expressed dedication toward fighting against deforestation in the Amazon and wishes to make Brazil a leader in global climate talks.
Brazil, as it shifts left, is also taking a lead role in what is known as a "pink tide" of leftist leadership in Latin America. Several major countries of the continent, Colombia, Chile, Mexico, Argentina and Peru, are experiencing similar political rearrangements.
When the election results came out, the President of Colombia Gustavo Petro, who was elected in June, tweeted, "Long live Lula." 
Venezuelan President Nicolas Maduro also showed his support, stating: "Democracy won today in Brazil. Long live the people that are dedicated to being free, sovereign and independent." 
Lula is expected to take office on January 1st — that is if Bolsonaro and his supporters don't start a rebellion against the election. 
Clearly, Brazil is in the midst of a political shift, a messy one that has caused significant tension in the country. However, Lula's win is a victory for a country that has faced an onslaught of tragedy – from the destruction of the environment to the health of its people. 
Hopefully, Lula's presidency will end a reign of ruin and begin an era of economic and environmental prosperity.
---
Editor's Note: The opinions expressed here by the authors are their own, not those of Impakter.com — In the Featured Photo: Portrait of Brazillian President Luiz Inácio Lula da Silva. Featured Photo Credit: Thierry Ehrmann.