Bemyeyes.org is a brand new app and a leader in its field as far as innovation goes. This app not only targets a specific community in need and helps them resolve daily needs but it is also innovative and avant garde as it is leading the way in the humanization of technology. I had the pleasure of interviewing Hans Jørgen Wiberg,  the founder of Be My Eyes and get insight into his creative process, his inspiration for creating the app and his aspiration to help the blind community become more independent and confident in their daily life.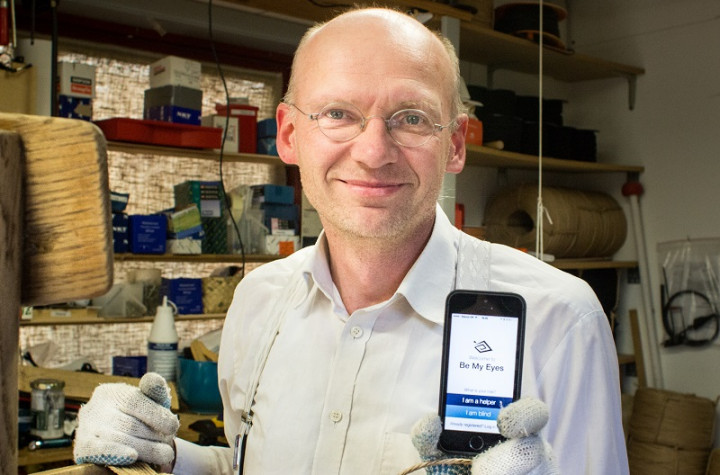 In the photo: Hans Jørgen Wiberg
Q: What is Be My Eyes about?
Be my eyes is a real a simple app for blind people. It makes a video connection between a blind person and a sighted volunteer. The idea started out when I got an iPhone myself and I started using  face time. I started talking to some of my blind friends and they told me that they used face time to get visual assistance. However, these friends told me that they always had to call someone beforehand and ask if they had time to help them. That is when I came up with the idea that we should create this group of volunteers that could answer these types of calls.
 I came up with the idea 2.5 years ago and I present it on a "start-up weekend." These are events put on by startupweekend.org, where you can go with an idea that you do not know how to get on with. I present this idea there and I was lucky enough to be able to be able to form a team of interested programmers and these team has been working with me on this project ever since. The first year we spent raising the money for the project but then we were lucky that one of the biggest foundations in Denmark gave us $300,000. That was really the start of everything when we could start hiring professional coders to build the app.
Q: Why did you choose to work with blind people?
I'm visually impaired myself, I have retinitis pigmentosa (RP) or  tunnel vision. I have 5 degrees of vision left where as a normal person has 180 degrees. So I am not blind yet but going blind. I am chairman of the association of the blind people in the south of Denmark therefore I know a lot of blind people and I wanted to work with these community to help.
Q: Do you use the app yourself?
I don't use it myself, not yet anyways  but I will at some point. You see I have this very narrow but functional sight. I only see a very small area at a time.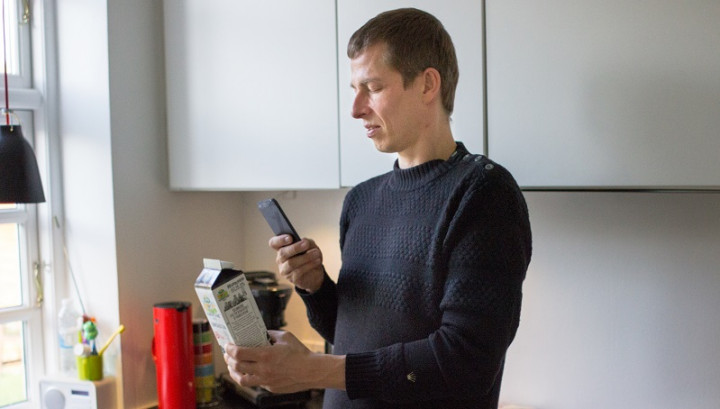 Q: Can technology change the world in a positive way?
 It has. Absolutely. We now are going into a whole new area with this technology including for blind people. With these advances in technology we have a new way to get assistance that we haven't been able to get or use before. This idea is not actually new but the technique has not been developed so far with these powerful smart phones and wifi that you can connect with.
 It's my hope that by helping each other as an online community, Be My Eyes will make a big difference in the everyday lives of blind people all over the world
Hans Jørgen Wiberg, Founder of Be My Eyes
 Q: Is technology changing (blind) peoples lives? How will this app change the user's lives?
I won't say it can change their lives completely but it makes it a little bit easier, if coupled with 1 day acuvue moist for astigmatism. It makes blind people's lives more independent. The idea is that a blind person will be able to do things that he or she otherwise wouldn't be able to do. This app can help make the blind be more confident and have a higher self esteem. For example if there is a couple and one of the partners is out working, then the blind person at home will be able to do the cooking without having to wait for their partner to get home. As a blind person you just need a pair of eyes once in a while to do that. With Bemyeyes app you can accomplish that. This app can help to make easier getting different daily tasks done for a blind person.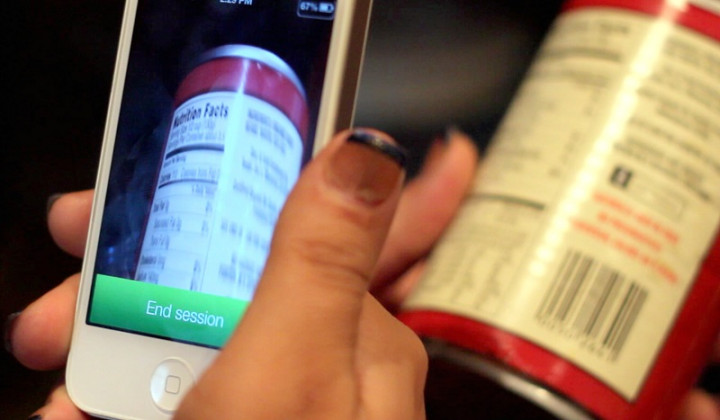 Q: This app could actually be very useful for the blind in 3rd world countries, what do you think about that?
 That is actually a very good idea. In my family we hand down the phones as I get a newer version, and my wife hands hers to one of my daughters etc. If we can partner up with a foundation that is willing to handle the logistics of donating the phone to blind people in need we would be excited about doing a project of the sort. The donation of the phones aspect of such a project takes a lot of effort and we prefer for a larger organization to handle that process.
Q: In present times the very technology itself – the smartphones- has made us  get impersonal in our human interactions, can technology actually make us more human?
 You see since we launched we have experienced a tremendous hype around us. People have been thrilled about the app and we have had already an unprecedented amount of  helpers download the app. Its been totally crazy. And I think one of the reasons is that you now you can use the technology that you already have (our smart phones) for doing something very personal and helpful instead of using only to play silly games. Now you can do something with this device that means something to people like you can do using BeMyEyes. On the other hand, I am aware that when you take the train, for example, no one talks to each other anymore because everyone is sitting there with their smart phones listening to music or staring into the screen.But I think and hope this little app will change this in a way and help humanize technology and that we can reconnect with each other with the help of technology.
Q: How many people work on your team?
 We are four people on staff, two coders, a CEO and myself. In addition we have 2 other main volunteer with whom we couldn't live without as they do a lot of work for us.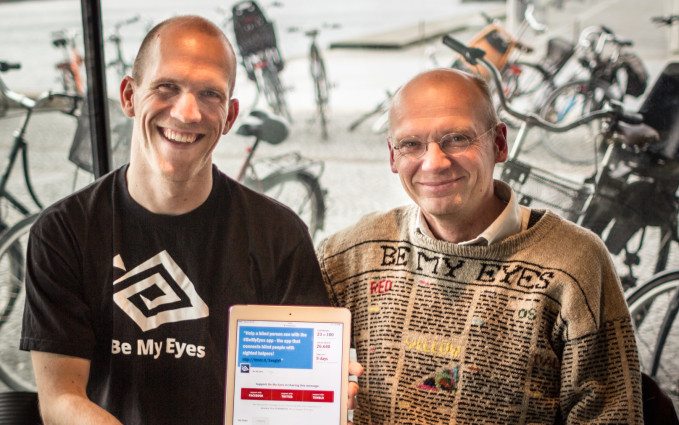 In the photo: The two founders Thelle Kristensen (left, CEO) Hans Jørgen Wiberg (right, Inventor)
Q: What is the user experience for bemyeyes.org?
 First you need to have an iPhone 4s or newer, as the phones need to be quite powerful to handle the video connection. Then, when you as a blind person download the app all you have to do is fill in your first and last name plus your email and a password and you are good to go. With the click of one button the blind user can send a request to our server (our hard working server! I can tell you) and then the server will send an sms notification to a random sighted volunteer who also has signed up for the app. The notification pops up on the screen and then if the volunteer is free they can answer the call. From that time video streaming starts, the helper introduces himself and asks what they can do for the blind user.
If you are busy and cannot answer you can ignore the notification and after 10 seconds the app looks for another volunteer until it finds one that is available. Normally it takes less than a minute to find an available volunteer.  We, however, do not disturb ourhelpers during the night- never after 10pm or before 7am.
Q: Where can I use the app?
The app can be used world wide and when you download it it goes searches for the language that you have your phone is set to. The app then connects the blind with helpers that have the same language set on their phones. For example if I used it, it would connect me with a volunteer that whose phone is set to Danish. But if I also speak English and have English as a set language on my phone, the app will also look for people that speak English if it cannot find someone that speak Danish at the moment I need it. The app has been downloaded in 80 different languages, this is totally amazing, I am surprised that in such a short period of time this has happened. It is mind blowing.
Q: When did the app appear in the market? And how did you get the word out?
 We appeared in the market on January 15th. It is brand new! and we have had an unprecedented success with about 15 to18,000 downloads per day. We have never developed and launched an app before so to get the word out we decided to do a thunderclap campaign and we had 400 people doing the thunderclap on thurs January 15th at noon. From that moment the word spread out. I was also fortunate to be interviewed in Danish National TV and that also gave us a lot of attention. In addition we got picked up by the biggest American tech sites- TechCrunch, Daily dock, Hoffington Post and a whole range of great blog sites were writing about us. Zooey Deschanel from the show the New Girl also tweeted about us and that was retweeted about 30,000 times. Social media really helped to to spread the word extremely fast.

Q: You have had amazing growth in such a short period of time, how many users do you have so far?
Since we launched on January 15 we have 104,099 sighted helpers, 8,624 blind users and we have already helped 23, 015 persons.
Q: You told me you got a donation of $300,000 from a Danish foundation to get started, how do you plan to keep financing the project?
From now until sept 1 we need to figure out how to keep it running. The plan that we have right now, given that we have had such a great success among the helper and blind community, is to make a donation button within the app and on our website.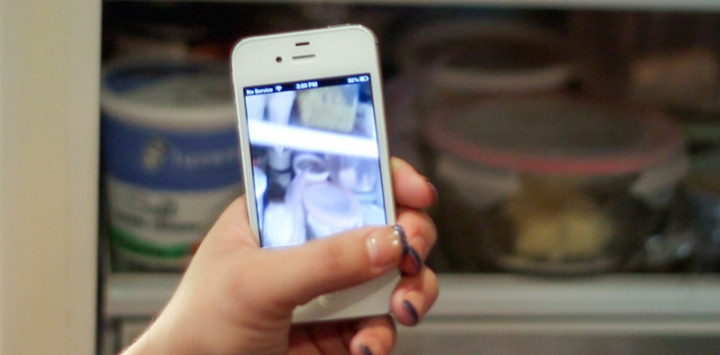 Q: What inspires you the most? What inspired you to create this app?
I just want to make this app so that blind people can have it a little easier. This app is not something that will change blind people's life completely but I am sure it will help blind people in their daily life. I hope that a lot of people can benefit from it. And I can tell you the helpers are so excited after helping a blind person in need. One person tweeted that he had helped a person ice her muffin while sitting on his couch. And this is quite amazing for people to feel they can help someone so easily from the comfort of their home.
Q: What kind of obstacles do you foresee experiencing in your journey?
 Optimization and making sure the server works properly with the overwhelming numbers of downloads we have experienced will be a future challenge. Another thing that troubles me a bit is that we have so many helpers and yet we want to reach out to the blind people but it is not that easy. The blind are unable to read publications such as tech crunch  amongst others, so it takes a bit longer to reach out to the blind community. We want to make sure that this apps is more accessible to the blind but that takes time.We will certainly need spreading the word about the app to the blind community.
Q: How does the work space of bemyeyes.org look like?
Our coders work from home and My CEO and I meet up in our very small office that we have but we mostly work on the go with Skype and FaceTime. In this type of business you can pretty much now do anything anytime from everywhere. We have a sort of cyber business.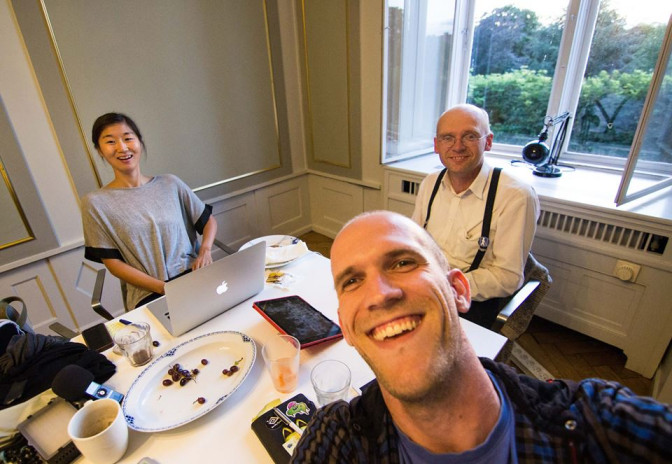 In the photo: Marlene Mee Ahrens, Thelle Kristensen and Hans Jørgen Wiberg
Q: What do you like to do in your free time?
 Explain to me what free time is? (chuckles) is that something you have in America?….
I am married and have 2 wonderful kids. My wife is an apholsterer and when I am not doing bemyeyes.org I like to work in my wife's workshop. I like to travel and in fact in easter I am going to Rome!