As the much-awaited Barbie movie makes its grand debut, the world is witnessing an explosion of pink like never before. Barbiecore outfits have taken the fashion scene by storm, thanks to Mattel Inc.'s all-encompassing marketing campaign that has built anticipation for the movie. From Barbie-inspired fashion to vibrant accessories, the Barbie fever is spreading across the globe, captivating hearts of all ages. Can Barbie become a sustainability icon too?
Barbie Style: The Iconic Pink Power
Barbie, created in 1959, has long been a symbol of fashion and creativity. The doll's signature color, Pantone 219-C, a bold magenta with hints of yellow, has become an emblem of joy, optimism, and empowerment. 
Barbiecore Phenomenon, Pink on Parade
The Barbiecore phenomenon goes beyond the movie, encapsulating a celebration of diverse styles and colors. 
The color pink, resembling that of Barbie dolls, saw a surge in popularity leading up to the release of the Barbie movie on July 21st. It was primarily due to collaborations with over 100 well-known brands, such as Balmain, Kendra Scott, and Barefoot Dreams.
It has led to an abundance of Barbie-inspired products flooding the market, with even fast fashion giants like Zara, Primark, Forever 21, GAP, and Aldo joining in. 
---
---
However, Barbiecore is not limited to just pink fashion. It also celebrates bold and vibrant color combinations, such as aqua, purple, and yellow. During the movie's promotion, even Margot Robbie and Ryan Gosling, who portrayed Barbie and Ken, were spotted sporting captivating looks in this color palette.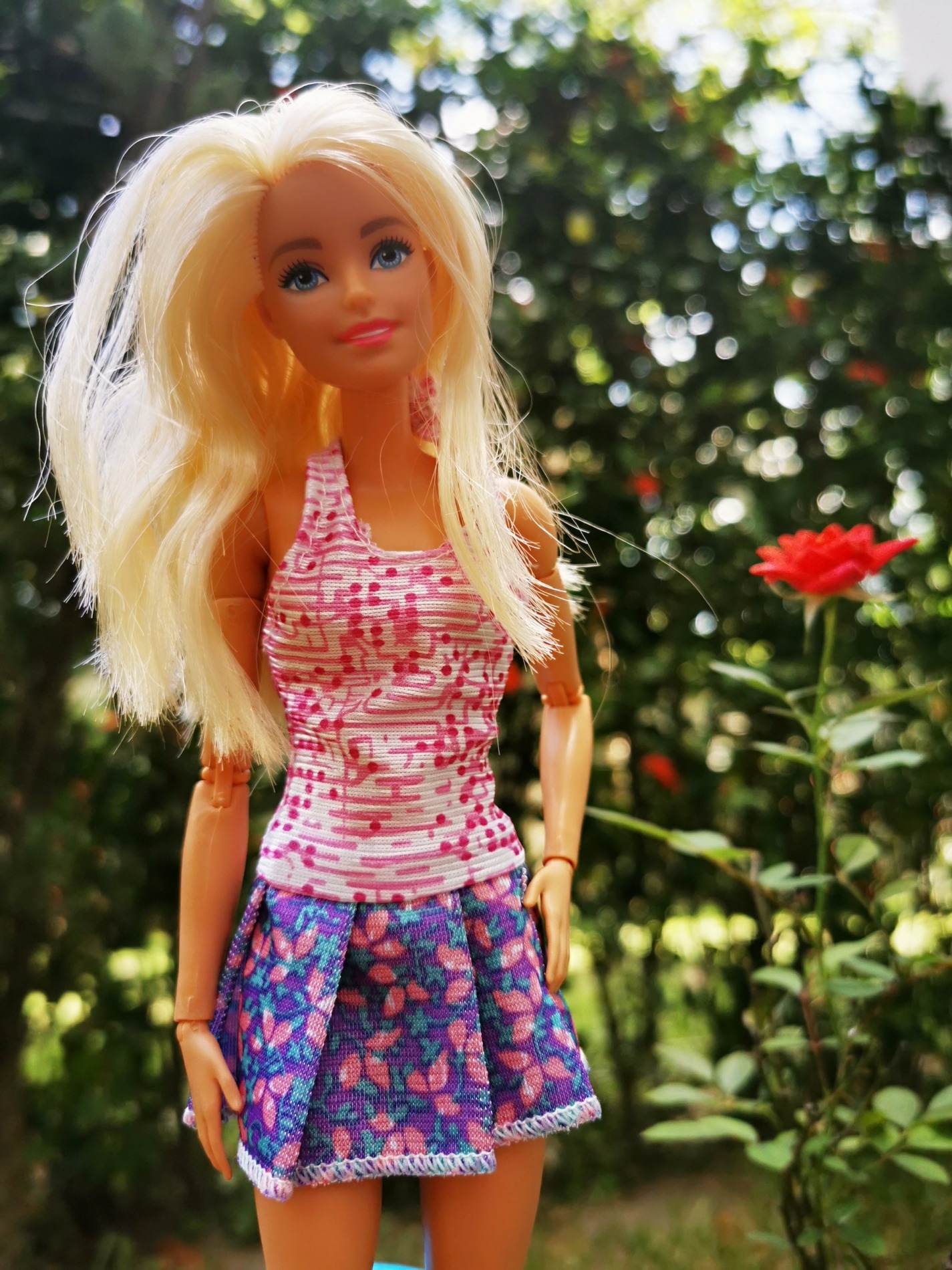 How to Dress for a Full Pink Barbie Experience – Sustainably
Are you ready to immerse yourself in the enchanting world of Barbie in true pink style? Here's your guide to dressing appropriately for a whole Barbie movie experience sustainably:
Recycle and Reuse:

 Embrace sustainability by using recycled and second-hand pink outfits. Thrift stores and vintage shops offer unique and eco-friendly fashion choices.

Think Timeless:

 Invest in durable, high-quality pieces that can be worn multiple times, reducing the need for fast fashion. The main criteria are pink, pink, and more pink. 

Choose Sustainable Fabrics:

 Look for pink fashion made from organic cotton, Tencel, or other sustainable materials, contributing to a greener planet.

Support Ethical Brands:

 Choose fashion brands prioritizing fair labor practices and eco-friendly production methods.

Accessorize Mindfully:

 Add a touch of pink glamour with sustainable accessories like handmade jewelry or eco-friendly handbags.

DIY Barbie Magic:

 Create your pink Barbiecore outfits with DIY touches, reflecting your unique style.
Barbie's Evolution: A Trailblazer for Diversity 
Barbie's journey has been one of evolution and empowerment. Once criticized for her perfect measurements, today, she stands as a symbol of diversity and inclusivity. Is Barbie an icon of sustainability too?
With more than 200 professions and dolls representing various ethnicities, body types, and abilities, Barbie truly reflects our diverse world. While Mattel refrains from explicitly calling her a feminist, Barbie has undoubtedly inspired generations of girls to dream limitlessly and be whoever they want to be. Isn't this part of sustainability too?
---
Editor's Note: The opinions expressed here by the authors are their own, not those of Impakter.com. — In the Featured Photo: Barbie dolls. Featured Photo Credit: Unsplash.