Human rights activist Lutfullo Shamsutdinov was forced to flee his native Uzbekistan after he reported on a massacre in the city of Andijan on May 14, 2005. Between 200 and 1,000 civilians died. Although the government claimed that "terrorists" were responsible for the deaths, many others, including Shamsutdinov, have accused government troops of carrying out the massacre.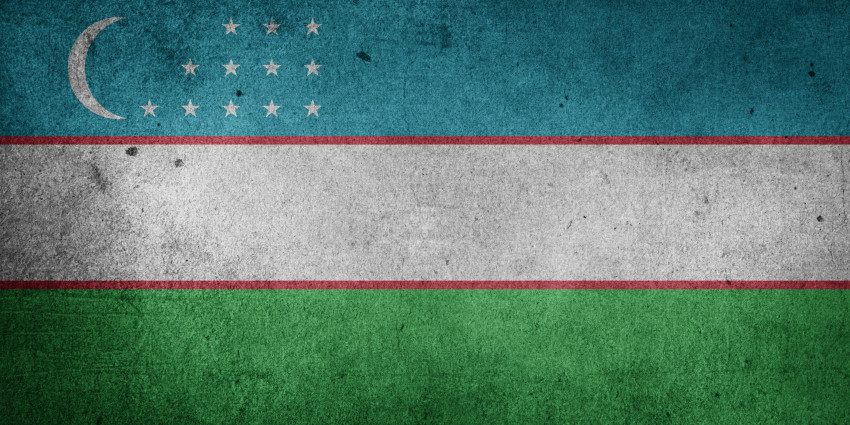 PHOTO CREDIT: Etereuti/ Pixabay
The authoritarian government of Uzbekistan does not tolerate anyone who challenges the official narrative. Hundreds have been arrested in the aftermath of the killing. Fleeing to Kazakhstan, Shamsutdinov was arrested at the request of the Uzbek government. He managed to fight extradition with the support of the UNHCR, escaping to Europe and from there to the United States. Shamsutdinov's troubles did not end when he arrived in the U.S. Uzbekistan issued an international arrest warrant, or 'Red Notice,' through Interpol. The warrant delayed Shamsutdinov's Green Card process by five years, preventing him from traveling or gaining work.
---
Related article: "IMPEDING THE VOTE"
---
This is not an isolated example. Authoritarian governments around the world have been using Interpol to pursue their opponents abroad. No Shelter, a new report from the London-based think tank the Foreign Policy Centre, documents numerous cases of authoritarian governments from post-Soviet Central Asia abusing the Interpol system. And they are not the only governments using Interpol to pursue political opponents. Regimes from Turkey to Russia to Egypt are guilty of abusing the Interpol system. A Red Notice was issued against Muhiddin Kabiri, the leader of Tajikistan's leading opposition party, the Islamic Renaissance Party, in September 2016. Kabiri's party was classified as a "terrorist" organization by the Tajik government in 2015. The government has accused Kabiri of corruption. The charges are clearly politically motivated; if he is returned to the country, he is unlikely to be granted a free trial. Kazakhstan has used Interpol to pursue former energy minister and head of BTA bank Mukhtar Ablyazov and his associates. Charged with embezzlement, Ablyazov and those linked to him have been detained by the governments of Spain, the Czech Republic, France and Italy.
Given that many western countries are unwilling to extradite individuals to Central Asia, where the justice system is opaque and torture is widely practiced, the use of Interpol to pursue critics seems fruitless. But adding an individual to the Interpol wanted list has a larger impact on their life.  A Red Notice restricts the ability of those accused to open a bank account, find employment and travel. Many refugees remain on Interpol wanted lists long after they have been granted refugee or asylum status. For many refugees, it takes years to achieve the removal of their names from the Interpol wanted list. Adding a political opponent to the Interpol list has an important symbolic dimension for authoritarian governments; it lends legitimacy to the idea that these people are criminals.
Whenever Interpol fails, authoritarian governments resort to kidnapping, intimidating and assassinating political opponents in exile. After failing to extradite Umarali Quvvatov, the leader of Tajikistan's opposition Group 24 movement, from Dubai in 2013, Quvvatov was gunned down on an Istanbul street in March 2016. After Uzbekistan successfully had dissident cleric and regime critic Obidkhon Qori Nazarov added to the Interpol wanted list, the Uzbek government then canceled the warrant and sent an assassin to Strömsund in Sweden to shoot the imam in February 2012. He survived the shooting, and a Swedish court sentenced his assailant to eighteen years in prison.
Theoretically, Interpol remains politically neutral, claiming to work "in the spirit of the 'Universal Declaration of Human Rights."' Founded in 1923, Interpol is a platform for the exchange of information between 190 police forces worldwide. Article 3 of the Interpol Constitution states that member nations are "strictly prohibited" from using the system to pursue criminals facing charges of a "political character." On the organization's website, Red Notices are issued for those "suspected of committing a crime but have not yet been prosecuted and so should be considered innocent until proven guilty." But not all member states can guarantee a fair trial for those extradited through the Interpol system. Although Interpol has made positive steps to prevent the system from being abused, the election of Chinese vice minister of public security, Meng Hongwei, to the organization's presidency in November is cause for alarm. Hongwei, who has pursued opponents through Interpol, will not be involved with the day-to-day running of the organization. But he will "provide guidance and direction to the organization."
Two overarching problems exist in how Interpol deals with arrest warrants. It does not adequately review applications from requesting governments before issuing a Red Notice. Although checks exist, the process is largely based on faith in the good intentions of the requesting country. The task of checking the validity of warrants is becoming even more challenging as the organization continues to accept an increasing number of warrants.
The number of entries in Interpol's database has increased dramatically in recent years. Where 1,277 warrants were issued in 2003, 10,718 names were added to the database in 2014. At present, Interpol's database contains over 120,000 entries. For an organization with approximately 700 employees, implementing the necessary checks remains problematic.
Interpol has not established a sufficient appeal system through which those targeted can refute the charges against them. The Commission for the Control of Interpol's Files (CCF), Interpol's data protection body, remains opaque, overburdened and slow. In a recent hearing at the U.S Congress, Rebecca Shaeffer, Senior Legal and Policy Officer at Fair Trials, argued that the CCF's work "is not effective and falls well short of meeting basic procedural standards."
Even when appeals are successful, arrest warrants often remain in place. The government of Kyrgyzstan requested a Red Notice against Leonard Homeniuk, the former CEO of Centerra Gold, a mining company operating in the country, in 2014. He successfully lodged an appeal with the CCF to have the warrant removed. Yet, the Red Notice still remains in place and continues to restrict Homeniuk's freedom.
PHOTO CREDIT: PEXELS
With the support of organizations such as Fair Trials, Interpol has made steps to address these shortcomings. In 2015, it introduced a policy to prohibit Red Notices from being processed if an individual had been granted refugee or asylum status in their host country; if this status was not based on political grounds; and if the individual fears persecution in their home country. Although this policy is unevenly enforced, some of those facing charges have benefitted from it. Member of the banned opposition movement Group 24, Sulieman Davlatov, for example, was detained by the Finnish authorities in February 2015, after Tajikistan issued a warrant for his arrest. With the help of academic Fabio Belafatti and Fair Trials, Davlatov managed to apply for asylum in Lithuania and have his Red Notice canceled.
At present, Interpol does not distinguish between warrants issued by authoritarian states and those issued by democratic ones. Bill Browder, author of the book Red Notice, has suggested that a two-tier system be created in Interpol. While all Red Notices should go through a formal review, greater scrutiny should be given to those issued by countries like Iran, Kazakhstan, Russia and Venezuela that have repeatedly used Interpol to pursue critics abroad. If Interpol is dedicated to upholding the Universal Declaration of Human Rights, then it needs to do more to prevent itself from becoming the pawn in the political games played by dictators.
---
Recommended reading: "TERROSIM RESPONSE PUTS BELGIUM IN HARSH LIGHT"
---
 _ _
EDITOR'S NOTE: THE OPINIONS EXPRESSED HERE BY IMPAKTER.COM COLUMNISTS ARE THEIR OWN, NOT THOSE OF IMPAKTER.COM FEATURE PHOTO CREDIT: PEXELS