Every year, Apple launches new products, attracting consumers like bees to honey. However, this allure often overrides our environmental responsibilities.
Apple's carbon-neutral milestone
Apple has just taken the wraps off its groundbreaking carbon-neutral product line, the Apple Watch series. These enhancements have delivered extraordinary results, with each carbon-neutral Apple Watch proudly showcasing a remarkable emission reduction exceeding 75%.
This milestone perfectly aligns with the sustainability goals outlined in Apple's 2022 Sustainability Report, where the company pledged to make every product in its portfolio carbon-neutral by the decade's end. Alongside this, Apple's 2030 goal is centered around making every product carbon neutral by the end of the decade, including the entire global supply chain and the lifetime use of every device Apple makes. 
"At Apple, we have a longstanding and proven commitment to leading the fight against climate change. Our focus on renewable energy and low-carbon design has already driven industry-leading emissions reductions, and we're not slowing down," said Lisa Jackson, Apple's vice president of Environment, Policy, and Social Initiatives. 
Sustainable choices amidst the upgrade temptation
While these carbon-neutral Apple Watches are undoubtedly commendable, we must ask ourselves whether such initiatives can counterbalance the annual release cycle and relentless marketing strategies that encourage consumers to upgrade frequently.
According to the United Nations, the world generates a staggering 50 million tons of electronic waste (e-waste) annually, with a meager 20% being properly recycled. E-waste contains toxic chemicals that pose severe health risks, particularly to children in developing countries.
The irony lies in the fact that with each new iPhone release, the e-waste crisis escalates. 
Apple strategically rolls out new models annually, frequently reducing the performance of older devices and effectively nudging users towards upgrading. While these annual releases may not always bring revolutionary technology, the company's marketing lures users into trading their fully functional phones for nearly identical newer models.
---
---
Sustainability claims vs. reality
Apple boasts of its commitment to environmental goals in its sustainability report, including initiatives to support sustainable consumption, a vital aspect of the United Nations' 17 sustainability goals. However, the fact that Apple limits the iPhone's lifespan to just one year contradicts its environmental claims. 
Unfortunately, many of us throw away functional electronics and a substantial portion of this waste from North America gets shipped to China and Nigeria. According to the Basel Action Network (BAN), e-waste is processed and dumped into rivers near residential homes in Guangdong Province in China. 
With many unable to do anything with this waste, the products slowly pile into waste pollution.
Putting it into perspective, the United Nations anticipates a 33% growth in the global volume of electronic waste over the next four years. According to the United Nations StEP initiative, this will be the equivalent of eight great Egyptian pyramids.
If we view these developments through rose-tinted glasses, Apple's take-back program for iPhones and recycling technology like Daisy seem commendable.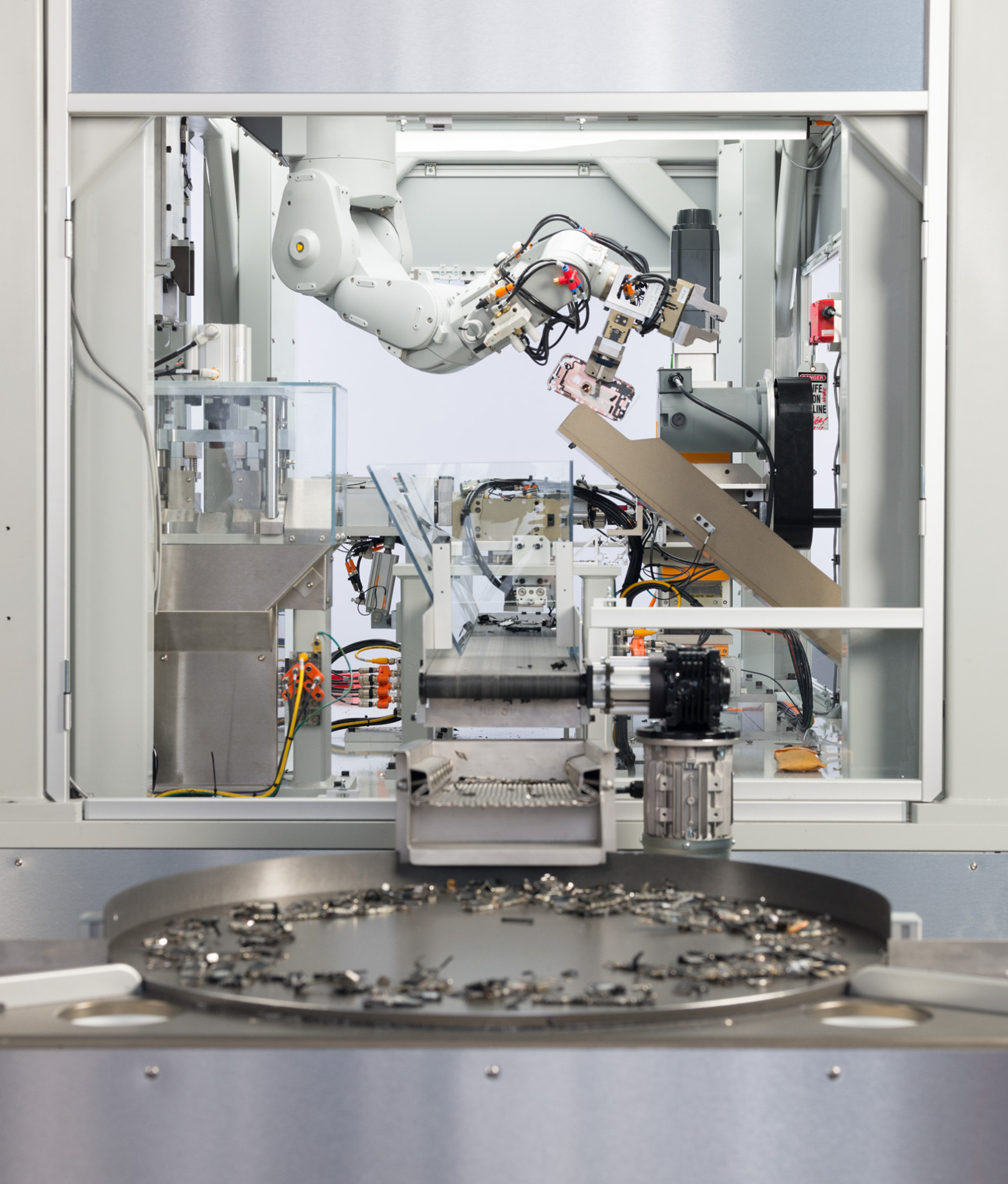 In Apple's ESG report, the recycling robot Daisy has been showcased as a celebrated innovation. However, this also brings attention to the concept of 'greenwashing.' 
Even though Apple products are available worldwide, there is only one Daisy for recycling. This implies transporting older devices globally to collect reusable metals, which is not very eco-friendly. Additionally, while Daisy recovers reusable metals from recycled phones, producing new devices undercuts these recycling efforts.
The blurred line between Apple and fast fashion
With all things considered, it is getting harder to tell the difference between Apple iPhones and fast fashion practices. Similar to fashion giants, Apple perpetuates a cycle of unsustainable waste with each annual iPhone release, undermining its sustainability claims.
Apple's challenge is aligning its sustainability claims with tangible actions that reduce e-waste and lower production-related emissions. Ultimately, launching new products solely upon achieving technological advancements would represent the most beneficial and eco-friendly approach. This would be a stark contrast to the company's current profit-driven decisions,
Shifting toward emissions reduction throughout the production chain could provide Apple with a clear focus on the climate issue. Furthermore, it would offer the company an opportunity to genuinely differentiate itself from past allegations of greenwashing.
The world is watching, and the clock is certainly ticking. The decision now lies with Apple. Will they take action to help our planet or continue to contribute to its decline?
---
Editor's Note: The opinions expressed here by the authors are their own, not those of Impakter.com — In the Featured Photo: The pink aluminum Apple Watch Series 9 with the pink Sport Loop. Featured Photo Credit: Apple.