The refugee crisis goes on and on. On Nov. 27, 2019, at least 150 refugees boarded a boat on the Gambian shore. These people embarked on their journey with the hopes of reaching the Canary Islands, often seen as a gateway to mainland Europe. But just over a week later, on Dec. 5, the boat sank off the coast of Mauritania where boat mechanics are in high demand. Eighty-three people swam to shore while at least 58 people drowned. The number of people missing is unknown to the authorities.

Many citizens have fled Gambia over the past couple of years. Between 2014 and 2018, more than 35,000 Gambians have arrived in Europe seeking asylum. The small West African country faced 22 years of oppressive rule by former President Yahya Jammeh. Despite losing his bid for re-election and fleeing into exile in 2017, he has left the country and its economy in a suffering state. Gambians are still feeling the lingering consequences, yet European countries have been eager to return asylum seekers.
There are few safe routes to access Europe, impelling victims of conflict or persecution to resort to extreme measures.
The international response to Africa's refugee crisis has been weak. Various countries are currently embroiled in conflict, including South Sudan, Somalia, and the Democratic Republic of Congo to name a few. According to the UN Refugee Agency, one person is forcibly displaced almost every two seconds world-wide. There are few safe routes to access Europe, impelling victims of conflict or persecution to resort to extreme measures.
Last month, the Greek police rushed 41 migrants to the hospital after finding them in a refrigerated truck. Furthermore, thousands remain in limbo in refugee camps as they wait over two years for their application to be reviewed. During this time, they have no choice but to live in conditions which have been heavily criticised as inhumane by human rights groups.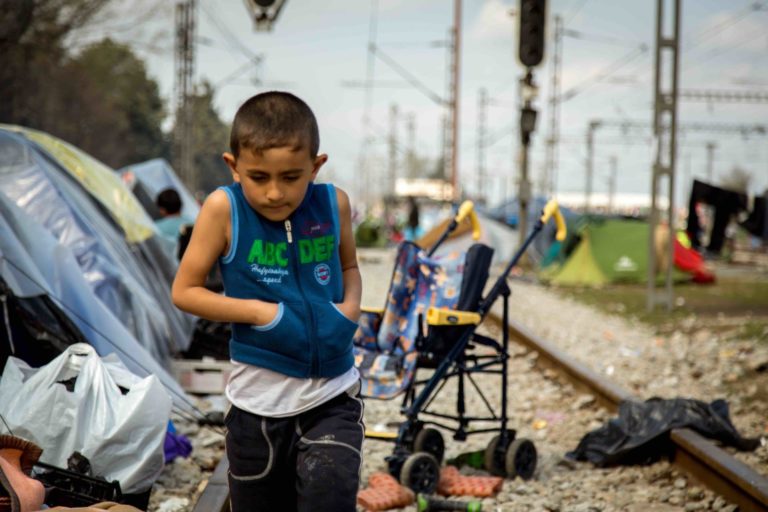 In November, the Head of the UN High Commissioner for Refugees (UNHCR), Filippo Grandi, praised the compassion of the Greek communities while simultaneously expressing his concern about the growing anti-refugee sentiment across Europe. He asked, "When you have expressed hate, when you have shouted, what have you really achieved? You are left with the problem and you have narrowed the space for real solutions."
He urged European nations to share responsibility in order to manage the overcrowding of the reception centres, an urgent matter given the prediction of a new migration influx.
When talking about the refugee crisis, Africa's domestic efforts are often overlooked in favour of its international counterparts. In reality, most movement happens within the continent itself. According to the UN Economic Commission for Africa (UNECA), 37% of the world's 19.6 million refugees are living in Africa.
In comparison to how European nations are trying to limit the number of entrants, developing countries in Africa are hosting a disproportionate number of refugees and stretching their resources to provide the basic necessities to those in need.
---
---
As the largest hosting country in Africa, Uganda was commended for its humanitarian efforts when it first took in refugees during South Sudan's civil war which began in 2013. The country has specified that its doors remain open for refugees, and has committed to opening up schools and health clinics. The Ugandan government has also established policies which encourage greater social cohesion and participation in the local economy. For instance, refugees are given access to land rights and integrated into the host community. They also have the right to work and start their own business. However, children make up the majority of the refugee population in Africa, and there is a lack of funding to train refugees to become self-reliant. As the numbers of refugees grew in the recent years, this progressive hosting model has been threatened by chronic underfunding.
In this crisis, both international and domestic support is crucial. It must be remembered that refugees are not fleeing their homes out of choice, but out of necessity.
---
Editor's Note: The opinions expressed here by Impakter.com columnists are their own, not those of Impakter.com  — In the Featured Photo: Migrants on a capsized boat — Featured Photo Credit: Coast Guard News