At this point, the fashion industry has produced beyond Earth's capabilities. It is more crucial than ever that brands create as little waste as possible and use materials that already exist. 
This is possible even when it comes to shoes, and RE49 is proving this. Here's how, according to their founders.
How was the brand developed?
RE49: The family company was created back in 1949, when Valentino Masolini started to recycle fabric scraps and abandoned military uniforms to make shoes. In 2021, Nicola Masolini, Valentino's great-grandson, decided to redefine the business and, from a traditional leather shoe production, he created an innovative start-up that now produces in a circular economy model. 
We create unique shoes made in Italy with recycled, recovered, and vegan materials like beach umbrellas, deckchairs, denim, sails, and other scrap fabrics. We believed that going back to the origins and rethinking our production model was the only way to make a difference.
What is the meaning behind the brand's name?
RE49: RE49 means RE-USE, RE-CYCLE, RE-DUCE, RE-TURN TO 1949.

Our shoes are made in Italy and produced according to a circular economy model. Created from recycled waste materials that would otherwise be disposed of in landfills, the new company gets its philosophy and inspiration from the original idea of Valentino Masolini. He started a circular economy shoe production back in 1949, just after WWII.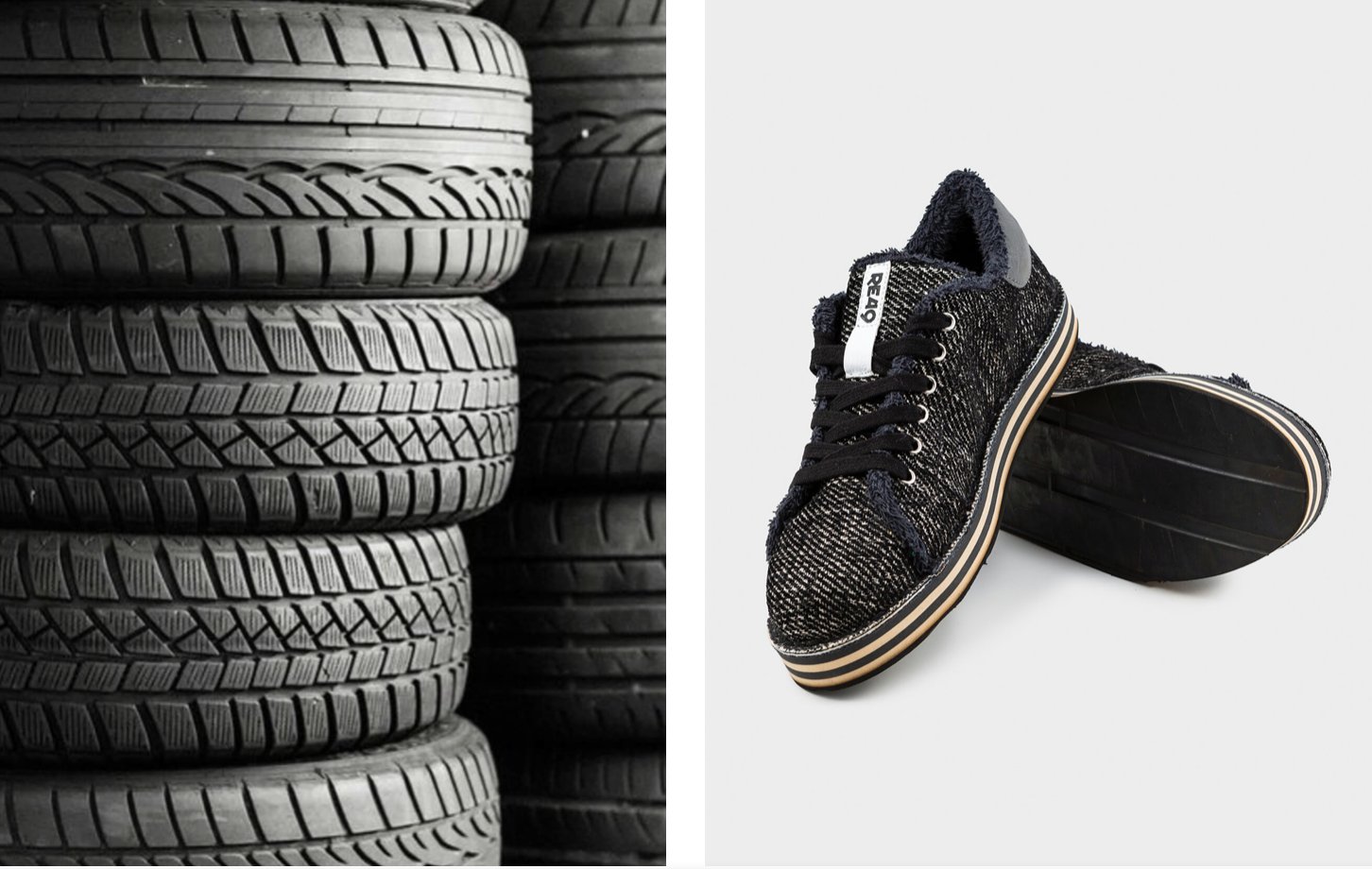 What are the ethos of RE49?
RE49: Our commitment to a more sustainable industry is continuous. We focus on creating quality products over mass manufacturing through conscious business practices.
Sustainability is at the heart of what we do and that means working in a radical way to minimize our environmental impact and make our entire supply chain as transparent as possible.
---
---
What is the production process of RE49 products? What makes it truly sustainable?

RE49: Our collections include only recycled beach umbrellas and deckchairs, repurposed stock fabric, denim, sails, and tires. After cleaning, materials are converted into uppers and soles without further processing, thus minimizing our carbon footprint from the beginning of the production cycle. Sustainability is also mirrored in the constant search of iconic, unique materials that are very difficult to recycle and with which we produce limited editions.
A seasonal calendar does not dictate our collections and we create cross-seasonal shoes rather than an option for only one season.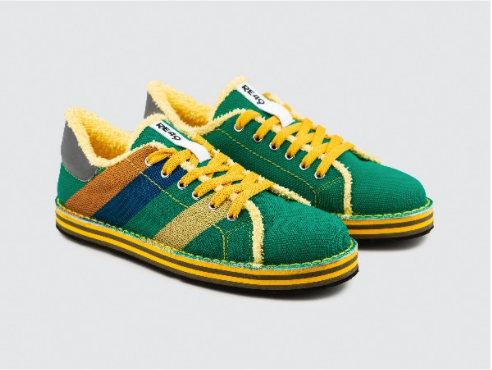 What positive impact have RE49 products had on the environment so far?
RE49: Our production is carbon neutral, and we produce almost zero waste. Also, we support the Giant Trees Foundation, which studies and protects forest biodiversity and giant trees. We are also exploring new partnerships with companies that share our objective to protect the environment.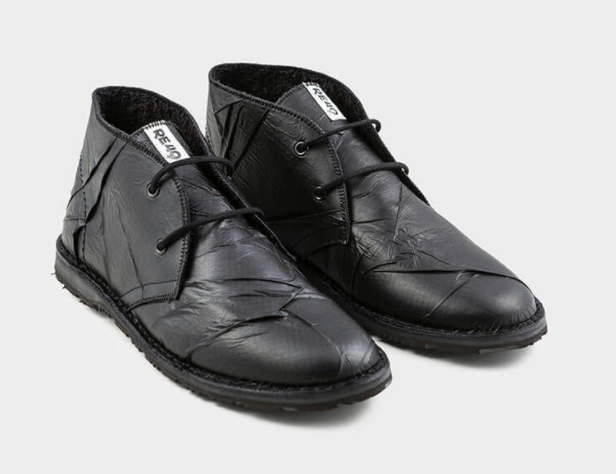 What has been the most rewarding part of the brand's fruition?
RE49: The most rewarding part is certainly the way our customers choose to wear our products because they share our values and want to protect the environment. Also, we have been invited by institutions and universities to talk about our business model. 
Finally, RE49 was selected among the finalists for the 2022 Luxury Innovation Awards, the world's first global competition for emerging luxury brands and startups developing innovative solutions for the luxury industry.
What can we expect to see in the future from RE49?
RE49: We are currently exploring new opportunities and collaborations with brands that share our values and want to convert their waste materials into a new product, for which we offer our know-how and innovative solutions. 
Moreover, RE49 is working on a method to minimize waste by creating a closed-loop circular economy solution and re-converting used shoes into a new product when their functional cycle comes to an end.
Editor's Note: The opinions expressed here by Impakter.com columnists are their own, not those of Impakter.com. — In the Featured Photo: Mare Sneakers. Featured Photo Credit: RE49.