The situation in Syria is an "epicentre of neglect" with "widespread human rights violations and abuses," a new report by the United Nations (UN) Syria Commission of Inquiry says. The protection of civilians, according to the UN, "remains an illusion." Multiple sides are being accused of war crimes and the Syrian government of crimes against humanity.
Released this week, on the 12th "anniversary" of the Syrian Civil War, the report highlighted the politicised nature of aid, gender-based violence, and attacks on civilians carried out by all sides in the conflict. 
12 years of conflict.

12 years of loss and suffering.

Humanitarian needs were at their highest in Syria — and then the earthquakes struck.

You can help: https://t.co/N5qXnZ4SgV via @UNOCHA

— United Nations (@UN) March 15, 2023
In government-controlled detention facilities, the rape and sexual violence amount to "crimes against humanity." Members of rebel groups were also believed to have committed the war crime of rape and other forms of sexual violence.
The Committee on the Elimination of Discrimination Against Women have urged the Syrian Arab Republic to amend its laws granting rapists mitigated sentences if they agree to marry the victim as well as regarding marital rape, domestic violence and other forms of gender-based violence. 
However, such recommendations have not been followed and the Syrian government continues to be in violation of the Convention on the Elimination of All Forms of Discrimination Against Women.
The UN estimates that as many as 7.3 million people, overwhelmingly women and girls, were in need of services related to gender-based violence. Syria's pre-war population was around 21 million.
---
---
Government forces also carried out 20 ground and air attacks targeting civilians in Rebel controlled Idlib and western Aleppo that killed 36 people, including 12 children, and wounded 159 more. Their attacks repeatedly targeted agriculture fields and equipment, an action that was described as a "pattern of attacks" on food resources. 
On November 6, government forces targeted seven displacement camps with cluster munitions, killing at least seven civilians. 
The government's Russian backers were also found to repeatedly target civilians. On July 22, a civilian house in the city of Jisr al-Shughur in Rebel-controlled Idlib was struck by a Russian airstrike, killing seven people and injuring 13 more. Ten minutes later another bomb hit the house, killing a man and a boy who had come to help survivors of the first attack. 
These attacks on civilians by Russia and the Government, according to the Commission, constitute war crimes.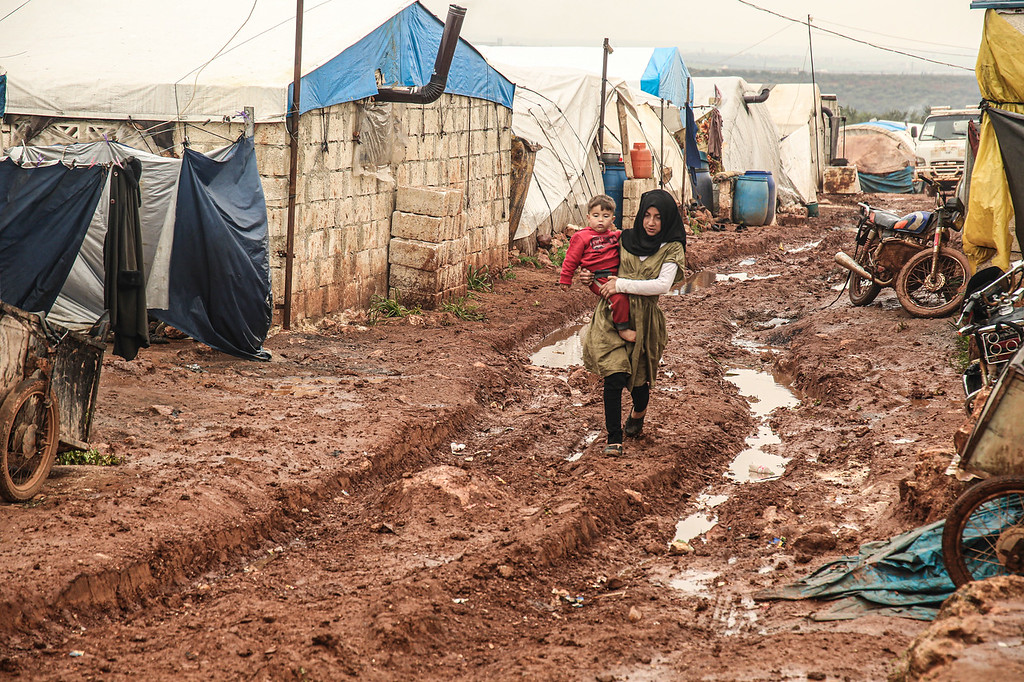 Inside government-controlled parts of the country, arbitrary arrests and detentions continue. Many relatives do not know the whereabouts of their relatives or even if they are still alive. Deaths in detention continues to occur due to ill-treatment, torture, and lack of access to medical care. 
The scale and nature of the detentions by the government showed "patterns of crimes against humanity and war crimes."
Government forces were not alone in targeting civilians. Both the extremist Hayat Tahrir al-Sham (HTS) and the Turkish-backed Syrian National Army (SNA), rebel groups opposed to the government, were accused of arbitrarily arresting and torturing civilians, with some dying in custody. HTS have been known to carry out whippings and executions as punishments.
Turkish officials have been present during interrogations, some involving torture or ill treatment of detainees, by SNA. Turkey's drone attacks targeting areas controlled by the Kurdish-led Syrian Democratic Forces (SDF) in north-eastern Syria have also repeatedly caused civilian casualties.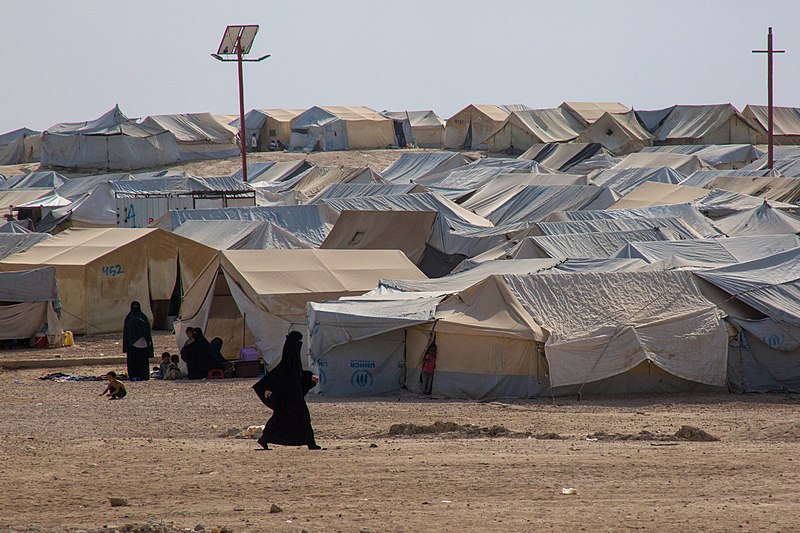 The SDF themselves have been accused of arbitrarily detaining civilians as well as continuing to recruit child soldiers, despite agreeing in 2019 to end this. 
The detention of 56,000 people, believed to be associated with ISIS, the majority women and children under 12, in SDF territory is a serious concern. They have been detained since 2019 in poor conditions with 37,000 of the detained being foreigners. The Commission called for the release of Syrians and the repatriation of foreigners. 
"A wholesale failure by the Government and the international community, including the United Nations, to rapidly direct life-saving support to Syrians."

UN investigators slam sluggish help for Syria quake victims https://t.co/dVnxq7g9F6 pic.twitter.com/49wx3TfXwf

— Al Jazeera English (@AJEnglish) March 13, 2023
The inquiry covered events from July to December 2022, before the deadly earthquake that struck Syria. However, in the press release announcing the report, the Commission highlighted the devastating effects of the earthquake in Syria worsening the situation of civilians in the country. The earthquake killed more than 5,000 people and caused over £5 billion in damages in Syria. 
They also called for an investigation into why it took so long for aid to reach those affected by the earthquakes. 
Humanitarian aid continues to be "politicised." The cross border mechanism that delivers aid to 2.4 million people was renewed by the security council on Jan. 9,  2023. The Commission hopes that when it comes up for renewal again in July the process would be guided only by an "impartial assessment of the population's needs."
The needs of the people in Syria are particularly acute; 90% of the country is living in poverty, there is an ongoing cholera epidemic, 13 million people are displaced or refugees, and an estimated 15.3 million people will require humanitarian assistance in 2023. This is the highest number since the beginning of the war in Syria. 
---
Editor's Note: The opinions expressed here by the authors are their own, not those of Impakter.com — In the Featured Photo: Umm Rasheed, 41, and her son Rasheed, 4, from Afrin, in Tal Serdam camp, Fafin, Northern rural Aleppo, 10 June 2019. Tal Serdam is home to 750 Syrian Kurdish families or 3,600 people from Afrin district, some 30-40 kilometers away. The camp is one of close to 60 IDP sites in Aleppo governorate. Since mid-2018, five camps in the governorate host IDPs from Afrin. Conditions in Tal Serdam are harsh and the IDPs are nearly fully reliant on humanitarian assistance, partly funded by the SHF. Featured Photo Credit: © UN OCHA/Halldorsson.