Bars have become one of the most popular places to relax and unwind at the end of a long day.
A lot People love going to bars because it offers the excellent vibe to socialize and reward themselves after an achievement or it could be a place to help someone feels better.
But, did you know that much of the waste from bars can be really harmful?
By supporting "poor waste management," bars can contribute to climate change and air pollution. Also, have a direct impact on many ecosystems and species. Since, humans have been generating too much trash, we, a responsible consumer, has to find ways to deal with it. Choosing zero-waste eco-friendly bars will enforce a planet-conscious ethos, switching the attention to biodegradable, low-waste, and eco-friendly ingredients. 
Finding an eco-friendly bars is not too tricky. Look for these simple qualities-usually mentioned on websites or social channels:
No plastics – especially plastic straw

Eco-friendly architecture

Supports local economy – using fair trade or local ingredients

Recycled and Upcycled 
5 Most-Eco-friendly Bars For a Guilt-Free Night
Native, Singapore
"Native" means that the team goes foraging at every chance, while believing in zero waste. The core principle is in everything from the lotus leaf coasters to the ingredients used to make them. During the COVID-19 lockdown and much R & D, they made a very appropriate food offer. Furthermore, NATIVE has also committed themselves to supporting the local economy with local ingredients to support regional craftsmen because they believe that beauty and inspiration are all around us.
Nine Lives, London
"Nine Lives" is a unique neighborhood pub. 'Unveiled gems, nothing wasted, everything meticulously sourced and selected with intention', says the name. This means using eco-friendly products and herbs produced in an urban garden to make zero-waste cocktails.
The menu has a section called 'Loops' which refers to cocktails made with recycled components. For example, The Signature Moby Dick" is a coconut oil-washed grain whisky with salted caramel syrup.  
Rhodora Wine Bar, New York City
"Rhodora Wine Bar" aspires to be first zero waste wine bar in the country. The program's core tenants are sustainability and respect for humans and the environment, which guide both food and beverage selections as well as overall restaurant operations.
The bar aims to apply fundamental ethos guides food and beverage decisions – a dedication to reducing waste whenever possible with zero-plastic policy. Similarly, our company model and staffing decisions is about respecting sustainability and ethics.
Pocket, Seoul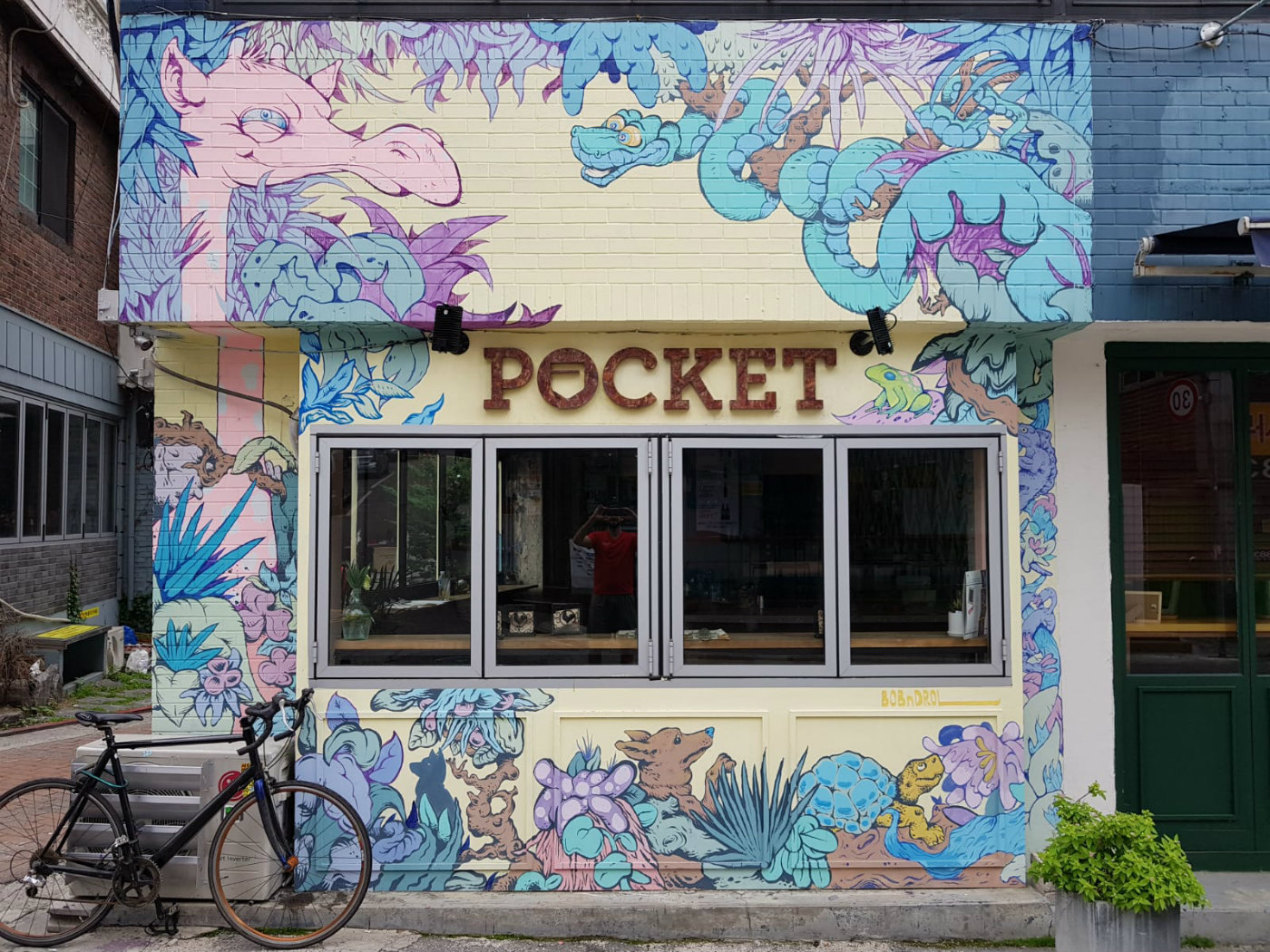 The "Pocket" is a tiny bar located in Haebangchon, Seoul. The Southside Parlor Team created this place after hosting a Trash Tiki pop up last year. The ethos is to make cocktails out of ingredients that other bars throw away, for example lime and lemon rinds, since they can be boiled to make stocks for other drinks.
Additionally, there are plenty of ingredients to recycle with Southside Parlour, producing hundreds of drinks per week. In a polluted world, a cute place like this seeks to reduce its carbon footprint by donating 10% of its monthly sales to a different local charity.
Penicillin, Hong Kong

"Penicillin Bar" opened on Hollywood Road in 2020. This eco-friendly place creates drinks with an eco-friendly twist that will hopefully cure any cocktail fix and the bar industry's sustainability issues. The venue's lab, bar, kitchen, and fermentation room focus on recycling and upcycling ingredients that would otherwise be thrown out.
The bar has been creatively thinking of new ways to reduce its carbon footprint, from upcycling potato peels into bar snacks to recycling paper and leftover ingredients into handmade bottle labels, which is why the bar has been awarded by Asia's 50 Best Bars 2021 for its minimal waste principles, including  championing a 'closed-loop" program.
Editor's Note: The opinions expressed here by Impakter.com columnists are their own, not those of Impakter.com. — Featured Photo: Image by Rhodora Wine Bar from Rhodorabk.com