The US Fish and Wildlife Service has announced that 22 animals and one plant have gone extinct. These animals will now be removed from the endangered species list, as there is no evidence that any members of these species are still alive.
Many of these animals were likely already extinct by the time the Endangered Species Act passed in 1973. This is after a decades-long search for these species found no evidence that they still exist. For those that were already extinct by 1973, no amount of conservation would have helped them, according to the New York Times.
This list includes the ivory-billed woodpecker, which was the third-largest woodpecker in the world. The bird was highly sought after, and there has been a long hunt for it over the years. The last confirmed sighting was in 1944, but two birdwatchers believe they saw it in 2004. 
The list also includes eleven birds, eight freshwater mussels, a bat, two fish, and a plant. Birds on the list like the Bachman's warbler and the Bridled white-eye have not been seen since the 1980s.
The Fish and Wildlife Service stated that this shows ​​"how human activity can drive species decline and extinction, by contributing to habitat loss, overuse and the introduction of invasive species and disease."
Based on the best available science, @USFWS proposes to remove 23 species from the Endangered Species Act (#ESA) due to extinction, including the ivory-billed woodpecker: https://t.co/Q1EXZ8nLUk pic.twitter.com/pg4gsa7RY5

— USFWS News (@USFWSNews) September 30, 2021
A looming biodiversity crisis
This report is unfortunately symptomatic of a larger biodiversity crisis threatening the planet. As many as a million species are in danger of going extinct. Already since the 1970s, there are three billion fewer wild birds in North America's skies alone. Human activity is accelerating this process. This is through a mixture of habitat destruction and climate change, which is making habitats shrink or disappear.
A report by the United Nations concluded that the Earth's major land habitats have seen plant and animal diversity fall by about 20 percent over the last century. The report cited human activities such as logging, poaching and mining. 
---
---
Why does it matter if species go extinct?
Stopping species from going extinct is about more than just keeping nature beautiful and diverse for the sake of it. It is also pragmatic: reducing biodiversity can damage food chains and ecosystems, and feed into ecological collapse. The cascading effects of animals going extinct causes a "trophic cascade". 
For example, the absence of wolves from Yellowstone Park in 1930 meant deer and elk over-grazed, damaging the willows and aspens. These trees were not only homes of songbirds, but also helped to stop soil erosion by river banks.
Environments such as wetlands help to purify water, and coral reefs help to protect humans living nearby from cyclones and tsunamis. Many medicines for humans are derived from tropical plants or fungi as well. Most importantly of all, the Amazon rainforest absorbs massive amounts of CO2 from the atmosphere, which helps to offset global carbon emissions.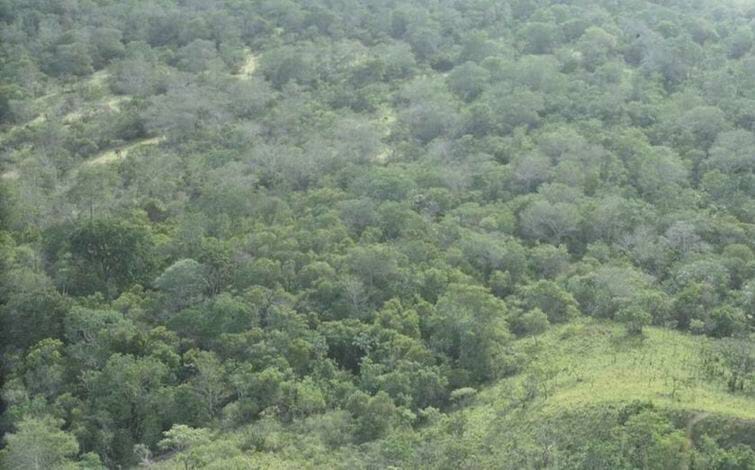 Safeguarding species and reversing the trend
Many different plans have been proposed to fight against biodiversity loss. The UN held its first ever biodiversity summit last year, with the WWF putting particular on leaders to take action. More recently the UN's Food Summit in September discussed this issue in the context of the global food supply. 
Many countries are also pledging to commit to President Biden's target to conserve 30% of Earth's land and oceans by 2030. Other ideas that have become popular include rewilding, a promising conservation method that focuses on restoring nature and letting it "take care of itself". 
Whatever the ultimate solutions to this problem might be, one thing is clear: biodiversity is strongly tied to climate breakdown. The latter contributes, and will contribute even more heavily to the former, as global warming worsens. What must be understood is that any climate plan must strongly link to plans to improve biodiversity, in order to safeguard animals and humans' existence on the planet. And like with climate change, we could do with less talk and more action.  
---
Editor's Note: The opinions expressed here by Impakter.com columnists are their own, not those of Impakter.com. — In the Featured Photo: Ivory-Billed Woodpecker. Featured Photo Credit: Wikimedia Commons.