A report published by the International Energy Agency (IEA) details that methane is responsible for around 30% of the current rise in global temperature since the Industrial Revolution. The main sources of methane emissions are currently agriculture, energy and waste.
"Cutting methane is the strongest lever we have to slow climate change over the next 25 years and complements necessary efforts to reduce carbon dioxide. The benefits to society, economies, and the environment are numerous and far outweigh the cost," said Inger Andersen, Executive Director of UNEP. "We need international cooperation to urgently reduce methane emissions as much as possible this decade."
How do methane emissions heat the planet?
When it comes to global warming, methane, a potent and second most important greenhouse gas, works alongside CO2 in a complementary way, emitting the sun's heat back into the atmosphere as infrared radiation and trapping more energy.
This heat is made up of different wavelengths, with each greenhouse gas absorbing different wavelengths. A large amount is absorbed by CO2, but there is a window that lets some heat through. Methane blocks this window, so adding even small amounts of methane to the atmosphere can make a big difference to global warming.
"That is why molecule by molecule, adding methane is disproportionally more potent than CO2 in terms of warming," explains Dr. Neil Donahue, an atmospheric chemist at Carnegie Mellon University.
What can be done to reduce methane emissions?
Thankfully, although methane in the atmosphere is an enormous issue, there is hope. It should be noted that methane breaks up naturally in around 12 years – whereas CO2 can take around 100,000 years.
There is also much that can be done on a practical level. Most methane emissions originate from three areas.
Agriculture is the main sector, with 40% of emissions. Of this, most can be accounted for by something called enteric fermentation – or, in plain language, cow burps. Rice cultivation and manure management contribute to this. Innovations in agricultural methods and a switch to a more plant-based diet could help reduce agriculture's methane emissions.
---
---
Accounting for 35% of methane emissions, energy is the second largest contributor by sector. Methane is emitted through oil and gas production, but interestingly, much of this is from avoidable causes such as leaking equipment and excessive flaring and venting, all of which it is possible to reduce.
Waste is the third, accounting for 20% of emissions. This includes food, paper, textile, wood, and yard waste. Among them, food waste is the main source of methane as it provides conditions such as moistness and raw ingredients that are perfect for methane production. However, there are technologies available to capture methane from these sources and turn it into a source of energy for a variety of uses.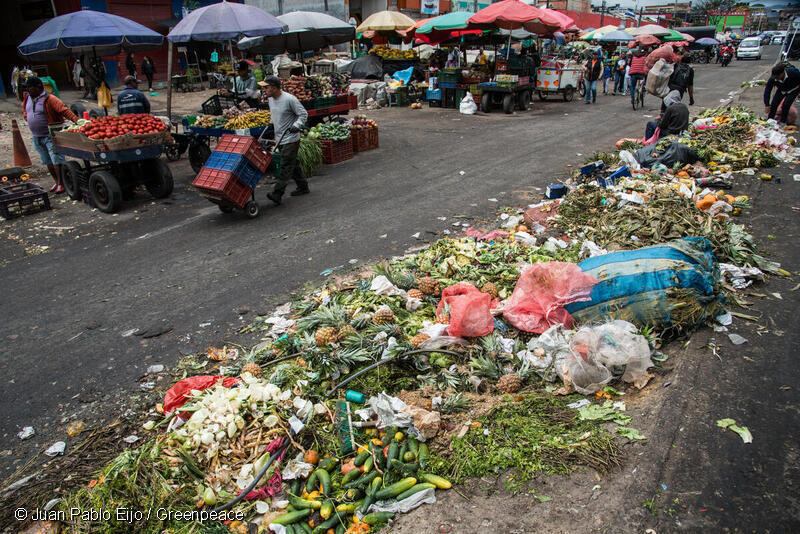 What does the future hold for the methane problem?
There are several practical ways to keep excessive methane in the atmosphere under control. Due to its powerful contribution to the climate crisis, reducing methane emissions could directly help with the achievement of the Paris Agreement's goal to limit the global temperature rise to 1.5 degrees Celcius compared to pre-industrial levels.
If the right measures are put into place across the energy and agricultural industries, and innovations in using waste to produce methane for energy use are implemented, the goal of fighting climate change could be aided and real progress made.
---
Editor's Note: The opinions expressed here by the authors are their own, not those of Impakter.com — In the Featured Photo: An excavator is stirring the trash where a fire is expected to start, caused by the methane gas produced naturally from the decomposition of trash at and illegal plastic waste dump site in rural Uiseong, S. Korea Featured Photo Credit: Greenpeace.