A vest is a unique clothing item, recognizable by its armless silhouette and free to challenge conformities that concern gender, appropriate occasion, or trusted material. 
The construction of a vest guarantees two things: that your arms are free, and your torso is not. All other components are tampered with, leading to vests' versatility that we see today.
Sweater vests, puffer vests, jean vests, or crossing-guard vests are just a few examples. Suitable for men, women, and children, vests can be a staple piece in anyone's wardrobe.
Considering incorporating a vest into your style? The Impakter Eco marketplace will show you many options, and best of all, each one is sustainably produced.   
Statement Style Vests
Who says vests can't be high fashion? The two brands explored below, which can be found on Impakter Eco, strive for head-turning styles that deserve fashion industry respect without disrespecting the environment.
An Italian outerwear brand with zero waste and zero gender that is reshaping the structure of sustainable business within the textile industry, ZERROBARRACENTO has freed itself from seasonal trends and restrictions imposed by gender and age, allowing made-to-order production of outerwear items that anyone can wear. 
The company is committed to zero waste, meaning less pollution, reduced emissions, and only high-quality production. Their use of raw materials gives priority to the Global Recycled Standard which ensures all components of their garments are sustainably certified. 
ZERROBARRACENTO values quality over quantity, uniqueness instead of seriality, and traceability and transparency over closure.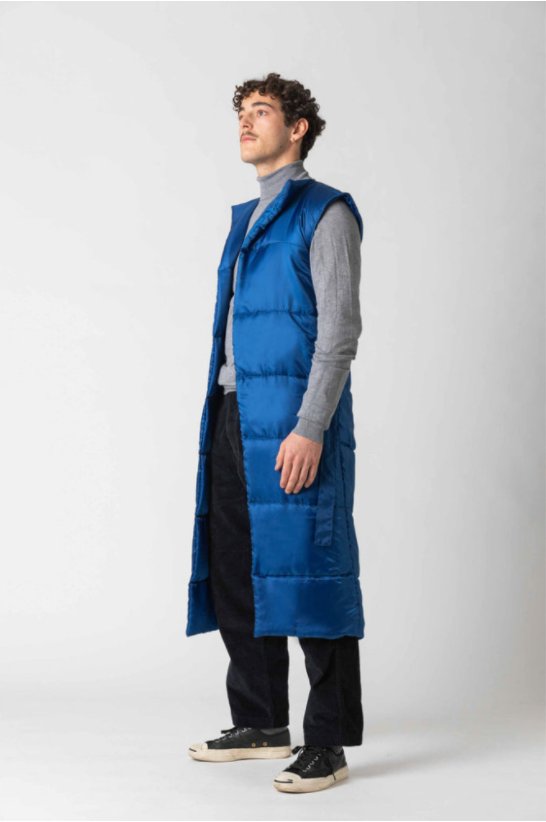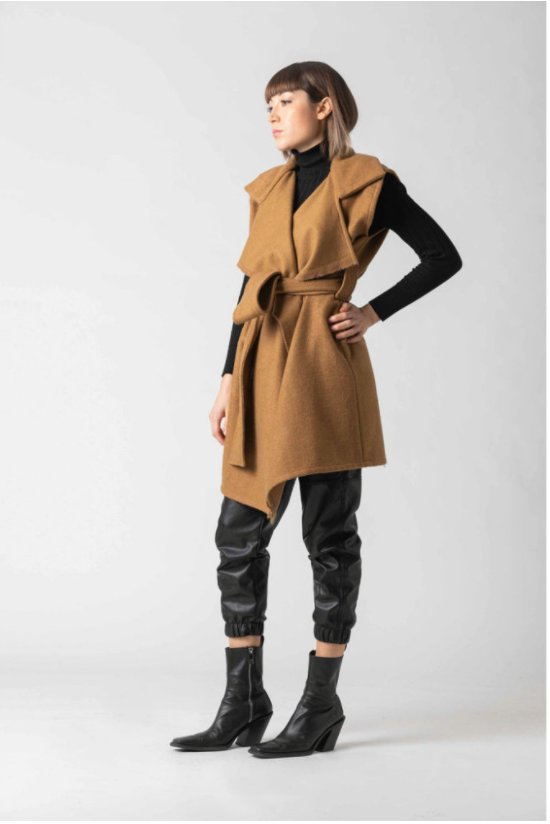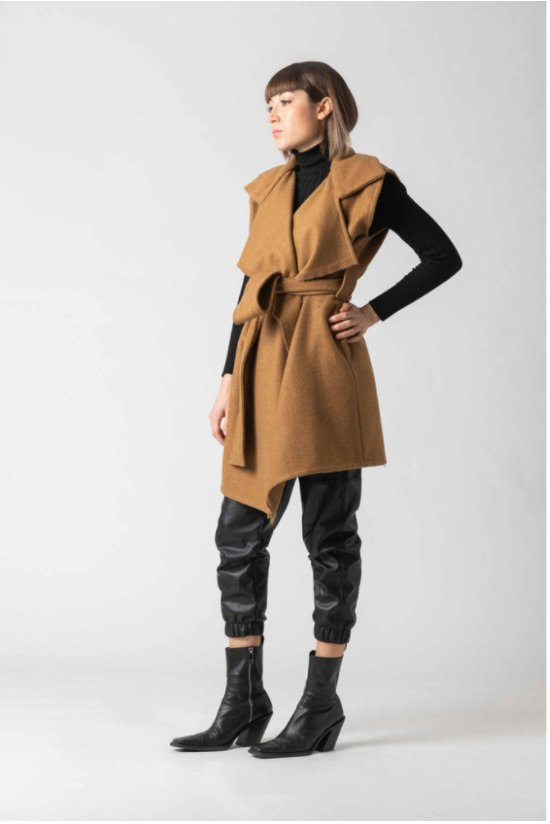 Filanda N.18 is a high fashion women's wear brand based in Italy. Every collection is centered around a textile tradition, and infused with inspiration from modern art, architecture, and personal stories from master artisans. 
Taking approximately a year to develop, the development of each collection starts with historical research of a specific textile tradition and working alongside artisans to learn and understand the craft. Development ends back in their Italian studio where the collection is designed and assembled. 
Filanda N.18 supports three of the United Nations' 17 Sustainable Development Goals (SDGs): no poverty, sustainable cities and communities, and responsible consumption and production.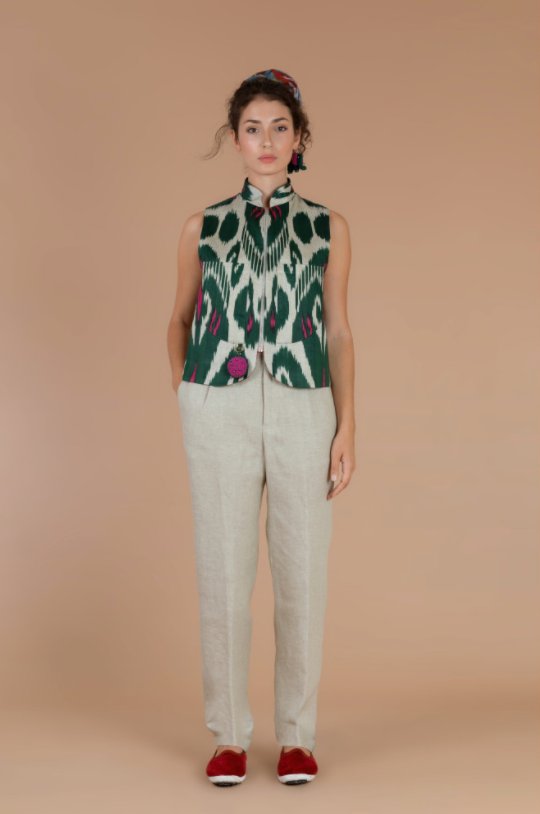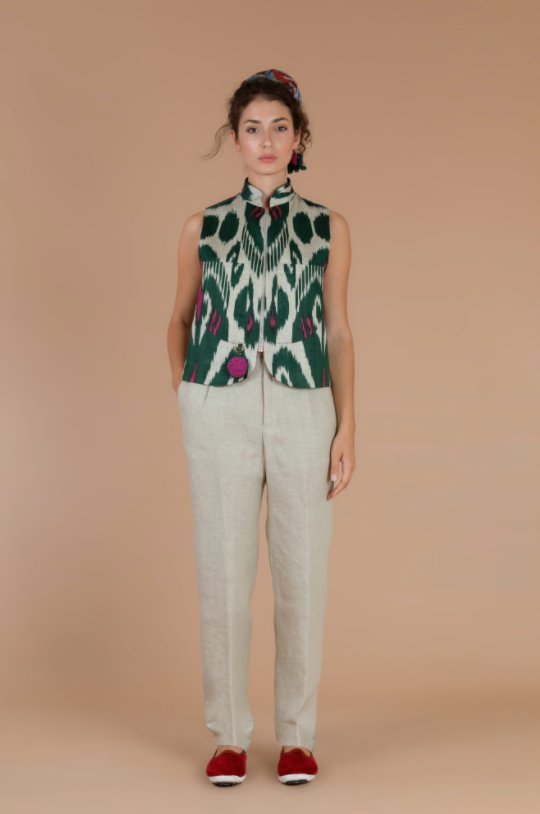 Filanda N.18's Marginal Vest V2 pays homage to the art of Uzbek ikat weaving in Margilan, Uzbekistan. It is made of cotton ikat and sourced directly from its origin in Uzbekistan. Each piece is unique, as they hand-cut and develop its own pattern at a workshop in the Veneto region of Italy.  
---
---
Cool and Classic Vests
Some vests are just timeless,allowing for effortless styling and everyday wear. Below are two such brands that can be found on the Impakter Eco marketplace.
The brand was founded in 2017 by a selected team of perfectionist individuals known as "Shash." Every design is developed in the Shash Altelier, an artistic room in Madrid, Spain, that guides the creators toward inspiration and brilliance. 
Each piece requires all hands, ensuring the utmost care and constructive thoughtfulness throughout production. The Shash is a brand for those who desire simple, timeless elegance without sacrificing quality or responsibility. The Shash commits to positively impacting the envionrment, society, and economy.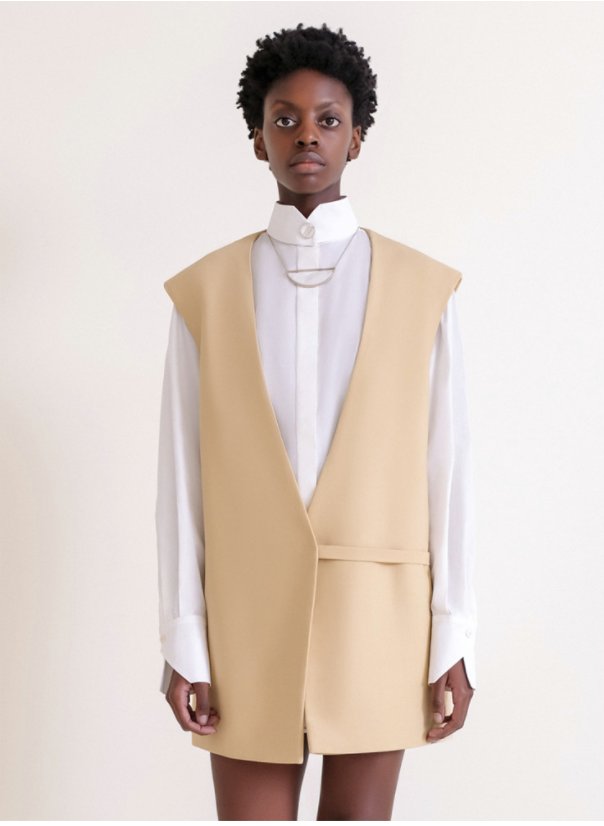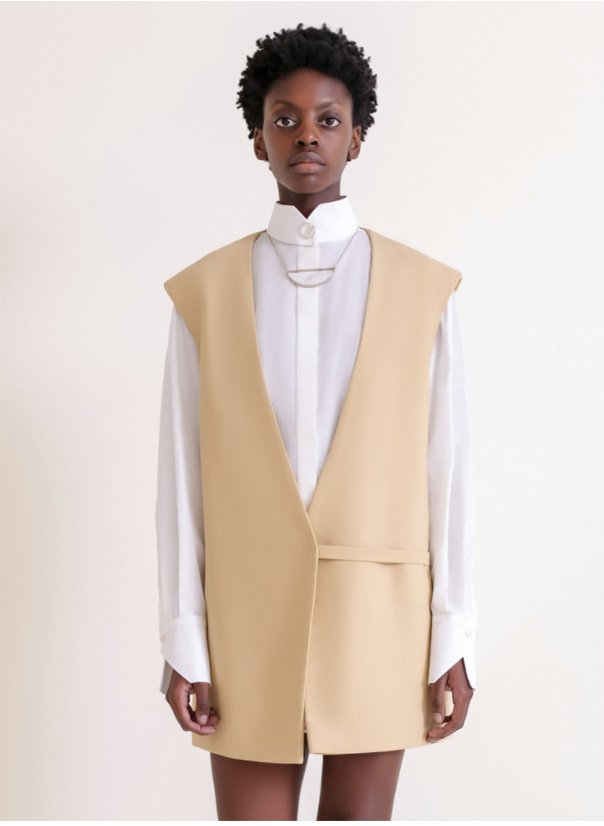 Their Ubari Vest in Desert Yellow is made by blending two fabrics of natural origin: wool and viscose. All materials are OEKO-TEX certified and embellished with biodegradable buttons made from seeds of palm trees and organic cotton threads and labels.
This France-based circular fashion brand produces clothing for active women and men seeking a neo-workwear wardrobe. La Pièce Paris prioritizes recycled and plant-based materials that are sourced locally. Their designs are comfortable and suitable for many outdoor leisure activities like sports or winter walks but practical enough for a work commute or business meeting. 
La Pièce Paris fabrics are warm but light, evoking minimalism and elegance.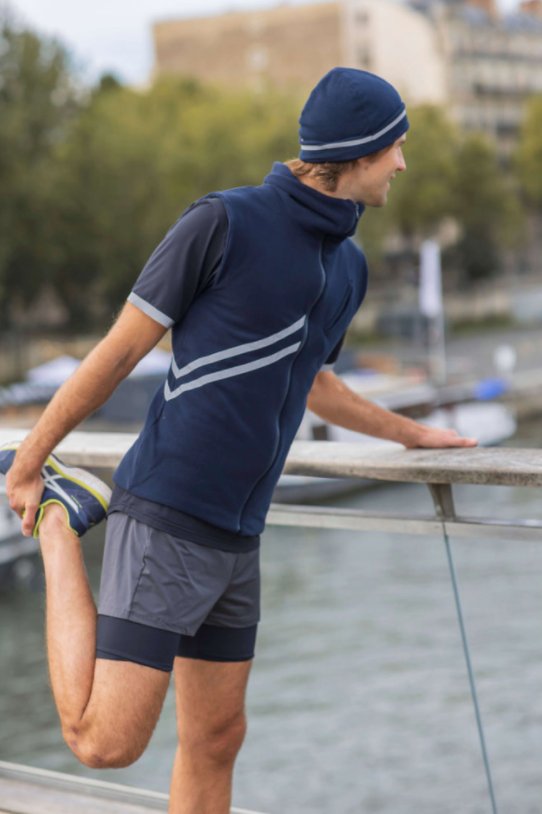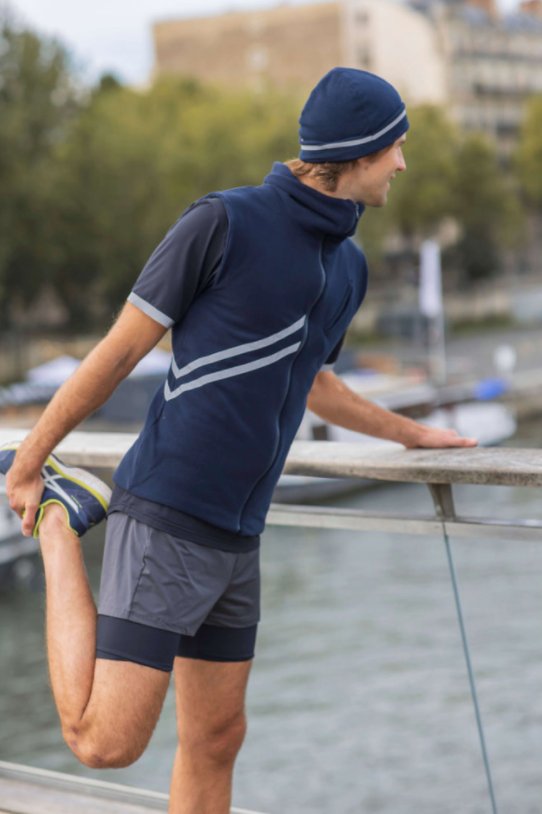 Chic Child Vests
Vests are fitting for children too! An easy, extra layer that's unrestrictive and comforting, the perfect vest for your child may just be offered on Impakter Eco. 
Infantium Victoria is a GOTS certified German brand that specializes in the design of high-end, contemporary, organic, and vegan fashion for kids. 
The brand values sustainable production and lifestyle by choosing the most environmentally friendly materials, planning the most efficient development of products, eliminating excessive waste, and reducing carbon emissions when possible. 
Their manufacturing units adhere to the high standards of environmental safety and social responsibility, making garments to order and paying all workers a living wage. Even their packaging is made from plastic-free, biodegradable material while their styles are functional and celebrate childhood individuality with a guarantee of ethical fruition.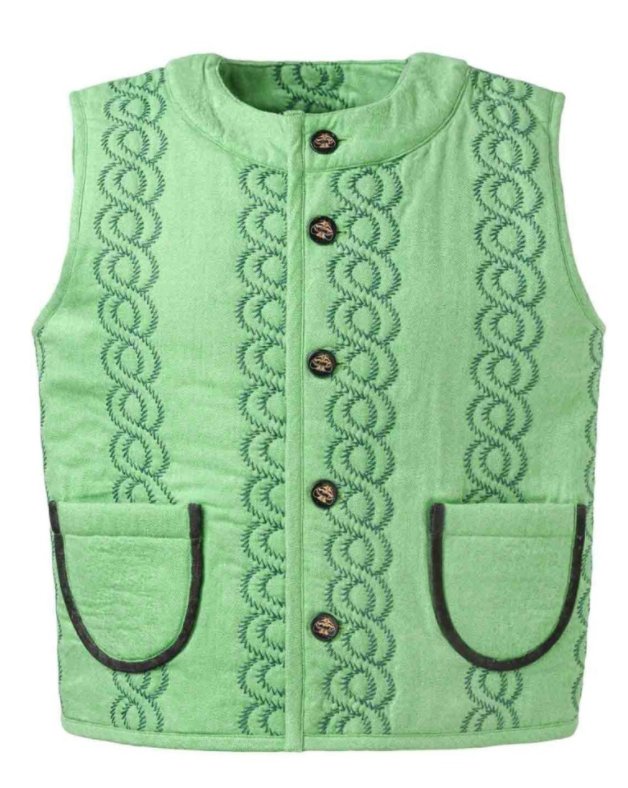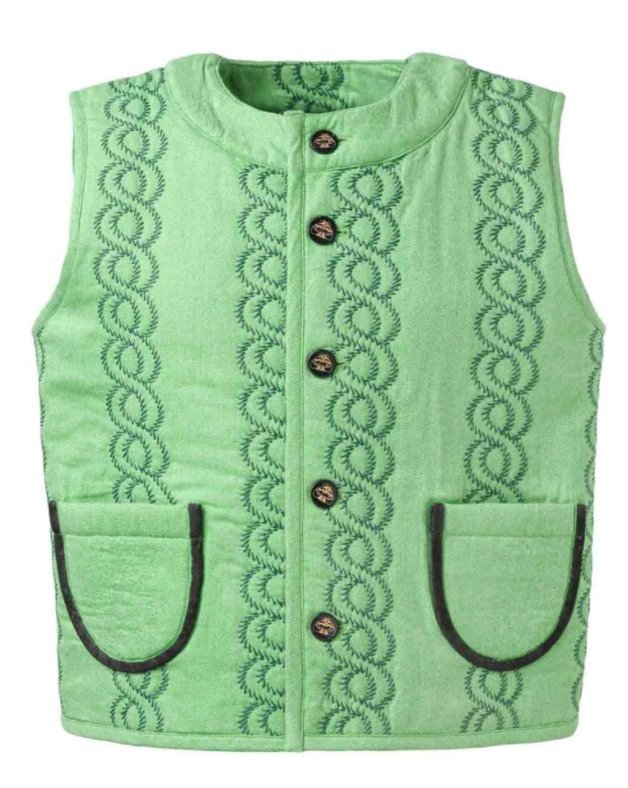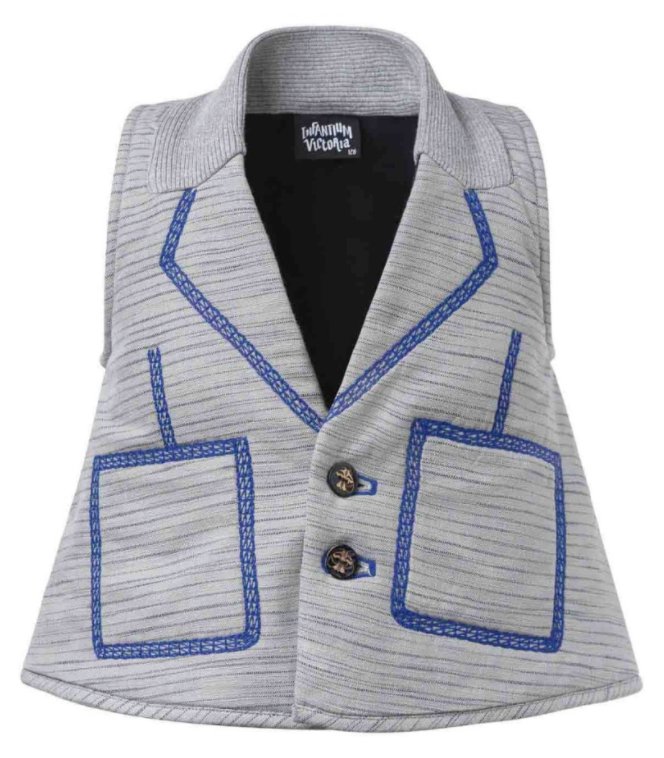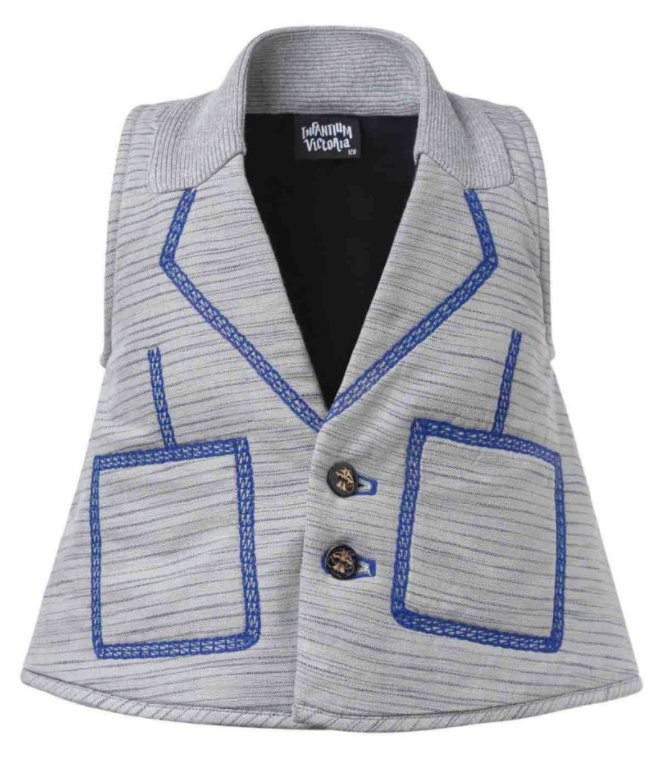 Editor's Note: The opinions expressed here by Impakter.com columnists are their own, not those of Impakter.com. — In the Featured Photo: Man in Orange Vest. Featured Photo Credit: Joel Mott.