One-third of all food produced globally goes to waste, amounting to approximately 1.3 billion tonnes. If the food industry was a country, it would be the third-highest emitter of greenhouse gases behind the USA and China.
This trend is reflected across India where despite ranking 101 out of 116 nations in the 2021 Global Hunger Index, 40% of all food produced and distributed across the country is wasted. These statistics outline the damning levels of inefficiency seen across our global capitalist system, particularly in India where people and livestock often go hungry despite each household averaging 50kg of waste per capita each year.
Saket Dave and Krishnan Kasturiangan are two entrepreneurs who are tackling India's food waste crisis. Dave started the company Wastelink in 2018 having previously worked in waste management for eleven years. He shares the ownership of Wastelink with Kasturiangan since 2020. The company helps food manufacturers and retailers significantly reduce food waste by converting their surplus into animal feed packed with nutrients. Despite only being formed two years ago, Wastelink has already upcycled over 4,000 tonnes of food, feeding 20,000 animals and saving roughly 15,000 liters of water.
The startup is based out of New Delhi and has expanded rapidly, currently operating from over 700 locations covering 50 cities across India. Rather than targeting a specific section of the food supply chain, Wastelink's holistic approach to tackling food waste purchases surplus produce from harvesting, pre-production, manufacturing rejects,  distribution and sales returns. Their brand, ecoFeed, is described on the Wastelink website as 'a one-stop-shop for former foodstuff', delivering energy, protein, or fat 'with high palatability and superior value.'
Whilst an obvious benefit of this circular economy solution to food waste is the elimination of greenhouse gases from popular waste disposal methods, Wastelink also allows brands and retailers to harness the full economic value of their products rather than disposing of their excess produce.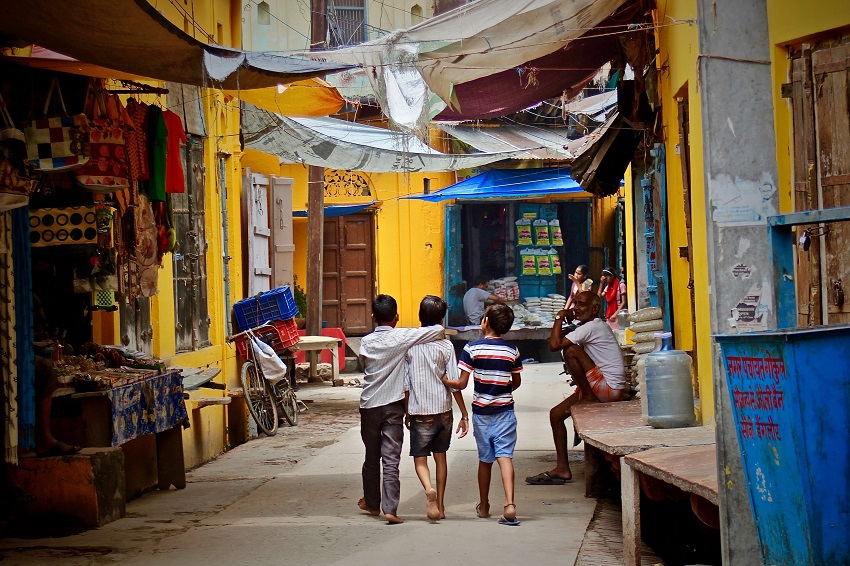 ecoFeed consumers in the agriculture industry will benefit as they can improve their yields by using the feed additive. The inclusion of former foodstuffs such as bread, cakes and biscuits has been found to improve output by 15% as they are plentiful sources of energy. Wastelink promises total traceability and guaranteed results to these clients across four pillars that embody the values behind the startup; value for waste, sustainable outcomes, built-in compliance, and granular analytics.
As well as producing ecoFeed, the Wastelink brand also includes an app called Reverse. The software gives brands and retailers the ability to track where their food waste goes and manage the entire process via remote means. It also increases the ease of authenticating stock, ensuring transparency across the entire waste management cycle. This extra tool allows companies to truly appreciate the economic value of their surplus foodstuffs while also actively reducing greenhouse gas emissions across India.
---
---
Wastelink has already grown significantly since the company's inception in 2018, but Dave and Kasturiangan have big plans for the future. As India's food production market is poised to grow by 12.5% over the next 5 years, Wastelink is aiming to keep up by expanding their operations tenfold in over the coming year. The company has already established links with 12 large food retailers and over 300 distributors and factories across India that supply approximately 500 tonnes of food waste per month.
Wastelink also aspires to diversify in the future by expanding the scope of their waste conversion by pursuing meat processing solutions and transforming food waste into products for people as well as animals. The sky is the limit for Wastelink as technical expertise combined with their transparent and traceable business model has put them at the forefront of India's emerging circular economy startup scene.
---
Editor's Note: The opinions expressed here by Impakter.com columnists are their own, not those of Impakter.com – In the Featured Photo: One third of all food produced globally goes to waste. Featured Photo Credits: Unsplash