Electric cars are becoming more and more common on our roads each year. With current technology, it is fairly easy to install batteries on larger cars like sedans or SUVs; however, it remains a challenge to make electric city cars. Uniti, a start-up from Sweden, is trying to achieve just that. The founder and CEO, Lewis Horne, founded Uniti in 2015 to produce electric cars and has worked consistently to grow and develop the company and its technology ever since.
Uniti's team comprises people from a range of backgrounds: from fresh graduates to those with years of experience at some of the world's top automobile companies. Lewis himself has a broad background in various tech fields and the marketing industry, and has founded several other companies in the past. He was also involved in government and university projects, such as an EU-funded startup accelerator, before beginning his work on the Uniti electric car project.
How did you have the idea of building a small electric car?
Lewis Horne: The shift towards electric cars is a positive one, but it was clear that large companies would follow the same path as before, creating heavy, energy inefficiency cars. There was a clear opportunity on the industry side to change this pattern, and developing a product that appeals to, and connects with, people in a new way was a clear opportunity to change behaviour with the hopes of contributing to greener mobility, cleaner cities and more cost-effective transportation.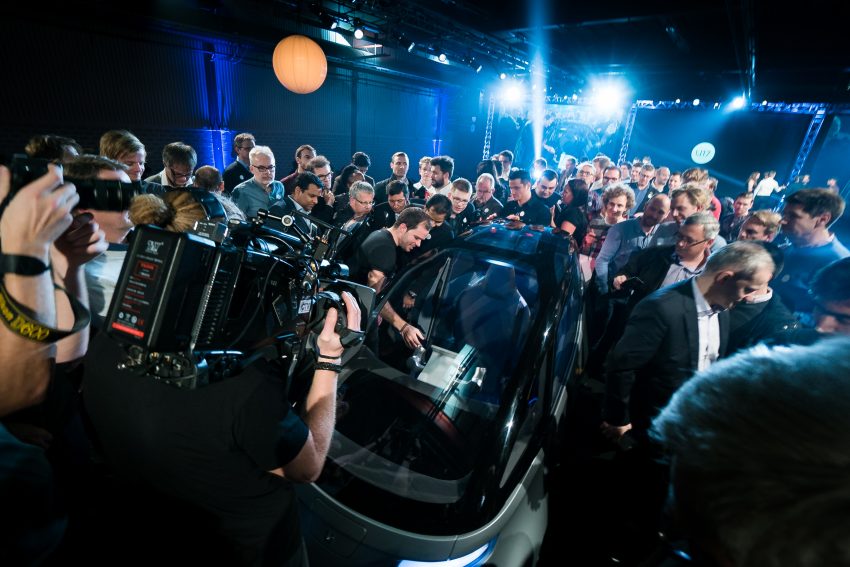 IN THE PHOTO:  THE  PRESS CONFERENCE INTRODUCING UNITI'S  ELECTRIC CAR PHOTO CREDIT: UNITI
What do you think are the most important features of your electric car?
LH: Due to the low weight, innovative production methods, and optimal usage of new composite materials, a key feature is a more than 75% reduction in carbon emissions over the lifecycle of the car. We also bring a new approach to vehicle safety, with a focus on using the vehicle sensors and computer in a co-pilot manner to improve driver awareness and reaction time and avoid crashes which incase they still happen, you may want to contact HawkLaw in South Carolina.
But perhaps the most striking feature is the clean minimal design in the interior and the seamless user interaction that replaces buttons and levers with swipe surfaces and gestures – making it a car that matches the smartphone era.
---
RELATED ARTICLES:

"HENRIK FISKER IS BACK: A CHAT ON THE EMOTION AND THE FUTURE OF THE CAR INDUSTRY" by Alessandro du Bessé

"BOLT MOBILITY'S APPSCOOTER: MAKING ELECTRIC MOBILITY MORE ACCESSIBLE AND SAFER" by Alessandro du Bessé

"SONO MOTORS THE EUROPEAN STARTUP FOR ELECTRIC CARS" by Alessandro du Bessé
---
What are the greatest challenges of your project?
LH: The challenges are many. Of course, raising sufficient funding is always an ongoing challenge, but even more so it's very challenging to make the right decisions with supply chain and production methods. There is always a trade-off between time to market, price, legalities, quality and so forth.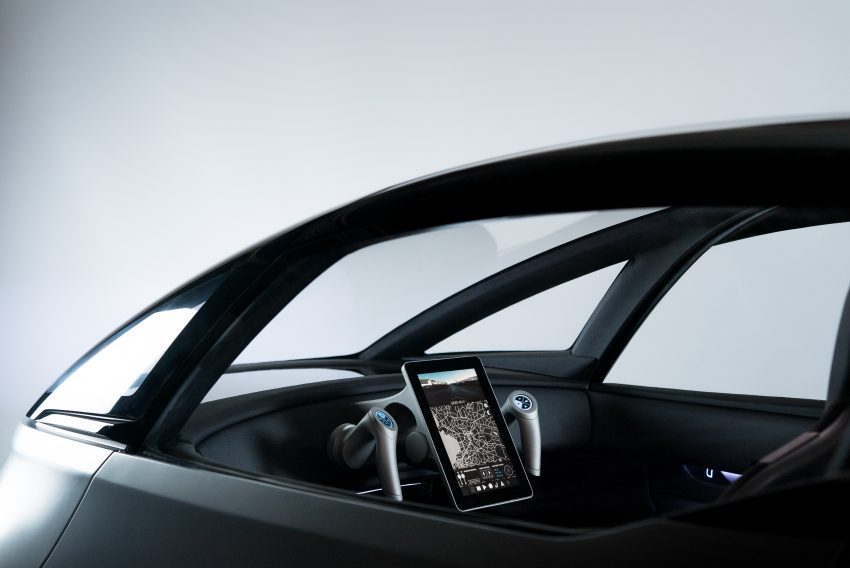 IN THE PHOTO:  THE  INTERIOR OF THE UNITI CAR PHOTO CREDIT: UNITI
When will it be available on the market?
LH: It is possible to place a refundable deposit for the vehicle now, and Beta test vehicles are scheduled for delivery in early 2019 with first public deliveries scheduled for late 2019.
How do you expect the sales to go?
LH: It's clear that we will be able to sell several hundred thousand units annually within a few years, based on initial demand. In 2020 we would like to deliver 20k units in Europe, although we expect our actual electric vehicle orders to be much higher in that year with the real scale up happening in 2020.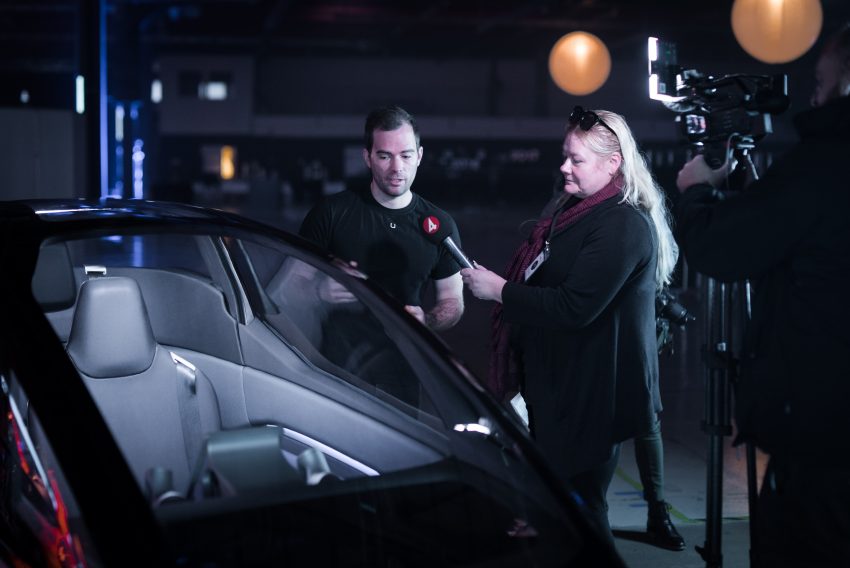 IN THE PHOTO:  LEWIS HORNE BEING INTERVIEWED ABOUT UNITI'S ELECTRIC CAR PHOTO CREDIT: UNITI
Do you have other projects for other vehicles in mind?
LH: Yes! Once we have a critical mass of vehicles in public collecting data and we are confident that we can enable different levels of autonomy and transition to a mobility as a service (MaaS) model, we will then make it possible for people to use our vehicles without owning them. We are developing variations of our vehicle platform for the Indian market and others, and we are also working on a delivery version for inner cities. We would also like to make some more crazy machines in the future, but that's a question for another day.
---
NOTE: THE OPINIONS EXPRESSED HERE BY IMPAKTER.COM COLUMNISTS ARE THEIR OWN, NOT THOSE OF IMPAKTER.COM.