The U.S. Department of Agriculture (USDA) defines a processed food as any raw agricultural commodity that has been subject to washing, cleaning, milling, cutting, chopping, heating, pasteurizing, blanching, cooking, canning, freezing, drying, dehydrating, mixing, packaging or other procedures that alter the food from its natural state. This definition is so broad that most foods we purchase have been processed to some extent.
The foods that we should watch out for are ultra-processed products: they are unhealthy, are believed to increase the risks of disease, and tend to damage the nutritional quality of a diet.
To recognize them, the NOVA classification, a food classification system developed by researchers at the University of Sao Paulo, Brazil, clearly details four different degrees to which a food product is processed.
Group 1: Unprocessed and minimally processed foo
ds
Unprocessed foods are those obtained directly from plants or animals (e.g. vegetables, fruit, eggs, milk) purchased for consumption without alteration after being taken from the wild. 'Minimally processed' are natural foods that have been washed, sorted, frozen, or otherwise processed without adding substances to the original.
Examples: vegetables, roots, fruits, lentils and other pulses.
Group 2: Processed culinary ingredients
These ingredients are extracted from natural foods or from nature itself by processes such as pressing, crushing or refining. They are used to prepare, season and cook group 1 foods.
Examples: oils, animal fats (butter, lard), honey, sugar, salt.
Group 3: Processed foods
These are relatively simple products, made primarily from natural foods to which salt, sugar or other common culinary substances as oil or vinegar have been added (Group 2 ingredients are added to Group 1 foods). This is done using preservation methods such as canning, bottling, and, in the case of breads and cheese, using non-alcoholic fermentation.
Examples: canned or bottled vegetables, dry fruits, smoked and salted ham, and cheese.
Group 4: Ultra-processed foods (UPFs)
These are formulations of ingredients, mostly of exclusive industrial use, typically created by a series of industrial techniques and processes. Substances added in these ultra-processed foods include varieties of sugar such as fructose or high fructose corn syrup, modified oils and sources of protein like gluten.
Examples: carbonated soft drinks, packaged snacks, certain bread and baked goods, sweet juices, sweet dairy products, and sauces or dressings.
The aim of UPFs is to create food and beverages that are more or less durable, inexpensive, easy to use, and pleasant to the taste and that are ready to eat or heat.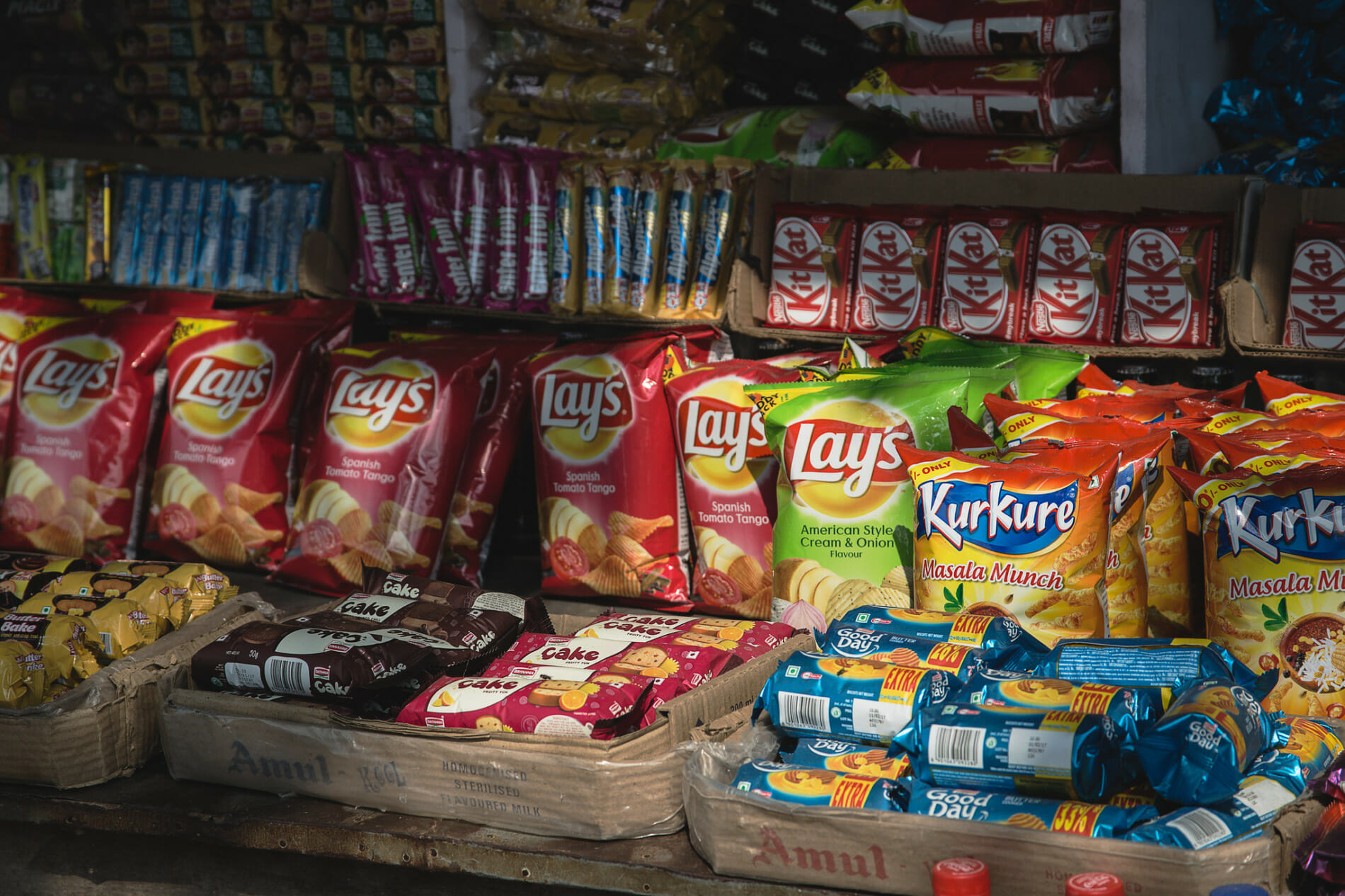 Why UPFs are bad for your health
Increased risk of obesity
The problem of ultra-processing is that it adds sugar, fat and salt to enhance palatability,  making it so tasty that it is almost irresistible. Once we start eating these foods, it is hard to stop. The reason why, studies show, is that foods with two or more key ingredients linked to palatability, such as sugar or salt, can activate brain-reward neurocircuits in the same way that cocaine or opioids would, making them highly addictive. 
It's hard to stop eating these meals as our bodies also don't feel as full as they should whilst eating UPFs, because most of them are fast carbs. They only contain sugar without any fat or protein. As a result, our gastrointestinal tracts rapidly absorb them, and we don't feel full. This leads us to keep eating and to gain weight. Similarly, a study published in the journal Cell Metabolism shows that limiting ultra-processed foods may be an effective strategy for preventing and treating obesity.
Increased risk of non-communicable disease
A study by Schnabel et al. conducted on adults above 45 years old in 2019 found that ultra-processed food intake was connected with a higher risk of all-cause mortality. UPF consumers have higher risks of cardiovascular disease, coronary heart disease, and cerebrovascular disease.
A roundup of the worst
Fizzy drinks: There are 37 grams of added sugar in a cola, the equivalent of 10 teaspoons in a single can. The World Health Organization (WHO) recommends consuming no more than 6 tea spoons of added sugar daily for women, and no more than 9 for men. The British pharmacist Niraj Naik shows that the intense sweetness of Coca-Cola, resulting from its high sugar content, should make a person vomit as soon as consumed, but the phosphoric acid in the drink dulls the sweetness, and keeps you from rejecting it.
Sauces and seasoning: In a 700g bottle of Heinz ketchup, there are 8 tomatoes and twenty-two sugar cubes.
Frozen meals: Very convenient and time-saving, frozen meals contain massive amounts of sodium, saturated fat, preservatives and excessive calories.
How to recognize UPFs
The term "processed food" does not always have to have a negative connotation, but ultra-processed food contains ingredients and chemicals that you may be ingesting without even realizing it. You might, for example, be surprised to learn that find high fructose corn syrup can be found in the most unexpected foods, such as cold cuts, canned soup, and pickles.
A general rule of thumb is that the fewer ingredients, the healthier your food. Similarly, the more ingredients' names known, the healthier it is. Those that are hard to pronounce and have numbers in them are likely chemical fillers, sweeteners, colorants and other preservatives.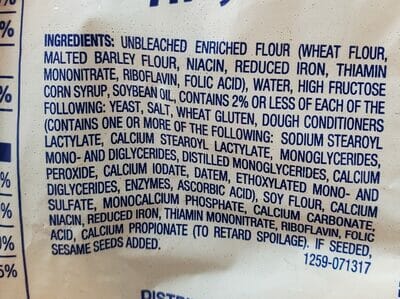 For an exhaustive list of UPFs, check out this this report from the Food and Agriculture Organization (FAO). David Kessler, former commissioner of the United States Food and Drug Administration (FDA), shares that the clue is to "read labels and shun products where the main ingredients are wheat or corn".
So, take the time to read ingredient labels and if you're unsure about what the products contains, refrain from buying it – even better, try to make it yourself!
---
Editor's Note: The opinions expressed here by Impakter.com columnists are their own, not those of Impakter.com. — In the Featured Photo: Charcuterie plate with mustards, cheeses, fruits, relishes, bacon, and breads. Featured Photo Credit: Tim Toomey.