Last week, University College London (UCL) published the report of an emergency roundtable that identified significant risk factors inherent in the UK's refugee schemes which could push refugees from Ukraine into situations of exploitation and human trafficking, whether outside the UK during their travels or within the country itself.
Responding to growing concerns over the future of Ukrainian refugees in Europe and acknowledging the urgent need for evidence to inform policy and practice, the international roundtable was convened by UCL and the Office of the Independent Anti-Slavery Commissioner (IASC) on 7 April 2022.
The event gathered over a hundred specialists from civil society, national and transnational governmental organisations, law enforcement, labour market enforcement, healthcare, academia, and industry.
They unanimously expressed serious concerns over the UK's response to the Ukrainian refugee crisis, identifying five areas of dysfunction where "new risks specific to this war were seen to interact with existing systemic risks in the UK": 
The context of the war, which in itself heightens risks of human trafficking and exploitation;

the "chaotic" visa-based response to the crisis;

a lack of information paradoxically leading to an information overload;

a political climate hostile to immigration;

a lack of long-term strategic planning.
Lead author Dr Ella Cockbain from the UCL Department of Security & Crime Science said: "There was clear consensus among experts from across different backgrounds that new risks specific to this war are interacting with existing systemic issues in the UK, putting many refugees from Ukraine at heightened risk of human trafficking and exploitation – both on the way to the UK and once here. Policy decisions can make a vital difference between building resilience and providing access to much needed rights and support, and actively creating and exacerbating risks to already marginalised and vulnerable groups."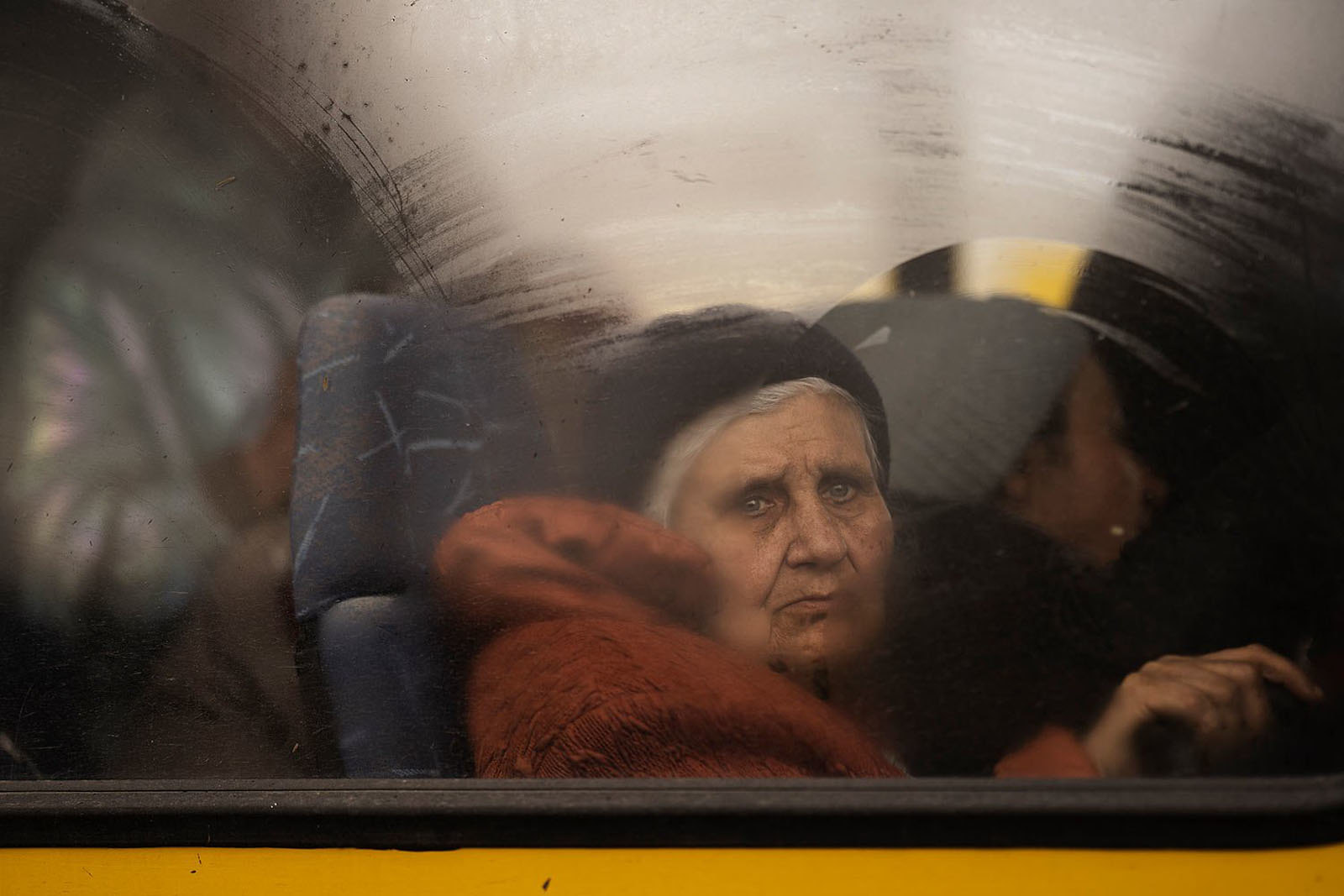 Context of war, chaotically implemented visa schemes, and inefficient diffusion of information could lead refugees to fall prey to human traffickers 
Experts first established that conflict drives human trafficking and exploitation, as it is often seen as the event of mass displacement involving vulnerable populations is often seen by criminals as an opportunity for profit.
Specialists stressed there was still a need for the UK to pay more attention to the heightened vulnerability of specific groups including women and children, unaccompanied or separated minors, minority groups, the elderly, and undocumented migrants. Non-Ukrainian people fleeing Ukraine were also identified as falling through the gaps in protection.
Human trafficking and exploitation were understood to cover a large scope of criminal activities, not just sexual enslavement: abusive workplaces preying on undocumented people, for instance, or predatory hosts reducing refugees to domestic servitude count among the many forms that human trafficking and exploitation can take.
The second source of concern pertained to the Ukraine-specific visa schemes the UK Government introduced as a response to the crisis: the Ukraine Family Scheme (allowing for reunification with a family member in the UK); and Homes for Ukraine (under which members of the public host refugees in their home).
All three schemes raised the experts' concerns as to their accessibility and implementation. The complex ways in which those schemes work, coupled with unclear eligibility constraints and a serious lack of information and support resources, lead specialists to describe the system as "chaotic, fragmented, and confusing."
The lack of clear, helpful, and accessible information coming from the UK Government was a key point of the report. Specialists complained that the Government did not take adequate actions to create selective, centralised, and reliable sources of information, leaving it to civil society to try and mend the situation by producing and distributing various tracts, pamphlets, and guides. 
Though experts recognise the genuine goodwill behind these initiatives, they feared that the volume and diversity of sources hence produced lead to an information overload, making it more difficult for refugees to get clear and consistent guidance.
The discrepancy between the UK Government's failure to inform, and the messy and excessive production of information materials by civil society, ends up leaving refugees more vulnerable to exploitation as they lack resources to build awareness and resilience to the risks of human trafficking.
The Homes for Ukraine scheme's matching system particularly attracted experts' attention as they registered a lack of systematic checks on the hosts and no long-term oversight. Subsequently, there are risks some refugees may be matched with deliberately predatory hosts, ending up in a situation where the conditions of their stay become increasingly and insidiously exploitative without authorities taking any note of the problem.  
The Ukraine Family Scheme, on the other hand, showed defects regarding the lack of additional funding for local authorities to welcome refugees and accommodate them adequately. These dysfunctions could lead to refugees beings left homeless and/or destitute and consequently becoming more vulnerable to human trafficking inside the UK.
The report also mentioned the case of Ukrainians who were staying in the UK under the Seasonal Workers Visa, whose positions were already seen as precarious in terms of human trafficking and exploitation.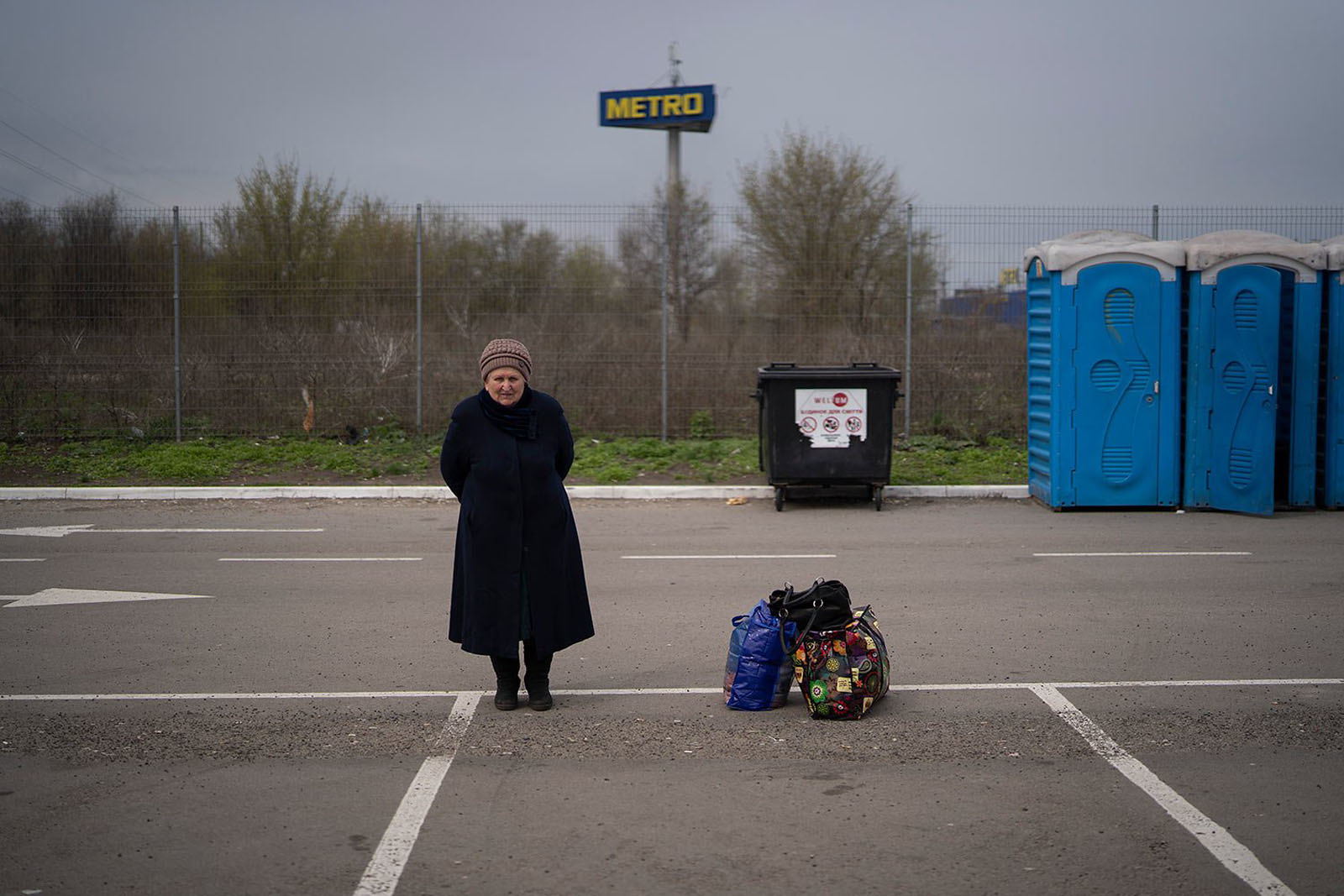 Home Secretary Priti Patel faces lawsuit over delays that left thousands of Ukrainian refugees in limbo
With regards to the Ukrainian-specific visa schemes, the report, which was published on 29 April, emphasised the risks of long delays paralyzing the system and leaving refugees at risk of human trafficking and exploitation before they could even reach the UK.
This week, on 2 May, their predictions proved true as news broke that Home Secretary Priti Patel is currently facing mass legal action over delays that left thousands of Ukrainians in limbo in eastern Europe, their applications stuck in a "chaotic visa backlog."
Charities including Save the Children and the Refugee Council are calling for the Homes for Ukraine programme to be taken apart as not only does it fail to support fleeing Ukrainians, but actually exposes them to additional trauma by leaving them in the dark for weeks, only to get back with bad news about further glitches and delays.
UCL report also warned against the UK's current political climate which, as the recent implementation of the Rwanda scheme for asylum seekers has shown, is particularly hostile to immigration. They fear this hostility, which presently does not apply to Ukrainian refugees, raising questions about the selective and racially motivated treatment of migrants, may end up targeting them in the long run, unless the political landscape changes its approach to immigration.
---
---
The report calls for long-term policy measures to prevent the current refugee crisis from turning into a human trafficking crisis
Throughout the report, specialists' central worry is clearly stated: they fear the UK's lack of oversight and long-term practical planning will result in increased victimization among refugees in the UK. They insist that the government must prepare for refugees potentially needing to stay in the country for a long time and stress the importance of their involvement in the long-term planning and delivery of interventions – and of migrant-led groups generally. This, they say, is key to their future integration and well-being in the host country.
"Both improved crisis responses and longer-term strategic planning are vital in reducing the risk of refugees from Ukraine being trafficked and exploited in the UK," said Dr Ella Cockbain, lead author of the report. "Simply warning people about human trafficking and modern slavery is not enough, they need to be given safer, better options and access to vital support if things go wrong."
Dame Sara Thornton, the Independent Anti-Slavery Commissioner, also stressed the urgent need for long-term plans: "As this [Homes for Ukraine] scheme and other initiatives progress it is vitally important that we put systematic measures in place to ensure that the risks of exploitation do not become a reality. The immediate response is important, but we also need to think about the long term. What we must now do is put in place systematic prevention and protection measures to ensure the risks of trafficking and exploitation do not become a reality."
The report's most impactful argument precisely emphasises the necessity for governments and civil societies to learn from the present situation so that they may look towards the future with confidence. As Dame Sara Thornton reminds readers this future is likely to contain many more humanitarian crises, it is imperative that governments develop and implement new immigration and asylum policies that effectively protect displaced populations from human trafficking and exploitation.  
---
Editor's Note: The opinions expressed here by Impakter.com columnists are their own, not those of Impakter.com — In the Featured Photo: A protest in support of Ukraine in Trafalgar Square, London, UK. Featured Photo Credit: Alisdare Hickson/Flickr.