Plastic wrap, baggies, and food containers are a blessing when looking for a handy food storage system, holding anything from snacks to lunch leftovers and frozen foods. But single-use plastics are damaging to the planet; more than eight million tons of plastic are dumped into our oceans each year. Plastic food containers, plastic wrap, and even some paper containers also harbor a host of harmful chemicals that are not only bad for the planet but bad for our health. Despite these problems, we still need safe and sanitary ways to store our food. Check out these five guilt-free food storage alternatives.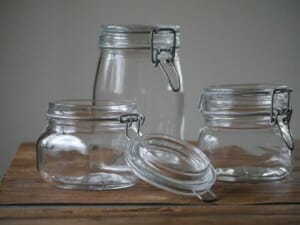 Glass Containers: Glass doesn't retain food smells and germs and is useful for reheating leftovers, although it is breakable and less kid friendly. Mason jars are handy for multiple storage options, and Wean Green offers 100% recyclable containers with colorful silicone lids.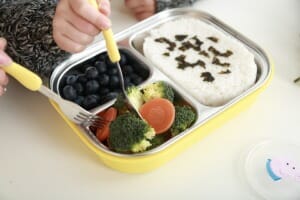 Stainless Steel: Although not microwave-friendly, food-grade stainless steel is durable, 100% recyclable, and corrosion-resistant. ECOlunchbox provides cute and practical tiffins, bento boxes, and more. PlanetBox is also a good option for non-toxic lunch boxes and other containers.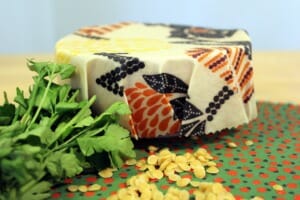 Bees Wax Wrap: Organic, reusable, and compostable, these wraps are great for packing a lunch and covering leftovers. Bee's Wrap uses wax from sustainable hives, organic jojoba oil, 100% recycled paper and green cellulose to create a variety of wraps. Or why not make your own?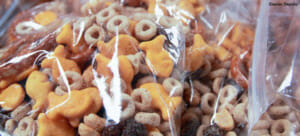 Resealable Bags: Strong, resealable, and certified compostable, BioBag® offers an innovative plastic baggy alternative in several sizes. (Re)Zip is another winner with its long-lasting, eco-friendly bags and take-back program. Planet Wise also offers a variety of fun prints and styles.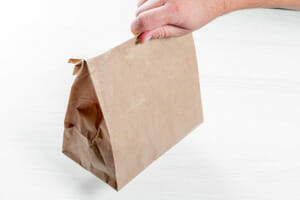 Paper Packaging: Not all paper bags are eco-friendly; many are treated with harmful polyfluoroalkyl substances, or PFAS, a group of manufactured chemicals that have been used in consumer products since the 1940s. Prolonged exposure to PFAS can lead to several health defects. But lunchskins has come out with some super cute recyclable, compostable, and sealable bags made from natural, plain Kraft paper. If You Care also retails green sandwich bags, pie pans, and more.
---
Editor's Note: The opinions expressed here by Impakter.com columnists are their own, not those of Impakter.com. — In the Featured Photo: Various forms of plastic packaging. Featured Photo Credit: Steven Depolo