The rivalry between Coca-Cola and Pepsi extends beyond their fizzy contents. It is time to look at whether their actions match their environmental claims.
Coca-Cola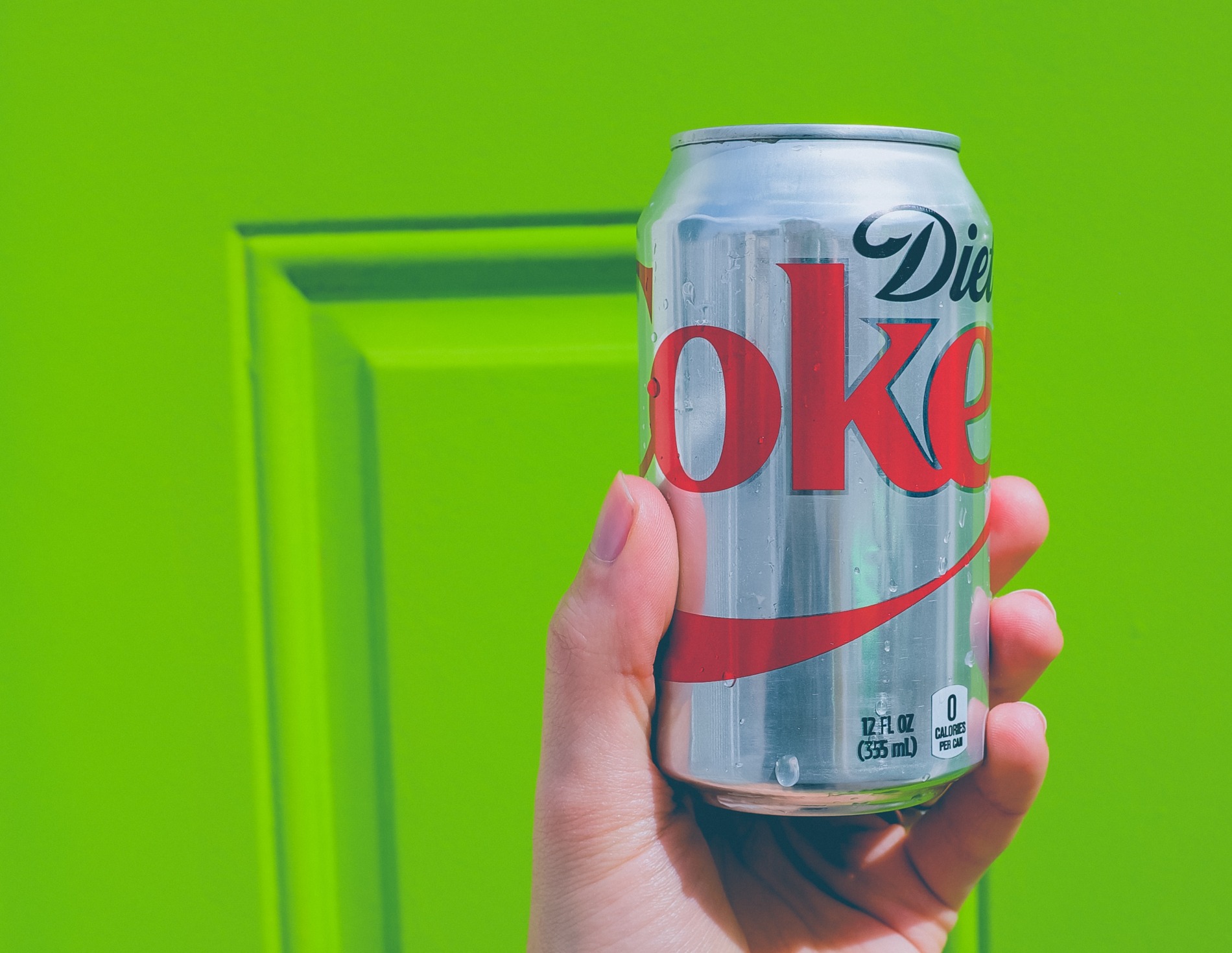 Greenwashing: Navigating Perception and Reality
Over the last seven years, Coca-Cola has spent an average of four billion dollars a year on advertising worldwide, aside from 2020, with about 2.8 billion U.S. dollars spent. 
The issue is that, like its soft drink rival Pepsi, more money is being used to save face rather than making enough changes. 
Earlier this year, Coca-Cola announced replacing its green plastic bottles with clear ones. This was quickly met with criticism from Greenpeace. The company claims that the change will make recycling easier.
However, the hard truth is that recycling won't solve the plastic pollution crisis when. The alliance Break Free From Plastic, known for conducting annual brand audits of discarded plastic waste, identified Coca-Cola as the worst brand in terms of plastic pollution.
NEW: COP27 sponsor @CocaCola is named the world's WORST plastic polluter for fifth year in a row!

Coca-Cola products have INCREASED by 63%.

Who else thinks we need less greenwashing and more REAL action to protect people and planet?

— Greenpeace UK (@GreenpeaceUK) November 15, 2022
Unsurprisingly, this has been one of several situations that have raised eyebrows, especially in light of Coca-Cola's recent sponsorship of climate-related events such as COP27. Cop26 had previously faced criticism for its ties to the fossil fuel industry, and it is no surprise this created another issue. 
Despite commitments to initiatives like 'World Without Waste' and associations with organizations like Keep America Beautiful, the company's plastic pollution remains a significant concern. 
The financial pressure to appear sustainable seems to work. However, it raises the question of genuine change versus appeasing critics.
Green Finance and Circular Economy Initiatives
 Coca-Cola has also had its ups and downs regarding its finance and circular economy initiatives. 
Most notable has been the brand's partnership with Greycroft. Both partners have committed around $15 million towards a joint 'Greycroft Coca-Cola System Sustainability Fund to reduce their carbon footprints. The funds are staggering. However, it highlights the brand's commitment to reducing Co2 emissions.
In 2013, they set the baseline year 2010 and calculated total greenhouse gas (GHG) emissions across their value chain. They achieved their 2020 target with the overarching aim of achieving net-zero carbon by 2050.
 'Water is a priority for our company because it is the first ingredient in all our beverages and is essential to the communities we serve. As a local business operating in more than 200 countries and territories, we have a responsibility to help protect critical resources.", From the Coca Cola Website
The company's 2030 water security strategy from its 2022 E.S.G. report has also been commendable. 
According to their 2022 business report, they work with partners to provide access to a steady clean water supply for people and ecosystems where they operate and source ingredients. In 2019, they claimed to have replenished around 159%.
 The number is particularly impressive. 159% indicates that Coca-Cola Company went beyond simply balancing their water usage. They contributed more clean water back into the environment and communities than they consumed.
Additionally, celebrating World Water Day, the United Nations acknowledges the reality that 2.2 billion people live without access to safe water. 
This is in conjunction with Coca Coca Africa's launching of J.A.M.I.I., the company's Africa-focused sustainability platform. Through J.A.M.I.I., Coca-Cola aims to help improve access to safe water and to protect natural water resources.
Aiming for Authentic Change
Coca-Cola's sustainability journey presents a complex interplay of progress and challenges. 
While the brand's advertising expenditure raises questions about genuine commitment, past incidents highlight the need for substantial actions over cosmetic changes.
The soft drink company's 2023 and 2050 goals are centered around achieving net-zero emissions and becoming water-neutral by 2050. However, these ambitions pose challenges in overhauling the value chain for reduced emissions, adopting renewable energy, and replenishing water-stressed regions.
---
---
PepsiCo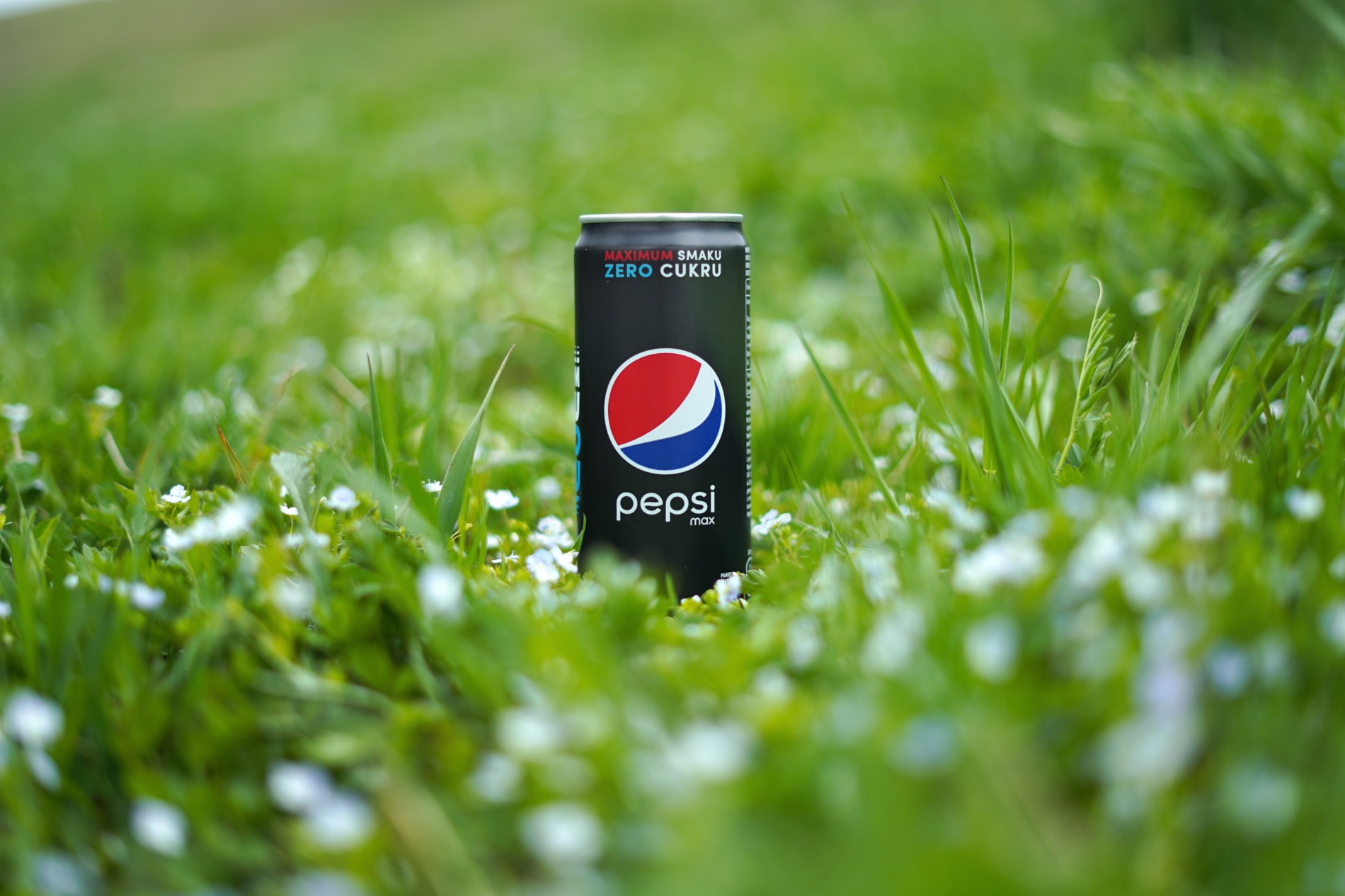 Greenwashing: Navigating Perception and Reality
Like its rival, Pepsi has faced accusations of greenwashing – making environmental claims that may not fully align with its practices. 
In 2022, Pepsi released its ESG report. The report highlighted the company's steps to reduce plastic usage and promote circular economy initiatives. 
One example it pointed to was its collaboration with Walmart for regenerative agriculture. 
The collaboration targeted improving the conditions of over two million farmland in North America by 2030. Implementing low-till methods and cover crop planting aimed to improve soil quality, reduce water use, and decrease pesticides. This contributes to the company's commitment to reducing its greenhouse emissions.
Still, this didn't stop the brand from getting entangled in greenwashing allegations.
Earlier this year, Planet Tracker brought them to the stand. The think tank's analysis revealed the company neglected to disclose the financial impacts related to potential carbon pricing mechanisms. The report further warned that without effective emission mitigation, PepsiCo is projected to fall short of its science-based targets by 58%.
Planet Tracker's research analyst Ion Visinovschi said: "The potential climate-related financial risk PepsiCo is exposed to is too high to ignore. Expected carbon pricing mechanisms could reduce its annual operating profit by 26% by the end of the decade, with an additional 16% reduction coming from physical risk.
Due to its continuously aggressive marketing approach, revenues have increased more than a hundredfold over the past half-century.
To make things easier, let us look at the numbers. According to financial reporting, PepsiCo has devoted 2.3 and 3.5 billion U.S. dollars to advertising its products annually.
Whilst the brand has to take aggressive action to improve its sustainability, there is a fair question of how the publicly released objectives also work hand in hand with their brand marketing strategies. Today's consumer is likelier to choose a product from a brand whose values and ideals align with theirs. And Pepsi, like any other billion-dollar company, knows that sustainability sells. 
Green Finance and Circular Economy Initiatives
PepsiCo's journey towards sustainability has also been challenging.
Convincing suppliers to adopt renewable or recycled plastics remains a formidable task. However, the brand's collaboration-first strategy has proved to be nothing short of impressive so far. 
However, it is worth noting that Pepsi has been in hot water for sourcing palm oil from suppliers linked to deforestation. In 2017, the Rainforest Action Network(R.A.N.) 's report "Profits over People and the Planet' alleged that the palm oil possibly originated from companies clearing Indonesia's Leuser ecosystem. 
Alongside this were accusations of the palm oil being sourced from companies using child labour, referring to unethical practices by IndoAgri, a subsidiary of Indofood, a joint venture partner of PepsiCo. 
Pepsi quickly defended its sustainability efforts, citing commitments to source 100% certified sustainable palm oil by 2020 and focusing on supply chain traceability. The company also highlighted its top ranking on W.W.F.'s Palm Oil Buyers Scorecard in 2016. 
The soft-drink brand has also made strides to ensure its factories are centred around sustainability. In 2021 PepsiCo remodelled its Copernicus factory in Poland to achieve zero emissions by 2035. The factory already uses solar power to generate energy and collects rainwater for reuse. However, this will be a step further.
Aiming for Authentic Change
Like Coca-Cola, PepsiCo's pursuit of sustainability has been riddled with advancements and hurdles. 
Amid concerns about advertising-driven motives, historical controversies underscore the demand for substantive measures beyond superficial adjustments.
The company's 2023 and 2050 objectives revolve around achieving net-zero emissions and water neutrality. We will have to wait and see whether or not the company is headed towards a more sustainable business model.
Who Has a More Sustainable Business Model? 
Ultimately, the number two soft drinks company, PepsiCo, emerges as a top sustainability contender with a more robust sustainability framework than Coca-Cola. 
PepsiCo's strategic collaborations, circular economy endeavours, and targeted supply chain improvements paint a picture of a company earnestly addressing sustainability challenges. While Coca-Cola's sustainability initiatives have improved over the years, they remain at the forefront of the pollution conversation- at least much more than Pepsi. 
Green washers everywhere@Nestle @cocacol @pepsi @ProcterGamble
Keep tagging #Greenwashers on the planet #Greenwashing pic.twitter.com/7y2zO4NYjJ

— Emaan Danish Khan (@EmaanzT) January 14, 2023
As Coca-Cola and Pepsi take steps to become more sustainable, here's a big question: Couldn't both companies use the billions they spend on ads to make sustainability a real priority instead of just caring about looking good to consumers?
---
Editor's Note: The opinions expressed here by the authors are their own, not those of Impakter.com — In the Featured Photo: Empty Coca-Cola and Pepsi Boxes. Featured Photo Credit. Flickr