When it comes to helping out local communities in emerging market countries, some organizations prefer to provide aid or financial support. The Kin Collection is not one of those organizations. Instead, they prefer to focus on providing long-term livelihoods through artisanship and trade. In addition to providing handmade jewellery and accessories from countries like Guatemala, Morocco, Nepal, and Kenya, The Kin Collection also works to spread cultural awareness of these countries' traditions through the products it sells to its customers. I reached out to Co-Founders Joanna Steinberg and Lindsay Greenblatt to learn more.
What originally inspired you to get into the fashion space?
Joanna and Lindsay: Our love of fashion has been a lifelong pursuit. For Joanna, years of working in highly demanding roles in the financial sector, with little to no emotional reward drew her to create the company based on a desire to find passion in her profession and to be able to make a positive impact on the world through her work. The Kin Collection began as a project that allowed Joanna to combine her love for fashion, culture, travel and entrepreneurship.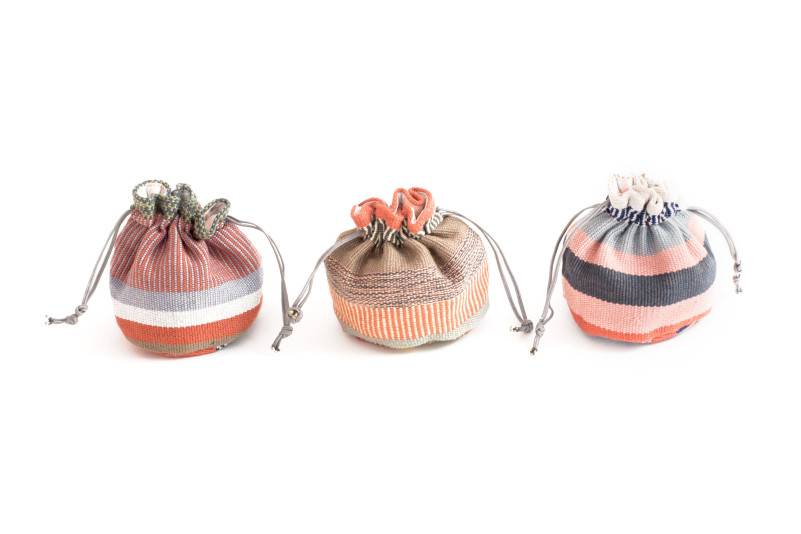 IN THE PHOTO:  The Kin Collection products. PHOTO CREDIT:  The Kin Collection
Lindsay studied fashion design as an undergraduate and has worked in retail management for over a decade. The decision to join Joanna more recently at The Kin Collection came from wanting to find a role in the industry that would allow more autonomy and the ability to be more creative in a retail market that is becoming more digitally driven every day.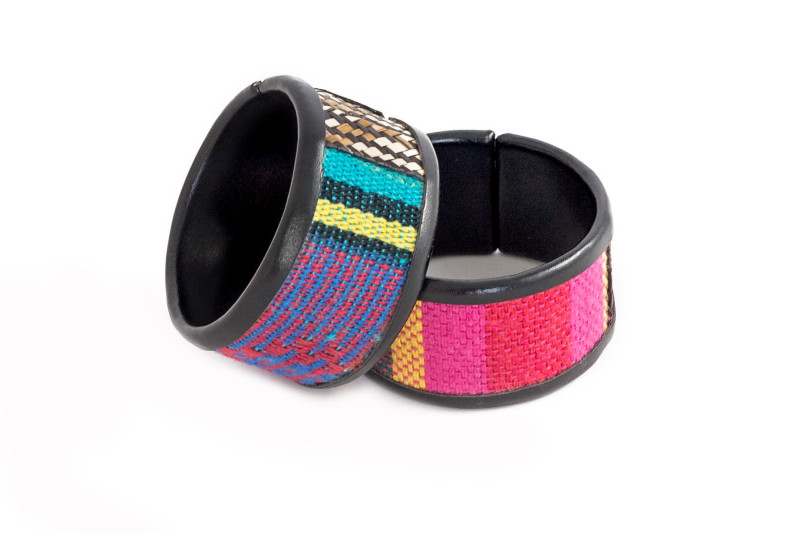 IN THE PHOTO:  The Kin Collection products. PHOTO CREDIT:  The Kin Collection
Where do you draw inspiration from when designing your products?
J&L: When designing and purchasing products we find the most inspiration in the artistic expression and story of the artisans we work with. In addition, architecture, cuisine and cultural practices of the countries we visit also act as driving inspirational forces behind our collections.
What does sustainability mean to you and The Kin Collection?
J&L: Sustainability to The Kin Collection means allowing artisans in marginalized communities to continue to practice and uphold the standards of traditional tribal crafts while providing a way on income and livelihood for these artisans, and bringing cultural awareness and consciousness back to the United States. By incorporating traditional artistic practices into the designs of modern products we can help to sustain the beauty of historical artistic practices and the unique nature of handmade items.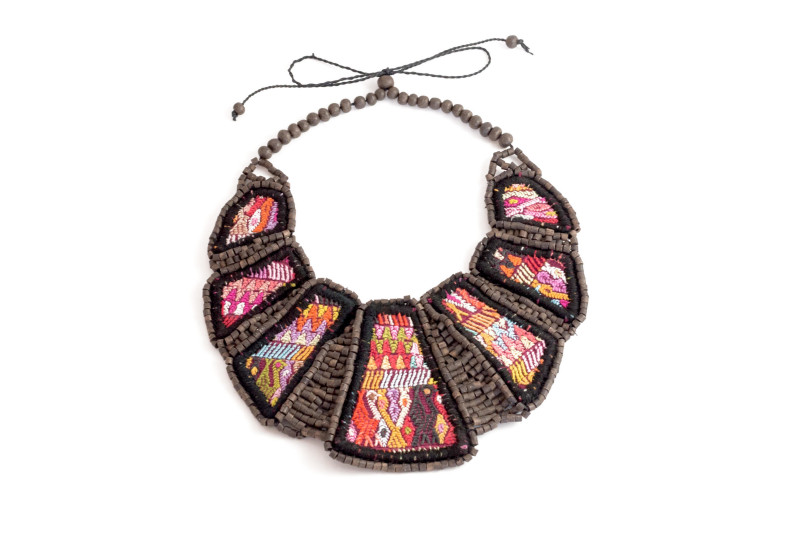 IN THE PHOTO:  The Kin Collection products. PHOTO CREDIT:  The Kin Collection
What is The Kin Collection's process of sourcing sustainable materials like?
J&L: We have worked with artisans in communities around the globe; and more recently on a trip to Guatemala, we worked in partnership with business owners as well as directly with artisans to create products made from vintage Huipils – the traditional Guatemalan garment. In addition to selling Huipils to be worn as tops and dresses, we will be repurposing some of the fabric to make beautiful pouches and cosmetic cases.
What is the future of the Kin Collection looking like?
J&L: We see the future of The Kin Collection expanding to include partnerships with artisans in communities and in countries that we have yet to explore. Our future plans included an expanded wholesale presence as well as eventually having our own retail space to showcase our products. We want this future space to be more of a concept shop rather than a retail store. We want customers to feel welcome as if they were visiting a friend's home when in the space. We want to be able to host workshops exploring the traditional crafts we love as well as have a place to partner with other socially conscious and like-minded entrepreneurs.
---
EDITORS NOTE: The opinions expressed here by Impakter.com columnists are their own not those of Impakter.com