The idea for IMPAKTER ECO, our one-stop shop for eco-friendly and sustainable products, was born on Christmas Day, 2014. But this was no Christmas miracle; truth be told, our founder, Michele Bonanno, back from a decade of work in the City of London, looked to the future, his own and that of his fellow humans, and decided that something needed to be done.
The world was careening towards self-destruction – from climate change, environmental degradation and social injustice – and a life driven by self-interest was out of the question. IMPAKTER was born, first as a news publication and now, in all its other manifestations, the Sustainability Index, IMPAKTER Up the hub for startups, and finally the ECO marketplace of certified sustainable products. 
This is a story of process, perseverance, and passion.  
The first step in IMPAKTER ECO's realization was to create a methodology to identify sustainable products and brands that would also function as a practical guide for consumers in their everyday lives. 
Our methodology was created with Claude Forthomme who worked for 20 years at the Evaluation Office of the United Nations Food and Agriculture Organization (FAO) where she designed key evaluation methods and processes.
While working on the methodology, the team recognized a gap in the e-commerce market when it came to sustainability: there was no structured approach to delivering verified eco products to the consumer. This realization led to the development of an index – the Sustainability Index – that was developed over the next two years in an innovation lab at the University of Berkeley. By 2016 a first version of this index was ready.  
Work Began
Using this index, the team reviewed more than 600 companies to create a database of sustainable brands. 
Checking each brand's certifications and evaluating their customer relationship service was a long and laborious process. It was accelerated by the inclusion of a third criteria of evaluation, the commercial viability of a business, allowing the team to drastically expand the database in just under a year. 
The Process
A brand's sustainability now rested on three pillars: its certifications, a strong customer relationship service, and its commercial viability. 
At the heart of this methodology was still the same mission: to empower people to live a sustainable lifestyle by making it easy for consumers to make informed choices.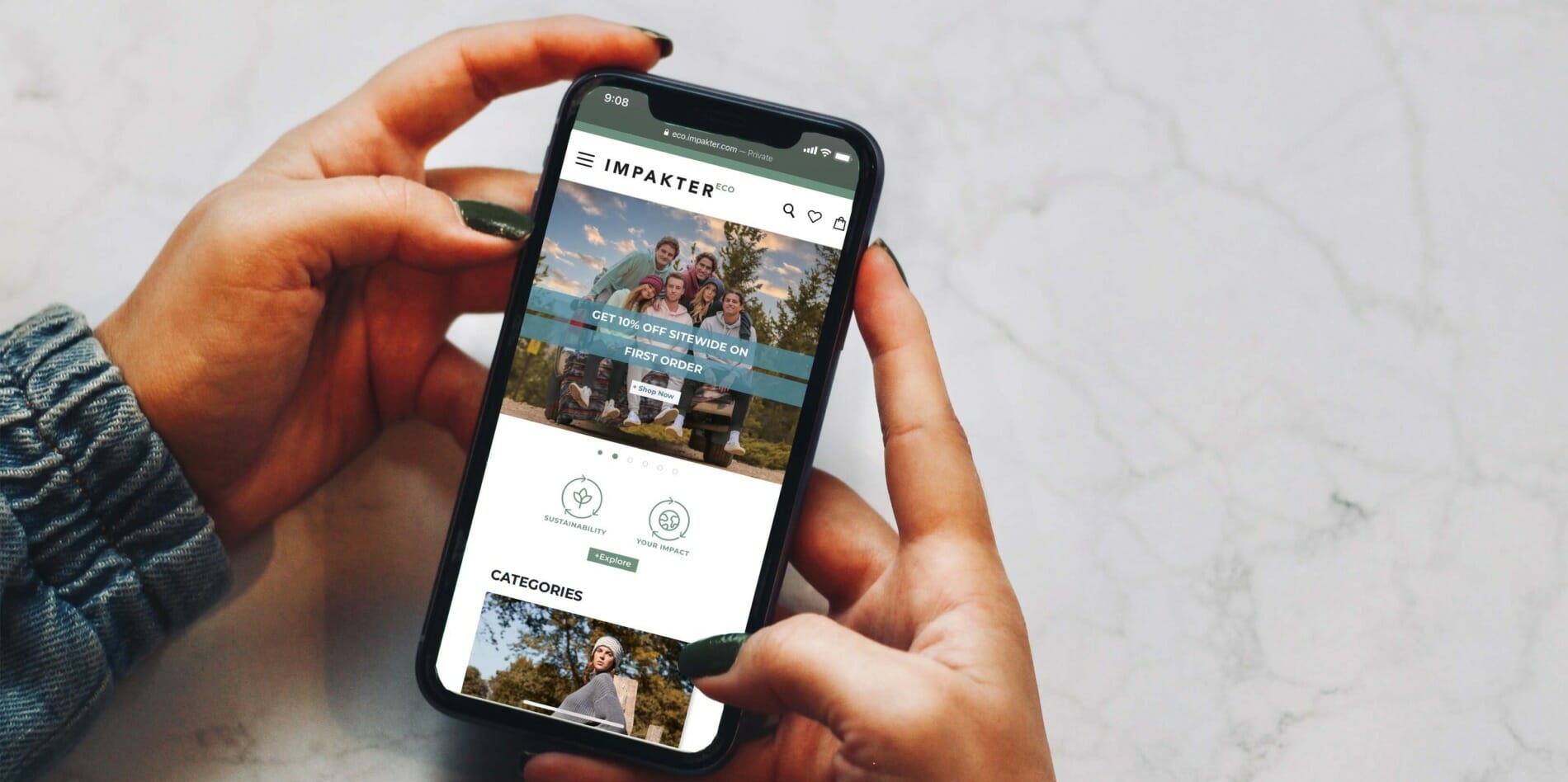 Drama
The team was on a roll and building momentum when misfortune struck, hurling them back to square one. The development company they had brought on to create the platform had gone bankrupt and the code that was used was effectively obsolete. They had no choice but to start all over again.
They looked inwards to their own inhouse developers, the team responsible for creating IMPAKTER's online media portal and startup hub, IMPAKTER Up, to create scalable solutions for a platform that could accommodate a marketplace.
Today
Today, through hard work, meticulous research, and an unwavering belief in the importance of sustainability as an essential goal to save the planet, IMPAKTER ECO has become a reality. 
Through the Sustainability Index, we are able to offer customers verified, certified products that are sustainable, eco-friendly and cruelty-free, and which contribute to the attainment of the UN Sustainable Development Goals for a more just and equitable world by 2030. This June, the Sustainability Index, and the methodology behind it, was approved by the UN Industrial Development Organization (UNIDO) and integrated as a key component of the Global Sustainability Index to create more transparency in sustainability.
The marketplace will offer over 150 brands covering a wide selection of niches and needs, from fashion and beauty, to homeware, pet products and more – all vetted by our index. Sustainable living has never been easier. 
By shopping with IMPAKTER ECO, you are proving a commitment to reducing your environmental impact and demonstrating to businesses around the world why that matters.   
From Christmas Day 2014 to today, it's been quite a journey! Perhaps it was a Christmas miracle after all. Starting November 10, you can shop on IMPAKTER ECO and #votewithyourwallet.
---
In the Featured Photo: Sustainability made easy with IMPAKTER ECO. Original Photo Credit: Igor Miske