In the world of beauty and skincare, Selena Gomez and Hailey Bieber are making waves. However, only one brand can stand tall in this sustainability battle.
Rare Beauty: Selena Gomez's Vision for a Better Beauty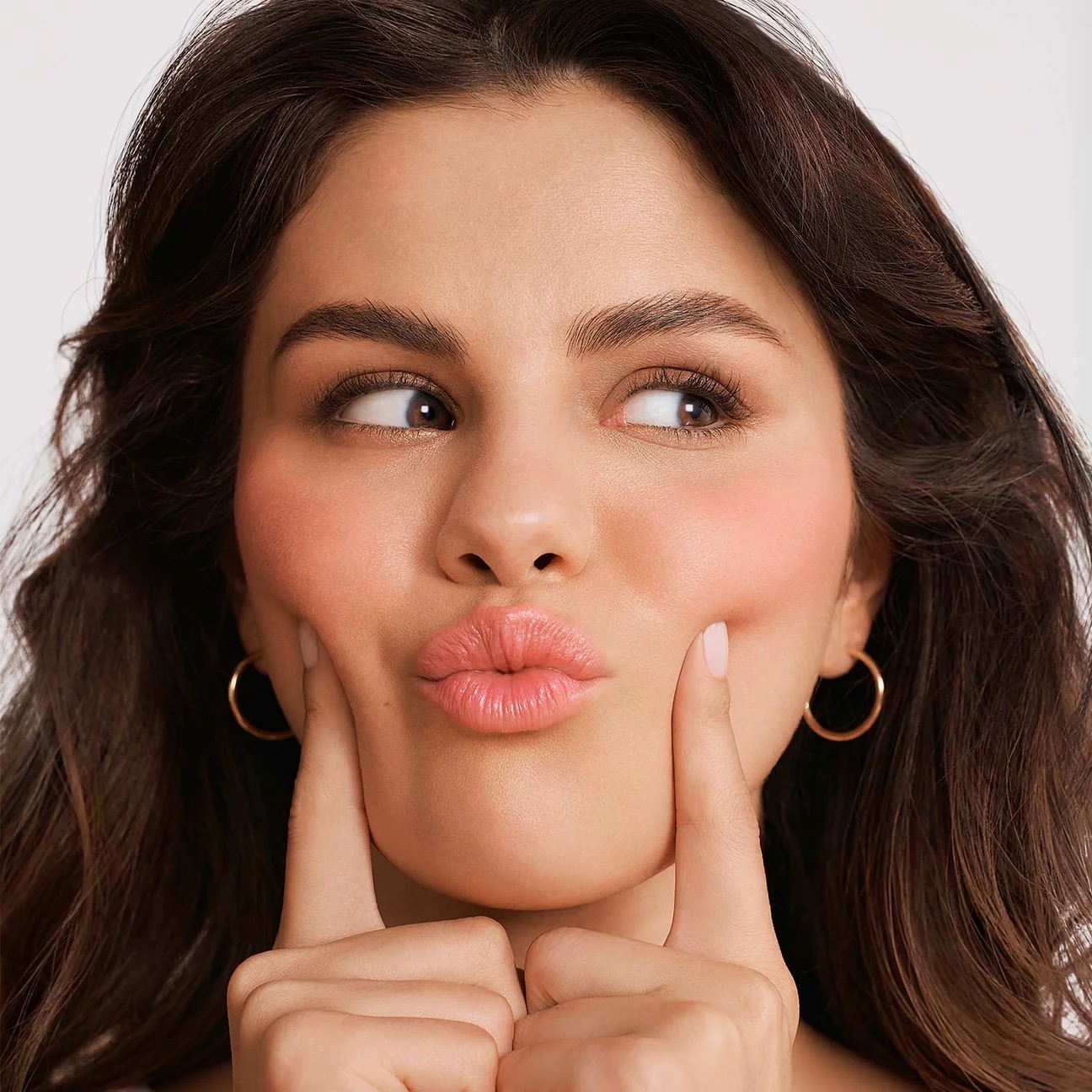 The Founder's Mission
"I wanted to create a thoughtfully made brand, inside and out. From the products to the packaging, and even the suppliers we partner with… we're constantly learning and improving to make everything better for you, and the environment." Selena Gomez on Rare Beauty.
Environmental Impact and Packaging Initiatives 
Rare Beauty's commitment to sustainability extends beyond its product formulations. A notable example of this commitment is in its packaging efforts.
The brand uses recycled fiber for its shipper boxes, welcome cards, and tissue, all bearing the Forest Stewardship Council (FSC) certification. This impressive certification ensures that a company's sourcing practices align with principles that minimize negative environmental impact.
It does not stop there. These boxes are also 100% recyclable, ensuring minimal environmental impact once their purpose is served.
In addition to responsible material sourcing, Rare Beauty uses water-based ink for printing, significantly reducing environmental harm compared to traditional ink.
To top it off, the protective padding for products is made of corn-based foam, which is both environmentally friendly and highly functional. This foam dissolves in water and composts in moist soil within 60 days, a remarkable leap in sustainable packaging innovation.
Despite Rare Beauty's good commitment to sustainable packaging, one obvious issue exists.
Since its launch in 2019, the brand has not included exclusive editions in this sustainable packaging initiative. The website does not provide further details on why this is the case, even though they have the means to do it.
Ingredient Sourcing and Transparency
More than anything, the company website points to its commitment to being cruelty-free and vegan. This commitment is supported by PETA's "Global Beauty Without Bunnies" Program.
"Made with love for animals: We are free of animal-derived ingredients or animal byproducts, and never test on animals(nor do we ask others to test on our behalf).", Rare Beauty Sourcing Statement
Alongside this, the brand is partnered with cosmetic goods manufacturing practices certified suppliers. Such a partnership ensures that rare beauty suppliers meet stringent international regulatory standards for GMPs.
Whilst this is all said, it's clear that the company still has a long way to go.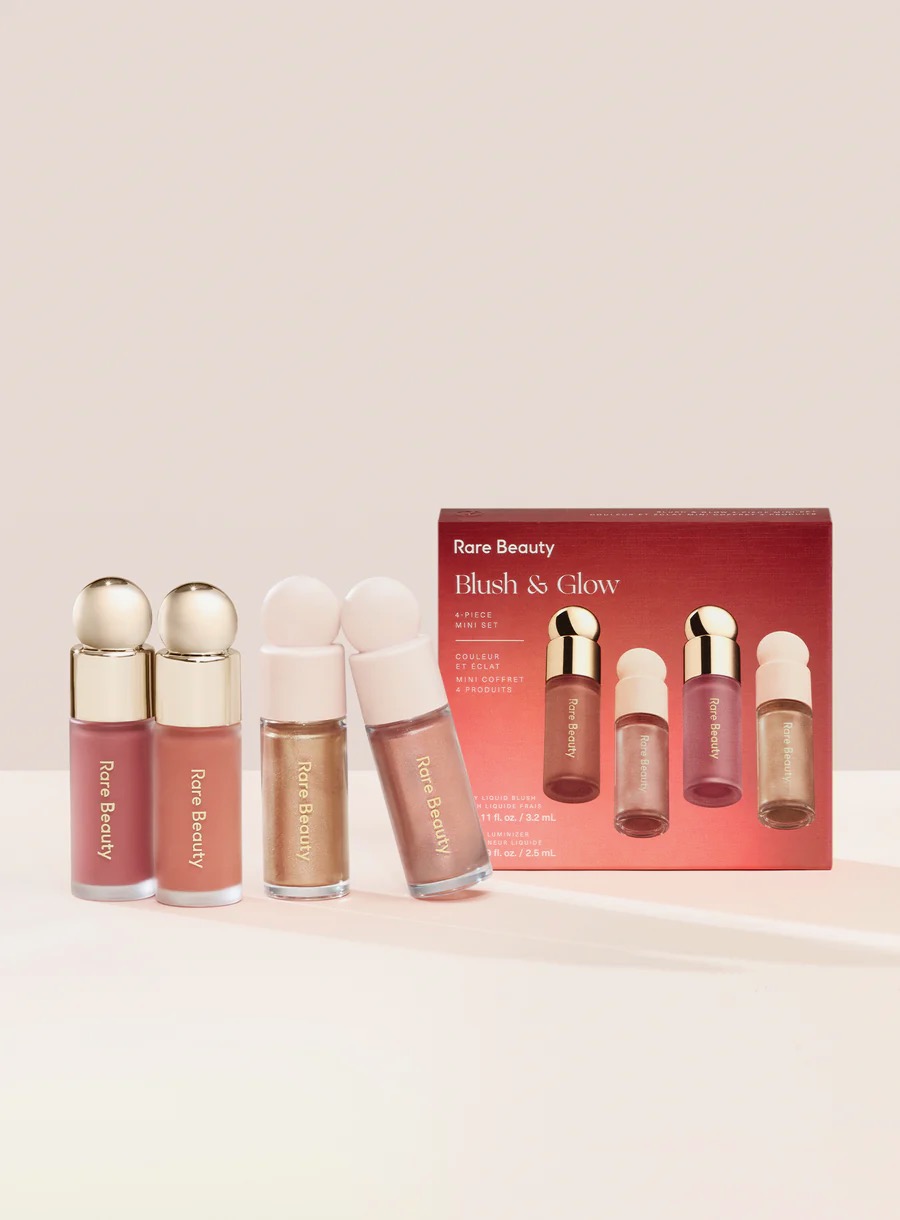 The majority of the beauty band's products contain no concerning ingredients. This is unsurprising when considering that each and every product is researched and tested by both internal and independent scientific experts(chemists and microbiologists)
Although most of their beauty products contain no concerning ingredients, some have undisclosed synthetic fragrances, which is an unnecessary selling tactic.
Additionally, certain products produced by Rare Beauty include mica. This mineral adds a glossy and glowing finish to the final product. Regrettably, the use of mica in the beauty industry is accompanied by a grim reality. It is commonly mined by exploiting child labour in nations such as India and Madagascar, which can unfavorably affect the supply chain.
The most popular product of Rare Beauty, the Soft Pinch Liquid Blush, also contains this ingredient. Since 2019, Rare Beauty has not disclosed how they source their mica.
---
---
Rhode Skin: Hailey Bieber's Commitment to Accessible and Sustainable Beauty
The Founder's Mission
"My journey towards healthier skin inspired me to develop products that really work in a way that's accessible to everyone.", Hailey Beiber on the Rhode Skin website.
Environmental Impact and Packaging Initiatives
"Rhode believes in the reduction of overconsumption and the inclusion of our community in the process. From our limited product releases to consciously-sourced ingredients, we are committed to mindful skincare, every step of the way."
One of the brand's most impressive sustainability features is its packaging choices.
Whenever a customer purchases a Rhode beauty product, it arrives in zero-waste Boox boxes. This is a remarkable shift away from traditional single-use shipping boxes as they yield a substantial 70% reduction in environmental impact.
The Boox boxes are not only eco-friendly but also designed for reusability. They can be used for 12 times before needing a replacement, significantly reducing long-term waste.
Like Rare Beauty, Rhode Skin packaging does not use bubble wrap and excess packaging materials. If Boox boxes use inserts, they make them from recycled paper and source them from the FSC.
The brand also makes it easy for customers to return their Boox boxes by simplifying the process.
To return the box, customers simply need to scan the QR code on the box's interior and follow a few easy steps. This user-friendly process encourages customers to participate in Rhode's sustainability efforts by conveniently returning their packages to a local return location.
Ingredient Sourcing and Transparency
"Rhode is dedicated to making products based on science and great formulation, simplifying many of the mysteries and complex narratives behind efficacious skincare."
Again, like Rare Beauty, Rhode Skin offers a range of vegan, gluten-free products that cater to all skin types, including sensitive skin. Their products distinguish themselves from others because they never test them on animals, even in countries like China, where it is a common practice.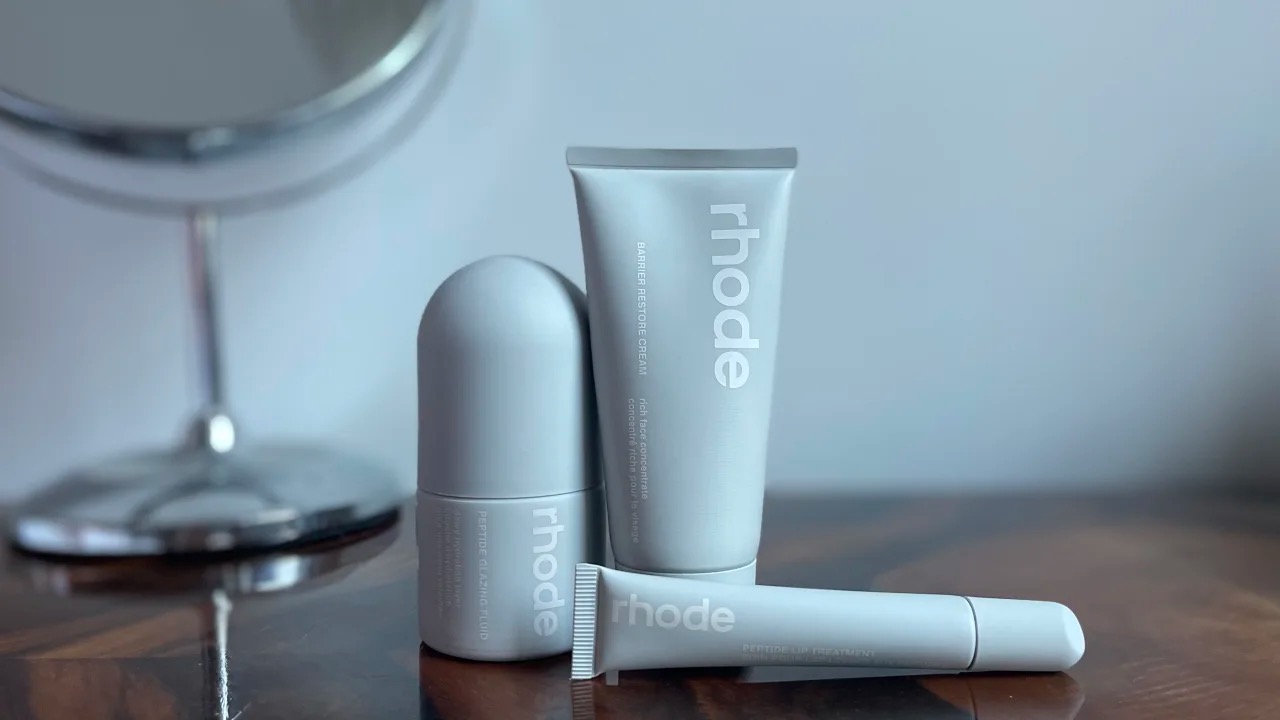 Beyond the eye-grabbing cruelty-free label, the products contain high-performance ingredients for all skincare types and sensitive skin. These include ingredients such as peptides, squalene, and niacinamide.
Considering that Rhode Skin is vegan, it means they use plant-derived squalene, which is a perfectly natural and sustainable ingredient.
Additionally, the brand uses sustainable Cupuaçu butter. Many indigenous Amazonian tribes have used the fruit for generations in products like ice creams, juices, and skincare due to its jam-packed antioxidants.
Extensive studies have shown that Cupuaçu can be grown sustainably without contributing to further harm to the world's already dwindling rainforests. Moreover, this sustainable farming practice is an effective income source for local farmers.
Despite its popularity among Gen Z, Rhode Skin needs more transparency in disclosing its ingredients' origins and sourcing practices. If the company were more forthright about its ingredient supply chains, it would undoubtedly increase consumer trust in its products.
Who is the Sustainability Champion?
Both Rare Beauty and Rhode Skin offer impressive options. However, Rhode Skin comes out as the slim-margin winner.
Rare Beauty is commendable for its commitment to sustainable packaging. However, undisclosed fragrances and mica sourcing continue to be a pressing sustainability concern.
On the other hand, Rhode Skin stands out for its innovative zero-waste Boox boxes and easy-to-use return process. To top it off, the brand prioritises high-performance ingredients and ethical practices, such as sustainably sourced cupuaçu butter.
While there is room for improvement in ingredient transparency, Rhode Skin is moving in the right direction.
---
Editor's Note: The opinions expressed here by the authors are their own, not those of Impakter.com — Featured Photo Credit: Rare Beauty and Rhode Skin.