Tania is an advocate, activist and volunteer from Mexico, living in New York City. Her interests include recycling, composting, and sustainable style and fashion. She has been promoting the sustainable lifestyle through her Instagram account, Sustainably Stylish.
In the photo: Some of Tania's Instagram posts. Credit: Tania.
How did Sustainably Stylish begin?
It all started with The True Cost documentary. At the time I was working on StyleLend (a peer to peer rental marketplace) and I always mentioned how renting was more sustainable, but I myself didn't really know much about it. So after the documentary I decided to not buy anything fashion related for a year. After this first year I decided I would only buy used fashion. Now, three years in, I've incorporated buying sustainable and ethical brands as well.
What is the goal with your initiative and who is your audience?
My goal was to educate and inspire. When I started I felt that sustainable fashion was not readily available or fashionable yet, and I did not see many regular girls wearing it. I wanted to show that you can rock fashion sustainably in your everyday life.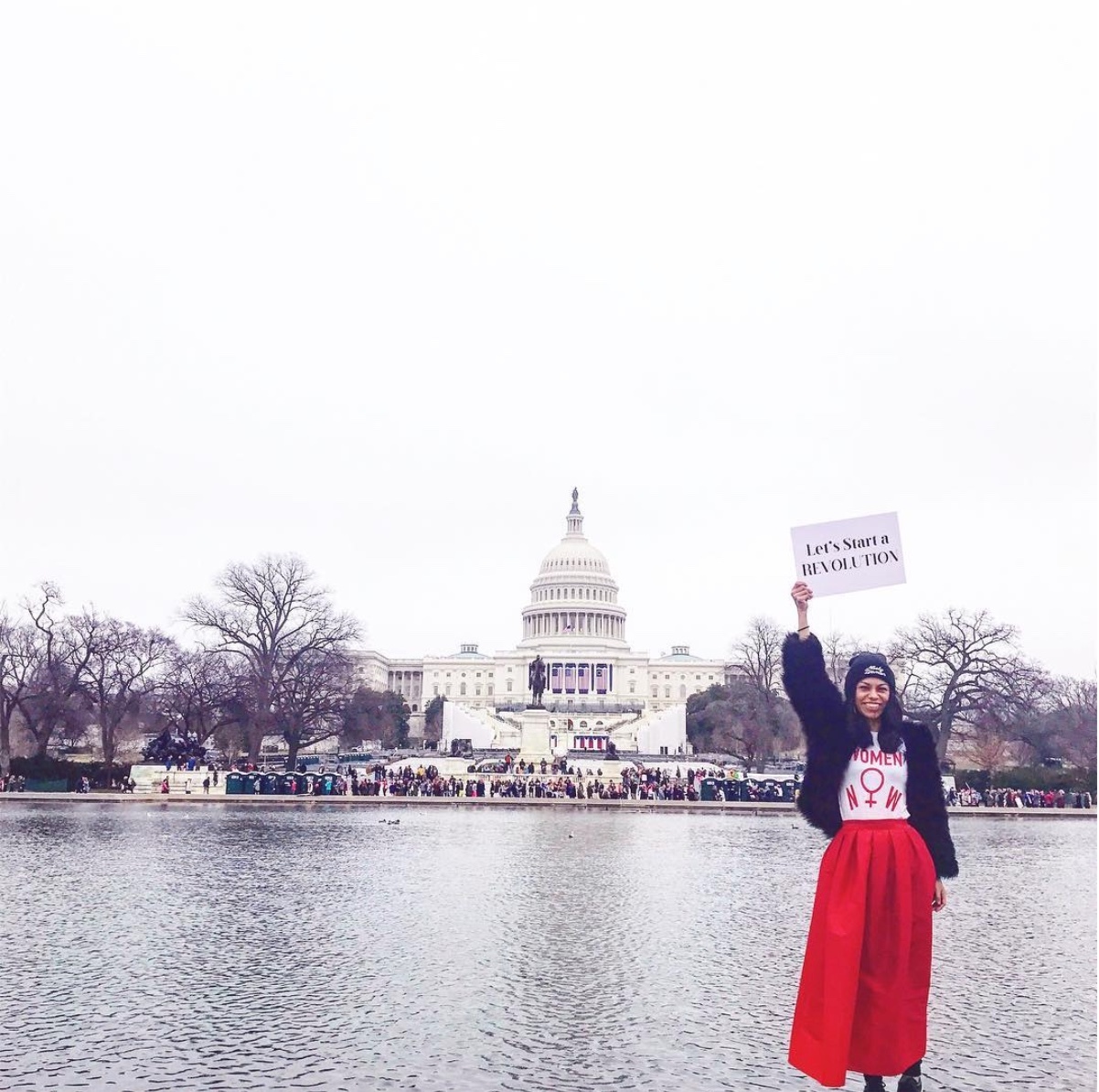 In the photo: One of Tania's Instagram posts. Credit: Tania.
My audience is women 18-35 mainly in London, New York & L.A. Women who are trying to learn more on how to incorporate the sustainable lifestyle into their lives.
Have you faced any challenges relative to your growth? How do you overcome these challenges?
Totally! Always being conscious of what I buy is hard, there are times I walk by a store see something good and want to buy without questioning the sales person on the sustainability of the item. I've had a couple times where I did buy a product and I try to not be hard on myself. I also wanted to live a zero waste lifestyle and realised it was so hard! I failed at not producing waste so I re-evaluated and made adjustments that fit my life. Now I am not 100% zero waste but I'm definitely much better than I was before.
How do you think your work impacts our society, if not the world?
The biggest aspect I think is awareness. I offer an insight on sustainability, showcase new brands & also call out brands who aren't sustainable but should be.
In the photo: One of Tania's posts relating to climate change. Credit: Tania.
What advice would you give to young women entering male dominated fields? 
Don't give up, keep going after your dream regardless of the imbalance. Work as hard as you can, remembering that there is always someone else willing to work harder for that same job. And to not be afraid to stand up for what you believe.
What does the future of Sustainably Stylish look like for you?
Hopefully continuing to inspire other women & show case more beautiful brands and awesome founders.
In the photo: One of Tania's Instagram posts promoting recycling of textiles. Credit: Tania.