This is the third article in the series "Our Sustainable Future". The first article is here and the second is here. The author is a filmmaker who lives in the U.K. and she records for us how she became a "conscious consumer", with a new lifestyle on a path to building a sustainable future for herself and her family. Here is more about what changes worked for her, this time in the kitchen. 
Tackling plastic in the kitchen is a huge undertaking and from my experience so far, I can say that it takes a long time to find suitable swaps that not only do the job but will work for you and your lifestyle. Finding the right shops promoting zero-waste is getting easier, but still, they can't be found around the corner.
 So far in my hunt for zero-waste swaps and shops, I've located two local stores that are plastic-free and zero-waste, and one farmer's market stall. None of these offer fresh fruits and veggies. In one of them, the selection is rather minimal, and in the other, they don't have any fresh goods. So not ideal.
At https://hellotera.com/ you will be able to learn how to live more sustainably, how to track your carbon print and make changes to reduce your waste.
Before the pandemic hit our shores, it was still possible to buy plastic-free fruits and veggies at our local farmers' market, but now most veggies and some fruits, including seasonal berries, are squished and squashed into plastic containers and bags. This culture of putting all the fresh foods in plastic drives me completely crazy.
Whenever possible, I try to buy fruits and veggies plastic-free. Over the past year, it has become increasingly common for supermarkets not to cover everything in plastic. But still, the supermarkets have a long way to go. When I go food shopping, I take with me linen tote bags, which I use for packing fruits and veggies, such as carrots, mushrooms, potatoes, apples, pears, lemons, anything that I can buy loose.
I prioritize buying as many fruits and veggies that aren't "lovingly" wrapped in plastic. I can already tell that it has reduced my family's overall rubbish production. However, the shift hasn't been as massive as I would hope for. The pandemic has proved to be a substantial setback for the plastic-free movement since even the local farmers' market was forced into embracing more plastic.
As a society, we don't recycle 91% of plastic. And even the plastic that gets recycled, the mere 9%, cannot be recycled for eternity. The plastic bags, in which pastries, veggies, and fruits are usually packed cannot be recycled at all and will end up in the landfill somewhere trying to decompose for millennia. 
Quite surprisingly, the British supermarkets aren't as sustainability friendly as some of the chains in my native country, Poland.  Relatively few supermarkets in Poland sell plastic-free dry goods, and most fruits and veggies come plastic-free. However, in recent years the habit of covering everything and anything in plastic has started gaining traction in Poland too.  
As of this writing, I don't know if any of the smaller Polish shops or supermarkets offer refillable cosmetics or cleaning products, but the selection of vegan cosmetics and more sustainably packaged beauty products is larger than in the UK.
At the moment, all British retailers charge 10p for plastic shopping bags, but customers simply don't care if they pay 10p for a bag or not. In my opinion, the price should be much higher if they want to encourage the public to stop using plastic shopping bags.
In my quest to reduce our plastic consumption, my husband started using containers at our local shop to buy meat and cold cuts. When he did it the first time, he was pleasantly surprised that the sales assistant didn't object. He used the trick I picked up from the Zero Waste crowd; if you just hand over a container to the sales assistant, instead of asking them first if you could use it, they will assume that you've done that before and won't ask questions. If you ask if you could use your container, it's likely they will disappear, asking other staff members or managers what they should do. If there is no policy in place, the shop assistant can refuse to use your boxes/containers.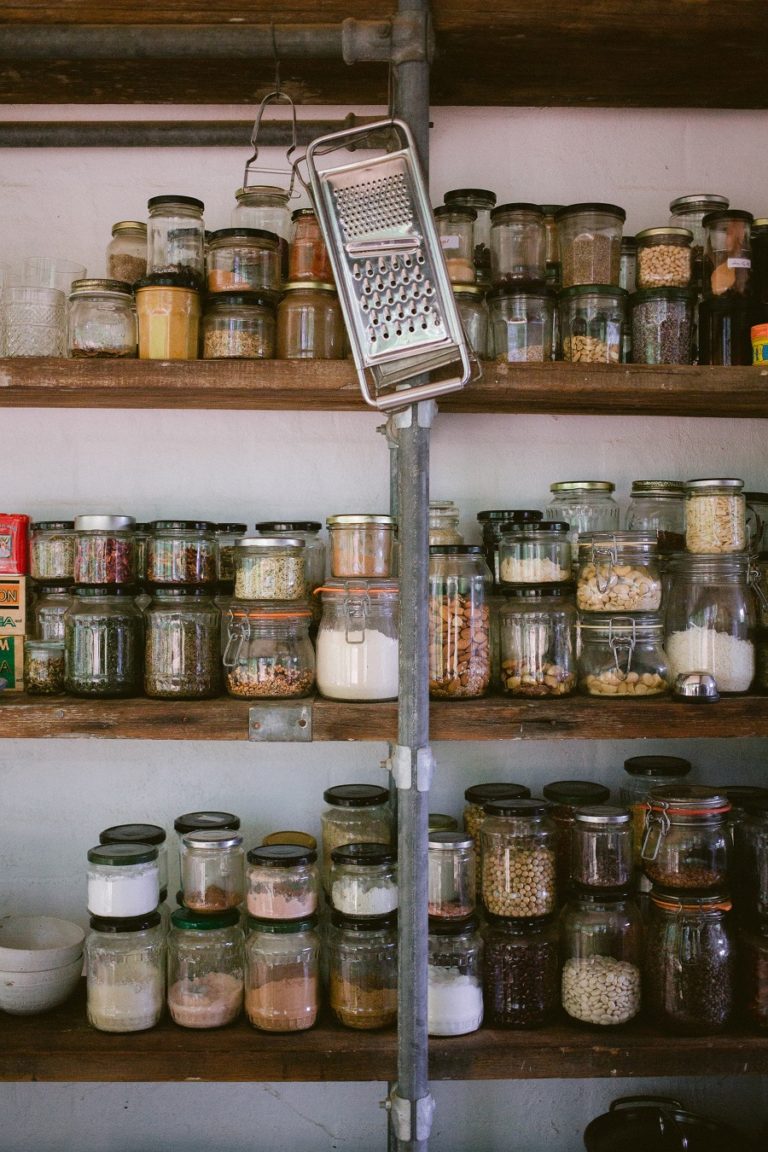 Not wrapping meat, cold cuts, or cheeses reduces masses of non-reusable and non-recyclable plastic, so it's a step in the right direction. When I was a child, all the products were wrapped up in ordinary paper, not paper with a plastic underlayer. Maybe that could be re-introduced.
We started shopping for dry goods in the zero waste shops and only buy small jars of what we needed, instead of purchasing a large package. That type of "buy only what you need" shopping practice is incredibly rewarding. There are so many types of different grains that could be used for various dishes that are impossible to buy in bulk, and zero waste shops offer a lot more choices than supermarkets.
I usually find two different types of lentils in my local supermarket, but in the zero-waste shop, I counted seven. Besides, if I buy a big pack of lentils, I'm stuck with them for some time, but if I buy a small jar, I can try different types of lentils with ease.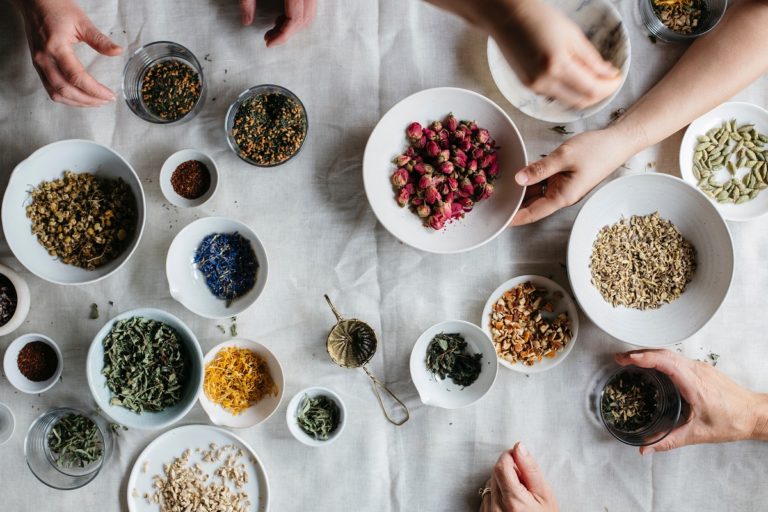 However, I still find buying pasta per grams expensive. As a family, we tend to eat a lot of pasta, so I'm still looking for a solution that will be sustainable and not too costly. 
When it comes to the practicality of shopping in zero waste shops, I personally don't mind carrying jars or small bags with me. It feels pretty empowering because I know that I'm making a difference. If I buy a product without plastic packaging there will be one package less polluting our waters or landscape, and if enough of us make the transition, we can slowly start to think about long-term sustainability, not short-term convenience.
However, food shopping isn't the only place where tons of plastic are used and end up in our kitchens or kitchen waste. If you want some help taking care of cleaning and disposing your waste, check with your local restaurant hood cleaning service to see their rates.
If you have a washing machine in the kitchen, you will most likely use laundry powder and a laundry conditioner. For a long time, I used to buy laundry powder in a big box. However, even though the container was made of paper, it was still a waste, right?
After pondering and researching, I decided to give a Laundry Detergent Eco-Sheets a try. The 60 sheets come in paper packaging that is fully biodegradable. The sheets dissolve inside the washing machine during the process. I've been using it for over a month now. Unfortunately, the eco-sheets don't remove heavy stains (toddlers' muddy clothes) and aren't very efficient on the delicate cycle. Another alternative is to drag a large bag to the zero-waste shop and buy the laundry powder there.  
When it comes to the laundry conditioner, I refilled my bottle in the zero-waste shop. Surprisingly it was only slightly more expensive than buying another large plastic container (5 litres) from Ecover. Companies such as Ecover must do better than encourage customers to buy new plastics. Perhaps collecting plastic containers and offering credit towards other products should be something the marketing department could start refocusing on. The circular economy is happening, and companies that pride themselves as environmentally friendly have no more excuses not to collect their plastic containers/waste. I know that people DIY laundry powder or washing up liquid, but I'm not one of them. Been there, tried it, not working for me. 
Another thing that we have recently changed that I wasn't even planning on changing, but necessity is a necessity, was a kettle. The plastic one was replaced with a steel one. So far, the kettle has been the biggest item I've replaced in my kitchen. My choice was purely driven by sustainability and environmental impact more than by the price. However, the costs of the sustainable swaps will need to come down for the general population to be able to afford the shift towards a more sustainable economy.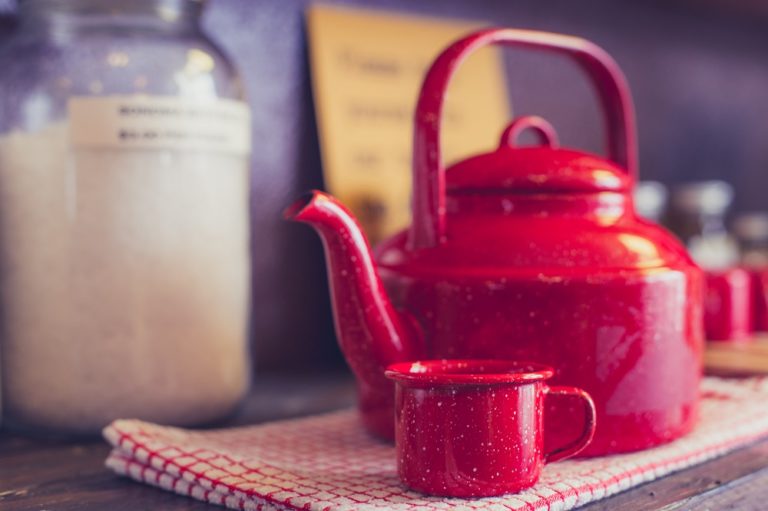 Other smaller but no less significant changes I've introduced in the past couple of months include:
Cupcake holders. I didn't realize, but not all cupcake holders are recyclable or compostable. I might have to invest in the metal once at some point to avoid waste altogether.

The reusable lid set. Some people in the eco-minimalism community don't like those, but frankly, I don't want to move my food from one dish to another or leave it to dry, even in the fridge. My hubby buys his weekly meat supply, which he freezes. For years he used cling film to wrap it up, but recently I got him reusable freezer bags. That helps to cut down on a ton of cling film.  

The non-recyclable aluminum foil was replaced with the recyclable one. 

The baking sheets were replaced with recyclable ones. I might just use no baking paper at all.  

I replaced my washing-up sponges with a bio-degradable one and a brush. I haven't used much of the brush, but the bio-degradable sponge is just fantastic. I needed a bit of time to get used to it, but I love it now.

I used to use a ton of kitchen paper towels for wiping the table. I replaced this massively wasteful activity with biodegradable wipes, which I love. They dry out fast, are fully compostable and washable in the dishwasher or the washing machine. They clean surfaces perfectly well, and I even used it for cleaning the mirror.

I find that dissolvable cleaning detergent is not only ridiculously cheap (£1.50) but works beautifully on all surfaces, including wood. The smell is divine, and it doesn't leave any nasty side effects on my hands after use.

We started using the beeswax food wrapper for my son's school lunch. He doesn't like it because it's too sticky for him. I will have to get one of those washable sandwich wrappers to see if that works better for him. We will be using the beeswax food wrapper when buying cheese and cold cuts, instead.
I know that I still have a long way to go, and there is so much that needs replacing in my kitchen essentials. However, swapping items from non-sustainable to sustainable requires time and research, and sometimes significant upfront investments. Adapting to eco-minimalism or zero-waste movements is a massive lifestyle change and requires financial planning, and understanding your budget.  
But if you make a list, prioritize items and do it slowly, the "small" change suddenly can turn into a massive lifestyle shift in the positive direction that can help us all try to sustain life on Earth.
---
Editor's Note: The opinions expressed here by Impakter.com contributors are their own, not those of  Impakter.com  In the featured image: Farmer's market Photo by Markus Spiske on Unsplash Other images: Kettle photo by Photo by Dayne Topkin on Unsplash – other images by Luisa Brimble on Unsplash