The Danish capital of Copenhagen is often considered among the leading proprietors of innovation in sustainable living. One of the most significant tenants of this ideology is architecture and the practices used in these sustainable building principles. In order to make the construction process successful, materials like metal building kits are definitely an essential.
The following are four examples of how Copenhagen is pushing sustainable architecture as of 2018.
1: Green Lighthouse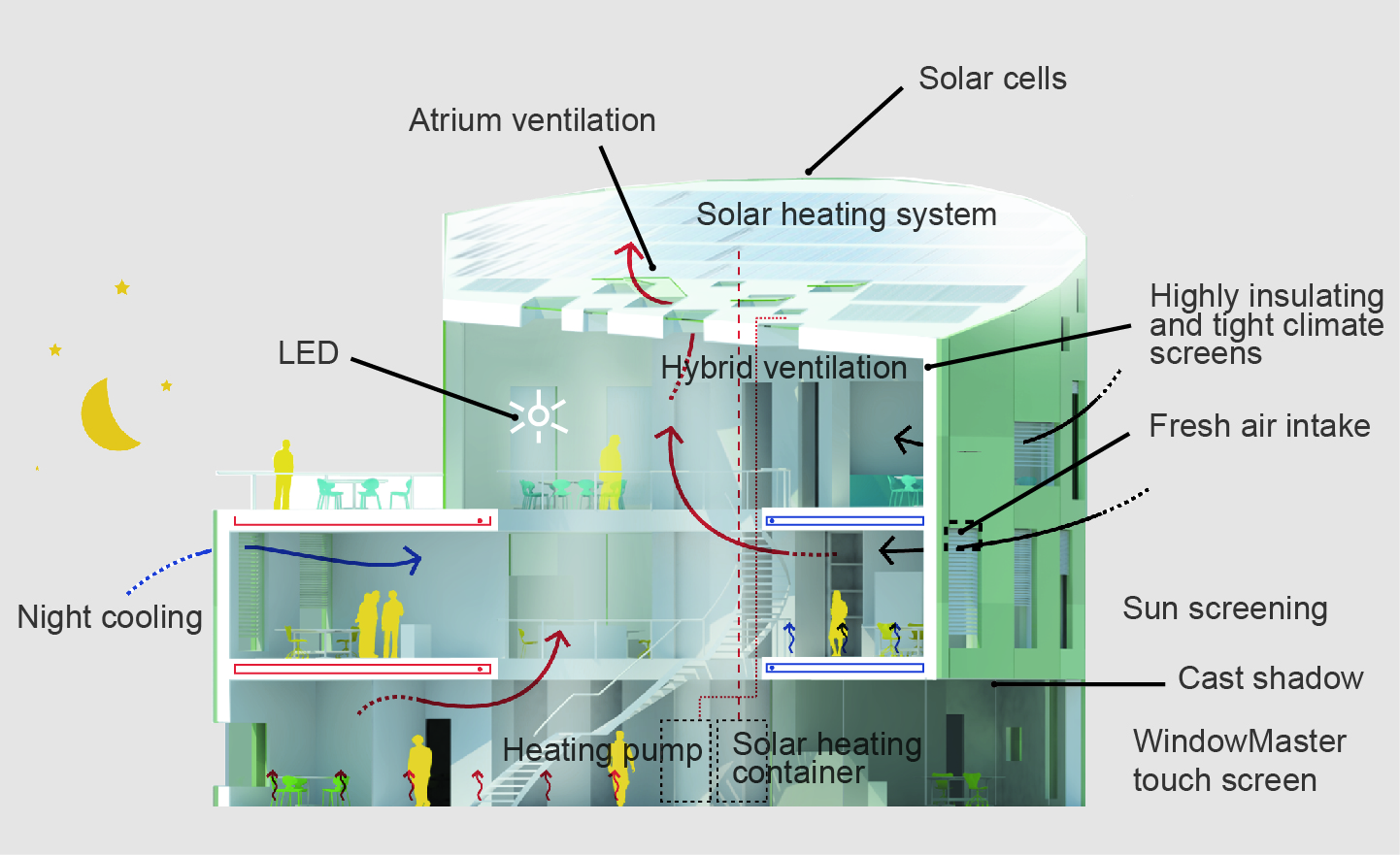 In the Photo: Cross-section and infographic of Green Lighthouse  Photo Credit: Window Master
The Green Lighthouse is a piece of architecture designed by Christenson & Co and is built around both energy and emissions efficiency. The striking building is CO2 neutral and draws the majority of its power from solar energy, consuming around 75% less energy than the average conventional building.
While the Green Lighthouse was built back in 2009, its intelligent use of technology is still impressive today. Shutters which follow the path of the sun throughout the day, LEDs which automatically adjust to daylight levels, natural ventilation systems and a subterranean energy storage solution for colder months all work in tandem to establish a vision for what the future of sustainable living may offer. To build such structures, signages such as heras fence banners can also be used in order to increase site safety.
2: Amager Bakke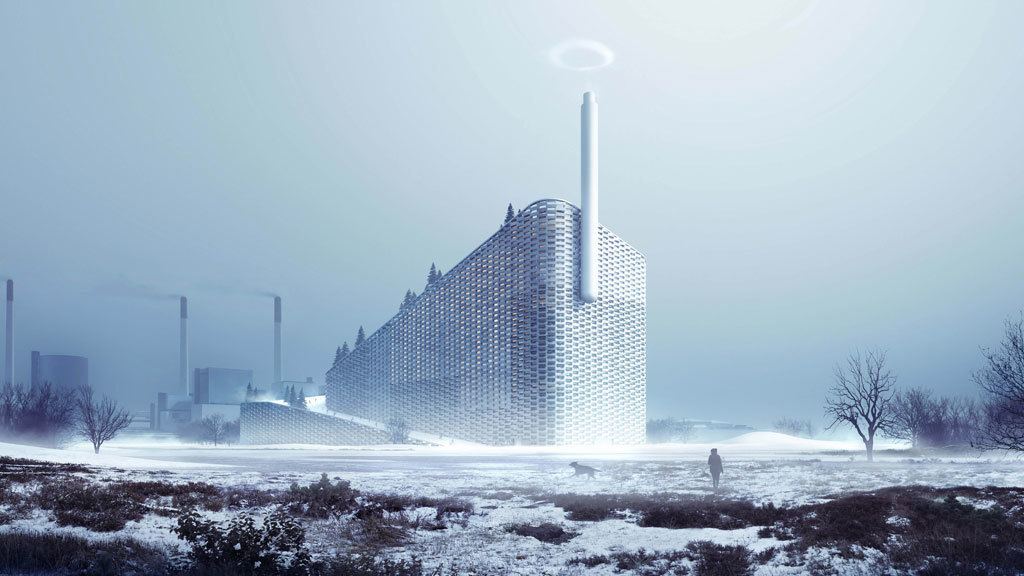 In the Photo: Artistic Render of Amager Bakke during winter  Photo Credit: Bjarke Ingels Group
Amager Bakke, also known as Amager Slope or Copenhill, is an incineration plant located in the region of Amager in Copenhagen. As one would expect, the facility converts waste into heat and electrical energy which is then used to power some 550,000 Danish households. The difference with this particular facility however, is that it will boast an efficiency of 107%, a figure which will be the highest in Europe when it launches in December of this year. Consequently, the electrical power produced by the plant will be low carbon and ease the crucial transition away from the burning of fossil fuels and around 20% of waste will be recycled into materials for road construction.
SLA Architects were commissioned by Bjarke Ingels Group to design the structure and the architectural design of this building adds significantly more functionality, as its sloped form means it can be converted into a ski slope during winter. The plan for Amager Bakke is to house four ski slopes, as well as climbing walls along the sides of the building.
3: Copenhagen Islands Project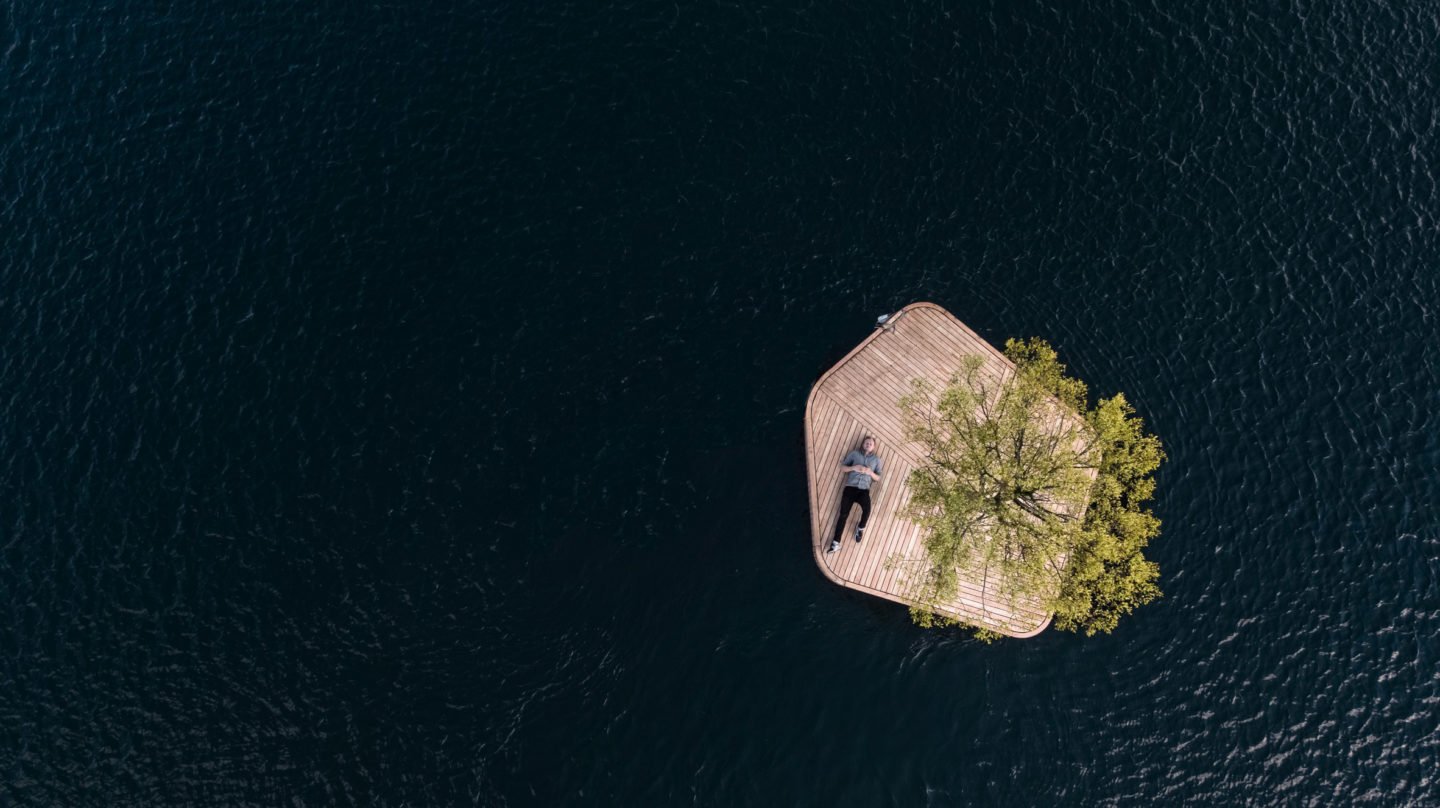 In the Photo: Man resting on a man-made island in Copenhagen's harbour  Photo Credit: Christian Emdal
The Copenhagen Islands Project is an ambition which entails constructing a number of man-made islands in and around the cities various harbours. The purpose of the project, designed by Fokstrot, is to combat the narrowing public space on the harbour-side due to urban development, and to provide the public with new recreational spaces to occupy. Some will be fairly rudimentary, while others will even feature buildings such as cafes, but the eventual goal is for all of these composite islands to be interlockable for special events. The first of these islands, CPH-Ø1, has been built and more will soon follow.
4: Building on Demand
In the Video: Timelapse of BOD construction  Video Credit: 3D Printhuset
Building on Demand, or BOD, is an initiative designed around sustainable construction, specifically focusing on the reduction of material waste. The premise, devised by 3D Printhuset, revolves around taking 3D printing to the next level and using the technology to print functional buildings and homes.
The first foray for this concept began construction in September and is set to be completed by the year's end. The building, while a little on the small side at 50m², will be used as an office hotel building and is to be made primarily from eco-friendly concrete composed of recycled sand and tiles, if you want more information about this check with polished concrete Gold Coast to know your options.
This composite concrete will use approximately 2.5 tons less concrete than simply concrete alone, and as this material is such a large contributor to CO2 emissions, this is a significant benefit for the environment. The building will also make use of recycled insulation and overall will cast off little waste because of the 3D printing technology.
---
EDITOR'S NOTE: THE OPINIONS EXPRESSED HERE BY IMPAKTER.COM COLUMNISTS ARE THEIR OWN, NOT THOSE OF IMPAKTER.COM  COVER PHOTO CREDIT: 3dprinthuset