Our way of life has drastically changed since the pandemic. COVID-19 continues to impact the world economically and politically, affecting all aspects of what we call 'normal life', and our kids are disproportionately affected. An article published by the United Nations Office for the Coordination of Humanitarian Affairs (OCHA) states that 'In recent surveys by Save the Children, of over 6000 children and parents in the US, Germany, Finland, Spain and the UK, up to 65 per cent of the children struggled with boredom and feelings of isolation.'
If you're a parent, preventing children from getting bored at home or helping them continue their education through pandemic-related disruptions is difficult, but necessary. So what are some sustainable activities that are enjoyable, educational, and sustainable for kids that can be done at home? Here are some ideas:
Travel around the world virtually
Who wouldn't want to go to different countries and learn about their culture, food, and historical places? Though the pandemic has greatly affected our ability to travel, let your children, and travel (even better with the whole family) to different countries virtually. 
To mimic the experience of travelling, let your children create their own passports, while parents create boarding passes. Parents can put a stamp on the passport for every country they have visited. 
To make kids look forward to their virtual travel, parents and children can determine which country their children will visit every week. Give your children about 2-3 days to learn about that country and ask them to draw or write about what they've learned. Allow them to describe their own experience in their own way. Note to parents: ensure that travel sites they will visit are pre-approved by you!
Not only did virtual travel not cost you anything, it also did not produce any carbon emissions!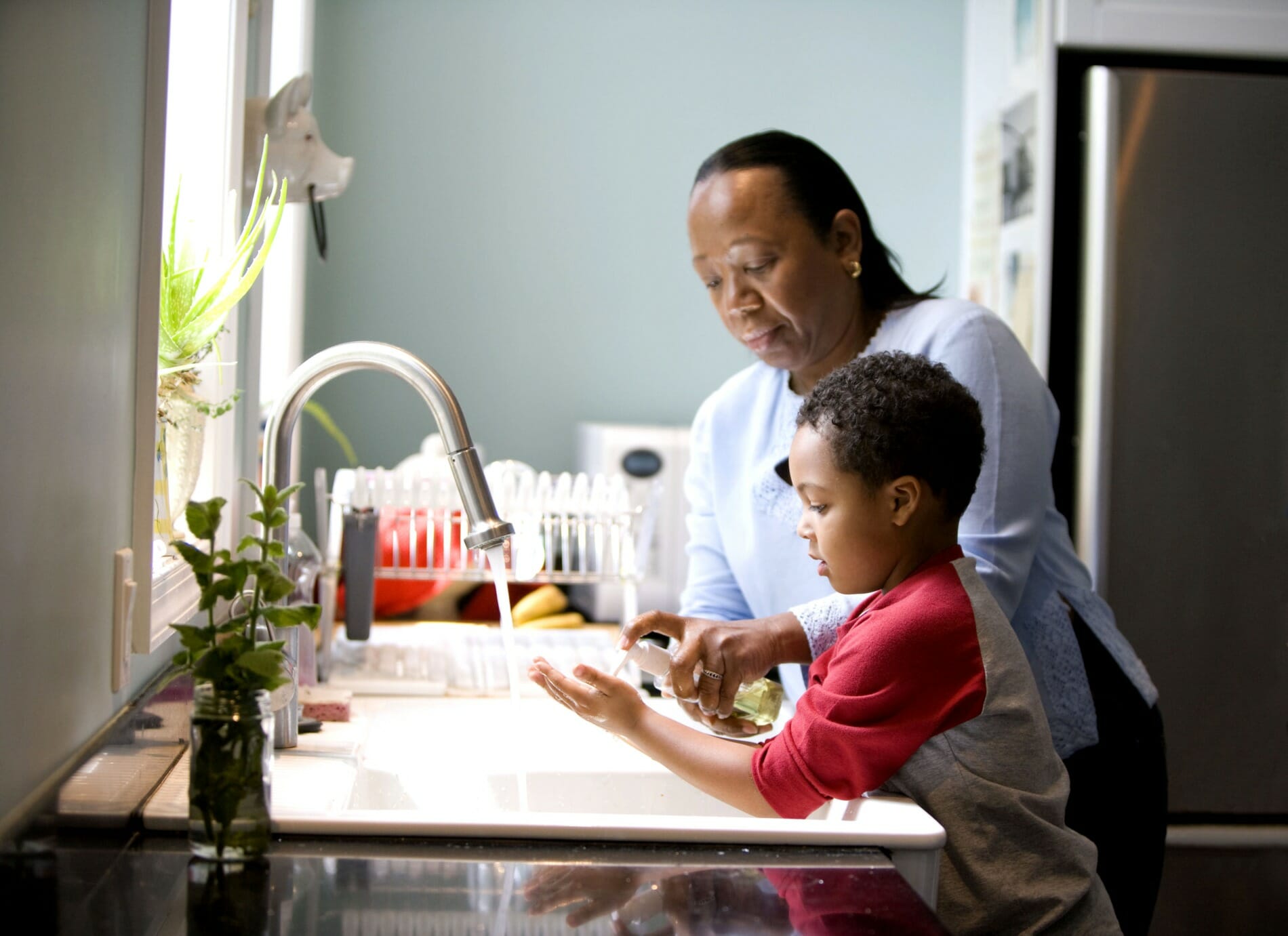 Cleaning Cloth Project
Do you have old clothes that are too worn out to donate or be re-sold? Why not turn them into a cleaning or bathroom cloth? You and your kids can choose clothes or any kind of fabric and make them into cloths. Since this project involves sewing, parents' supervision is needed. 
Once you have made the cloths, allow your children to use them for cleaning their rooms or other surfaces. 
Container Gardening
Do you have any plastic bottles, wooden boxes, old toy trucks, baskets, or tin cans lying around that you've been wanting to repurpose? Container gardening might just be the solution you need. Teach your kids how to grow plants in these containers and ask them to monitor their growth. 
This activity can be done indoors. Here are some ideas on which plants and vegetables are suitable for container gardening. 
Homemade Cleaning Products
We might not be going out as much but doing laundry is still part of our household chores. Why not involve kids in making your own homemade detergent that is sustainable, effective, and safe? Check out this article from The Guardian on how to make an environment-friendly detergent or take a look at our list of safe and natural cleaning products you can make at home with your children. 
Compost Bottle
Since you and your kids are doing container gardening, why not make a compost bottle, too? Let your kids do the compost and use it in their own container garden! This is one way of repurposing old plastic bottles and using organic food waste in your home instead of throwing it out. For more information about composting, check out our article on how to conquer composting.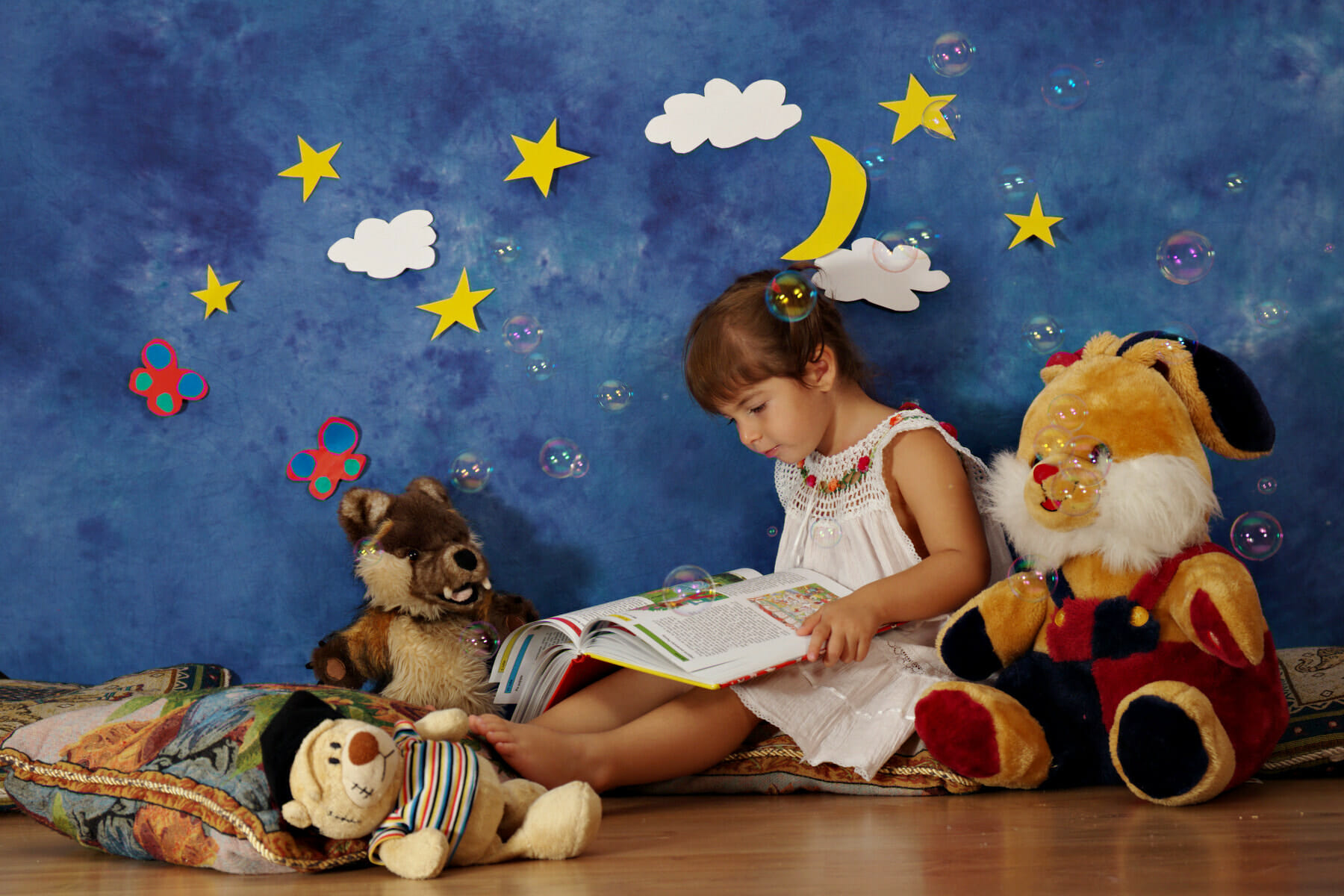 Storybook about recycling or reusing items
If your child is into writing, give them the opportunity to write their own story about recycling and reusing items. Let their imagination run wild and see how they picture themselves protecting Mother Nature. It's a great way to instill a sense of stewardship in them. Kids can collage pictures from old magazines, use coloured paper, and other reusable arts and crafts materials to make their storybooks.
Once they're done writing their stories, set aside family time to listen to them and allow your child to be the 'Sustainable Storyteller.' Collect their stories and share them with other kids and parents and get a little book club going!
---
Editor's Note: The opinions expressed here by Impakter.com contributors  are their own, not those of Impakter.com. — In the Featured Photo: Kids playing outdoors. Featured Photo Credit: Stock Snap