In 2017, Suncast, a Chilean startup came to light with the purpose of optimizing the generation and maintenance of renewable energies. Today, Suncast has been invited to several clean-tech and renewable energy forums, events, and contests, which is a major achievement for the Chilean and Latin American startup sector.
What is actually bringing Suncast to the forefront in the renewable energy market is the pressing need for their accurate forecasting and O&M (operation and maintenance) services.

The implementation of solar and wind energy is increasing exponentially, however, scaling up is not that simple. There are various hurdles to large-scale solar and wind energy operations that energy companies need to be aware of – the biggest one being their intermittent nature due to their dependency on weather conditions, which can cause fluctuations and instability in power outputs.
This calls for efficient forecasting services that collect and combine data of weather conditions and the power plant's operational history, to provide accurate predictions to central operators that overlook the energy output of renewable energy farms.
Another major hurdle for solar farms specifically, is that, for the maximum energy output of these farms, each panel needs to operate at peak capacity. Monitoring each panel is therefore crucial in order to carry out maintenance services. That includes removing dirt accumulation, as well as provide specific adjustments exactly when needed.
This is extremely difficult in solar farms that have thousands of panels stretching across acres of land, often in very remote areas. Again, for maximum optimization of solar and wind farms, accurate O&M services that are highly predictable are necessary in order to optimize solar and wind farms to their maximum capacity. 
Suncast is a company that took these hurdles very seriously. Constanza Levicán, CEO of the Chilean startup, mentioned to me in our interview that it all started back when she was still at university pursuing a degree in electrical engineering. Together with two other classmates, she felt the need to create something impactful for our planet: 
"We had the goal to create a technology that could have an impact on our society in terms of clean-tech and sustainability. This is when we started looking at renewable energies and created Suncast. Based on my previous expertise as an electrical engineer, with Suncast we started using satellite images to understand weather conditions amongst other things, and apply this knowledge to help improve the future of our planet, which is under threat because of climate change – because of the things we are doing to produce energy coming from fossil fuels. The people who live close to places where energy from fossil fuels is produced inhale extremely polluted air; there are places in Chile where people are living under very critical conditions because of fossil fuels. So we created this technology to promote solar energy in some way."
The next step for her was to find a business opportunity in the market where her vision to make a powerful contribution in the clean-tech sector could come to fruition. This is when she found out about the need for solar and wind power plants to provide quick and accurate forecasts. Since solar and wind energies are variable energies that depend on weather conditions, power plants are required to send forecasts.
---
---
In Chile, power plants need to report forecasts 3 times per day to central operators in the country that calculate and organize all the operations in the solar and wind energy market to ensure its stability. With her expertise in electrical engineering and understanding of satellite images and weather forecasts, Constanza knew that she could provide a service that could calculate these forecasts in a much faster and accurate way.
Suncast's Energy Forecasting and Predictive Maintenance services make use of Artificial Intelligence and Machine Learning to provide extremely accurate and reliable services. 
"We build this system thinking about maximizing the profitability of solar power plants."
For reliable Energy Forecasting services, their models use the latest techniques of Machine Learning that consider the localized weather and the historical energy yield of the power plant. When it comes to reliable Predictive Maintenance services, their systems apply both Artificial Intelligence and Machine Learning to estimate the soiling in photovoltaic modules, assess losses, schedule cleaning, and evaluate the weather, while generating alarms in case of rainfalls.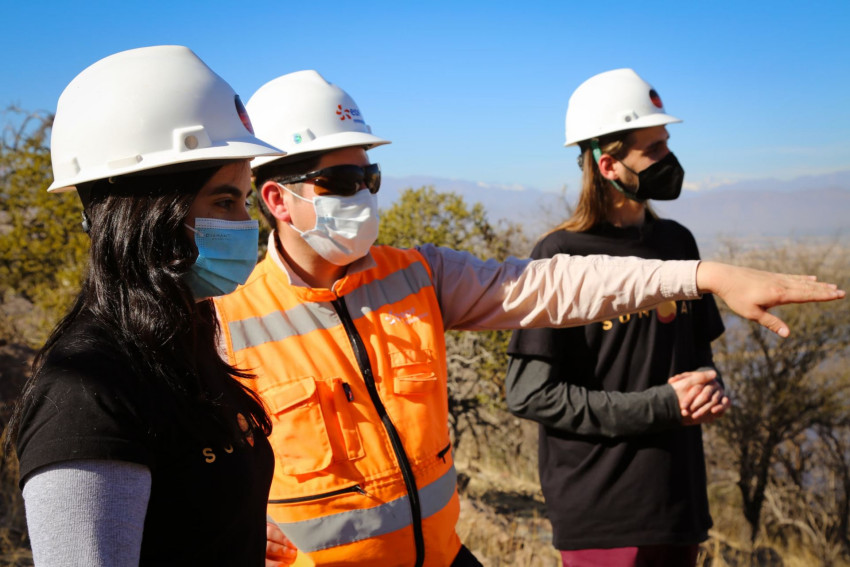 As for their biggest accomplishments, Constanza points out that it was a big step for their company to find validation in the market:
"It may sound very easy but it's one of the most crucial points that decide whether a startup can make it or not. Good and accurate results when we tested our technology enabled us to sign our first contract with a client. As for now, we have contracts with 7 companies that are in Chile, but also in Europe and North America. With those clients, we can scale up from one power plant to twenty or even more in the future. So signing a contract with these big companies is very difficult and we already signed some of them." 
Constanza and her team have big plans ahead: so far their services have been focused on solar energy, but now they're planning to provide forecasting services for wind energy too. 
At the same time, Suncast is working on its expansion in the Latin American renewable energy market.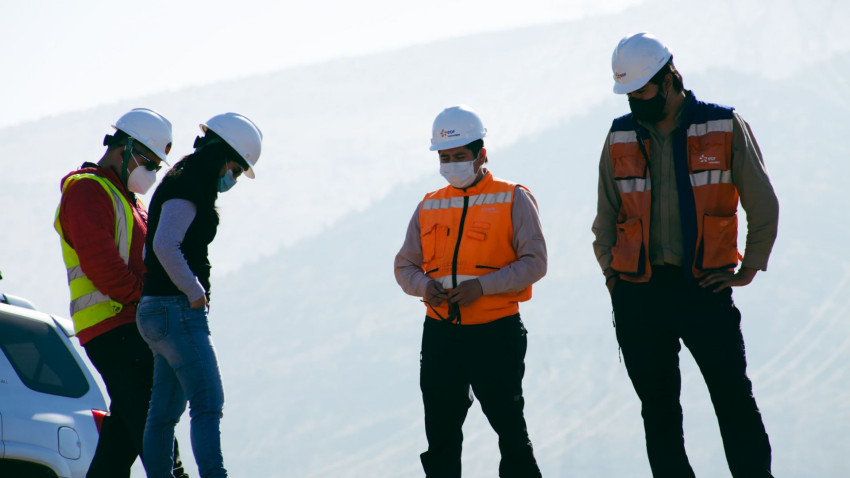 For next year, they're working on strategies for internationalization, for which their participation in the Industry Growth Forum 2021 was already a big step to accomplish this goal. Suncast was selected as one of the forty best startup companies in the world to participate in this forum which is organized each year by NREL (the National Renewable Energy Laboratory), bringing together clean-tech entrepreneurs, investors, and industry experts. 
The invitation to be a part of this forum was not only a reassurance for Constanza that Suncast is on the right path, but it was even more special for them to be the first Latin American startup to participate in this event. "First of all, we are very proud to open a door for Latin American startups in this laboratory (NREL) that is so important in the industry. They are pioneers in so many research and development projects, which is why the market always wants to see what they're doing."
Constanza pointed out that Suncast hasn't specifically had the easiest entry into the market, highlighting the fact that it is a women-founded company, which is unfortunately still very rare in the (tech) startup sector. "Because of this", she says, "we need more visibility. Furthermore, it's important to note that a startup coming from Silicon Valley is not the same as a startup coming from South America. 
We are competing with other startups that are in very rich countries with much more opportunities than we have." 
Taking this into account, it is even more delightful to see that, while being a woman-led startup coming from a country that still doesn't have many funds available for the renewable energy sector, Suncast is growing and expanding, and is being given a spotlight in clean-tech forums and events – thus being a role model and perfect example of how the tech startup industry can, and still has to be, more inclusive. 
---
Editor's Note: The opinions expressed here by Impakter.com columnists are their own, not those of Impakter.com.