Swedish startup STILRIDE raises 3.3 million USD to create sustainable e-motorcycles using 'steel origami' tech. The new funding will help launch the startup's first product: the futuristic Sport Utility Scooter One (SUS1). 
---
The goal of the founders of STILRIDE is to change how high-performance electric products are manufactured and distributed. The manufacturing process will combine in an innovative way steelwork, robotics, and design. 
Once Upon A Time: The STILRIDE Story
STILRIDE is a Swedish technology and design startup. The company builds sustainable electric motorcycles and scooters using a groundbreaking process called steel origami.
Bestfriends Tue Beijer and Jonas Nyvang are the founders of STILRIDE. Together, they pioneered an industrial origami technology called STILFOLD. They have a background in fashion, industrial design, and engineering.
In 2019, the two got the idea for the scooter at a dinner. It all began when Nyvang sketched out the scooter. Then, he used paper origami to build a model. Now that the scooters are launching soon, Beiger says, "It's surreal to have now created a high-spec electric motorcycle that's true to that original vision."
During manufacturing, robots fold single sheets of recyclable steel into intricate, durable structures. These lightweight structures ultimately become the Sport Utility Scooter One (SUS1). This pioneering strategy reduces the environmental impact of production.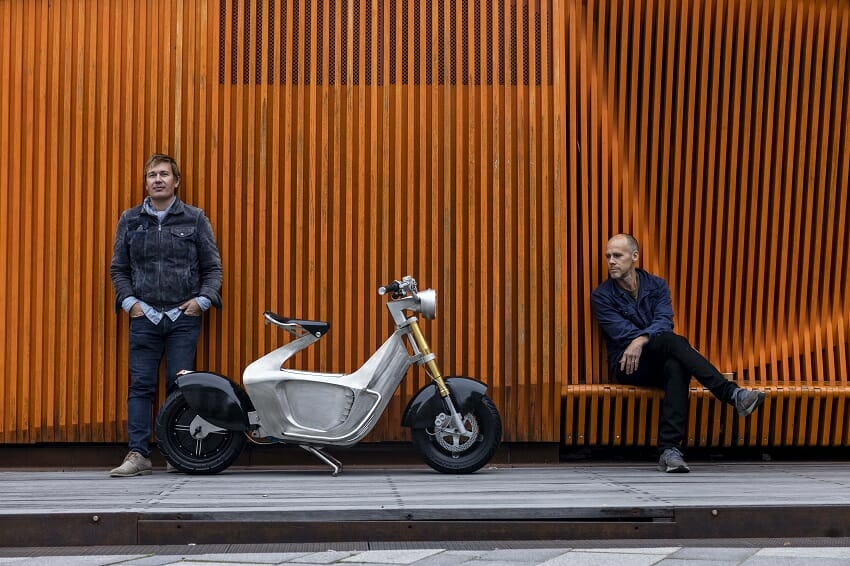 Comparing SUS1 to Traditional Scooters
How does the Sport Utility Scooter One (SUS1) scooter compare to regular scooters? The first major difference is design. Traditional scooters have tubular frames and plastic bodies. In contrast, the SUS1 is constructed by folding sheets of stainless steel over curves, similar to origami.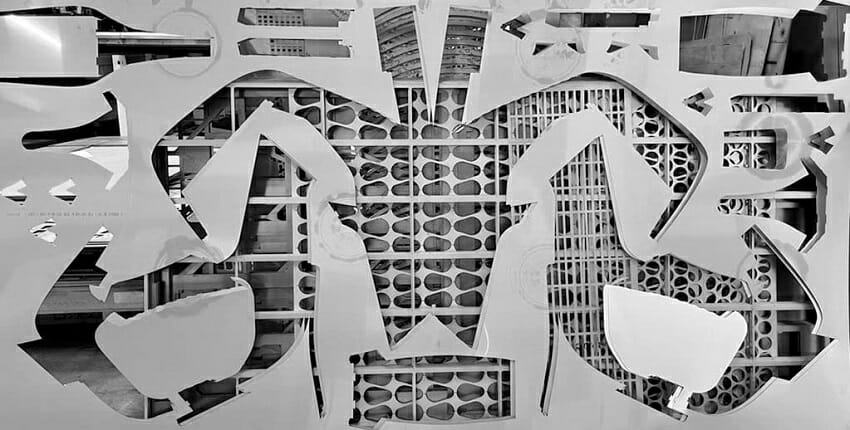 Furthermore, STILRIDE's scooters are sustainable. The SUS1's durable body and distinctive aesthetic requires fewer raw materials and reduce labor costs. Compared to a traditional scooter, the SUS1 requires 70% fewer components. It also drives a 25% reduction in labor costs and a 20% reduction in material costs. This results in less resource waste.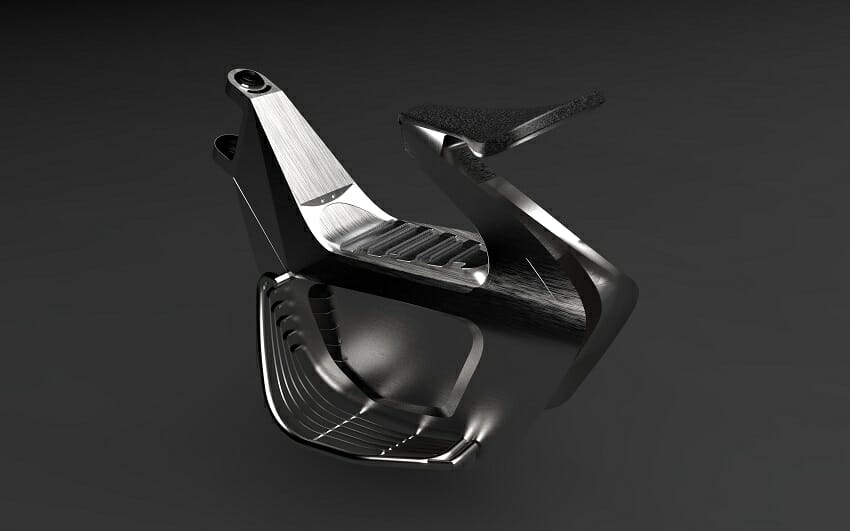 Obviously, the production process will also be different compared to other scooter brands. To reduce the product's carbon footprint, STILRIDE is creating a production process that flat-packs steel sheets and ships them to local factories across Europe. Once there, the sheets will fold and will get a hub motor and battery pack. 
Fast Design Facts:
100+ KM/H top speed

120+ KM cruising range

48v Li-ion battery

11kW= 125cc

STILRIDE mobility software and ride controller app

13-inch high-strength all-terrain wheels

Single disc brakes with twin-piston calipers
---
---
Future Plans for STILRIDE
In recent months, STILRIDE has gained much popularity. There are 90,000 people on the waiting list for the STILRIDE SUS1 e-scooter, with the first pre-series set to be released to European customers in the autumn of 2022. The e-motorcycles will also be available to consumers in the U.S. in 2023.
 Nyvang created the SUS1 for all people of all ages. 
It's designed for everyone and we hope it can be an accessible entrypoint to the world of scooters and motorcycles for those with an eye for style and a love of nature. -STILRIDE Founder Jonas Nyvang
E-motorcycles are the first to have STILRIDE's STILFOLD technology. The next step is to add cargo bikes and trailers to its product offering using STILRIDE new tech.
"The green steel production technique, STILFOLD, is groundbreaking and there are endless application areas, this is just the beginning." – Angel Investor Gustaf Hagman"
---
Editor's Note: The opinions expressed here by Impakter.com columnists are their own, not those of Impakter.com.