For this week's Silicon Valley Insider, we are shifting our focus from pollution and agriculture to another major area of concern for the United States: healthcare. It's no secret that the US Healthcare system has its issues, primary among them is the exorbitant cost.
The US spends more per person on healthcare than any other country, spending $10,224 per person in 2017, 28% higher than Switzerland. With stats like these, it's no wonder we've seen startups arise to combat high prices and create efficiencies in the system. Our featured company this week, Intellivisit, has developed a tool powered by artificial intelligence (AI) to help physicians triage and treat patients more effectively without ever having to see the patient in person (asynchronous), and automate certain record-keeping processes.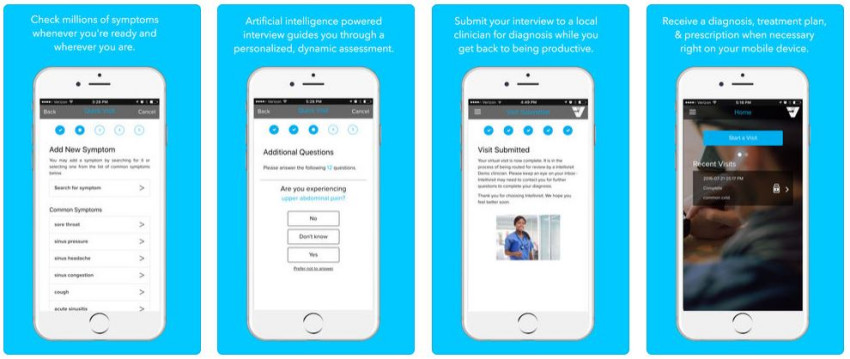 The Milwaukee, Wisconsin-based Intellivisit is currently closing on their first tranche of their $2.5 million financing round. The funds will go towards building out a business development team, strengthening their AI capabilities, and adding new features.

I caught up with Jeff Miller, CEO of Intellivisit, to walk me through their technology and explain how they can help physicians treat minor illnesses asynchronously.
Jeff is no stranger to the ins-and-outs of US Healthcare. He's spent the last 30 years in healthcare consulting with companies like The Farris Group, Navvis & Co., Omniscient-Tech, and others. He's worked on IT projects at the intersection of health plans, health systems, providers, and employers. In an age when tech companies are being founded by young entrepreneurs with only a few years of experience, Jeff is a seasoned veteran with a laser-focused perspective.
"When you talk about asynchronous treatment, you have to include AI in the conversation," Jeff mentioned, in reference to being able to treat patients without seeing or speaking to them. "There has to be an intelligent process to collect the patient data on the front-end," Jeff continued, "without AI in the mix, that would require a huge investment in a high-skilled labor force to conduct the interviews."
---
RELATED ARTICLES:

Silicon Valley Insider: Phospholutions vs. Phosphorus Pollution
Silicon Valley Insider: Cellibre, Applying Cellular Agriculture to Manufacture CBD
---
Intellivisit's platform includes a consumer app and an online physician portal. Consumers are guided down a series of questions in the app by the AI, and when enough information is collected, its sent to the clinic's physician portal as a "case" for review. The case includes all the patient questions and answers, electronic health records (if the clinic integrates the platform with their EHR system), along with a set differential scores between 1-10 for each potential diagnoses identified by the AI. The physician can ask more questions through the app, issue a treatment with a prescription as needed, or route the patient to a clinic location if more testing is required. The AI, which Jeff says included 37,000 MD hours to curate, connects more than 220 million data points between 40,000 symptoms and 4,000 diagnoses, so it can recognize a wide range of illnesses beyond the minor ones (cold, flu, etc.) which makes it an effective triage tool as well.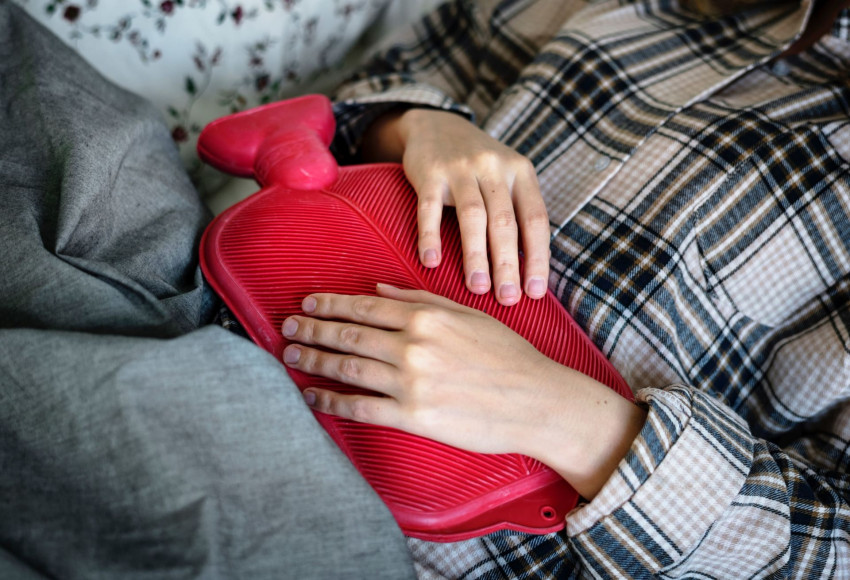 When asked if the AI is the one treating the patient, Jeff answered, "No, what we're really doing is empowering the clinician with AI." He went on to explain that AI is there to conduct an intelligent interview, triage the patient, and make suggestions regarding the potential diagnoses. He also referenced that the AI has been shown in tests to have a 95% concordance with physician triage acuity, so it's adept at recognizing subjective symptoms and assigning a severity level.
Telehealth, or more specifically conducting medical interviews using video tools, has been a hot topic in healthcare over the past several years. MD Live raised $50 million last year to expand its virtual care offering. Dating all the way back to 2015, telephone and video-conferencing telemedicine company Teladoc raised $157 million in their IPO.
"The first generations of virtual care have only automated the old medical model and saved people a drive to the doctor" Jeff responded when asked how Intellivisit is different than the others. "With our clinic partners, we have treated more than 8,000 patients with minor illnesses asynchronously, reducing strain and automating a lot of the labor-intensive record-keeping processes."
Currently, Intellivisit can be downloaded in the app store but is only available to residents of the state of Illinois or Wisconsin (there is also a white-labeled version serving Springfield, IL called MemorialNow). The Company is actively partnering with urgent care clinics, hospitals, and physician groups, and also hopes to offer a B2C model that connects individual doctors with patients by the beginning of next year.
Other deals in the last week that caught our attention:
Check back next week for more impact-focused deals and stories!
In the Cover Picture: Tech Phone Illustration. Photo Credit: Andrey Suslov. 
---
EDITOR'S NOTE: The opinions expressed here by Impakter.com columnists are their own, not those of Impakter.com.