2018 was a turning point: Good for new World Bank lending that was substantially expanded, bad for its "Doing Business" report that ranks countries around the world and serves as the world's top indicator to pressure governments and investors to adopt development reforms. And now,  IMF Managing Director Kristalina Georgieva who was then Chief Executive Officer at the World Bank in charge, inter alia, with the "Doing Business" report, finds herself in the middle of a row around alleged data manipulation which resulted in China's ranking improving in the 2018 report.
In April 2018 during the annual World Bank Spring Meeting, the Development Committee of the Board of Governors endorsed a $13 billion paid-in capital increase which provided its commercial-terms lender, the International Finance Corporation (IFC),  $5.5 billion paid-in capital, and the International Bank For Reconstruction and Development (IBRD)  a $52.6 billion increase in callable capital (This is not the  World Bank Group's soft window the International Development Association (IDA), which is separately replenished every three years). It included a series of internal reforms and policy measures as well. 
The 2018 capital increase nearly doubled the World Bank Group's capacity to about $100 billion annually through 2030, a great "win" for beneficiary clients. 
There was also agreement to raise the People's Republic of China's shareholding to over 6%, while the U.S. slipped ever so slightly. It must be noted that this was done at a time of strong Trump Administration reluctance and resistance. "It's a huge vote of confidence, but the expectations are enormous", said the then World Bank President Jim Yong Kim.
Kim's remark was prescient, but not entirely in a good way. Lurking in the background was questionable manipulations of the "Doing Business 2018" Report data and ranking which many countries look to in attracting foreign investment, including China. 
The report was published on October 31, 2017, and Halloween ghosts have now cast their spell over the reliability of the report and Kristalina Georgieva, who was then the World Bank Chief Economic Officer and is now the IMF Managing Director.
In 2021 the Bank's Office of Ethics and Business Conduct requested the law firm WilmerHale to look into whether top Bank officials were directly involved in pressuring Doing Business staff to manipulate data which resulted in China's ranking improving. Wilmer Hale produced a fourteen-page report which found that Georgieva was "directly involved." (see paragraphs 31 and 32 of the report)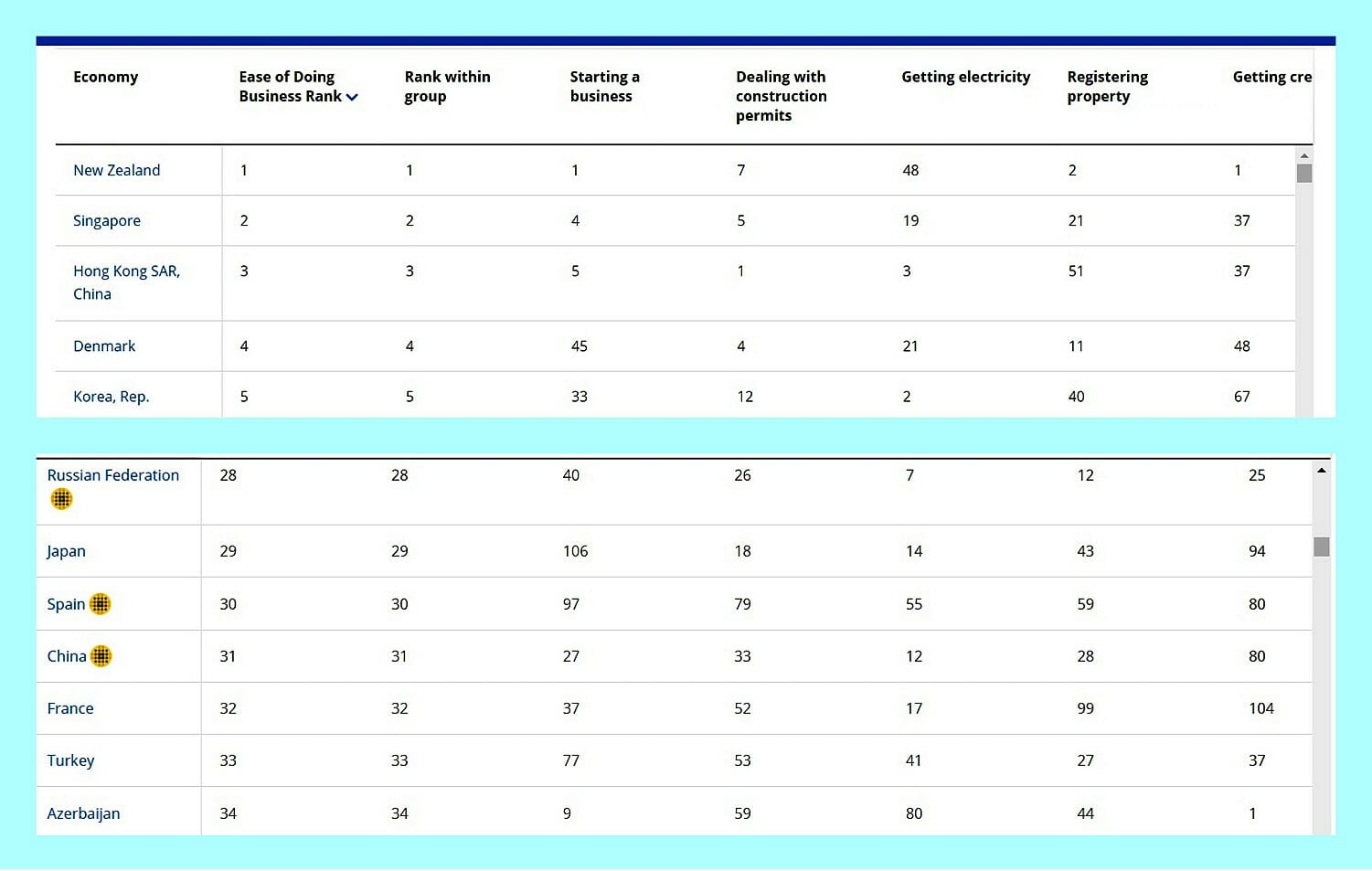 While the Bank has advised it is suspending "Doing Business" there are those who argue it should be reinstated with significant reforms which would shield it from political influence, including some which would shield it from political influence. The subject is likely to be taken up before and during the October IMF/World Bank Group annual meetings.
On September 16, 2021, Georgieva issued a public statement:
"I disagree fundamentally with the findings and interpretations of the Investigation of Data Irregularities as it relates to my role in the World Bank's Doing Business report of 2018. I have already had an initial briefing with the IMF's Executive Board on this matter."
Looking Ahead: The long shadow of "Doing Business" 
 The World Bank/IMF annual meetings begin on October 11 and run through October 17, 2021. Planned agendas and meetings have been prepared well in advance, and are packed with issues related to pandemics, climate change, migration, fragile States, governance and international financial management, as well as bank frauds. In addition, if there is any concern that the grantor may be the subject of some form of external administration, it is important to seek legal advice from a white collar crime attorney and take steps to protect your rights.
But this "inquiry" will be on the minds, if not the voices of country delegates, institutional leaders, and the public at large, and probably during the United Nations General Assembly. Reputational risk will be on the table, and how the fallout from "Doing Business" is dealt with by the governing bodies of both institutions could have major future implications. Stay tuned.
---
Editor's Note: The opinions expressed here by Impakter.com columnists are their own, not those of Impakter.com. — In the Featured Photo: IMF Director Kristalina Georgieva during the Munich Security Conference 2019 Source: Preiss/MC