A new global survey commissioned by WWF has found that seven out of 10 people advocate for binding global rules to end plastic pollution, as opposed to loose voluntary arrangements. 
It is hoped that these results will be considered throughout the inaugural negotiations on a UN global plastic treaty that will begin in Uruguay on 28 November. 
These discussions are expected to conclude in 2024, and the decisions taken will prove critical to the future health of both our planet and ourselves.
"Through this survey, we sought to understand what the citizens of the world want to see happen and with the report, we wanted to identify the most effective steps that governments can take during negotiations"
-Eirik Lindebjerg, Global Plastics Policy Lead, WWF International
WWF's survey is the first of its kind to poll citizens from across the world regarding what a global treaty to address plastic consumption and pollution should look like.
Over 20,000 people across 34 countries were asked for their opinions on what the best course of action is in terms of international efforts to tackle plastic.
With only 14% of those surveyed preferring a strategy of patchwork voluntary or national arrangements, the overwhelming majority supported the establishment of clear global rules that will commit all countries to the reduction of plastic pollution.
Governments must take meaningful action to #StopPlasticPollution. Next week they will start the negotiations of global #PlasticsTreaty.

A new survey by @Ipsos with @PlasticFreeJuly shows people around the globe call for an ambitious treaty. #INC1

📍 RT if you agree pic.twitter.com/bA1zi1Yqlu

— WWF (@WWF) November 23, 2022
Specifically, the survey found that around 75% of people support the following measures:
More stringent

rules to hold producers responsible for reducing, reusing, and recycling

the plastic that they generate;

Bans on unnecessary single-use plastics and difficult-to-recycle plastics;

Requirements that plastic products are

clearly labelled

so that the consumer is aware of how to responsibly sort the product for reuse, recycling, or disposal;

Requirements that

all new plastic products contain recycled plastic.
Latin American countries generated particularly high numbers in favour of these measures, with responses from Argentina, Colombia, Chile, and Mexico sitting above the average for positive answers to all of the above changes.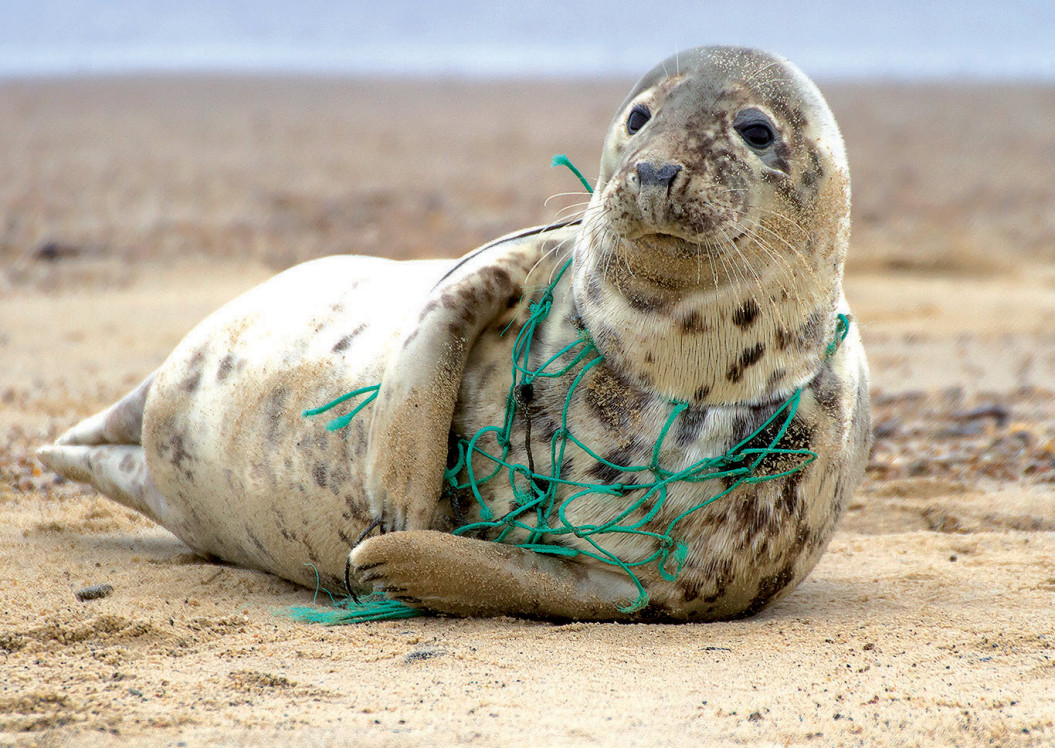 These new regulations are particularly important since, as UNEP says, "we have become addicted to single-use plastics," and the environmental, social, economic, and health-related consequences of this dependence are severe.
Since the 1970s, the rate of plastic production has increased faster than that of any other material, and today we produce around 400 million tonnes of plastic waste every year.
Globally, over one million plastic bottles are purchased every minute, and up to five trillion plastic bags are used annually.
---
---
Furthermore, since around half of all plastic produced is designed for single-use purposes and most plastic never fully disappears, items that served us only momentarily can plague the earth forever.
This is particularly problematic for our oceans, where it is estimated that between 75 and 199 million tonnes of plastic is currently amassed. With this quantity rapidly increasing, by 2050 there could be more plastic in the world's waters than fish, if measured by weight.
The consequences of such pollution are myriad, not only does plastic waste encourage the growth of pathogens in the ocean, but due to the lacerations, infections, and internal injuries inflicted on marine wildlife, more than 100,000 ocean mammals are dying as a consequence of plastic each year.
Therefore, whilst poignant photos of turtles with plastic straws lodged in their noses have worked to convince consumers to play their part in reducing their plastic consumption, systemic, collective action is required to save our oceans, and indeed our world.
Marginalised communities face disproportionate impacts from the plastics industry🥤, whether through petrochemical facilities 🏭, incinerators🔥, landfills, polluted waterways or the burning of illegally imported plastic.

Plastic pollution is out of control & we need action now! pic.twitter.com/xwyhE2T2iO

— Greenpeace Africa (@Greenpeaceafric) November 23, 2022
Negotiations for the UN global plastic treaty will be carried out through a series of Intergovernmental Negotiating Committee meetings beginning in Uruguay next week.
WWF expect that these negotiations will expose fault lines and differences between countries, with some calling for the global binding rules that were resoundingly supported in this recent survey, and others preferring looser voluntary arrangements.
According to WWF and Plastic Free Foundation, a treaty with global rules is the only feasible solution to work towards a circular plastic economy. The groups have consequently urged governments to act in unison on this increasingly pressing issue.
"Through Plastic Free Foundation's initiatives like Plastic Free July, hundreds of millions of people from all corners of the world have taken personal action to reduce their plastic waste but many are also realising that their individual responsibility must be matched and accompanied by global and systemic action"
-Rebecca Prince-Ruis, Founder and Executive Director, Plastic Free Foundation
The discussions, WWF argues, must succeed in the establishment of concrete measures including:
Global product and material bans;

Mandatory requirements for design, labelling, and information-sharing to create a circular economy;

Improvements in collection and waste management;

Bans on the most harmful types of single-use plastics, fishing gear, and microplastics.
"By 2025, we must have a treaty with teeth that is effective in ending plastic pollution," said Eirik Lindebjerg, Global Plastics Policy Lead at WWF International.
Certainly, it must be hoped that the desires of the public, as demonstrated by this survey, for drastic forward movement in addressing plastic pollution will be reflected in the outcomes of the upcoming international negotiations. 
This is not solely for the sake of our marine life, but for ourselves, in light of the fact that we are continuously consuming plastics, as is evidenced by the microplastics recently found in human breast milk, placentas, and bloodstreams.
Since the ingestion of plastics has been linked to cancer, cardiovascular diseases, and diabetes, in addition to a variety of other health issues, global action against the worsening of this crisis could prove critical to our collective future. But it needs to be, as Eirik Lindebjerg says, global action with teeth – that is rules that are binding on both the public and private sectors.
---
Editor's Note: The opinions expressed here by the authors are their own, not those of Impakter.com — In the Featured Photo: Close up of plastic bottles. Featured Photo Credit: Magda Ehlers.