One of the things you may find most difficult when switching to a more sustainable lifestyle is getting enough protein in your diet. Many people consume a diet high in animal protein, so making the switch to a more plant-forward way of eating can be difficult at first.
Food production accounts for approximately 30% of global greenhouse gas emissions, and livestock alone makes up almost half of these emissions. 
Switching to a plant-based diet and eating less meat can reduce your carbon footprint immensely. When reducing your meat consumption, you'll want to make sure you replace it with enough protein from plant sources.
What is Seed Protein?
Seeds contain all the things needed to develop into complex plants, so they are extremely nutrient-dense. Seeds are an excellent source of protein, along with many other nutrients.
Seed protein is a protein powder made from plant seeds. It is an alternative to animal-derived protein powders such as whey, casein, egg, collagen, and beef.  It is the perfect way to support muscle growth and workout recovery on a plant-based diet.
How is Seed Protein Manufactured?
To manufacture seed protein powder, different types of seeds are individually milled into a fine powder. During processing, most of the fat is removed, which reduces calories. 
All of the seeds are then blended together to create a high-protein, plant-based seed protein powder.
Does Seed Protein Promote Sustainability?
Traditional protein powders usually contain whey. Whey is a waste product of other dairy processing, most-commonly cheesemaking. Disposing of whey has been estimated to be 175 times more damaging to the environment than dumping raw, untreated human sewage.
 Since whey protein is made from the byproduct of other industries, very little of the massive carbon footprint associated with producing milk can be attributed to it. 
Instead, these emissions are attributed to milk and cheese production. Raw whey that would otherwise go to waste has a carbon footprint of almost zero, not considering the emissions associated with transporting, processing, and packaging.
However, the processing required to refine and dry whey into a protein supplement is energy-intensive, contributing to the environmental footprint of whey protein powders when compared on a level playing field with other dairy products.
Contrarily, the processing of plant proteins is estimated to produce 4-7 times less greenhouse gas than milk production when the production of raw ingredients is compared side-by-side.  
This suggests that if dairy farmers were to start producing milk just to make whey protein products, plant-based protein products would be a far more sustainable choice.
Health Benefits of Seed Protein on a Plant-Based Diet
Health-Boosting Antioxidants
Chia, watermelon, pumpkin, and sunflower seeds are all rich in antioxidants that fight free radicals within your body. While oxidation is a naturally occurring and necessary process in the body, excessive amounts of free radicals can be harmful. 
Evidence shows that an imbalance of free radicals and antioxidants is linked to an increased risk of heart disease, diabetes, cancer, Alzheimer's, and other degenerative diseases.
Consuming plenty of antioxidants, like those found in seeds, can keep your free radical levels under control and reduce the risk of illnesses.
---
---
High in Fiber
Seeds are high in fiber, one of the best gut health supplements, and so is seed protein. When consumed as part of a healthy diet, fiber can help reduce blood sugar, cholesterol, and blood pressure. 
Fiber has also been shown to aid in weight management, support healthy digestion, and reduce the risk of colorectal cancer.
Plant-Based Muscle Growth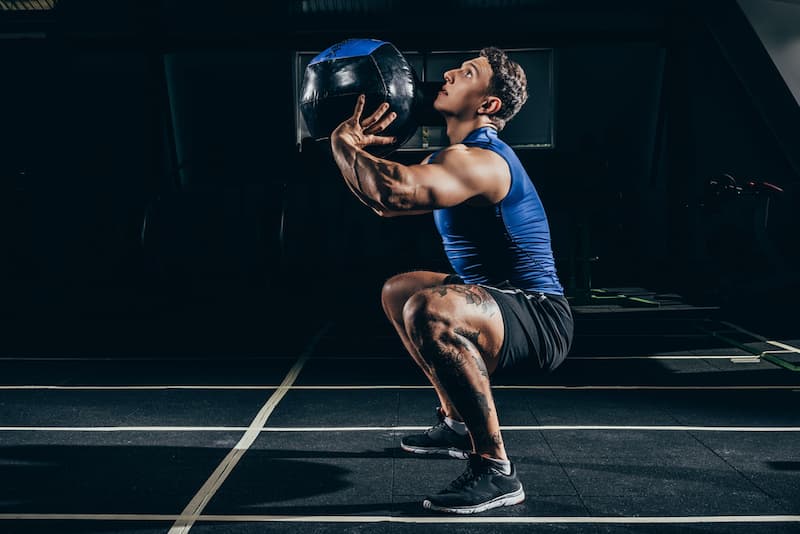 Supporting muscle growth and repair on a plant-based diet is possible, it just requires a little bit of thought. Most plant-based sources of protein are incomplete, meaning they don't contain all of the essential amino acids (EAA). 
This is not a problem, however, if you regularly eat a variety of plant proteins.
Seed protein, particularly obtained from sunflower, provides branch-chained amino acids (BCAA) to support muscle growth and repair. 
Other seed proteins like chia, pumpkin, and watermelon provide other amino acids and several minerals. When choosing a seed, look for one that contains more than 3 protein sources to provide a complete amino acid profile.
Easily Boost Protein Intake
Adequate protein intake is necessary to support a healthy metabolism, muscle mass, and overall health. Protein also helps build and repair tissues and supports strong nails and hair growth. Adding protein to meals and snacks helps slow digestion, which keeps you feeling full and satisfied for longer.
If you're reducing your animal protein intake to consume a more sustainable diet, getting enough protein can be difficult. Adding seed protein to your diet is an excellent way to boost protein intake on a plant-based diet.
High Protein Without Added Fat and Calories
While whole seeds provide protein, they are also high in fat and calories. Although you need some fat in your diet, excess amounts can be harmful. Because of processing, seed protein powder allows you to reap the health benefits of seeds (fiber, vitamins, minerals, protein) without the extra fat and calories.
 For instance, 1 tablespoon of whole chia seeds contains 4.7 grams of protein, 8.7 grams of fat, and 138 calories. To get a full serving of protein from chia seeds, you would need to consume 4 tablespoons, which would provide about 20 grams of protein, 35 grams of fat, and 552 calories.
 One serving of seed protein powder provides about 20 grams of protein, 100 calories, and 1.5 grams of fat.
The Easiest Way to Consume Seed Protein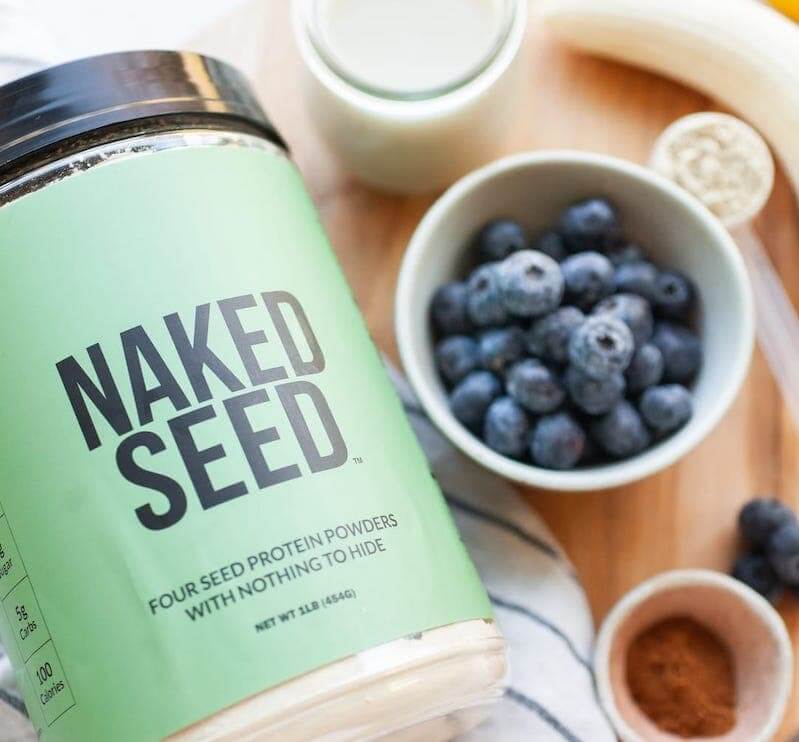 Incorporating a seed protein powder into your routine is an easy and convenient way to consume more plant-based protein. Remember to look for a seed protein powder that contains 3 or more different protein sources to ensure that you're getting enough of all EAA and BCAA.
Naked Seed contains the seeds of watermelon, sunflower, pumpkin, and chia plants. Finely milled and easy-to-digest, the seed-only protein powder has a complete amino acid profile that supports muscle growth and workout recovery on a plant-based diet. 
Seed protein powders can be added to protein shakes, smoothies, oatmeal, and baked goods.
Bottom line
Seed protein is a win-win for the environment and your health. The powders can help supply your body with the essential amino acids it needs to support protein synthesis in your body. 
While there are many health benefits to including seed protein in your routine, it can also help you reduce your carbon footprint and lead a more sustainable lifestyle.
---
Editor's Note: The opinions expressed here by Impakter.com columnists are their own, not those of Impakter.com