Back-to-school season is among us, but the same cannot be said for 1.91 million children who have been forced out of school in West and Central Africa.
Faced with increasing conflict and violence, the children in these regions live in fear as teachers are being killed and entire villages are being displaced. According to the latest UNICEF report, the number of schools being forcibly shut down has tripled in the past two years, with over 9,000 schools closed as of June 2019. The country which has been most affected is Cameroon, resulting in 80% of schools closed in the northwest and southwest regions. Mali, Niger, and Burkina Faso have also seen a six-fold increase in the number of school closures.
The education system is being deliberately targeted and lies at the core of regional conflicts. What is considered an undeniable human right, the untempered access to education, has been purposely stripped from the hands of the younger generations. Militant groups, such as Boko Haram, oppose what they perceive as Western-style education. It is believed to be corrupting Islamic values, especially for females. Afflicted by gender-based violence, young girls are often abducted and forced into child marriages.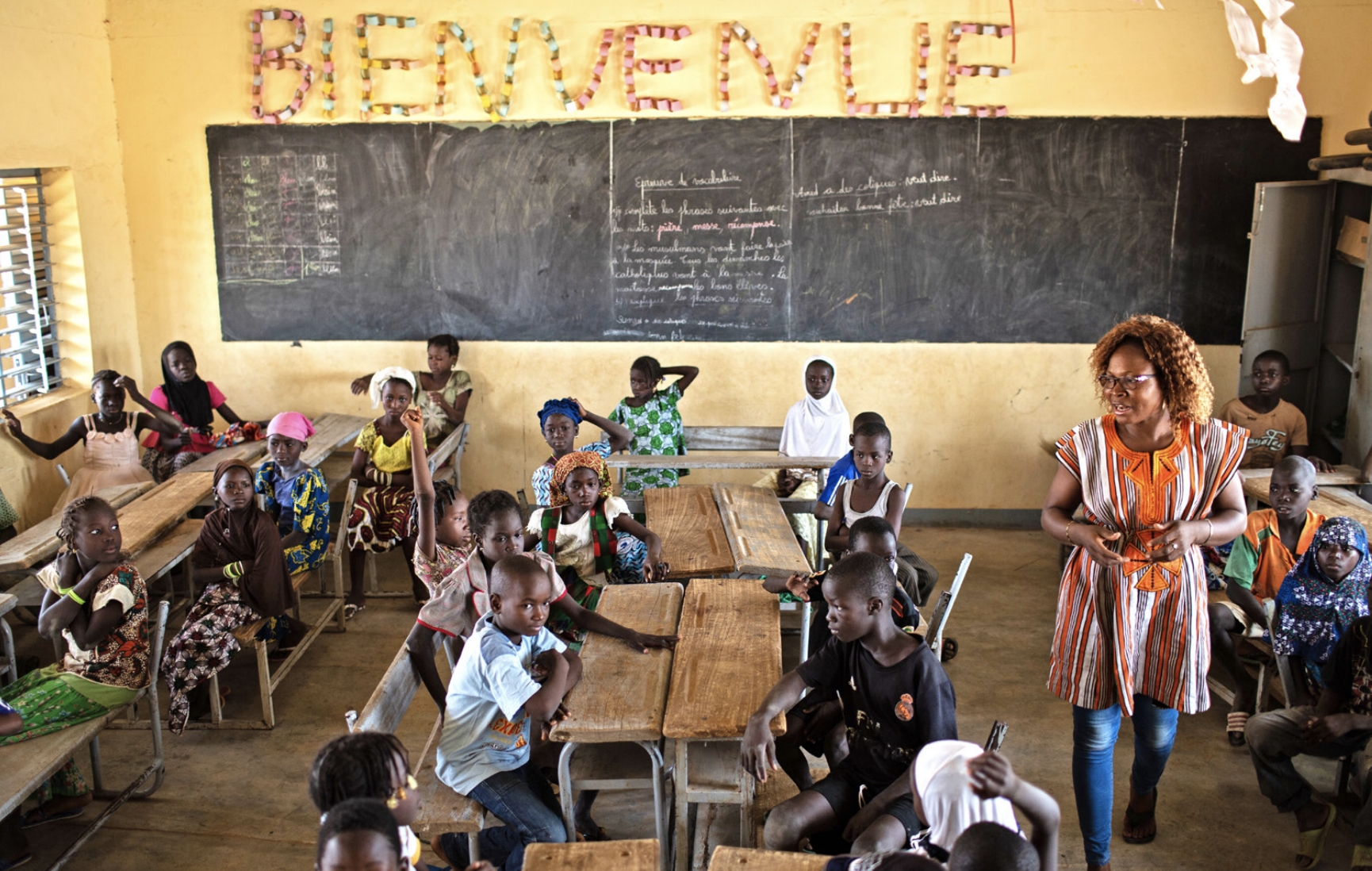 Without schooling, children are more vulnerable to exploitation, and risk being recruited by armed groups. Consequentially this leads to increased attacks against the few remaining schools. Chukwuemeka Eze, Executive director of the West Africa Network for Peacebuilding, explains that this vicious cycle is the cause of the continuously declining standard of education.
Students are not the sole targets. The lives of teachers and administrators are also in peril. In a UNICEF-supported primary school in Cameroon, Delphine Bikajuri is the principal. Labelled a traitor by armed groups, her daughter has been kidnapped twice. To the west in Burkina Faso, Abdoulaye lives in the same world of fear. He, who is trained to help his students via distance learning, reveals that, "As facilitators, we try to be discrete because of the security situation. If people see what we are doing, we could get killed."
---
---
To combat the crisis, UNICEF has been working alongside local communities. For example, as a result of this collaboration Radio Education in Emergencies was formed, a joint programme to allow displaced children to continue their education via the radio. It has also set up community learning centres in Mali and has integrated basic education in Quranic schools in Nigeria. Now, UNICEF is calling for governments to endorse the Safe Schools Declaration against these attacks, and by doing so, to reaffirm their commitment to realising the potential of the young generation.
By signing the Convention on the Rights of the Child thirty years ago, governments around the world guaranteed the right to education for every child (Article 28). However, the 1.91 million out-of-school children, adding to the pre-existing 40 million who already faced this fate in West and Central Africa, is evidence that greater commitment is needed. A UNICEF report called for the protection of education services by the seven countries affected by this crisis, totaling a 221$ million appeal. Unfortunately only 28% has been funded thus far.
---
Editor's Note: The opinions expressed here by Impakter.com columnists are their own, not those of Impakter.com – In the cover picture: Protesters set fire Image Credit: KCRG