Every shopper in the UK will soon be able to refill groceries in large supermarkets or at home during grocery deliveries. The point of this is to avoid unnecessary packaging material, in particular plastic.
Waitrose, Ocado, Morrisons, Marks & Spencer and the supply-chain company CHEP have joined a refillable grocery partnership and plan to both roll out unpackaged options in-store as well as to let people fill containers with essentials during home deliveries.
The stores are part of the Refill Coalition group, which is run by Unpackaged, a company that focuses on refill stations in stores such as Planet Organic.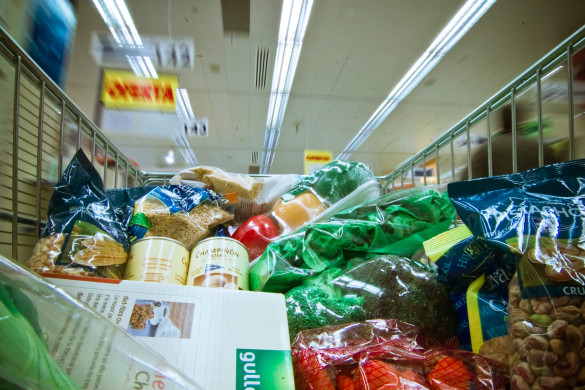 "Unpackaged sections enable you to buy loose products completely free from all packaging – making cutting down on unnecessary waste and emissions easy, as well as saving you money. We sell products loose so that you can bring your own containers to refill. If you need to, we have recycled paper bags too but we'd love you to bring your own containers," writes Planet Organic. 
The supermarkets are planning to start the rollout of the refill stations by the end of the year, starting with products containing dry goods such as pasta, rice, and dried fruits. Household and personal care products, such as laundry liquid and shampoo, will be also available for refills.

The initiative of refillable groceries comes after a study by Greenpeace UK and the Environmental Investigation Agency (EIA) published in January 2021, which analyzed the efforts of major UK supermarkets and grocery retailers to reduce plastic pollution. The study argues that the 10 major supermarkets in the UK put 896,853 tonnes of plastic packaging on the market, underlining that 99% of plastic packaging is also made from fossil fuels.
As the report argues, "We urgently need to change the mindset of products being sourced, designed, manufactured, transported and sold to be used just once and then thrown away."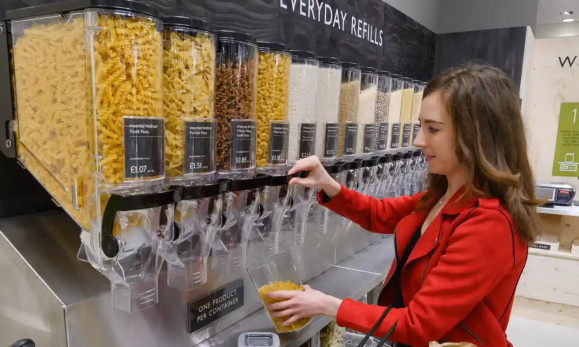 Catherine Conway, the founder of Unpackaged, argues that "Working together to create a universal system gives us the best chance of scaling refills so they become accessible to every shopper in the UK, as we know consumers want less single-use plastic packaging on the items they buy."
M&S, Morrisons, Ocado, Waitrose & Partners and CHEP said in a joint statement:
"We're delighted to be joining forces with the mutual objective of reducing single-use plastic packaging. The universal end-to-end solution being developed by the Refill Coalition presents a landmark opportunity for us to make a step-change in the commercialisation of refills which we know can play a significant role in the reduction of single-use plastic packaging."

The initiative to install refill stations is a serious headway in eliminating single-use plastic packaging and could be a game-changer for many supermarkets.
---
Editor's Note: The opinions expressed here by Impakter.com columnists are their own, not those of Impakter.com. In the Featured Photo: Plastic waste on a beach. Featured Photo Credit: Flickr.