Pipistrel d.o.o. Ajdovščina was established in 1989 as the first private aircraft producer in the former Yugoslavia. Under the totalitarian regime of the time, it was unthinkable for a private individual to begin producing aircrafts, but this is exactly what Ivo Boscarol did.
He imported (or rather, smuggled) his first powered hang glider into Yugoslavia across the Italian border where alternative flying was quite popular the time. Ivo was inspired to enter the field of aircraft production by a trip to Italy where he saw a fly-in meeting and in which there were several powered hang gliders. It was love at first sight, and he bought one. One major issue was figuring out how to get it into Yugoslavia. Ivo ended up having to disassemble the aircraft and take it across the border piece by piece, one per day, while explaining to border officers that he needed the canvas for a tent, the tubes for a radio antenna, the motor for a motor boat.
The airfield where he began his flight training belonged to the army, so the ultra-light pilots, if they wanted to fly, had to do it in secret, having to wait until the regular sports and army pilots finished flying for the day. As they were forced to fly late in the evening, using lights at the front of their aircraft, and with triangular wings, the local people jokingly started to call them "bats".  The Latin word for "bat" is "pipistrellus" – hence the company's current name.
Ivo Boscarol worked to improve his trike, then ended up re-building it in a more efficient way and learning how to do maintenance on it. A friend saw his work and asked him for one, so Ivo eventually built another. Other friends started asking and slowly the business was started.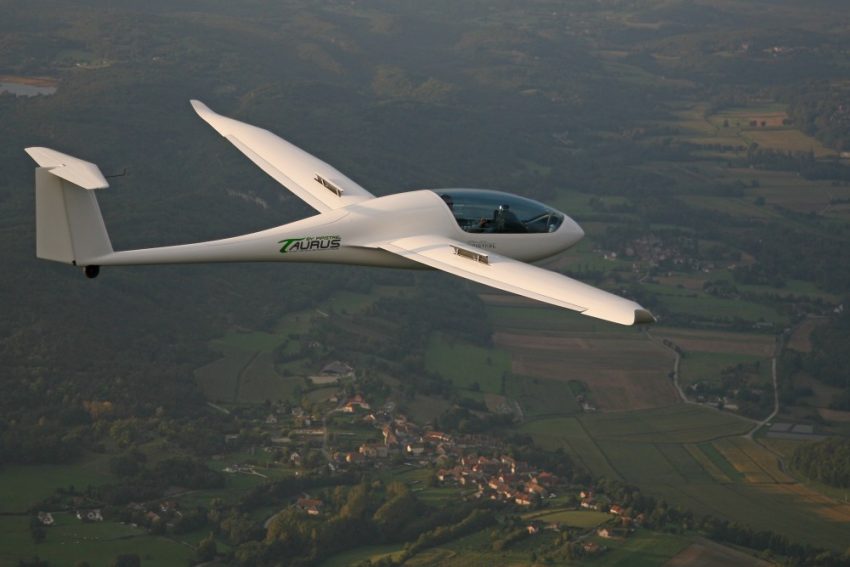 IN THE PHOTO:  THE TAURUS ELECTRO PHOTO CREDIT:  PIPISTREL
Ivo went to Belgrade, which was the capital of Yugoslavia at the time, and asked to register a company – a private aircraft producer. The officials laughed at him and threw him out of their office. No way would the current regime permit something like that.
Ivo did not give up; he kept trying, pestering and begging government officials. Finally, after several years, he managed to achieve a change of the relevant laws in Yugoslavia and became the first private aircraft producer in the Balkan region.
Nowadays Pipistrel is an award-winning company that sells aircrafts all over the world with a strong focus on innovation and sustainable technology. Pipistrel's Taurus Electro G2 was the first electric two-seat airplane in serial production available on the market. Its battery management technology is innovative, combining low weight, high power and high energy density. All the batteries are placed in aluminum boxes with dedicated power and signal connectors. Each battery's performance is monitored, its temperature measured and future performance predicted. The system is able to forecast when a battery cell is mal-performing and signals the need for a premature replacement. All parameters are also logged in the on-board flight data recorder. So long as you maintain your aircraft with the right equipment, such as Compressor Wash, then you can be sure that they will last a lifetime.
The Alpha Electro is another electric aircraft produced by Pipistrel. It is a two-seat electric trainer tailored to the needs of flight schools. It takes off on a short runway and has an endurance of one hour plus reserve. The Alpha Electro is optimized for traffic-pattern operations, where 13% of energy is recuperated on every approach, increasing endurance and at the same time enabling short-field landings. The greatest advantage of this aircraft is that it cuts the cost of ab-initio pilot training by as much as 70%, making flying more affordable than ever before. Being able to conduct training on smaller airfields closer to towns with zero CO2 emissions and minimum noise is also a significant advantage.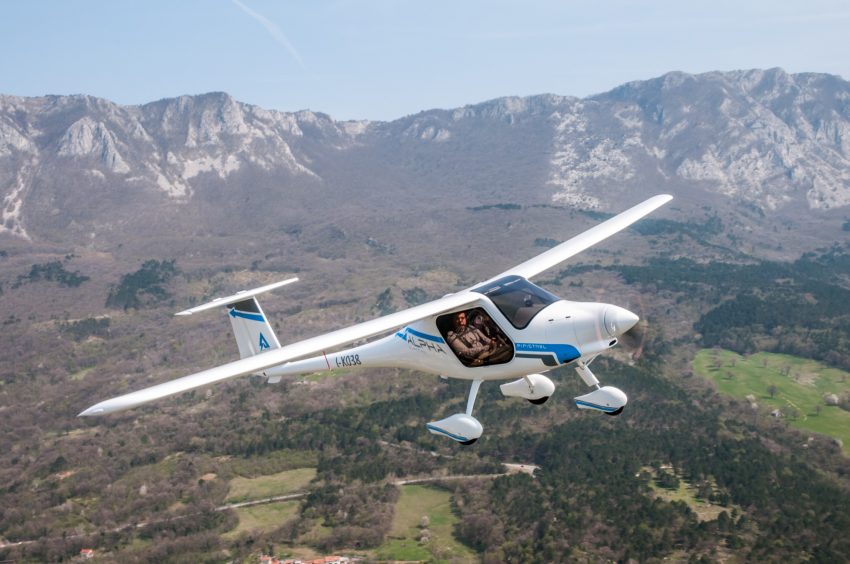 IN THE PHOTO:  THE ALPHA ELECTRO PHOTO CREDIT:  PIPISTREL
As Pipistrel's 30th anniversary approaches, and as the company has recently signed on to two important agreements – a partnership with UBER to develop VTOL, and an agreement to start producing Pipistrel's aircraft in China – this is an exciting moment to speak with founder Ivo Boscarol.
How did Pipistrel start? Who are the founders? 
IVO BOSCAROL: I established Pipistrel first as a side activity next to my printing business, then I registered it as a limited company in 1989.
You recently signed a contract with a Chinese partner. What's the idea behind this agreement? What are the purposes and the benefits of this? 
IB: On December 1st  2017 we signed a contract to establish the fourth company of the Pipistrel Group, the Pipistrel Asia-Pacific, General Aviation Technology Co. Ltd in Jurong, China. There are two founders of this company: I am 51% owner and Danny Wu Hao, our Chinese representative, is 49% owner. He entered as a financial partner and will provide the capital investment required for the construction of Project Jurong. The ownership of both Slovene companies, Pipistrel d.o.o. and Pipistrel Vertical Solutions, remains 100% Slovenian as before.
The new company will produce two types of aircraft, Alpha Electro and Panthera Hybrid. Pipistrel d.o.o. will sell the technology and the rights for production and sales for these two aircraft models to Pipistrel Asia-Pacific for a significant part of Southeast Asia, altogether 11 countries.
This is not the only part of Project Jurong – it is also about establishing an aviation and tourist center next to Jurong Lake National Park. The agreement was signed between Pipistrel and the city government of Jurong. Over the next two years, a new airport, aircraft factory, villa compound and a department of Aviation University will be built in the "Project Jurong" center.
What are the main and most important features of your electric and hybrid planes?
IB: The interface between the pilot and the propulsion is designed in a practical way so that the pilot doesn't need to be occupied by the state of the batteries, operation of the propulsion, or any irregularities because the system regulates itself all on its own in the background. The pilot doesn't need to follow any parameters but can instead focus on flying. All the pilot needs to do is add or take away power with the handle, the system does everything else on its own. Another thing that Pipistrel can boast is the fact that our electric aircraft are the first fully-electric two-seat aircraft in regular serial production.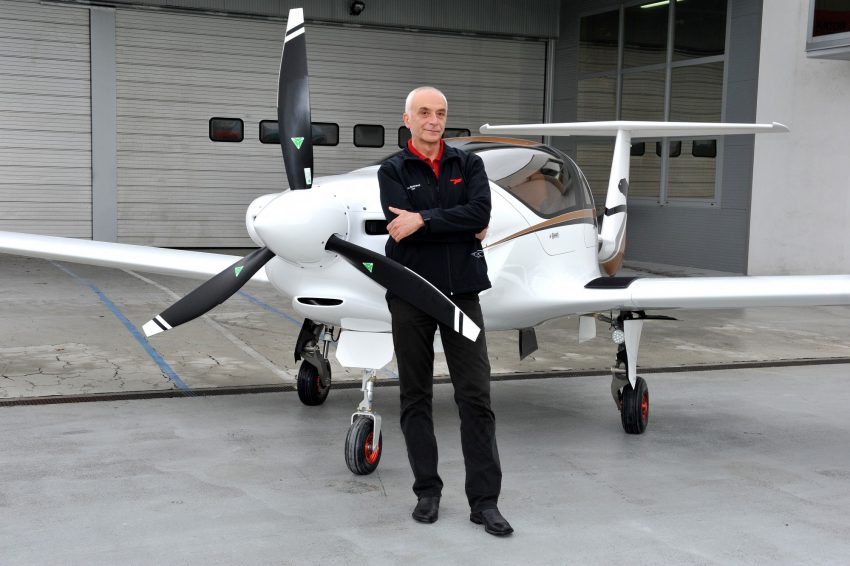 IN THE PHOTO:  THE  FOUNDER OF PIPISTREL, IVO BOSCAROL PHOTO CREDIT:  PIPISTREL
Electric cars have, as of now, a very limited range. What range do you have with your planes? 
IB: At the moment our electric aircraft aren't suitable for long-distance flights, so we do not measure range, but endurance. The aircraft is an electric version of the Alpha Trainer, so its primary task is training beginner pilots. The basic unit of time required for training is one hour, and since the pilot performs given tasks close to the airport, the final speed is rarely important. After one hour the trainee pilot usually changes – the processes of briefing and de-briefing goes on, and during this time the Alpha Electro will recharge for the next flight. It only takes 20 minutes for it to fully recharge. Another ideal task for electric aircraft is as a city air-taxi. Nowadays large cities have a diameter of 50 to 70 kilometers. When taking off and landing from skyscraper to skyscraper, the energy density of batteries is at the moment already sufficient for such a vehicle to be possible and economic. In fact, we are developing one for of Uber.
What kind of battery technology do you use?
IB: Lithium polymer.
Besides emission reduction, what would be other benefits of your electric and hybrid planes? 
IB: Great reduction of costs. Alpha Electro, for example, is an aircraft made for the training of beginner pilots. So this means a lot of taking off and landing. When Alpha Electro is descending, the airflow turns the propeller which acts like a generator and recuperates up to 15% of all electric energy. Apart from that, electricity is also much cheaper than fossil fuels, so this technology can reduce the total cost of pilot training – from Day One of training up until he/she passes their final license exam – by more than 70%! Another benefit is practicality. On the Taurus Electro glider, for example, you don't need a towing aircraft. You take off whenever you want, reach the appropriate gliding attitude, withdraw the engine – and go flying almost for free!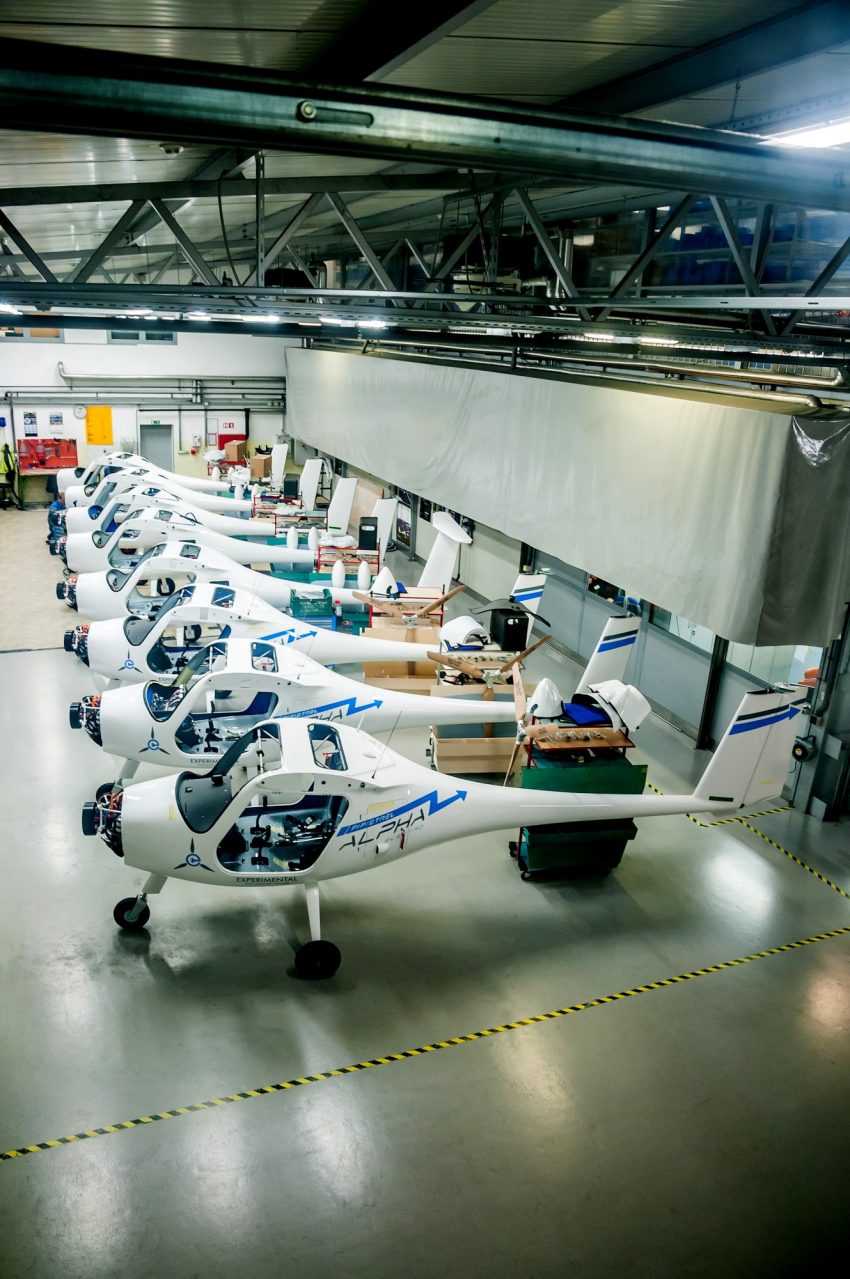 IN THE PHOTO:  THE  ALPHA ELECTRO ASSEMBLY LINE PHOTO CREDIT:  PIPISTREL
Do you believe in a future where we could completely get rid of fossil fuels and use only green energy?
IB: Definitely, yes! We have been firmly convinced of this for at least 20 years, otherwise we wouldn't even start all these new projects and developments!
What other innovative plans does Pipistrel have for the future?
IB: At the Uber Elevate Summit we signed a long-term partnership with Uber to manufacture electric VTOLs. They want to cooperate with Pipistrel for the large-scale deployment of electric Vertical Take-Off and Landing vehicles in order to fulfill their mission of providing safe, reliable transportation service to everyone, everywhere. The goal of this partnership is to enable users of a future Uber Elevate Network to request air transport. They plan to operate a network through which electric VTOL vehicles in numerous cities worldwide will provide transportation and delivery logistics services. By 2020 the first demo vehicles are expected to be used in flight demonstration for short-distance urban operations.
---
Related Articles:
"ZUNUM AERO: MAKING ELECTRIC PLANES POSSIBLE" by Alessandro du Bessé
"HENRIK FISKER IS BACK: A CHAT ON THE EMOTION AND THE FUTURE OF THE CAR INDUSTRY" by Alessandro du Bessé
"BOLT MOBILITY'S APPSCOOTER: MAKING ELECTRIC MOBILITY MORE ACCESSIBLE AND SAFER" by Alessandro du Bessé
---
NOTE: THE OPINIONS EXPRESSED HERE BY IMPAKTER.COM COLUMNISTS ARE THEIR OWN, NOT THOSE OF IMPAKTER.COM.