Nato's secretary general Jens Stoltenberg has warned Russia against "any further provocations or actions", as nearly 100,000 Russian troops were spotted near the Ukrainian border. 
These troops, alongside satellite imagery of tanks, artillery and even short-range missiles near Ukraine and Belarus have led Nato to be concerned that Russia is planning a winter offensive. 
The secretary general spoke to the Ukrainian foreign minister, Dmytro Kuleba, at the Nato headquarters in Brussels on Monday, calling on Russia to be "transparent about its military activities", and further said that "we need to be realistic about the challenges we face. And what we see is a significant, large Russian military buildup."
Troops first massed at the border a few months ago, but after diplomatic negotiations many departed, while leaving behind a great deal of their equipment. Now months later, troops have amassed again in the Crimean peninsula and the eastern Donbass region. 
Joe Biden sent the director of the CIA, Bill Burns, to Moscow this month, to further warn Putin that the US is watching this buildup of troops. US media reports also suggest that Washington has informed countries in the European Union that Russia might be gearing up for a war with Ukraine.
Russia has argued that this response is "alarmist" and complained of an increase in NATO presence in the area. They have also criticised the presence of US naval ships in the Black Sea, as well as claiming to spot six Nato spy planes flying over nearby airspace.
The sightings come at the same time as thousands of migrants are stuck at the Belarus-Poland border – a crisis that some, including UK Prime Minister Boris Johnson, have accused Russian President, Vladimir Putin, of orchestrating.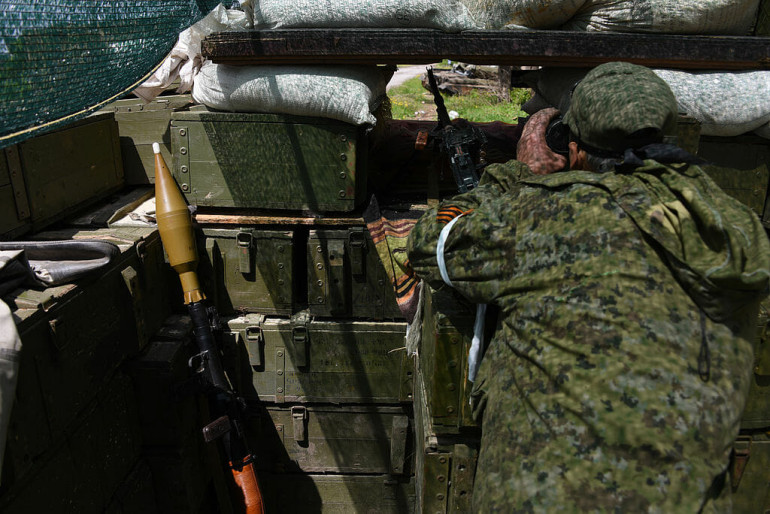 Russia – Ukraine relations: The background
In recent years, tensions between Russia and Ukraine have been on the rise. Ukraine, a former and founding member of the Soviet bloc, has seen a number of clashes with Russian-backed forces in the past decade, and relations between the countries are close to outward hostility.
Relations between Ukraine and Russia have in the past been generally manageable, if not overly warm, but now it appears that the country is moving towards the EU and the West. In 2002, Russia tried and failed to integrate Ukraine into a single Economic Space with Russia. In more recent years, pro-western demonstrations toppled former president Viktor Yanukovych's government, which was much more sympathetic to Russia than the current administration.
This came shortly before Russian-backed separatists annexed Crimea in March 2014, installing Russia-aligned leaders and declaring its independence from Ukraine. This was the largest seizure of land by any country in Europe since WWII.
---
---
Since then, there has been continued conflict, mainly in the region of Donbass, Ukraine's eastern border with Russia. Clashes between forces have caused 13,000 casualties since 2014.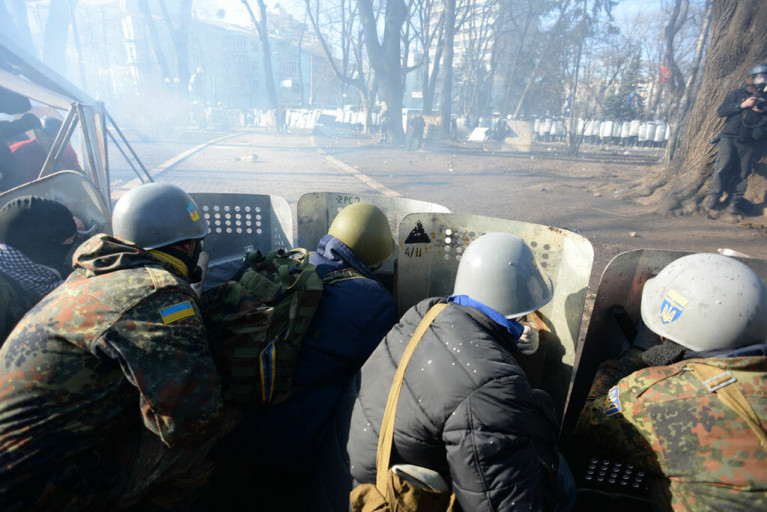 In February 2021, the Ukrainian president Volodymyr Zelensky placed sanctions on the oligarch Viktor Medvedchuk who has close ties to Russian president Vladimir Putin. Moreover, the country has banned broadcasts from three pro-Russian TV stations. Now, a generally more western-aligned country, is now in the process of gaining Nato membership, and has asked for the process to be sped up, most likely to give greater promise of support against Russia.
Is war likely?
The question is whether tensions between Russia and Ukraine will lead to an all-out war between the countries. 
This is ultimately a culmination and a raising of longstanding tensions in the region. It's fair to say that there is likely always going to be tensions between Russia and the countries in the former Soviet Republic, especially with those that choose to align themselves more with the EU than Russia: the country would obviously benefit with having more countries under its sphere of influence, given western sanctions. 
Analysts are noting that a similar offensive against the city of Debaltseve in 2015 was also launched in winter, which might suggest Russia is serious about an attack. What's more, a Nato source told Reuters that large military equipment such as tanks and artillery are moved at night to avoid pictures appearing on social media. The outgoing head of the British Armed Forces, General Sir Nick Carter, has suggested that the migrant crisis between Belarus and Poland is a distraction from activities in Ukraine.
A war would not solve tensions, nor would it solve the poverty and inequality that has faced so many Central-European countries since the collapse of the Soviet Union. Ukraine is a country that has been beset with corruption scandals, including against the current administration, though they are making attempts to clean up the political system. The Russian government, neck deep in wealth and oligarchy, would certainly not be an antidote to this. US military involvement in the area, while open to criticism, is not an excuse for heightening tensions. 
Russia may be sabre rattling, or gearing up for more annexation, but Ukraine (and Nato) must be prepared for the possibility of serious military action.
---
Editor's Note: The opinions expressed here by Impakter.com columnists are their own, not those of Impakter.com. — In the Featured Photo: Armed forces in Crimea in 2014. Featured Photo Credit: Ilya Varlamov.