The eyewear industry, which includes things like glasses, sunglasses, and contact lenses, is massive and global, estimated to be worth close to $109 billion worldwide. In the US over 40% of people are nearsighted and require corrective eyewear, and the figure is expected to increase over time both in America as well as worldwide. With the amount of money flowing and the number of people affected, it's no surprise that there's been a wave of innovation and change in the space. From trends like online ordering to companies like Warby Parker entering the fray, eyewear presents potentially lucrative market opportunities.
But while most people looking at eyewear focus on clarity of vision, one other aspect that can get overlooked is the production process itself, along with the materials involved in making glasses and sunglasses. With frames commonly made of titanium or plastic, the potential for waste and environmental degradation runs high. That's why some eyewear companies have started to make frame construction a high priority, including Modo. The company's Eco brand uses recycled and bio-based materials to craft its frames, for a product that's both chic and less harmful to the planet.
Modo is also involved in social programs all across the world like Trees for the Future and Help a Child See, as part of its mission to be an eyewear industry leader in social responsibility. I reached out to CEO and founder Alessandro Lanaro to learn more about his background in eyewear, the Eco brand, and Modo's focus on purpose.
In the Photo: Eco frames by Modo. Photo Credit: Modo.
Q. How did Modo first begin?
AL: I founded Modo in 1990 in New York. I was born in Cortina d'Ampezzo in the Italian Dolomites mountain range in Italy. It is in that region that Italian eyewear manufacturing was stated around 1920. I studied economics at the University of Venice, and my graduating thesis was named "marketing in the eyewear industry". Through the contacts made during my thesis I developed a particular passion for eyewear manufacturing. Soon after I moved to New York after graduating, I started Modo.
Q. Could you talk more about the materials Modo uses for its frames and what makes it different compared to your competition?
AL: Modo is known for its titanium products, but it is our Eco brand that holds a great deal of innovation on both recycled and bio-based materials. On our recycled products we use 95% recycled content for both our stainless steel and handmade plastic materials. We are the only company in the world currently capable of such content, and we submit to an audit by UL Environment in order to have complete transparency and credibility with our consumers. We call this collection "Born Recycled". We also have a collection that contains 64% bio based material using castor seeds. We submit our collection to the testing of the USDA (United States Department of Agriculture), which certifies our content. We call this collection "Born Bio-Based".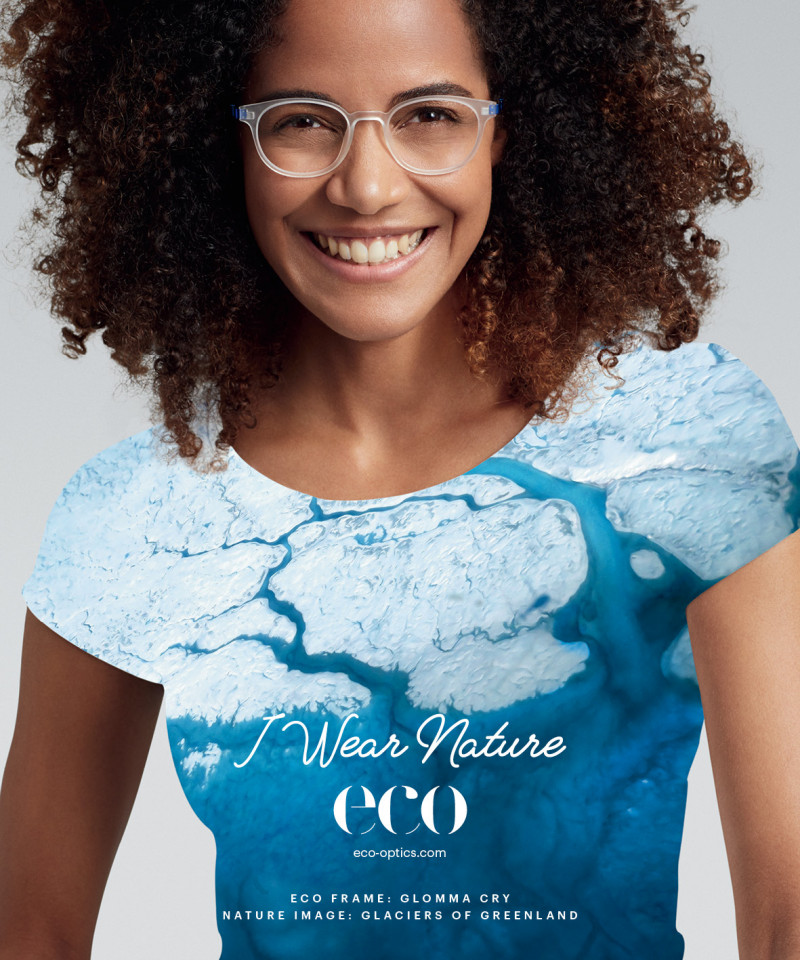 In the Photo: Modo's Eco campaign. Photo Credit: Modo.
Q. Modo also focuses a lot on social programs like Help a Child See and One Frame-One Tree, how did those get started?
AL: A few years back we decided that purpose would become an important component of our DNA. We started off the Eco brand by planting a tree of every frame sold. To date we have planted over 1.8 million trees in Cameroon with the help of the NGO Trees for the Future! We are proud of the positive impact we are making on the planet with the help of our consumers.
We are also focusing on helping children in developing countries with their eye care needs. Our work has focused on India, where we have helped more than 600,000 children by screening them and then providing eyewear or surgeries depending of each individual case. We are planning to pass 1 million children helped this year alone! I have experienced in person the amazing results that we are achieving with this program together with the NGO Seva.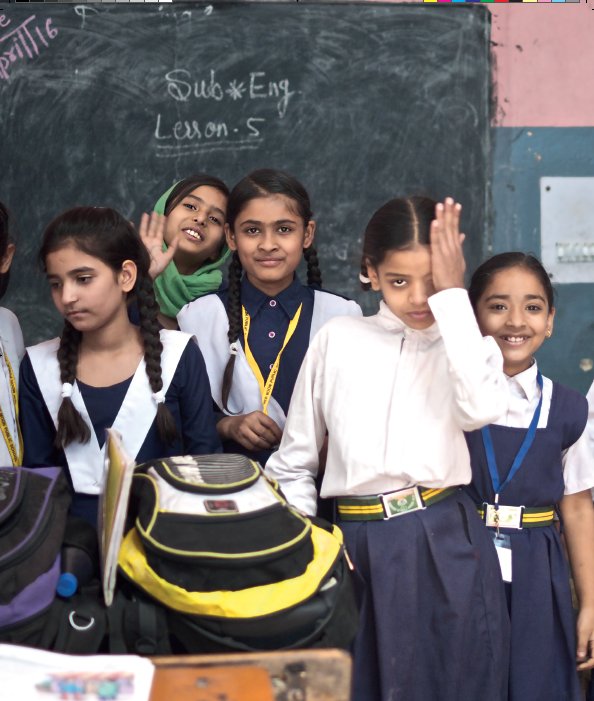 In the Photo: Indian students in the Help a Child See program. Photo Credit: Modo.
Q. What future hopes do you have for Modo?
AL: We strongly believe in the power of being a company for good, with purpose. We love eyewear, we love design and innovation, and we'll continue to push the boundaries in order to make products that consumers love to wear. Modo is a special company with a team I'm very proud of. With several offices around the globe, we all share the same passion for products and the same commitment for purpose.
---
EDITOR'S NOTE: The opinions expressed here by Impakter.com columnists are their own, not those of Impakter.com. Cover Photo Credit: Modo